Designer coffee table made to measure
Select a design and configure it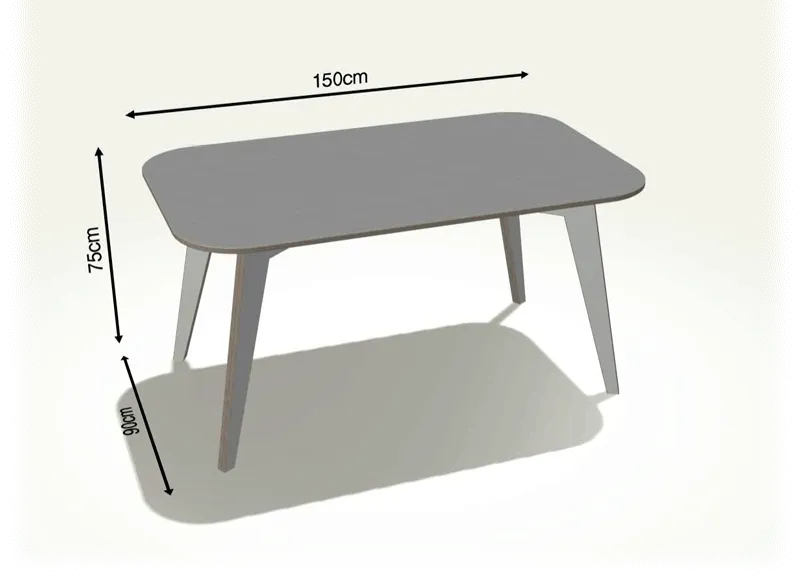 Form your couch table
Try it out now
Length, width, height
Frame and legroom
Complete form
Designer couch tables
Couch tables from form.bar
You are looking for a special couch table? Here you are exactly right! We offer you extraordinary sofa tables with style and in top quality.

The furnishings of your apartment always say something about your personality. We at form.bar follow the approach that everyone should show something very special and individual in their household. Many of them are framed family photos or souvenirs from your holidays. In this respect, we are more interested in wave-shaped furniture made to measure, which you can design yourself at form.bar. Especially the couch table, which is usually the center of the living room, can be a special design element of your home. Besides the practical storage space, aesthetics should not be neglected. Therefore design is the right keyword, because our couch tables captivate with their unique look. This originates from the organic forms of nature and provides for a subconscious feeling of well-being.
The couch table - the centre of your living room
Couch tables with organic shapes
A living room without a couch table is like a bedroom without a bed.

The couch table is in the center of the living room and it is impossible to imagine the living room without it.
The couch table not only fulfils the practical function of storage, but also serves as decoration and invites friends and family to sit together. Since the living room table, as the name suggests, is often placed in the living room, we would like to take this opportunity to recommend our TV furniture to you. In combination with a sofa, additional chairs and a TV set you will get a harmonious ambience for your living room. Our sideboards and shelves are of course also a successful addition, which we would not like to withhold from you.

With our form.bar designer coffee table you will feel even more comfortable in your living room. Take a look at our selection now and convince yourself.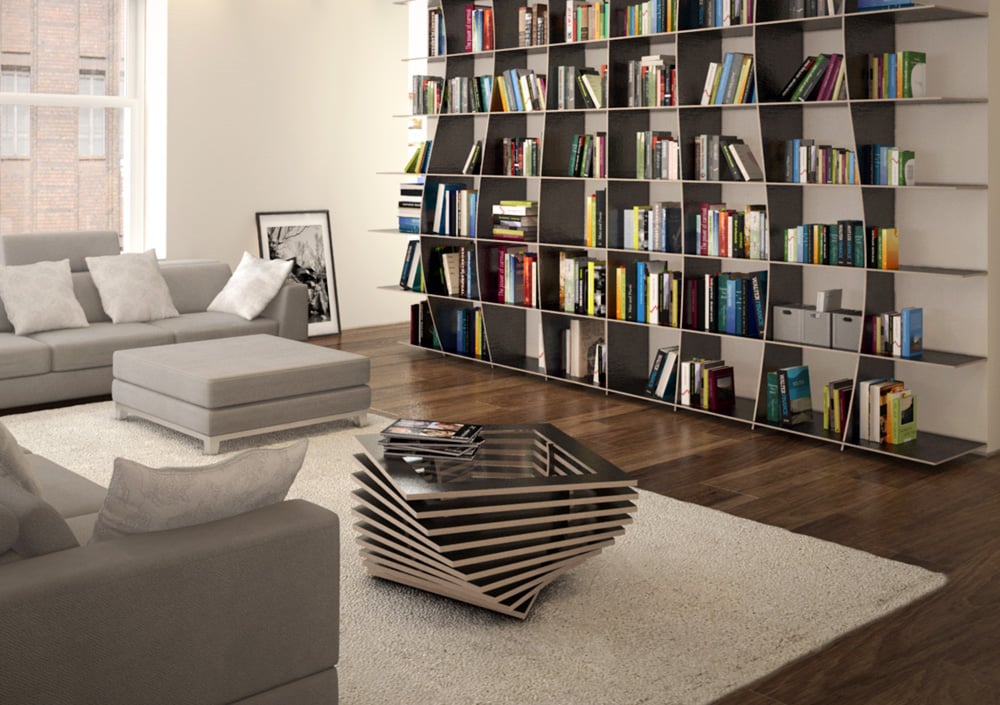 Couchtisch-Konfigurator
Couche table configurator
Do you already have an idea how your unique table should look like? In the table configurator you are able to design the measurements, colour and form of your couch table yourself. First choose a design you like to adapt it to your needs or start directly with the Table Configurator and a basic model. The usual height of a coffee table is about 50 cm. If you have a different height in mind, you can change it with the mouse or enter it directly on the keyboard. The possible height is at least 30 cm and at most 110 cm. When choosing the height of your couch table, consider the height of your seating such as couch, sofas or armchairs. Especially with U-shaped couches you should consider that there should be at least 20 cm space between the seat and the side table. The width of our configurable tables ranges from 40 cm to 120 cm and the length from 40 cm to 300 cm.
The revolution in the furniture industry
We follow the approach that furniture should adapt to us, and not the other way around. You can measure your available space directly at home and choose your piece of furniture to match your other furniture and then plan it. We combine a modern look and innovative technology with traditional carpentry and sustainable production. Your personal design will be sent to a carpenter from your region when you place your order. They will mill your table with the help of a CNC milling machine. As with all our products, we work material-efficiently, as we attach great importance to the responsible and sustainable use of resources. We consistently avoid harmful substances and only work with FSC®-certified partners, because nature is close to our hearts.
Couche tables as eye-catchers in your living room
Set up with form.bar
With our innovative and award-winning 3D configurator, we provide you with an exceptional tool that offers you numerous possibilities for creating your furniture.

Our product range includes couch tables, shelves, sideboards, TV furniture and benches. All adjustments that you make online in terms of measurements, colour and form are simultaneously implemented and displayed in the 3D view. In this way you can design your interior completely individually and still harmonize it harmoniously. Browse through our selection of products and let yourself be inspired.

In this context, we would like to mention our guides, which are extremely worth reading, as they provide you with tips and ideas for certain living or room situations. Feel free to browse through our costumer gallery and see the most beautiful designs of our customers - maybe your design will be next.
If you should encounter limits or have special wishes, then tell us your ideas and we will realize your living room table.
Couch tables in a variety of colours
Our couch tables are available in the most different colours. Especially black and white are popular and always look fitting. But also colourful and freaky is possible with colours like red, yellow, green or blue. Especially popular are our real wood veneers like beech, oak or walnut, which underline our natural look.

The material we use for our furniture is wood, namely multiplex birch or MDF. Convince yourself of the high quality by ordering two free material samples from us.

In addition, our logo is milled into your furniture during the production process. Would you like to have your name or your own logo on your couch table? No problem, just tell us what you would like to have as an individualization.

At form.bar your unique designer couch table is available in all sizes and colors. Many of our coffee tables have a shelf made of unbreakable glass, which allows a view of the interior. You decide what you like and we implement it for you. Very simple, functional and individual.
Your living room table
Delivery and assembly
The delivery of your furniture is included in our price. A reliable forwarding agency or the manufacturing carpenter partner will transport your couch table to your door.
The assembly of our furniture is made as easy as possible. Due to our simple plug-in system, we completely dispense with metal connecting elements, so that you do not need any additional tools. With the help of the included assembly instructions you can assemble the furniture in no time at all.
If you prefer to have your furniture assembled by a professional, this is no problem. Our nationwide partners naturally offer you an inexpensive assembly service. You can book the assembly service during your order process on the checkout page.
Do you have questions about the assembly service or need help planning your couch table? In our FAQ area we have answered the most frequently asked questions and put them together for you to read up on. If you still have questions, you can contact us by phone, mail or live chat. Our form.bar team will gladly take care of your request and will find a suitable solution for you.
Why a couch table from form.bar?
Individualised tables made to measure
Extraordinary design language
Quality from the master carpenter
Friendly & competent advice
Sophisticated design with plug-in system
Made in Germany
Regional manufacturing