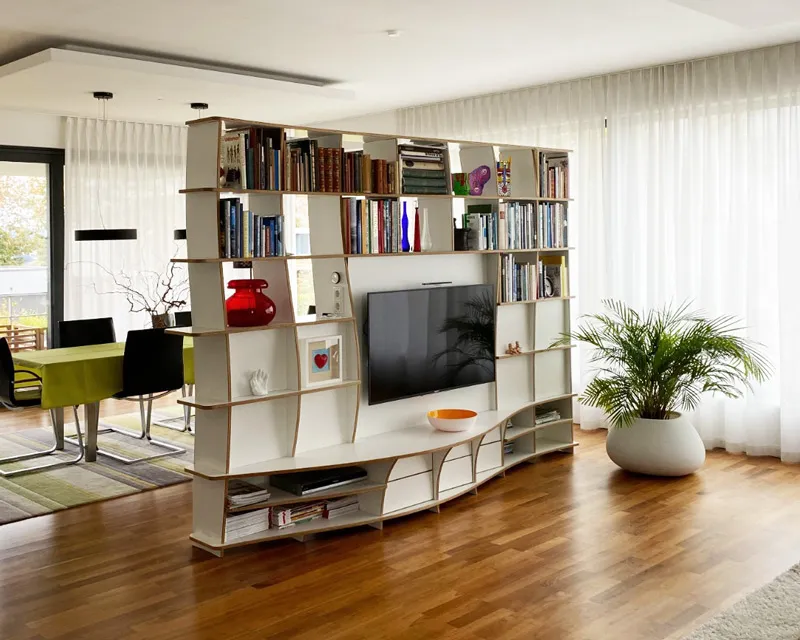 Customer design of the month:
Volkmar
Room divider, bookshelf, chic cabinet, TV wall - this gem of a piece of furniture impressively shows the versatility of form.bar. Diversity in size and shape, diversity but also especially in the possibilities of use that the furniture offers. And because it all looks so great, the result is a pleasantly homely and inviting space that is a pleasure to spend time in. A big compliment to the designer!
The best customer designs of the past months
Customer gallery
Take a look at what our customers have designed and be inspired!
Business customers and industrial designs
Perfect furniture for your business
With form.bar-Business you create unique special solutions for your business together with our design team. Whether it's a trade fair, a store or an office - we turn every room situation into something special and make optimal use of the available space. From exclusive designs made of sustainable quality materials to special payment terms and discounts to delivery and installation benefits, we take care of you all around.
Not found the right one yet?
Check out our most popular products!