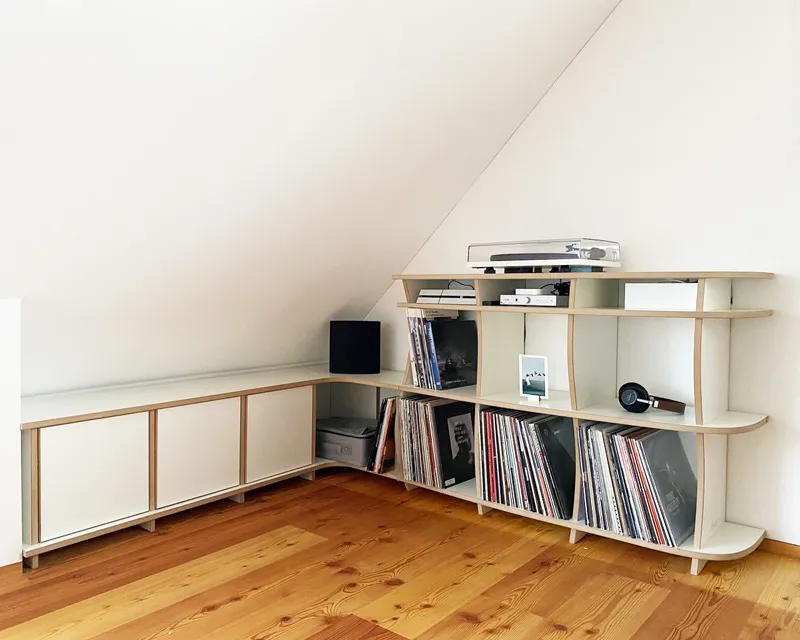 Customer design of the month:
Caroline
My shelf fits like a glove in my sloping roof corner. Finally my records have found a proper place. A brilliant design for individual ideas and requirements - thank you!
The best customer designs of the past months
Customer gallery
Take a look at what our customers have designed and be inspired!
Business customers and industrial designs
Perfect furniture for your business
Not found the right one yet?
Check out our most popular products!