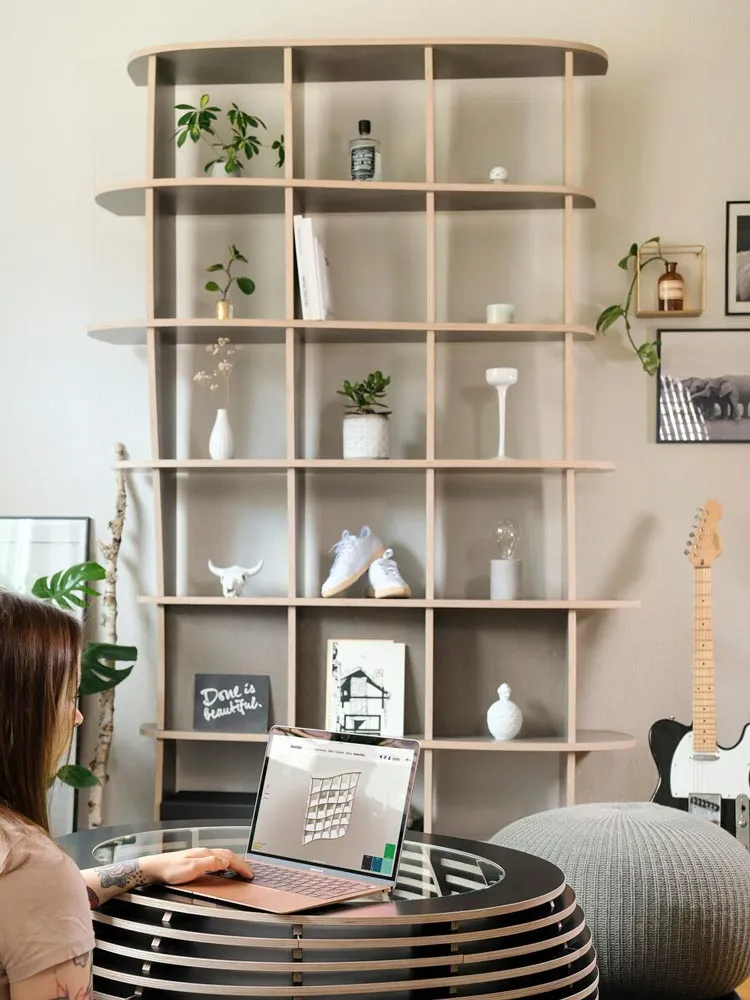 Your question is still not answered? Just get in touch with us using the following contact options. We look forward to your inquiry and will be happy to help you.
Hotline
+49 (0)681 410 976 42
Monday to Friday
9:00 - 18:00
form.bar by Okinlab GmbH • Ursulinenstraße 35 • 66111 Saarbrücken
Online ordered, regionally manufactured.
Your furniture will be made exclusively at your request by one of our master carpenters from the largest carpenter network in Germany. You shape in the 3D configurator and receive a unique piece of furniture from your region.
Find a carpenter near you: