The future is
form.bar
"We want to give people the opportunity to shape their environment themselves."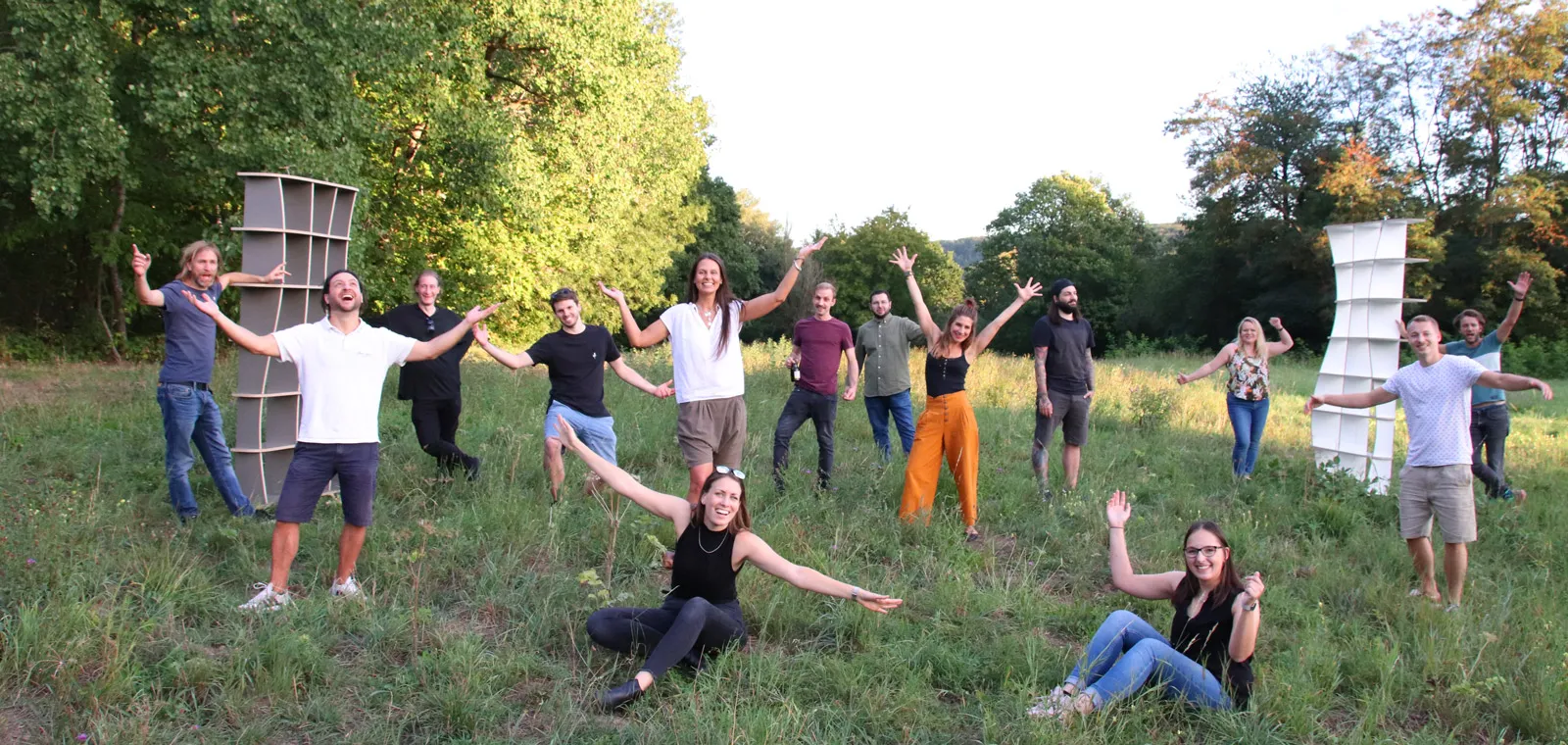 "We are committed to giving people direct access to the latest production technologies and thus giving shape to their own life plans, because space and furniture design should adapt to us, not the other way around."
People need freedom to develop
This is exactly what we want to make possible. Because an individually adapted environment not only saves increasingly scarce living space, but also provides more living space and thus more quality of life for everyone. With form.bar, people can design their own furniture for the first time and adapt it to their individual ergonomics. The mathematical form optimization and the consideration of manufacturing specifications already during the configuration process, enable the automated production by means of CNC milling at the carpenter's nearby and thus unique pieces in master quality at affordable prices.
"The limits of furniture construction are no longer predefined elements with standard dimensions, but the imagination and ergonomics of the customer."
Design free-form furniture yourself
Freely formable furniture, self-designed, mathematically optimized and thus harmonious and efficient in terms of function and form. Furniture can now be individually shaped and adapted to special needs and circumstances. This also saves a large part of the material used in conventional furniture production by using material only where it is needed. The intelligent software automatically creates the optimized cutting pattern for the carpenter, who can then produce the individual furniture to measure in a cost-efficient way. We pass this price advantage on to our customers: furniture made to measure by the carpenter are thus affordable for almost all of us. In the Digital Manufacture, completely individual furniture is manufactured using the latest technology and lovingly finished by hand. The intelligent patent-pending process and the high Quality standards make form.bar shelves not only unique and personalized, but also material-efficient and sustainable furniture.
"Nature and its striving for balance and adaptation to constantly changing conditions serve us as inspiration."
Laboratory for Architecture and Design
Only the interdisciplinarity of architecture, bionics, mathematics and computer science allows the available technological potential to be exploited to the full and paves the way for the innovative furniture configurator, which not only revolutionises the understanding of furniture but also heralds a new era in furniture design.
form.bar is developed by Okinlab, a start-up from Saarbrücken. Okinlab was founded by Nikolas Feth and Alessandro Quaranta out of the university. The founders' starting point and desire was to make people's living and working environments more ergonomic, sustainable, material-efficient and harmonious. Numerous studies and projects using the latest manufacturing and design technologies form the basis of the company.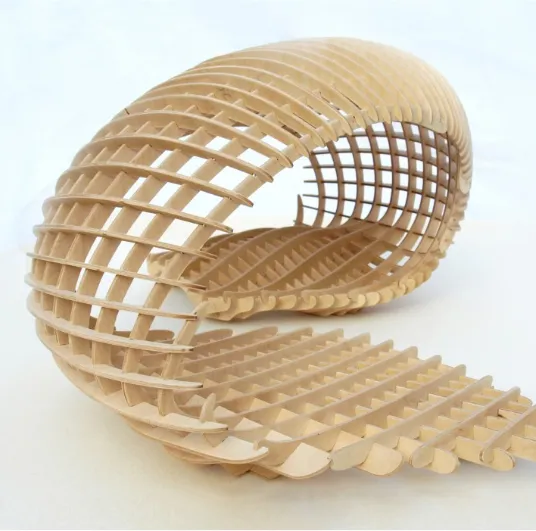 The link between bionics and interior design
We work at the interface between architecture, design, computer science and research. The use of the most modern digital production methods plays a central role. The interdisciplinary composition of our team enables an efficient procedure from design to implementation. Our goal is to harmonize functionality, ergonomics and aesthetics.
The symbiosis of technical know-how and bionics makes it possible to systematically record and simplify wishes and needs as well as the most complex requirements and to meet them sustainably during implementation. Based on our experience from research and practice in the areas of living, furniture, interior, exterior, exhibition and product, we guarantee quality and highest efficiency from design to production.