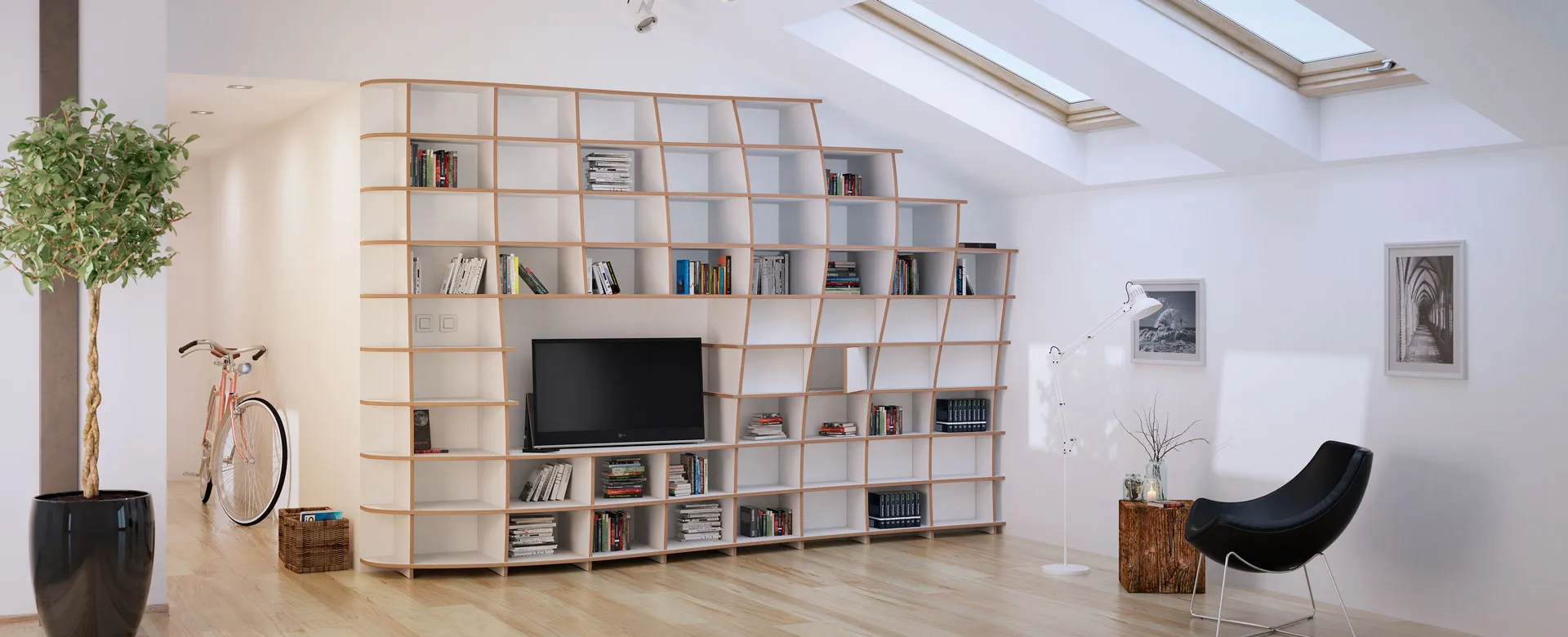 Your curved shelf
tailored to your needs
Are you looking for a custom-made shelf that not only perfectly suits you and your living situation, but also convinces with its innovative design? Then form.bar is the right place for you.
The design innovation with momentum
We at form.bar offer you the possibility to design your dream furniture completely by yourself and to adjust it individually to your needs. Customized furniture offers the advantage that it can be adapted to your room with millimeter precision. Whether for your corner, niche or sloping roof - our configurator makes everything possible. In addition to the dimensionally accurate planning, the curved look is a unique feature of form.bar.
So that you can configure your personal unique shelf without any problems, we give you the most important information below and explain to you how to best proceed with the configuration of your furniture. In addition, we show you some unusual shelves from our form.bar online store, which can serve as inspiration.
Curved shelves made to measure in unique design
Absolutely unique to form.bar is the sweeping design of our furniture, which is inspired by the organic forms of nature. This harmony of sweeping forms and practical utility is reflected in the algorithms of the form.bar software.
You decide yourself how your Wechseltiefes shelf should look - define dimensions and color, play with the shape curves and create your own personal furniture unique. The wavy, natural style makes each shelf a highlight and integrates exactly into any living space due to its custom-made design. They are particularly practical, as they fully utilize the available space and thus do not waste a single centimeter in your home. Likewise, they offer an enormous amount of storage space to accommodate your everyday items.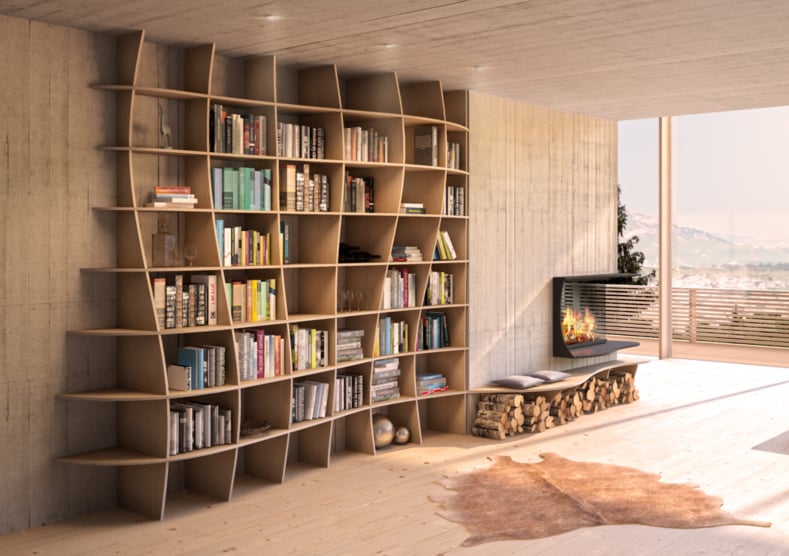 Production and sustainability
Natural materials, natural swing
Nature, from which our curved shelf forms spring, is especially close to our hearts. It is a valuable supplier of raw materials, so we pay attention to materials with FSC® certification, with the aim of promoting environmentally sound management of our forests. We focus on sustainable production with the highest precision and attention to detail. We also place great value on high-quality, premium materials.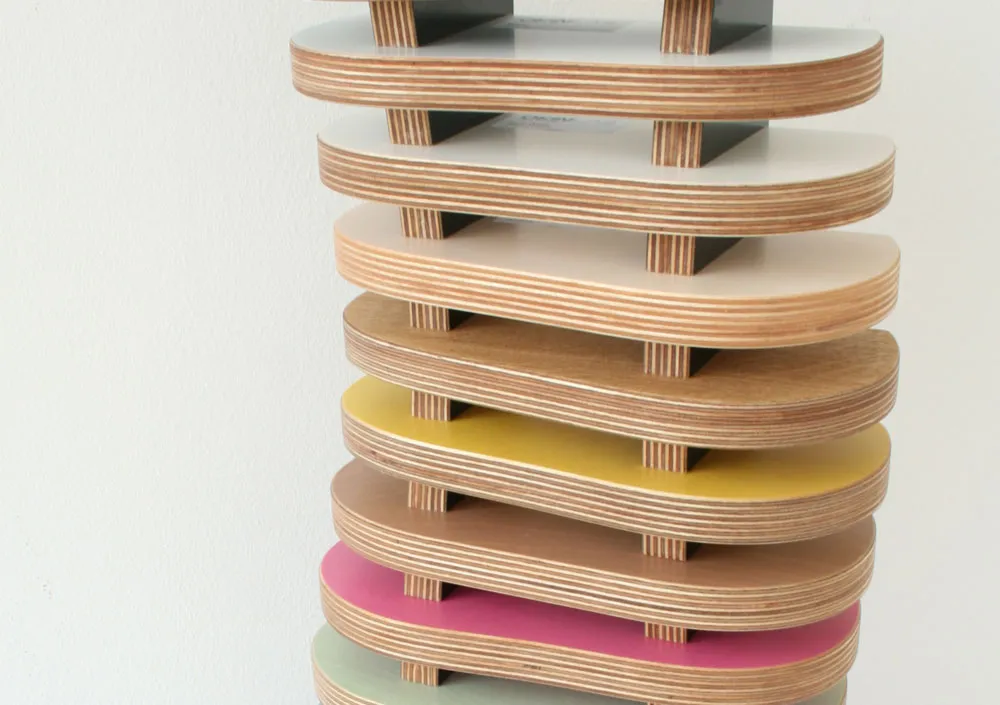 In the manufacture of your shelf natural wood, our carpenters combine modern technology with traditional craftsmanship. Your shelf system is also always manufactured by a carpenter from your region to avoid long transport routes, protect the environment and support the traditional carpentry craft.
Standard shelves usually have a depth of only about 30 cm, although most of the accommodation items such as CD's or paperbacks are less deep. By being able to plan your shelf yourself according to your needs, material is only used where it is really needed. So you decide how much storage space you really need, so that no material as well as living space is wasted.
Furniture categories and types of shelves
Find your suitable shelf
Our curved custom shelves come in countless and diverse varieties. Discover our colors and forms and click through our different furniture categories such as shelves, sideboards, TV furniture or benches. We also offer coffee tables beds in unusual forms. Convince yourself of our alternating deep style, which the different models of our furniture and create your personal dream furniture, which perfectly suits you and your life!
Curved wall shelves
High-quality wall shelves made to measure by form.bar combine functionality with an extravagant design. Whether you choose a single decorative shelf, or configure several wall shelves for your wall, which are perfectly matched to each other, is up to you. Use the space on your wall and realize your curved wall shelf.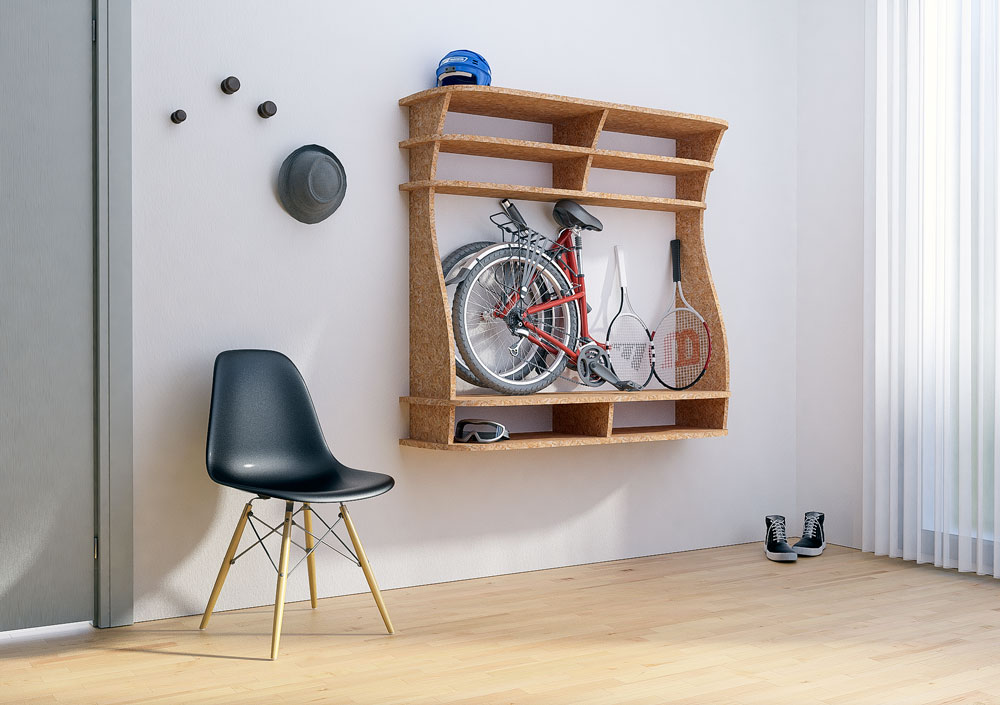 Curved bookshelves
At form.bar you will find curved bookshelves that will present your book collection in the best light. They offer an enormous amount of storage space and keep your books organized as well as visually appealing. No matter how extensive your book collection is, with us you can customize your new shelf to fit the number of books you have. Whether a shelf small, shelf narrow or shelf large - you decide what you like.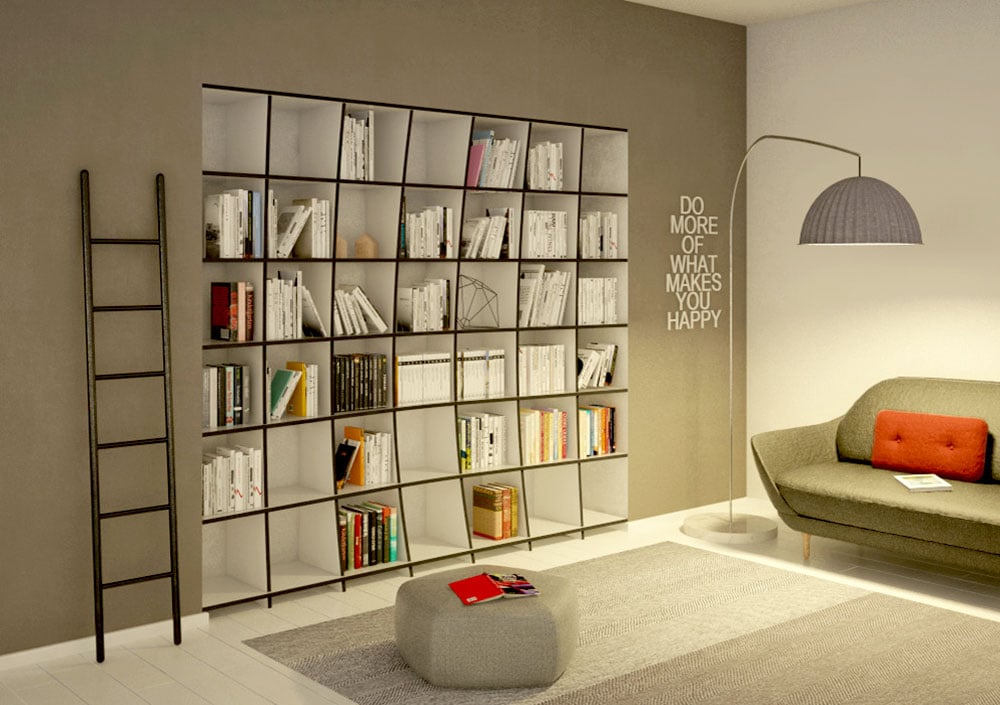 Curved room divider
Room dividers from form.bar are especially practical, as they divide your room into several zones, offer a lot of storage space and can be used from both sides. In addition, their unusual, curved design definitely creates a harmonious atmosphere in your room. For example, configure a practical shelf room divider to separate the kitchen and dining area or create a cozy reading corner in the living room. Thus, you can create a flowing space and at the same time bring nature into your living room.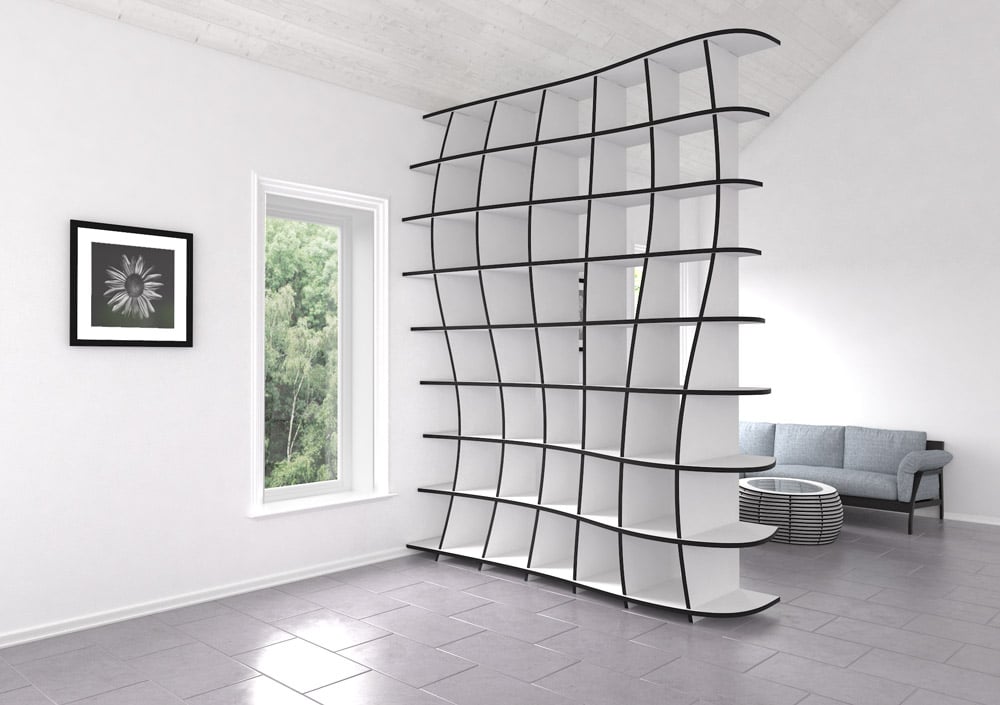 Curved wine shelves
You are looking for a special wine shelf that will present your wine bottles in the right conditions? We at form.bar offer you curved wine shelves made to measure for every taste and every budget. Try our configurator and easily customize your round wooden wine shelf to the number of wine bottles you have and benefit from its unique design. Because a good wine with a round taste, needs a round design!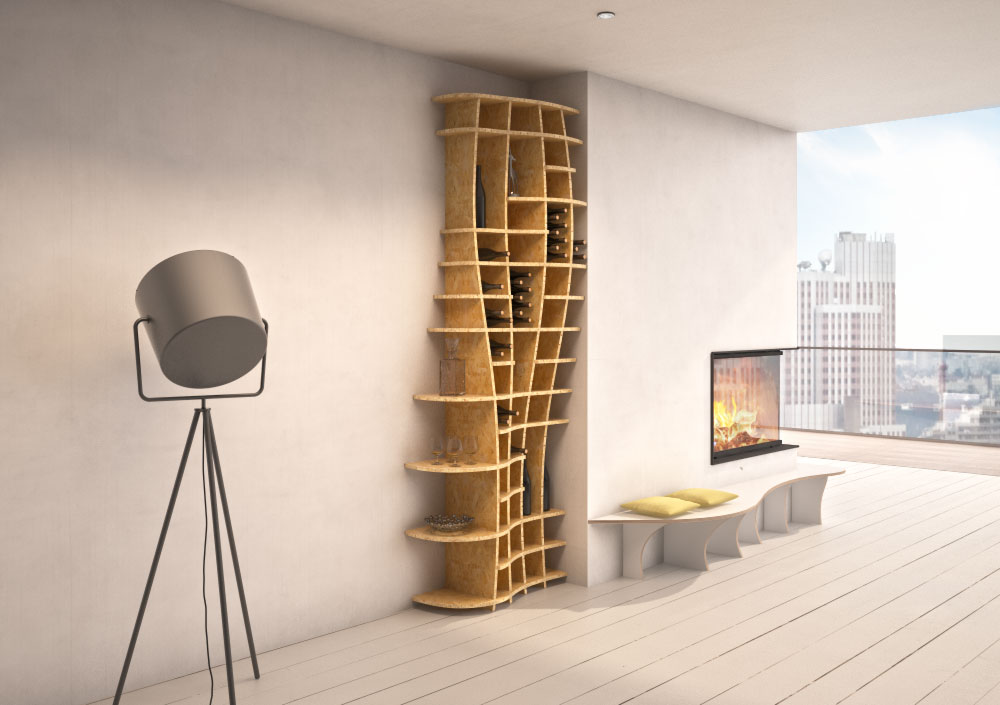 Curved shelving systems
Wooden form.bar shelving systems come in different types, forms, colors and sizes. Moreover, they can be used for different purposes, whether for your office, your dining room or your bedroom - in just a few clicks you have the possibility to design your individual shelving system exactly to size. Use our innovative online configurator and create a curved shelving system that perfectly suits you and your room situation.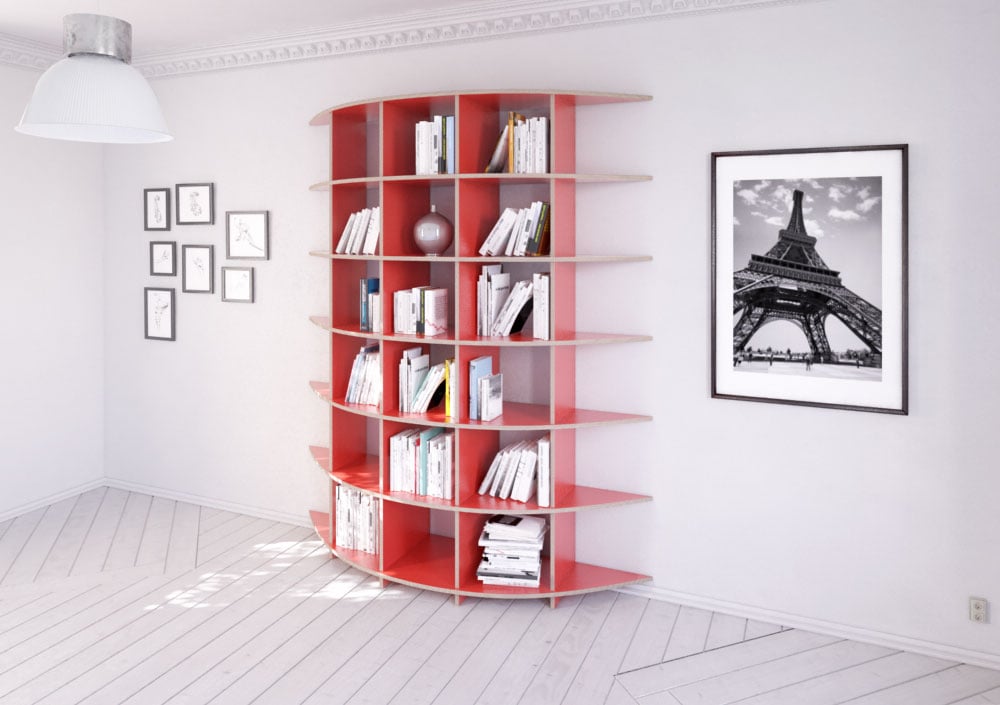 CD-DVD shelves - design that fits the music
Space-saving CD-DVD shelves made to measure for your media collection can be designed with our online configurator from the comfort of your home and adapted to your living situation. Height, width and depth as well as the number of shelves can be adjusted as you wish, so that you get a wooden CD shelf that fits you perfectly with its rhythmically curved forms.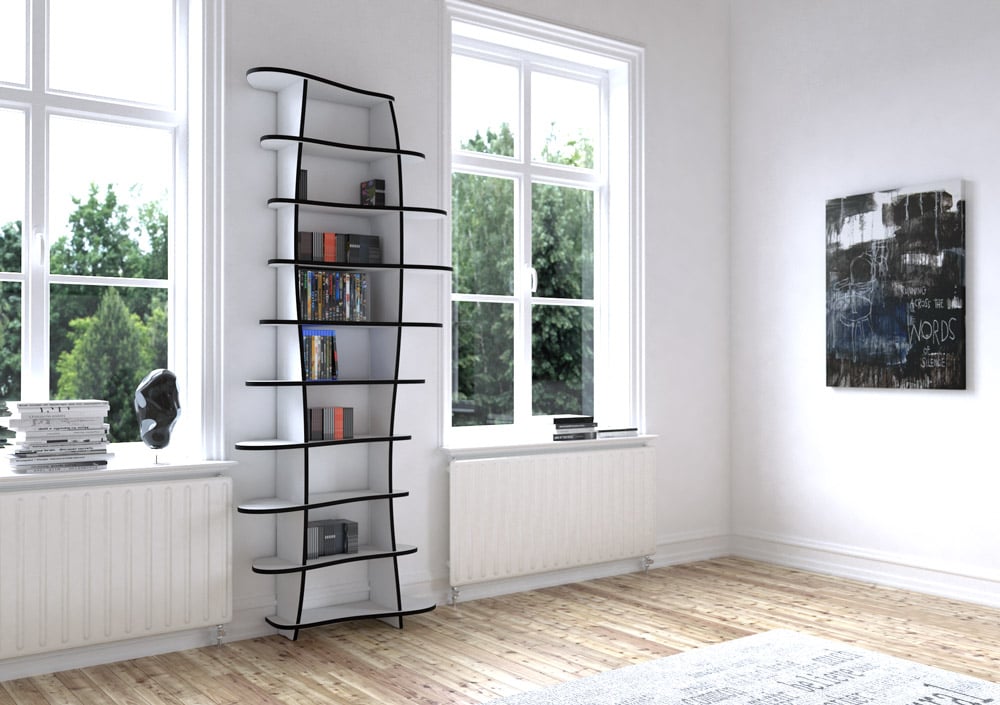 Curved wooden shelves
Design shelf solid wood yourself? No problem with our award-winning furniture configurator! Wooden shelves from form.bar match any interior, have a calming aura and emphasize the naturalness of the wood. Through the harmoniously curved forms, you not only bring a piece of nature into your home, but also get a unique piece that fits you perfectly.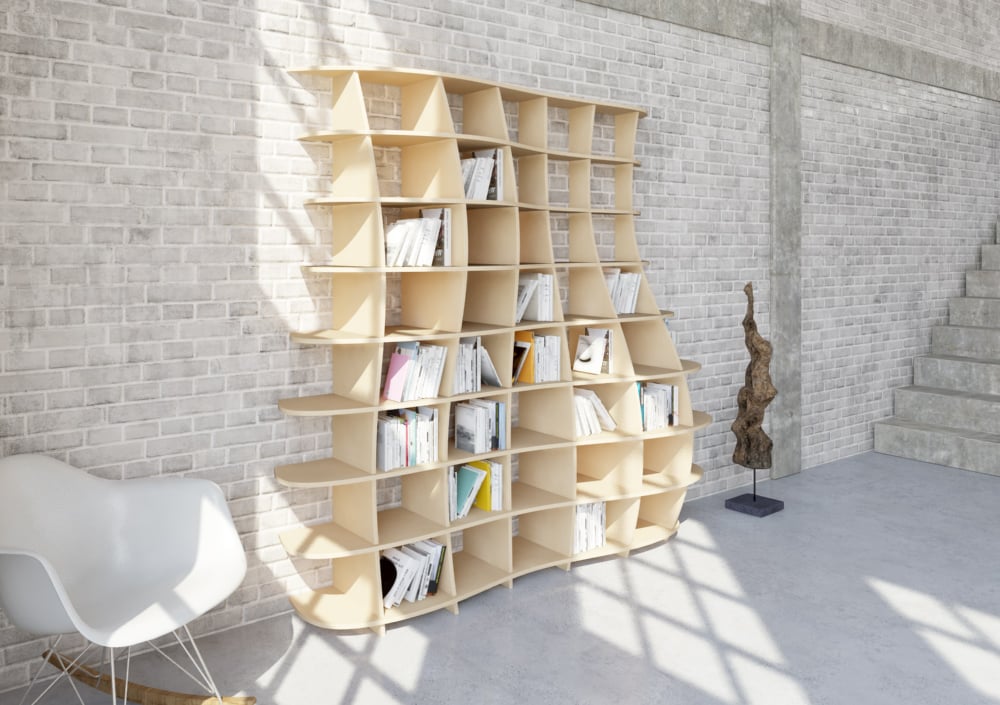 Curved corner shelves
Corner shelves from form.bar are very practical furniture, because they are not only space-saving, but also fit into any corner and use the available space optimally. Try our online configurator and create with little effort your curved corner shelf that fits you one hundred percent. No matter how you imagine your corner shelf, whether small or large, from one or two pieces, high or flat - with us everything is possible.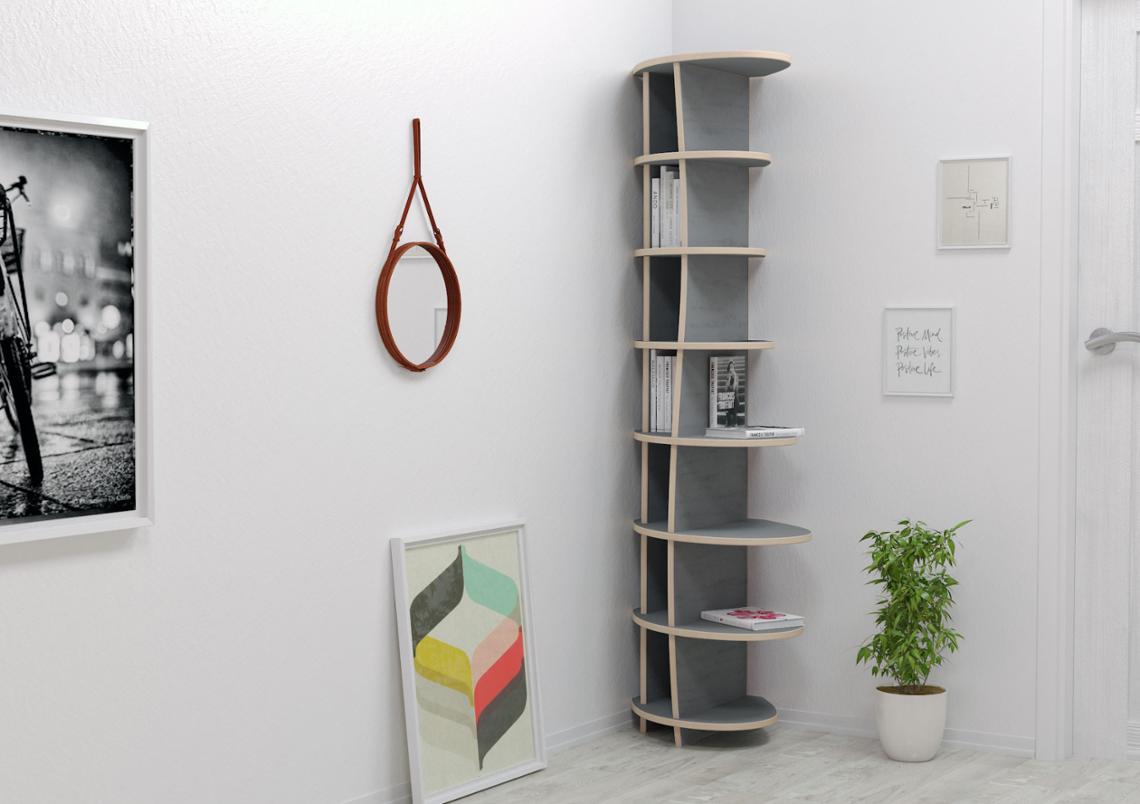 Bathroom shelves - flowing forms, matching water
Configure your curved bathroom shelf the way you like it best and fits into your bathroom. Use our furniture configurator and create a space-saving bathroom shelf with low depth and plenty of storage space in just a few steps. Especially bathrooms usually offer little space, so custom furniture from form.bar is the optimal solution here! For example, configure a shelf that you can use under your sink or behind the door. Alternatively, you can also configure a practical partition.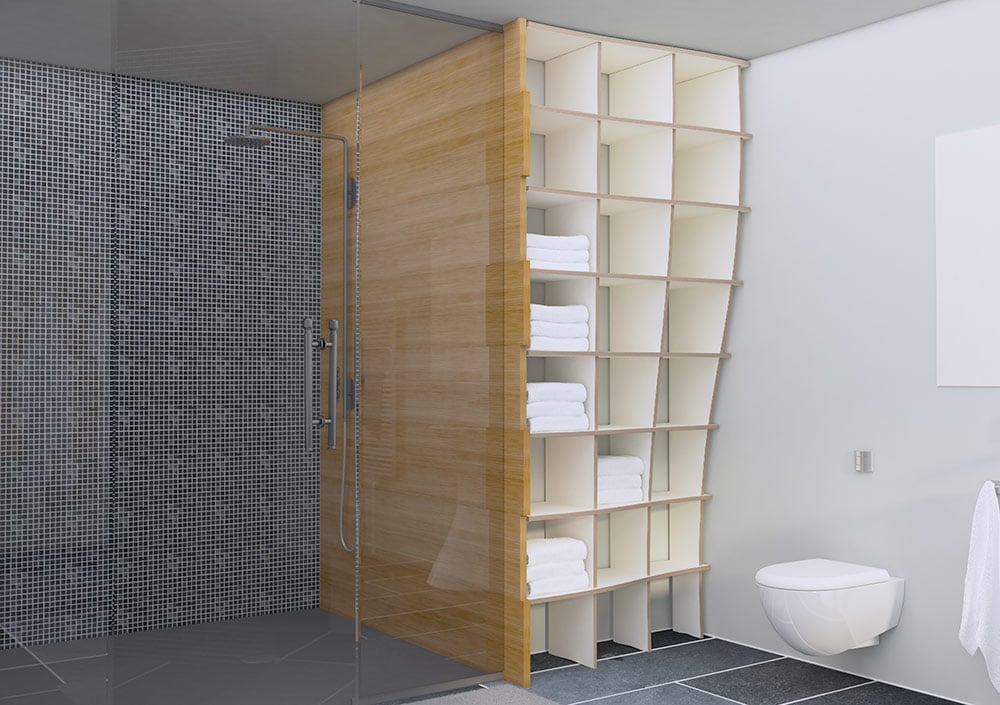 Innovative online configurator
Customize your curved shelf as needed
Our innovative online configurator allows you to generate a very personal 3D design of your furniture in digital form, modify it and then order it directly online. The 360° function allows you to view your curved shelf from all perspectives and zoom in on the details as you wish.
Of course, you can determine the form of your furniture yourself - just pull the deformation points of the shelf and become a designer yourself. No matter what shape you choose, the result will always look harmonious thanks to the nature-inspired algorithm.
Every change you make to your lifelike shelf is immediately in front of your eyes, and you can save at any time to revise your design at a later date. For example, you can turn a sideboard into TV furniture or a bookshelf into a lowboard in no time at all.
In just a few steps, you can create a real one-of-a-kind piece that suits you and your home.
In 3 steps to the desired furniture
Select desired shelf
Specify dimensions, color and material and then personalize according to form
Buy shelf design directly online
We plan your furniture with momentum for you
Get your designer furnishings designed by our professional team of designers.
To the design service
FColors and materials
Only the best of the best is used for our freiform shelves. You have the choice between 3 different materials. Our noble birch veneer plywood comes from Finland and is characterized by quality as well as sustainability, making it the ideal wood material for individual designer furniture. In addition to multiplex birch, we also offer MDF.
You can not decide between a shelf white, shelf gray or shelf black and would like to have a comparison to a comparable material?
Convince yourself and simply request two free material samples for testing and then decide on your new favorite material.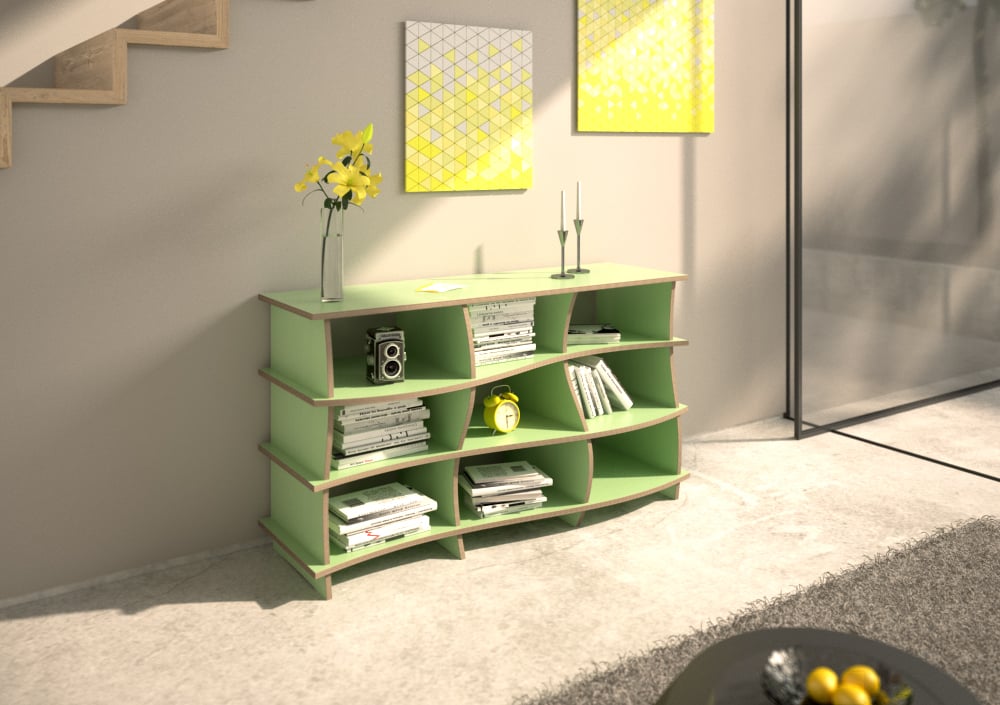 Doors and drawers
At form.bar you have the possibility to create an open shelf or to add modern door systems to your custom-made shelf. You are completely free in the design - that is, you decide for yourself in which shelf compartment doors should be inserted. These doors feature a modern tip-on system, so they open with a light tap. In addition, they move with and follow the alternating deep form. That is, they jump forward or backward following the form and provide a harmonious overall appearance. If you do not want a shelf with doors, you can also have a shelf with drawers planned on request.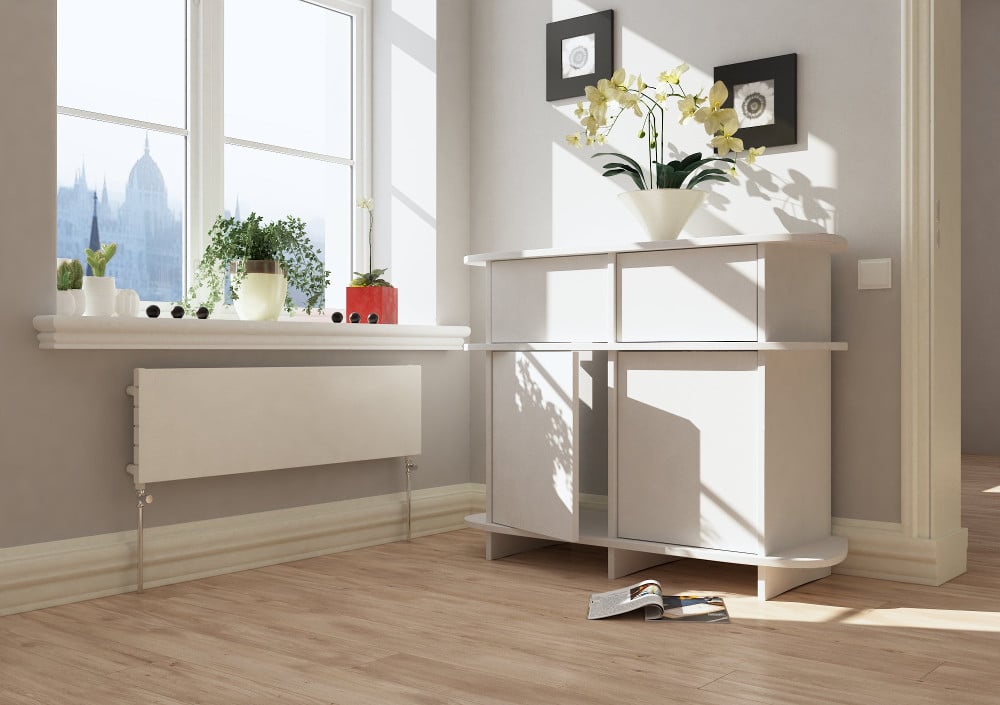 Clever plug-in system
Practical and functional
Our convenient plug-in system gives you effortless assembly without complicated fasteners. In addition, you will receive assembly instructions to help you with the delivery of your shelf. The plug-in system also allows you to assemble and disassemble your shelf cube as often as you like - without causing any signs of wear or use. Especially when moving, our furniture is particularly practical.
They can be very quickly disassembled and then reassembled. Also, there are no screws or fasteners that you can lose. Of course, you can also have your wavy furniture assembled by our nationwide partners. You can request this assembly service during the ordering process.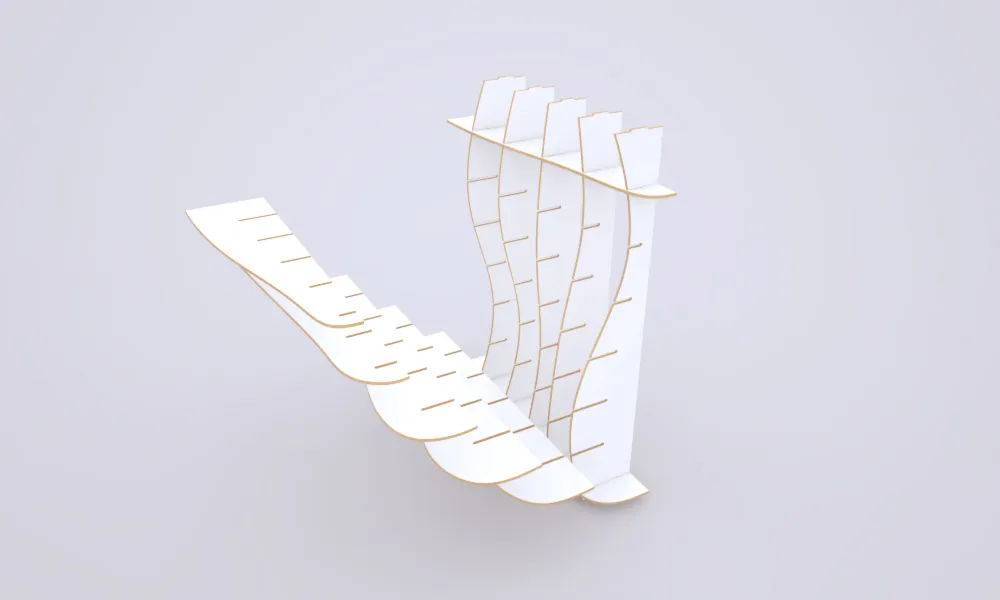 Special productions
You want to design your own curved shelf, but have a complicated room situation, special requests or are simply unsure about the statics and form design of your shelf? Our designer team is of course always at your disposal and supports you in your planning.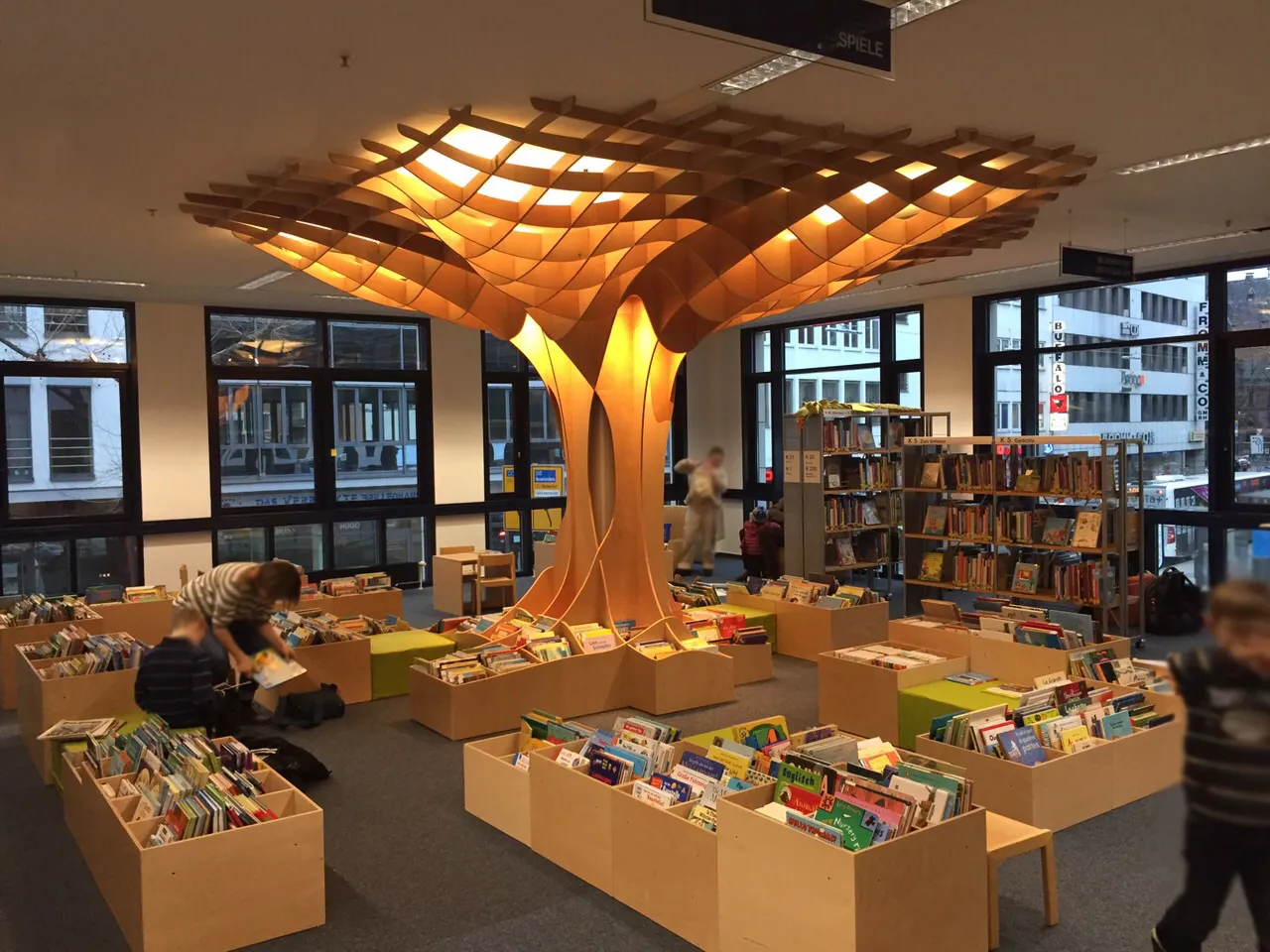 No matter what desire you have in mind, our configurator allows you to imagine anything. For example, you have an apartment with complicated slopes or corners? Then a step shelf or niche shelf would be the optimal solution for you. Of course, you can also plan your natural wood shelf around the corner and add any recesses for your TV, laptop or boxes. Especially in small rooms it is important to use every centimeter optimally. Therefore, wall-high shelves that you can use next to and above the door. Our shelves can therefore be adapted to your personal ergonomics and space for movement. You are also completely free in terms of color design. As a special highlight, you can also have additional LED lighting included on request.
Stepped shelves and special forms

Recesses

Shelf over corner

Door superstructure

Interchangeable depth shelves

Shelves with different colors and materials

LED lighting

Shelves with wheels

Personalize shelf with your name/logo
Curved shelves for the sloping roof
Customized solutions - no problem
It is particularly difficult to find suitable furniture in apartments with sloping ceilings. Modern shelves made to measure are the best possible solution for this. With the help of our innovative online configurator, you can adapt your shelf for sloping ceilings to your slope with millimeter precision, without giving away a single centimeter of space. Low furniture, built-in cabinets and tiered shelving are best suited. Try our configurator right now and discover the limitless possibilities of our furniture for sloping ceilings.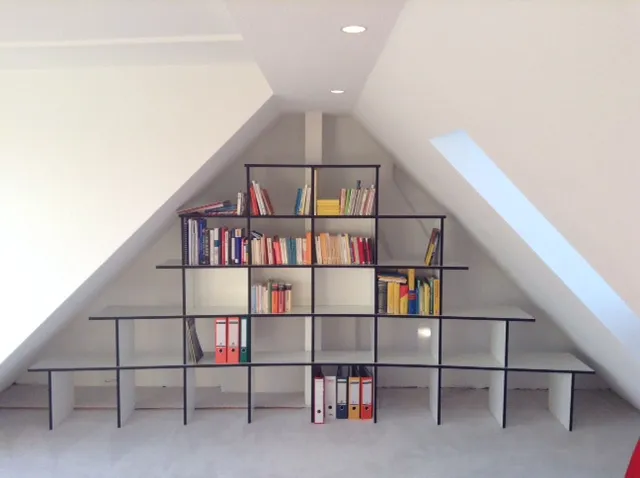 Curved corner or niche shelves
Not to forget our practical corner shelves or niche shelves. No matter how complicated your room situation is, with our configurator you can create a shelf that fits into every corner to the centimeter and optimally uses the space. Even different depths of niche walls are no problem for us - our configurator allows you to create a shelf with a smooth transition, so there are no annoying protrusions to bump into. Form the corner shelf of your dreams and explore the undulating forms of form.bar. If you still need inspiration or shelving ideas, be sure to check out our customer gallery as well as guides.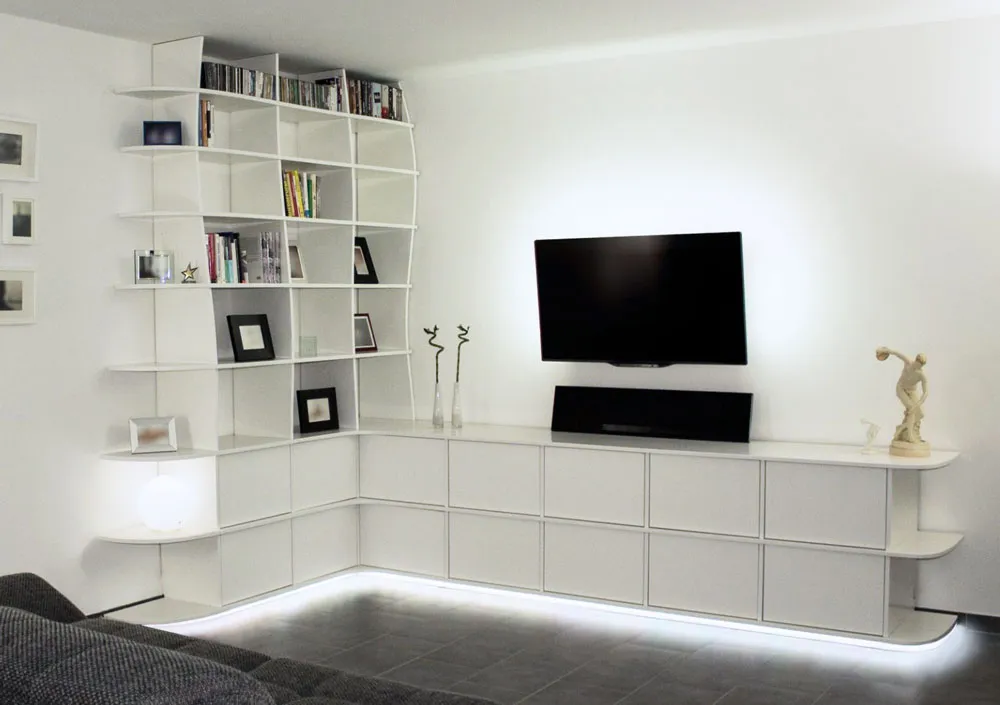 Your online order
When you have decided on your individual shelf, you can easily buy your furniture online with just a few clicks and have no stress when buying furniture. After you have registered, you can choose between Paypal and purchase on account.
Shipping and delivery
Our delivery time is usually between 4-6 weeks. Shortly before your curved shelf is shipped, a final quality check is performed. Then the individual parts of your shelf wall are packed and delivered by freight forwarding directly to your doorstep. Shipping is free of charge and is also possible to Luxembourg, Switzerland or Austria.