The value of wood
The world's most important raw material
Birch plywood or medium density fibreboard
Different woods, different advantages
Birch plywood
The favorite wood of our customers
Birch veneer plywood is our premium material. It is also often called multiplex or plywood. A very characteristic feature of this wood-based material is its edge, which is created by the cross-gluing of the individual Finnish birch veneer layers.
Birch plywood is one of the highest quality wood-based materials and has many advantages. It is extremely robust, inherently stable and durable. Nevertheless, it is extremely light. Especially for larger furniture and for long horizontal boards without vertical stabilizers, we recommend the use of birch plywood. The wood material also makes sense in the bathroom or kitchen as it is resistant to moisture.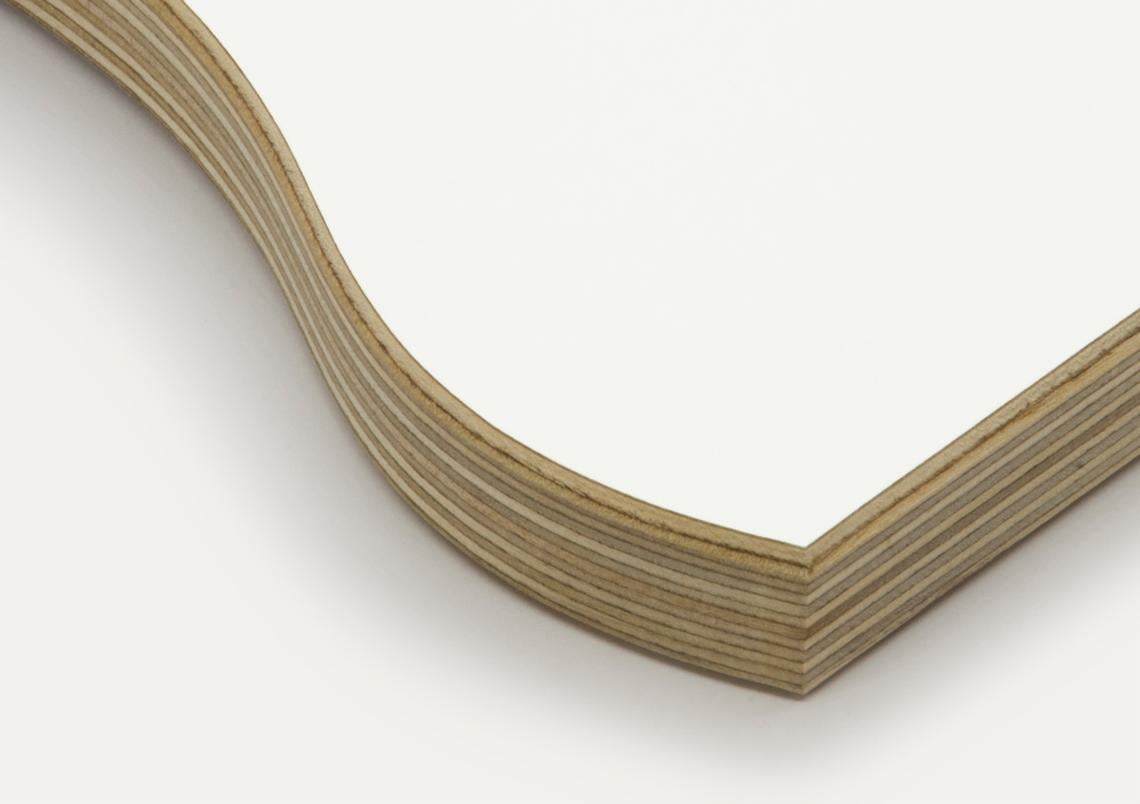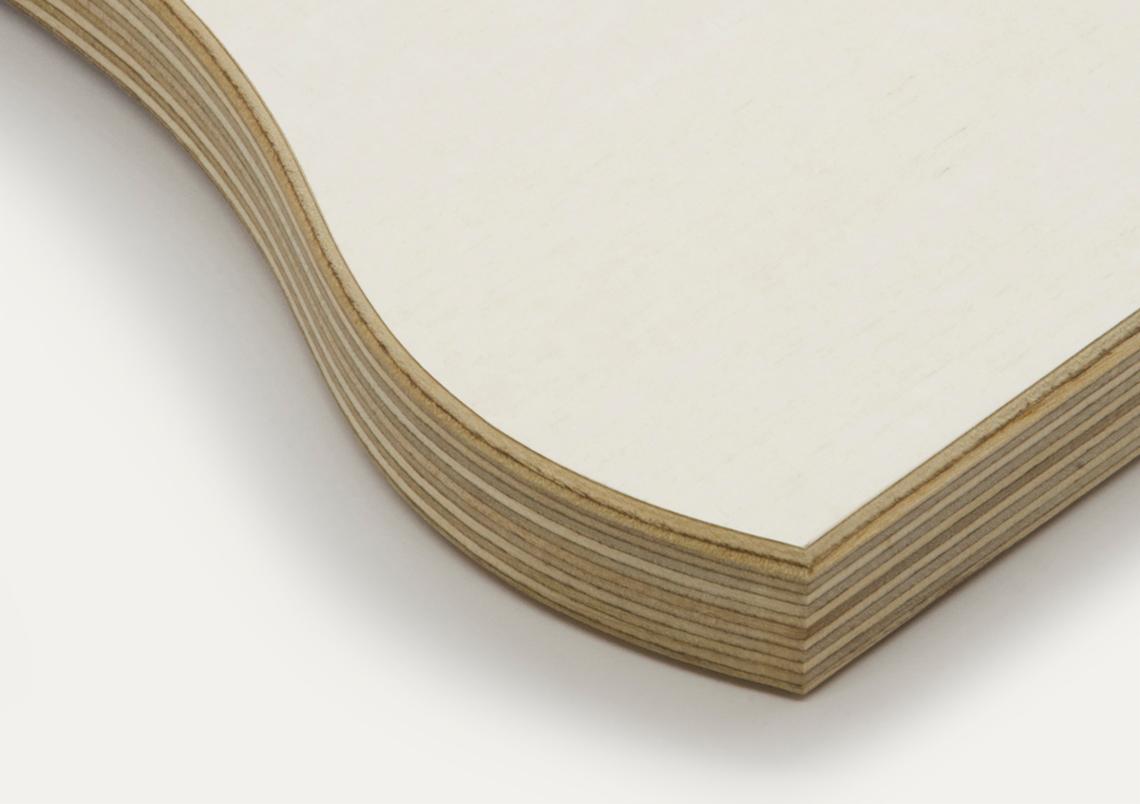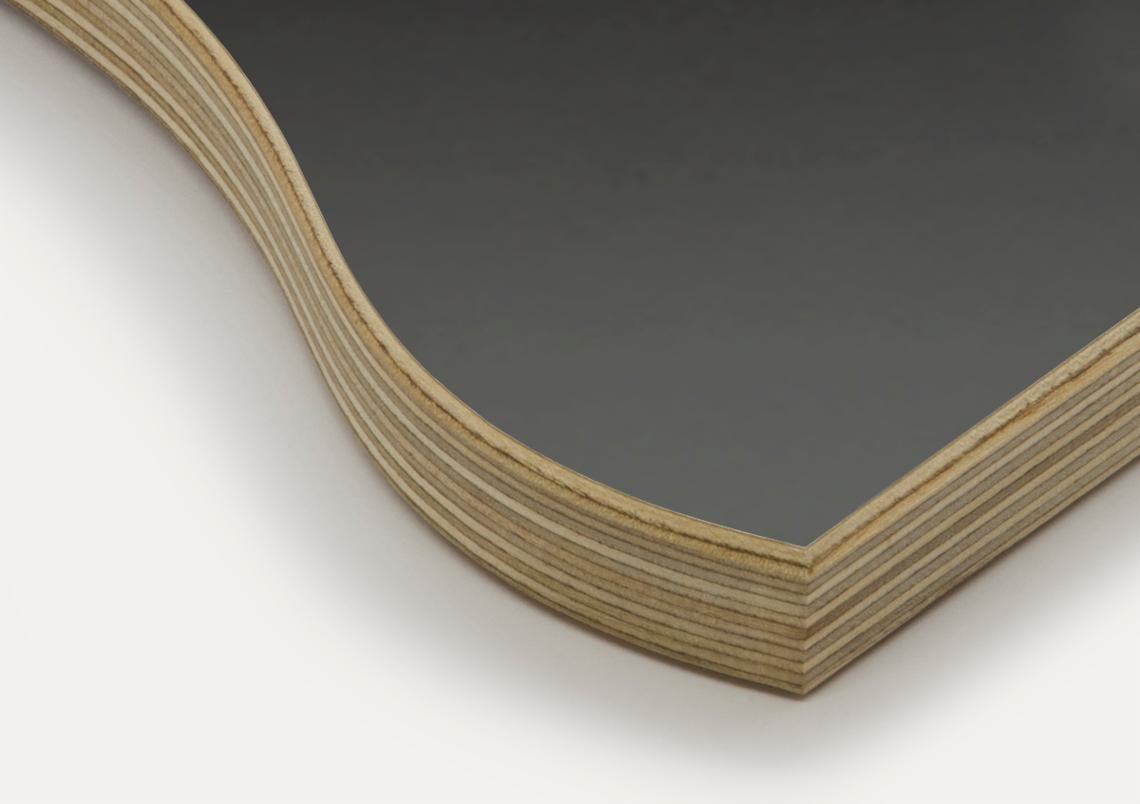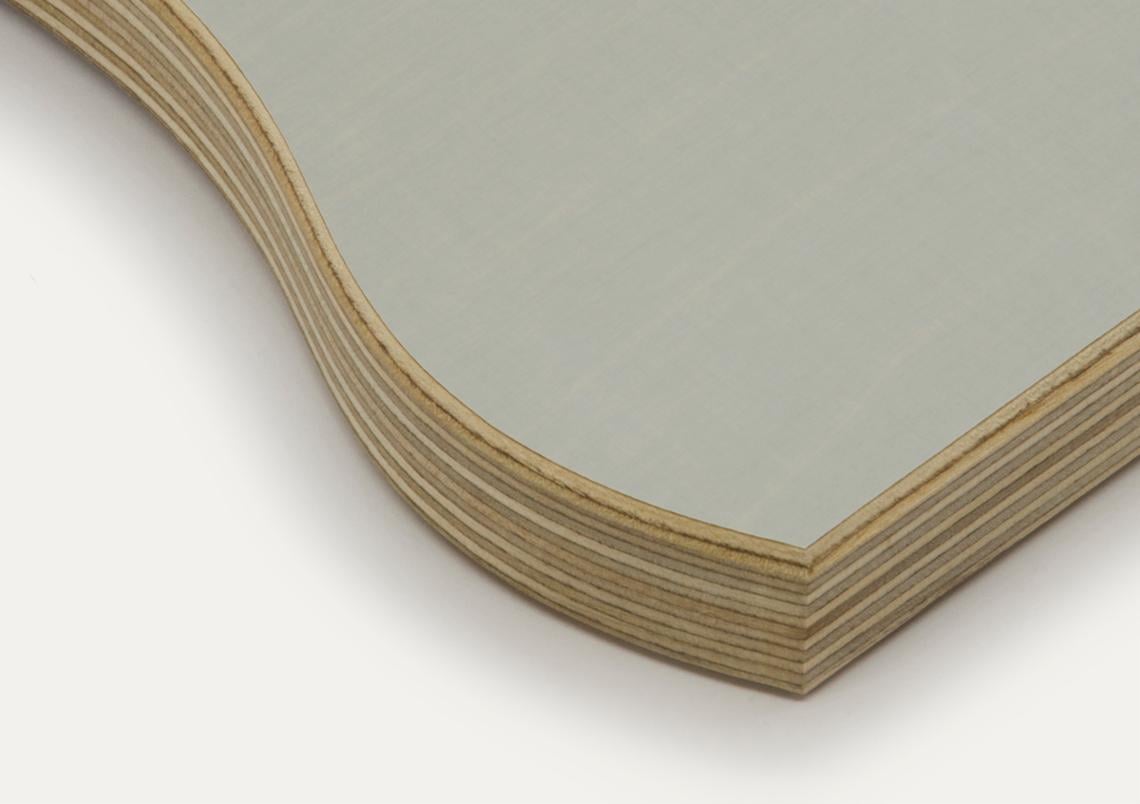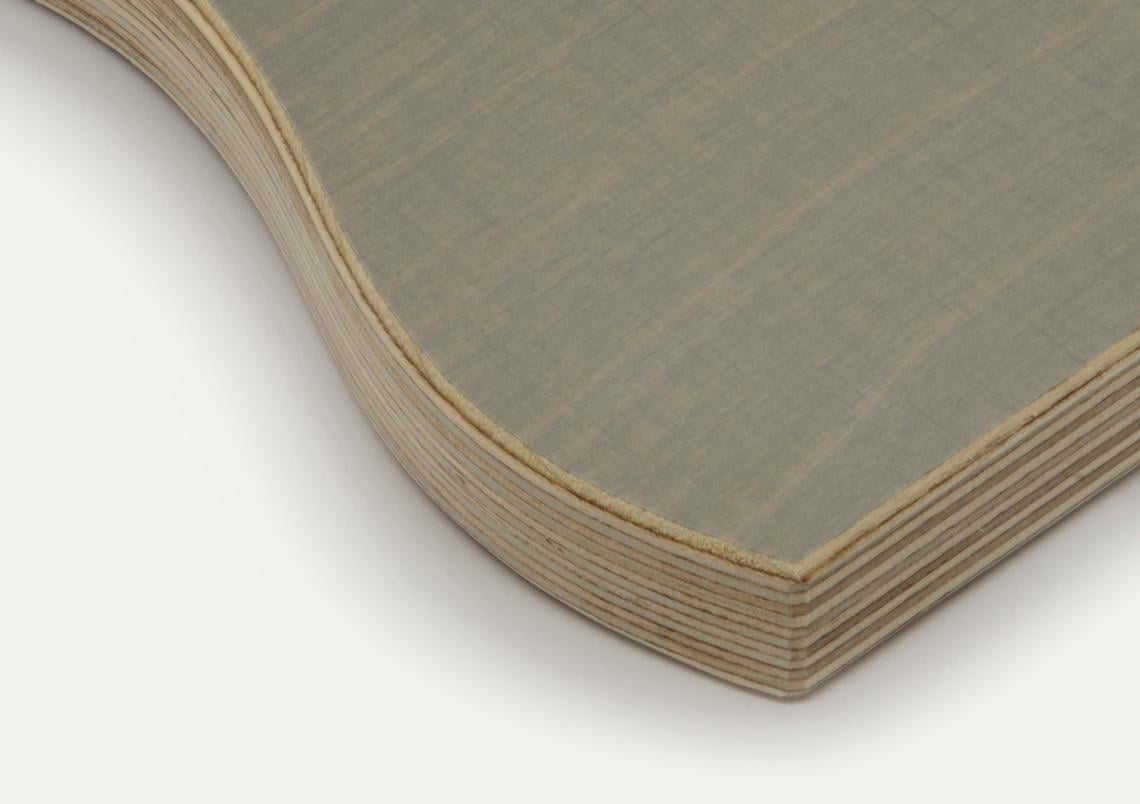 Classic - White, Black and Grey
Birch plywood is available in various variants. First and foremost, the classic colours are very popular. These include white, eco white, black, eco light grey and eco medium grey. Our birch plywoods, with the exception of real wood veneers, are coated with melamine resin. This makes the material resistant to water and friction. The addition 'eco' means that the surface of the material is slightly translucent. This means that the wood grain of the birch is visible through the melamine resin coating, giving the material a natural look.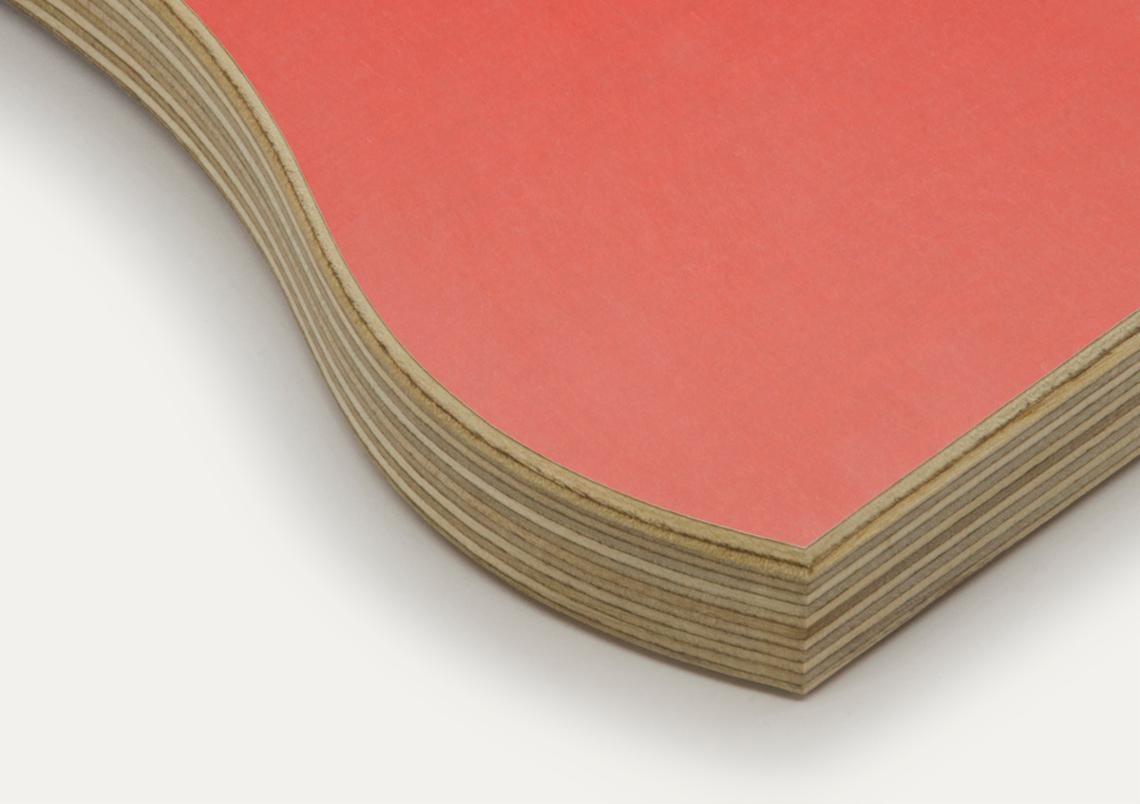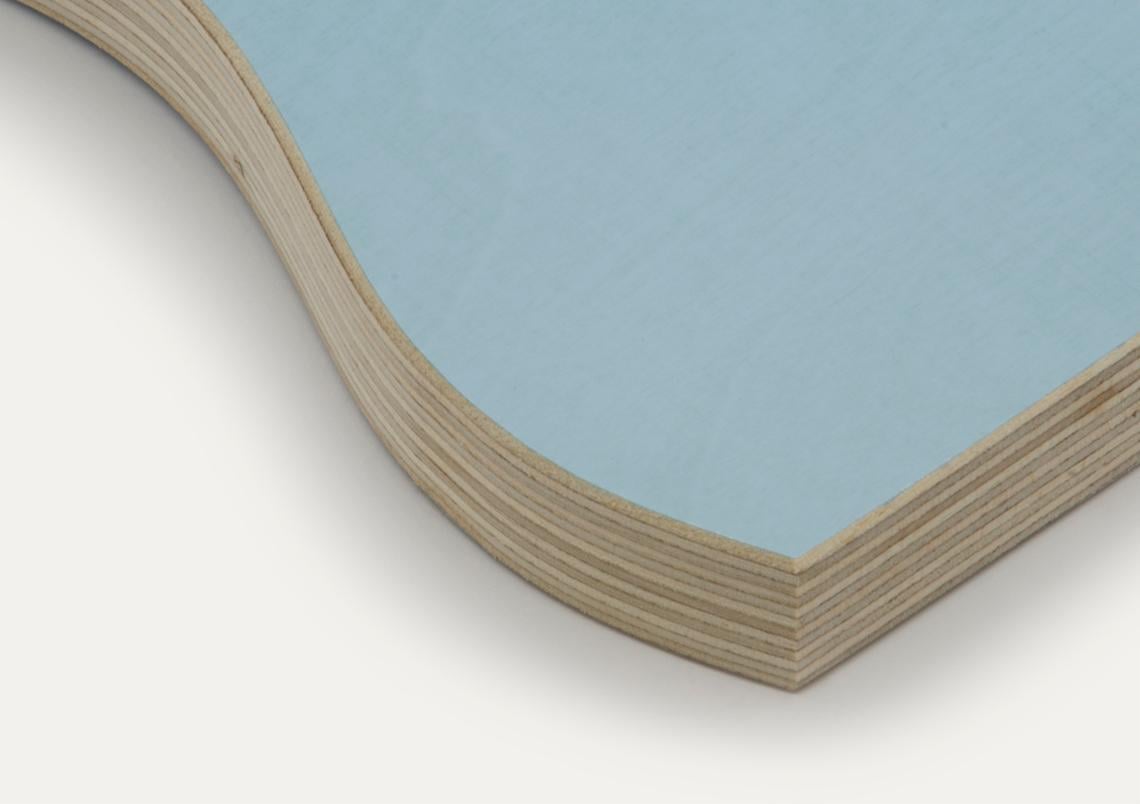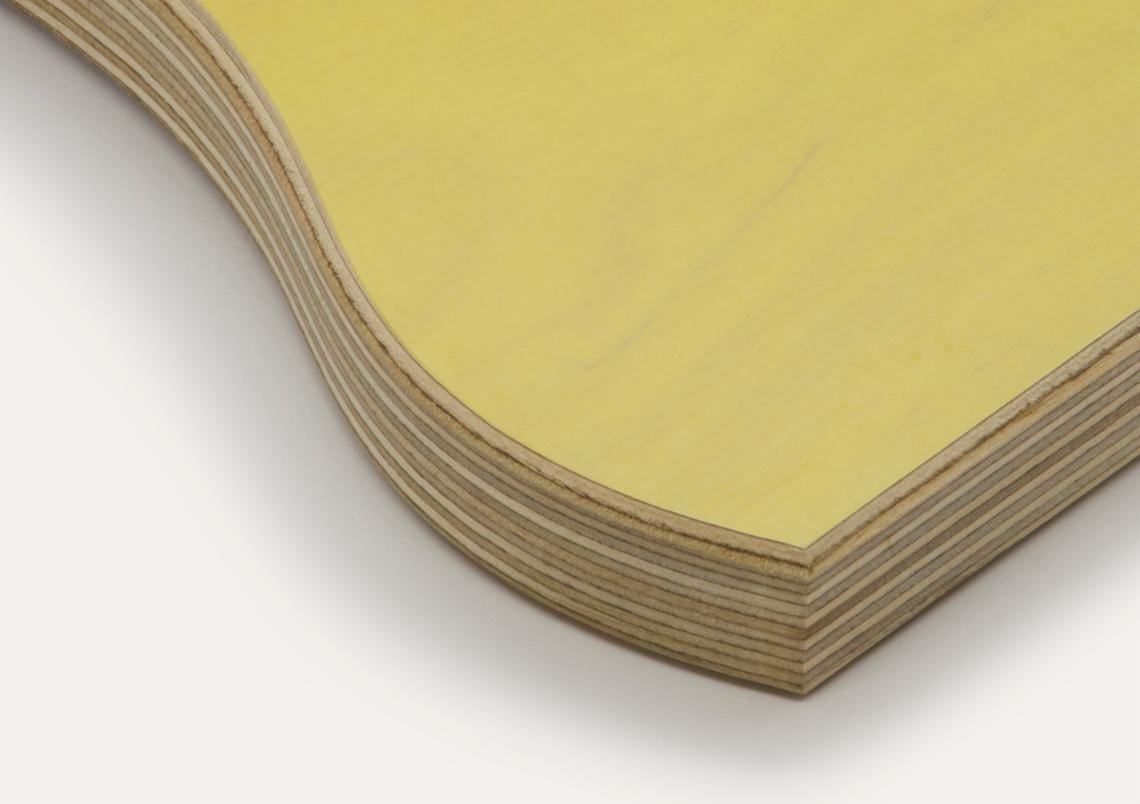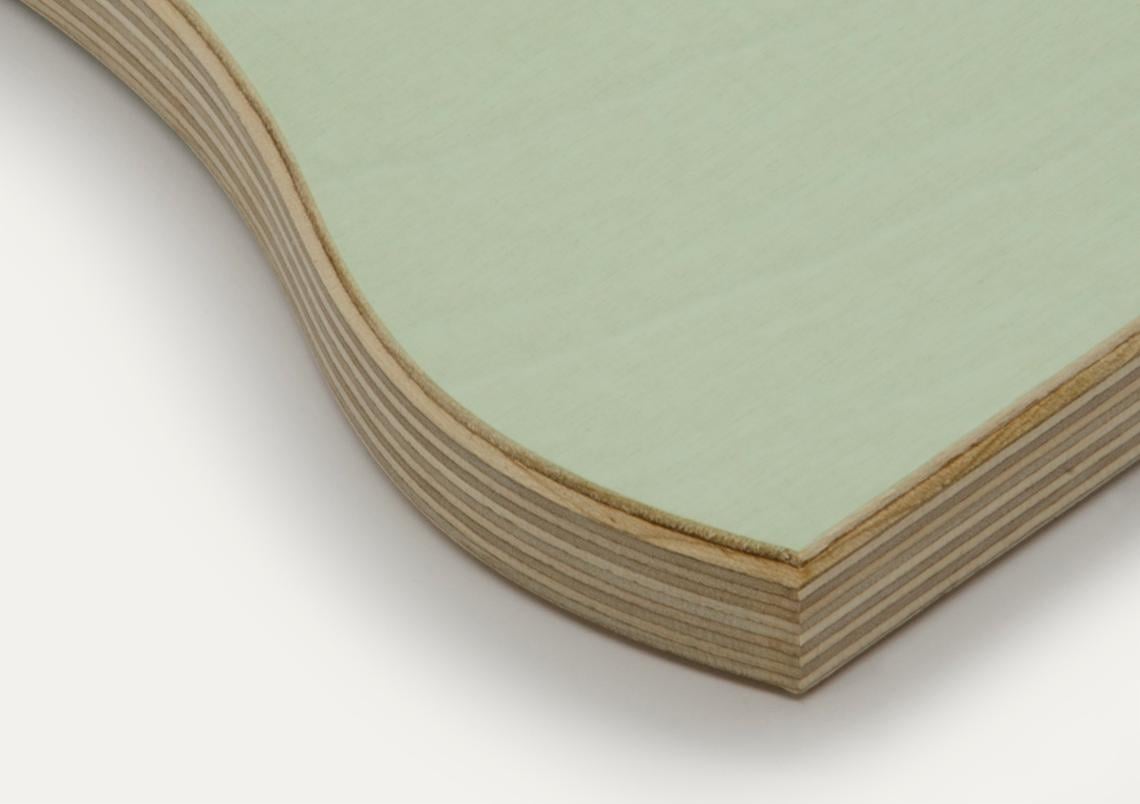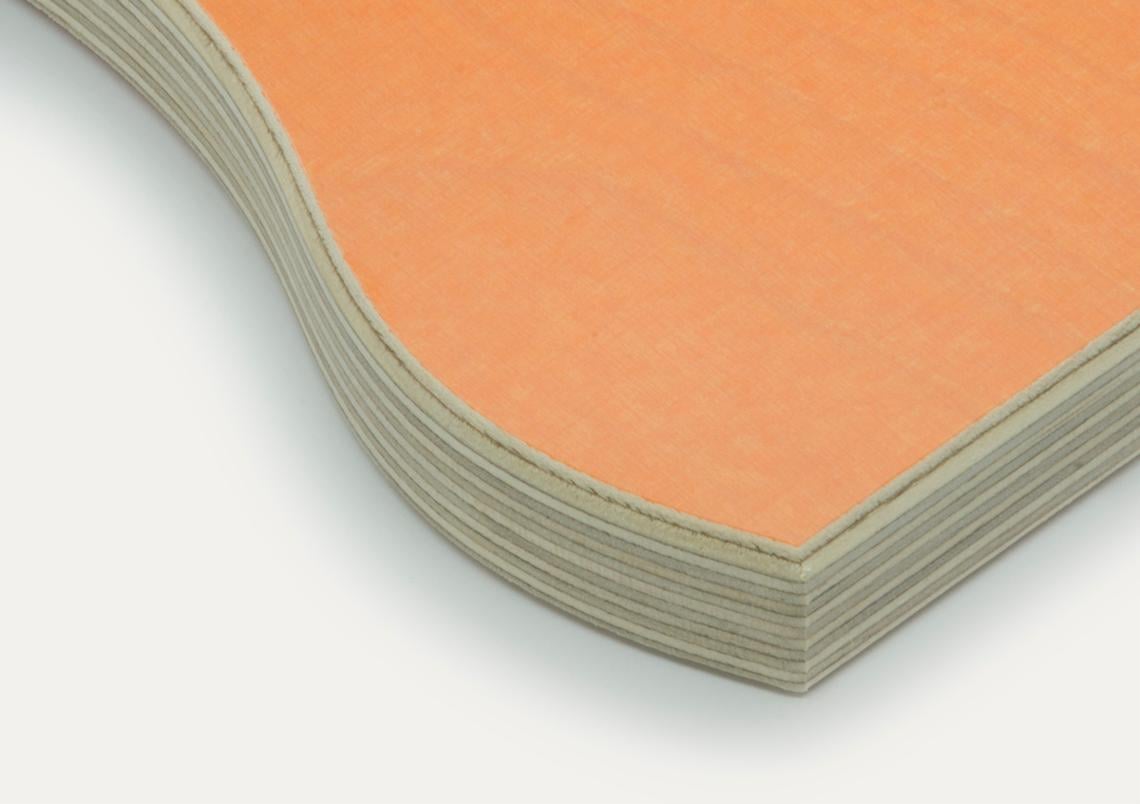 Fancy colored
We also offer a wide range of bright colours in our assortment. These include eco red, eco blue, eco yellow, eco mint and eco orange. All colours are 'eco', i.e. slightly translucent, so that the wood grain shines through. This means that even the bright and gaudy colours retain a natural wood look.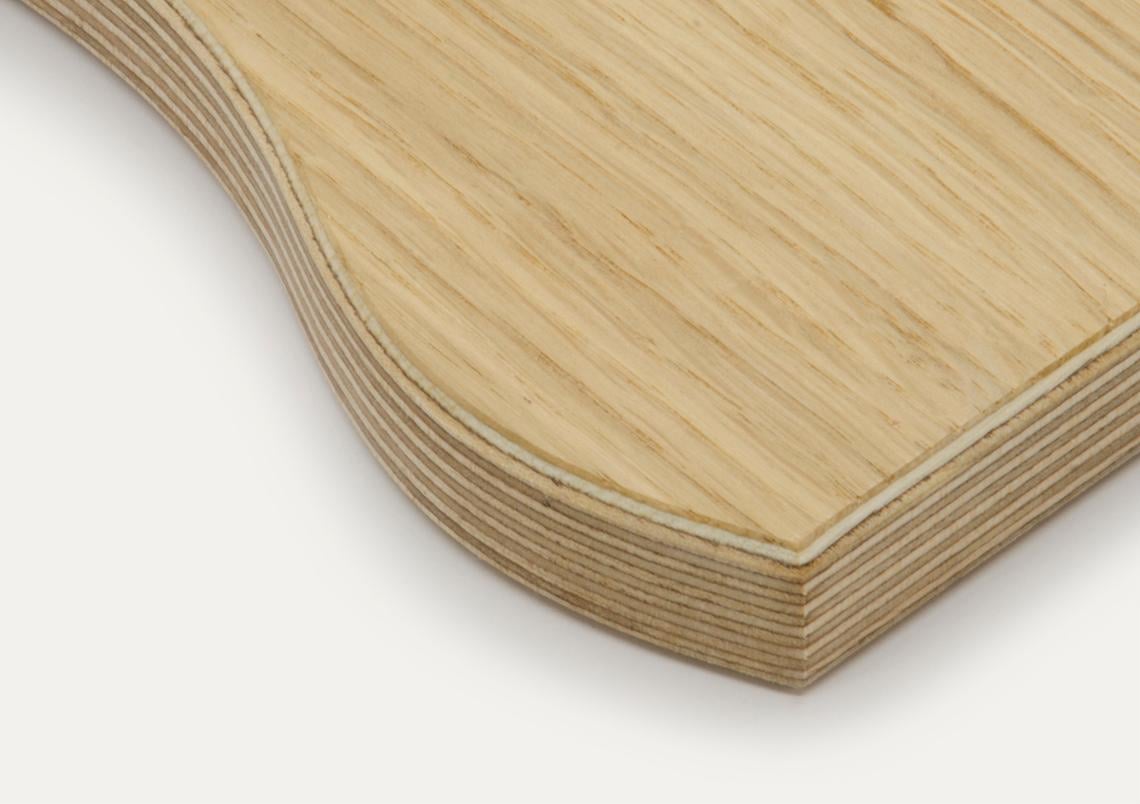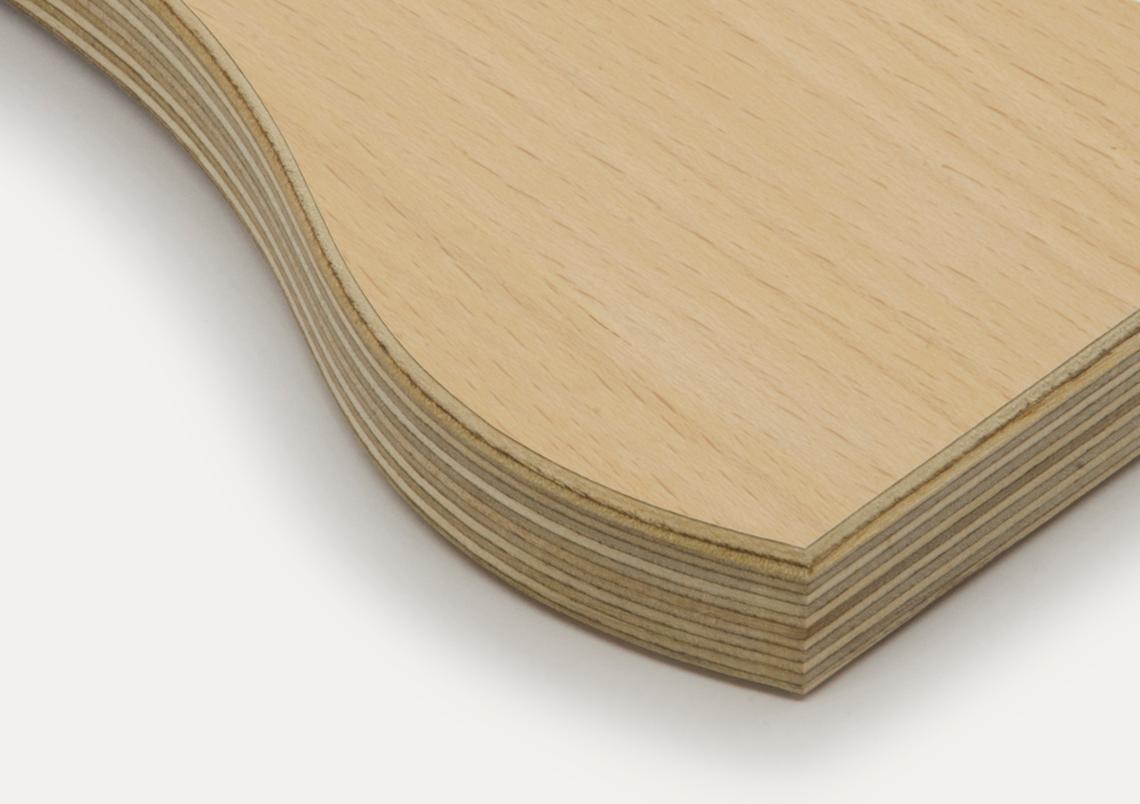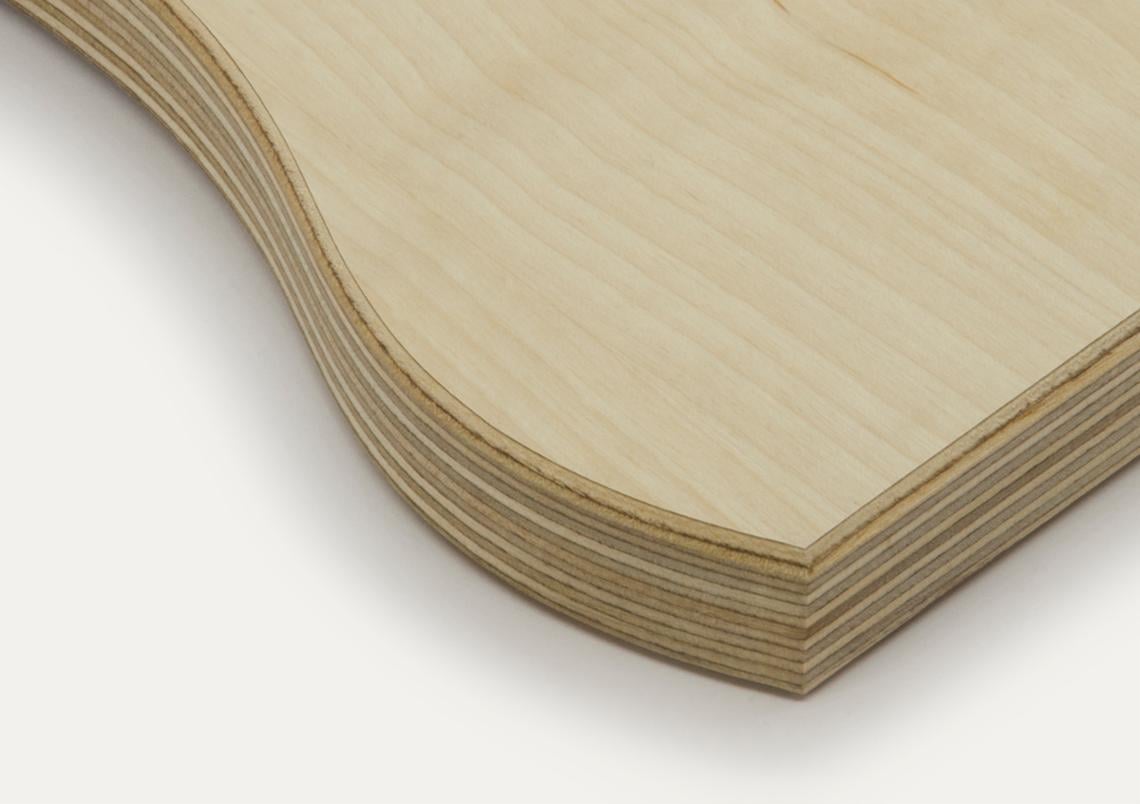 Fine real wood veneers
We also offer birch plywood with real wood veneers as a surface. The wood species walnut, oak, beech or birch are cut in thin layers and glued to the carrier material. This avoids the disadvantages of working solid woods and still provides an attractive appearance. The material is also double oiled, which further enhances its high quality.
Medium density fibreboard
The favorable alternative
MDF means 'medium density fibreboard'. It consists of small coniferous wood fibres, which are joined together by synthetic binders such as glue and adhesives. This wood composite material is not quite as robust and inherently stable as birch plywood, yet it is a valuable and popular material. MDF is an exceptionally heavy material. Very long horizontal boards can bend, especially under load. With slight surface scratches, MDF should not come into contact with water, as it can swell quickly. Therefore, MDF furniture is not recommended for kitchens or bathrooms. The main advantages of MDF are its ease of processing and low price. The latter is particularly noticeable in a unique piece of furniture from a master carpenter.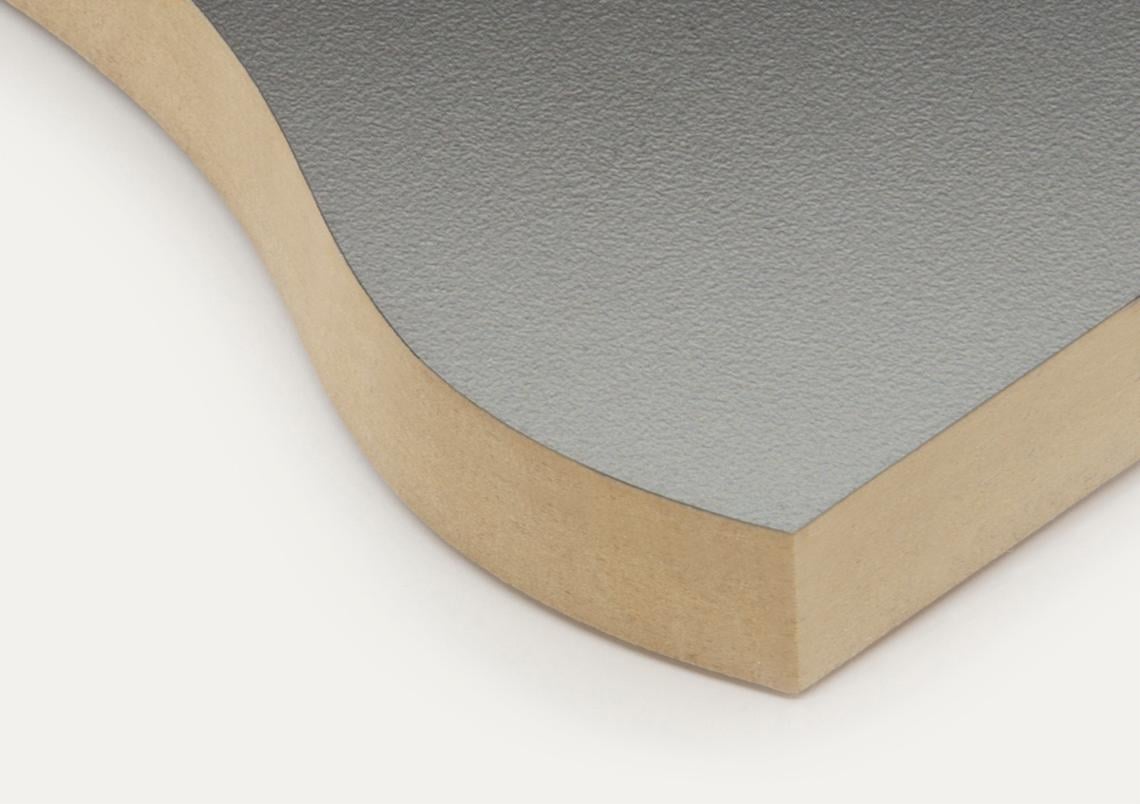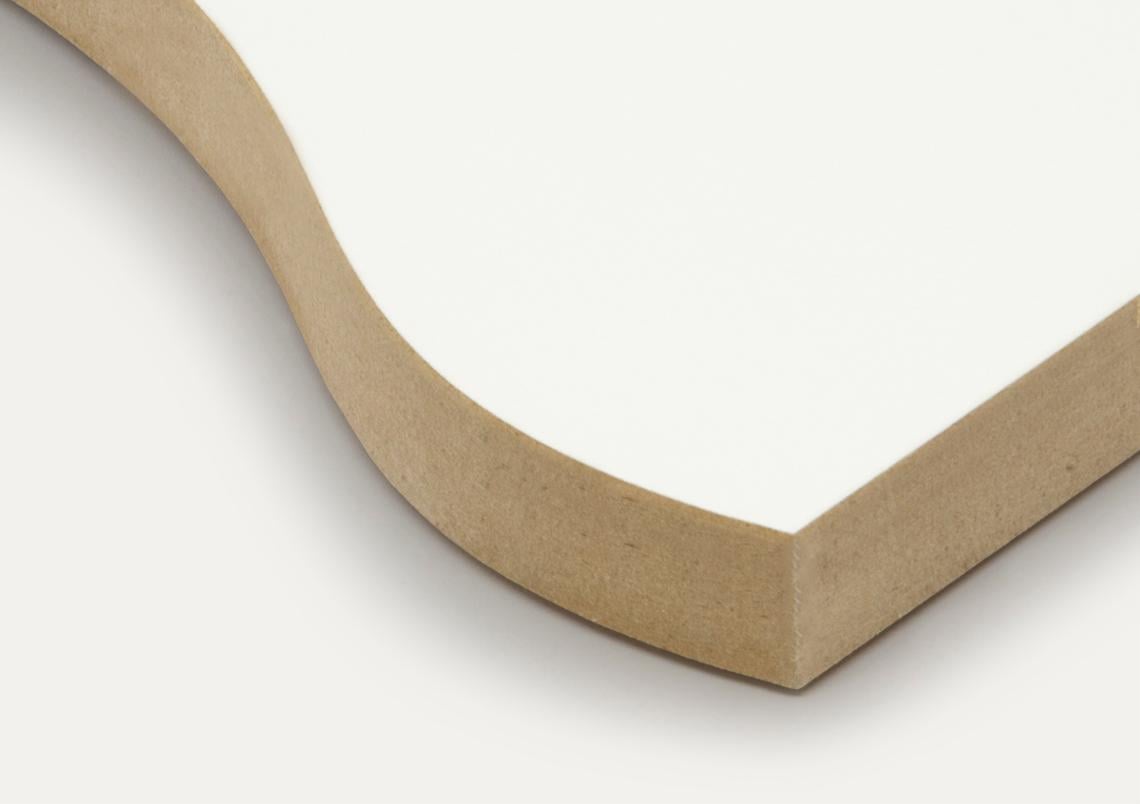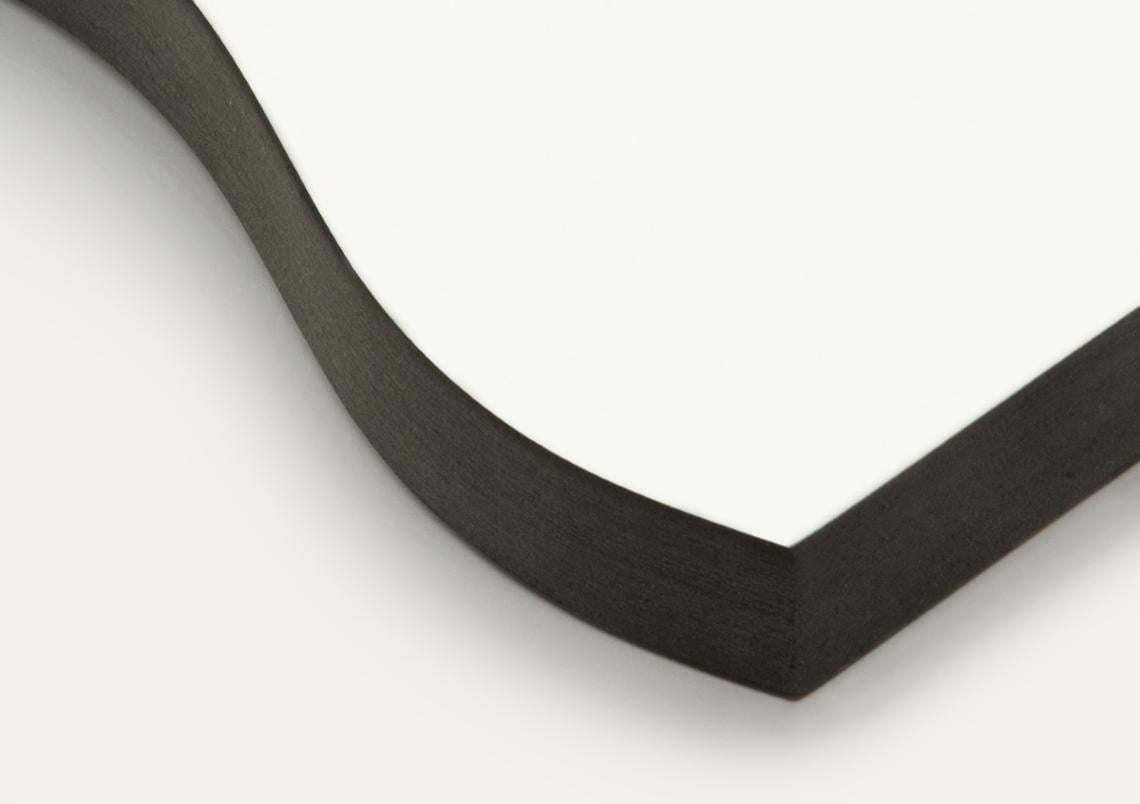 MDF in classic shades
MDF is available in three variations:
Black surface with natural edge, White surface with natural edge and White surface with black edge.
Wood is sustainable
The raw material that protects the environment
Many aspects speak for the use of wood as a material. In addition to its material properties such as good processing possibilities and stability, wood is also particularly sustainable and good for the climate. No other raw material can be produced as environmentally friendly as wood. This is because it binds carbon from the air during cultivation. With sustainable use, wood is virtually inexhaustible, since it can be recycled several times and thus remains in an eternally long material chain (cascade use). In addition, wood grows again and again. However, the commercialisation of wood as a raw material also entails risks. Tropical forests in particular are affected by this.
Therefore it is our duty to handle wood materials responsibly and sustainably. We at form.bar and especially our partner carpenters only use wood-based materials from FSC®-certified forestry for the production of your furniture. The FSC® is a charitable organisation that operates a system for the certification of sustainable forestry. It promotes ecologically adapted, socially beneficial and economically profitable forest management. It also ensures that the needs of the present generation can be met without compromising those of future generations.