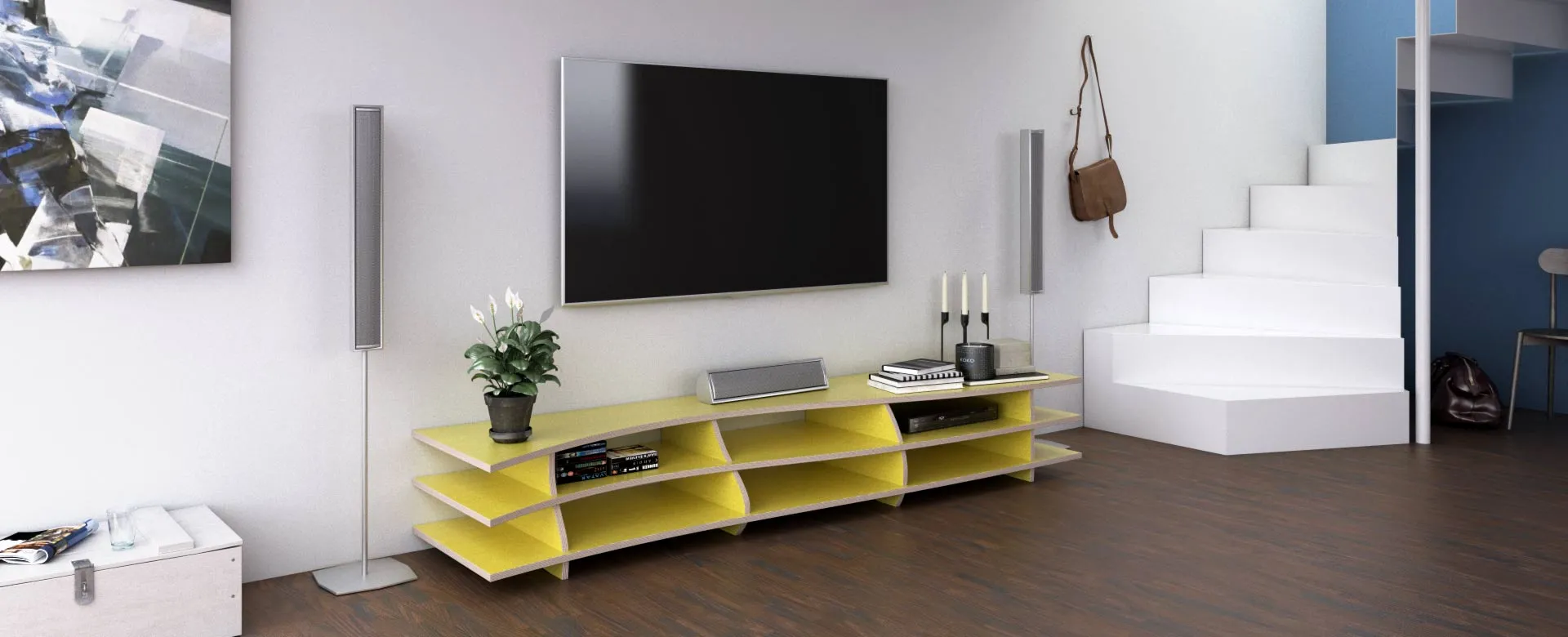 The dream of home cinema
this is how it becomes reality
If you have enough space at home, you can set up a cozy VIP home cinema as a film fan. Today, the technology is so advanced that even non-multi-millionaires can set up a hi-fi home cinema. For most cinema lovers, a real cinema serves as a model, as everything there is geared towards perfect movie enjoyment. However, why go to the cinema when you can share this pleasure at home with your friends or family?
The design innovation with momentum
When setting up your home theater, you should follow a few basic rules so that you get a nice result later. To help you with your home theater system, we'll give you valuable tips and useful living ideas for your new home cinema below. In addition to the topics of equipment and convenience, we will discuss which room is best suited for your new home cinema and how you can get an optimal picture and sound. In addition, we show you some fancy topseller furniture from our form.bar online store as inspiration.
What rooms are suitable for your home cinema
Proper planning pays off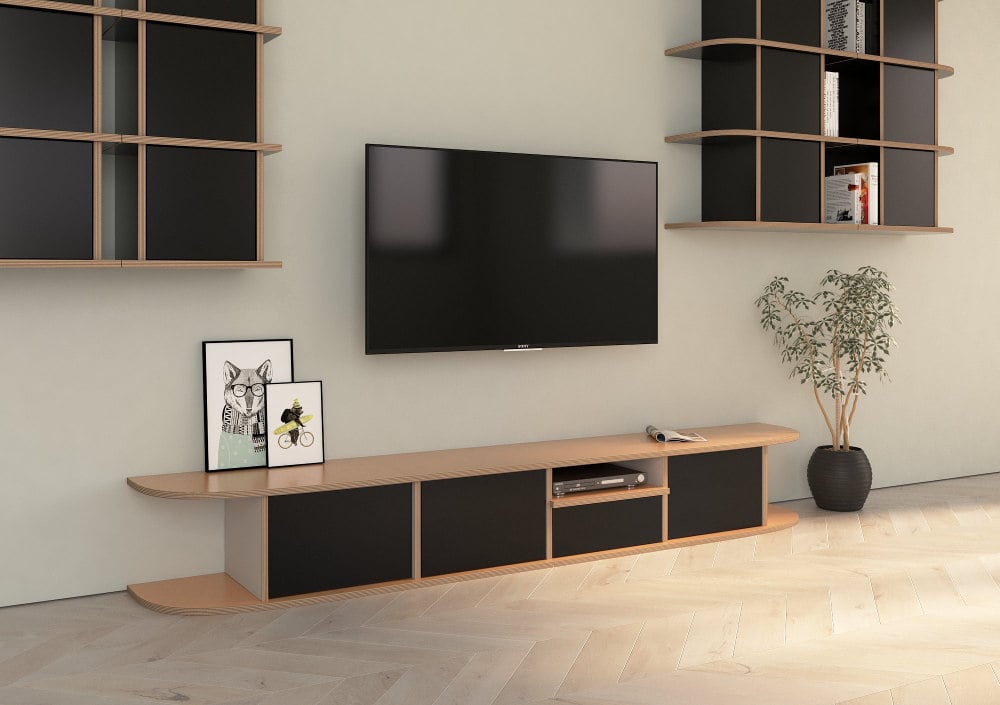 A separate room for your home theater
If you have your own room in your house, you have the optimal conditions. Make your home cinema as authentic as possible, since you don't have to take other pieces of furniture into consideration. Dark basement rooms, converted garages or even attics are ideal.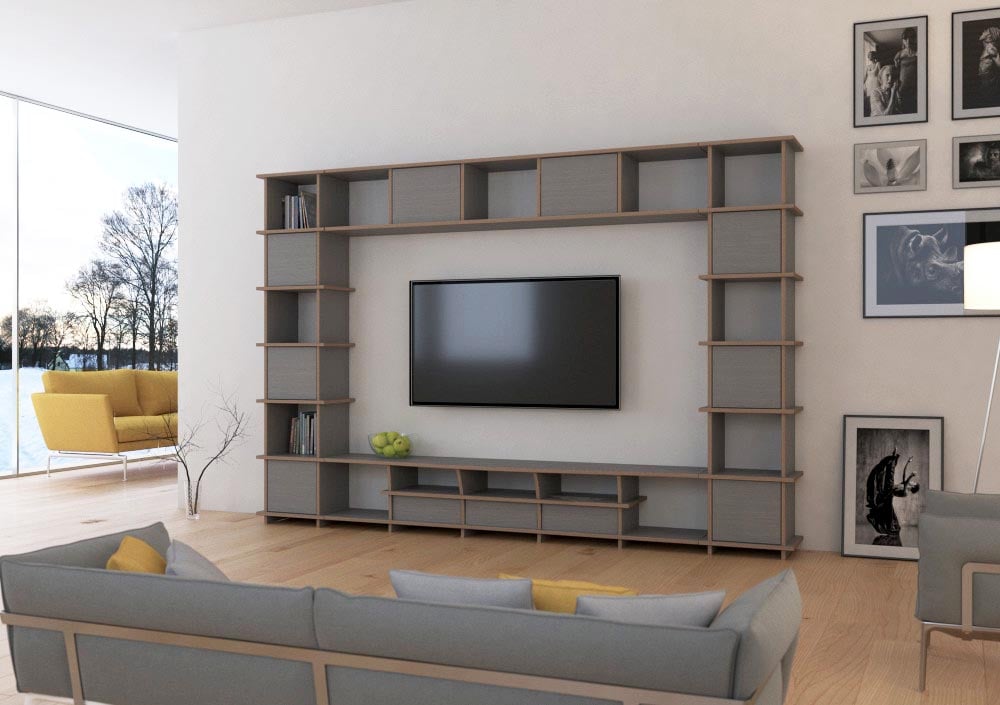 Heimkinosystem im Wohnzimmer
Since not everyone has a separate room that can be turned into a home cinema, the home cinema is usually located directly in the living room. Especially in the living room you should not only pay attention to the technical equipment, but also to a homely or cozy atmosphere. In addition to the large TV, there is also the possibility of a roll-up screen with home cinema projector, which can be retracted after the film. Regarding the seating furniture, you should choose multimedia furniture or home cinema chairs, because normal seating furniture is usually too low for a home cinema.
Home cinema in bedroom
If you only have a small apartment and there is little space in the living room for a HiFi home cinema or your TV is in the bedroom anyway, you can of course place your home cinema complete system in the bedroom. However, the bedroom should rather be a room where you come to rest. Therefore, technical devices are actually rather out of place. But if there is no other possibility and you can't do without a HiFi home cinema, the bedroom is an alternative. Depending on the space, you can arrange your home cinema system so that you have a perfect view of the TV or screen from your bed, or you can set up a home cinema corner with a sofa in the bedroom.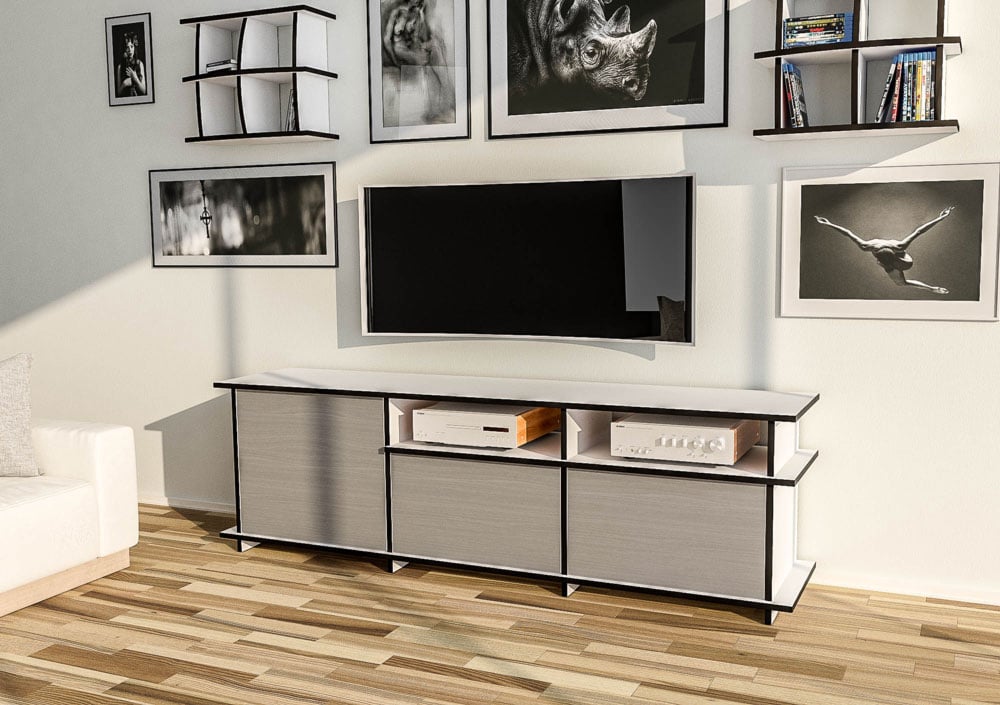 Home cinema system in the basement
Basement rooms are particularly suitable for home cinemas, as they can be darkened well or have few windows and are therefore already dark. Thus, you create a cozy cinema atmosphere. In addition, you have free rein in the basement for the placement of the home cinema set and the corresponding cabling, whereby the technology today also provides a home cinema system wirelessly. You can easily attach brackets to the wall or ceiling.
Home cinema in the attic
Another option is a home cinema in the attic. Attics are also usually rather dark and can be quickly converted into a home cinema. However, depending on the slope, you need to pay attention to how you place your TV and seating furniture so that you create a comfortable viewing angle. Therefore, it is important to carefully measure the room with a slope beforehand.
The right furniture for your home cinema system
Low lowboards or entire TV walls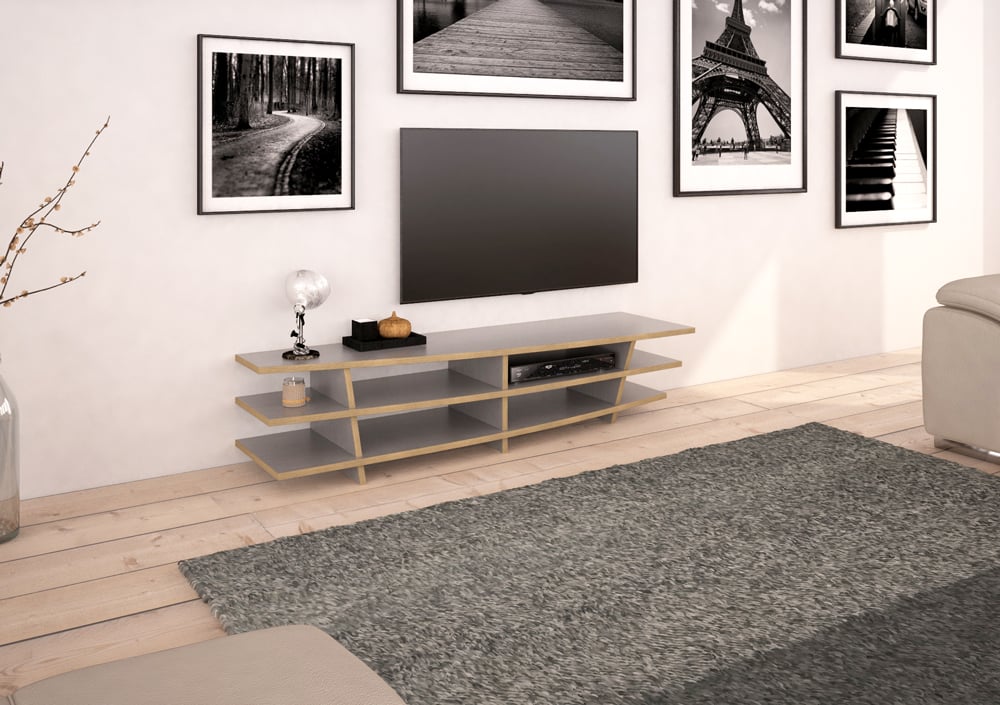 Equipping your home cinema with practical furniture as well as seating is of great importance for long movie nights. Shelves, TV furniture, lowboards or TV walls should match the rest of the interior and above all be functional and offer storage space. Sofa and home cinema armchairs should be comfortable and offer enough space for guests. Of course, you also have the option of adding benches to your home cinema. No matter what furniture you want, our online furniture configurator makes it possible! Simply enter the desired dimensions of the TV furniture and further configure according to form and color. If you need help, our designers will be happy to assist you.
Comfortable cinema armchairs for your home cinema
Cinema seats are usually very comfortable, but you can't put your feet up and have to be considerate of other people. So it can be even more comfortable! So choose seating furniture that is not only comfortable, but also offers enough space for you and your guests. Ideal are home theater chairs or multimedia chairs that allow you to sit at the best angle to the screen or TV. If you have enough space, you can arrange your armchairs in several rows of seats with different heights, so every guest has an optimal view and the room gets even more cinema atmosphere.
Comfortable sofa for your home cinema system
As an alternative to several armchairs, you can also choose a big home cinema sofa. So-called big sofas are ideal because they offer a lot of space and are also comfortable. However, when choosing a sofa, you should pay attention to the height, as most sofas are very low.
Seating for your home cinema
You also have the option of setting up a cozy seating area in your high-end home cinema. Whether you use armchairs, a large or several small sofas, comfortable beanbags or benches is up to you. The main thing is that you have a good view of the screen and can sit comfortably.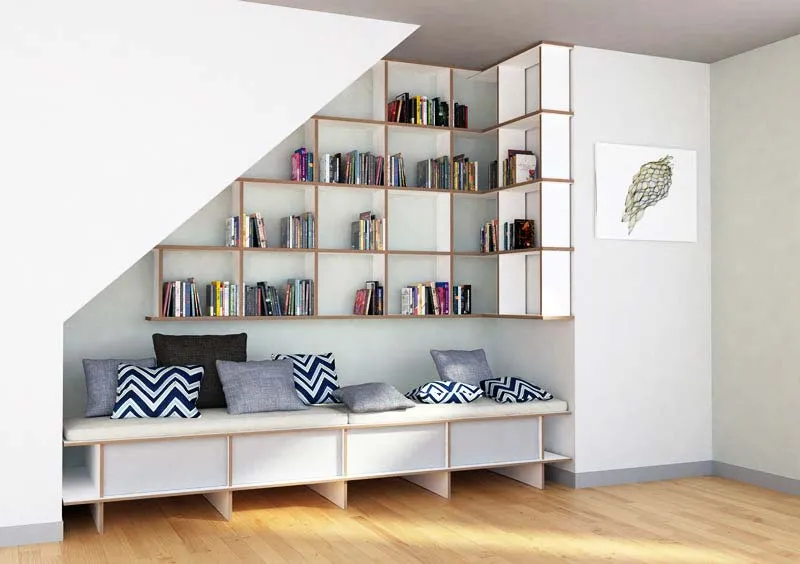 Seat cushion for your home cinema system
You can then embellish your home cinema with beautiful accessories such as matching cushions and fluffy blankets. You also have the option to build a sofa out of Euro pallets or a malleable shelf and cover this surface completely with seat cushions. This creates a special atmosphere and looks beautiful. Choose either cushions to match the furniture or set colorful accents.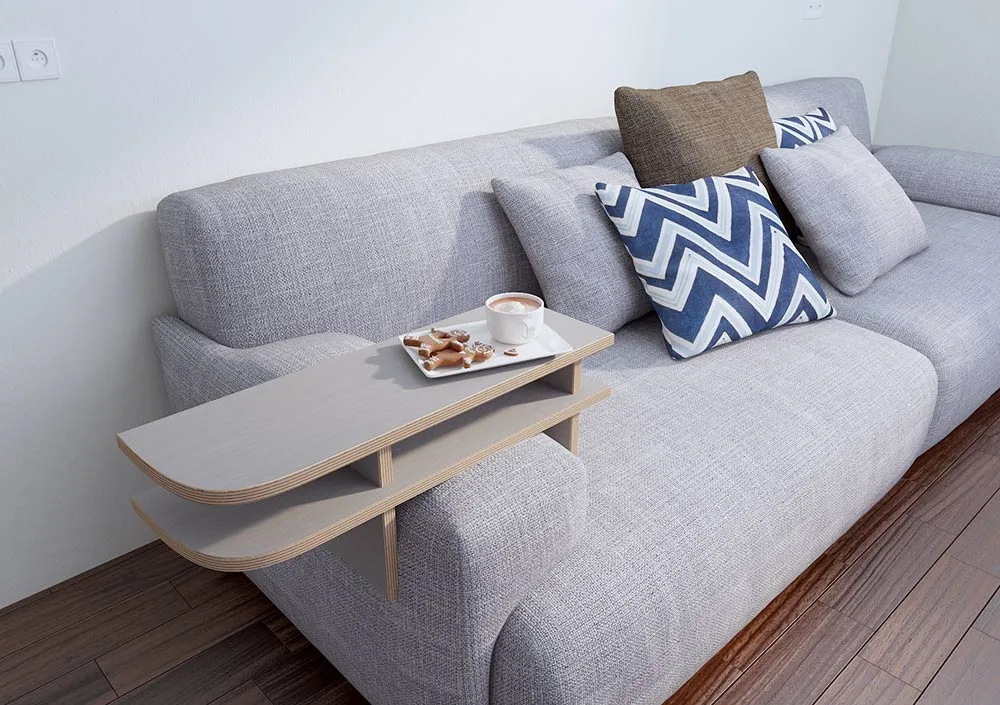 Snack holders for your home cinema system
Of course, snacks should not be missing from a cozy evening at the movies! Because even in a cinema, most seats have snack holders. You have the option of setting up small tables or stools that offer space for snacks or drinks. Alternatively, there are also snack holders that can be easily attached to the sofa or armchair.
We plan your home cinema with momentum for you
Get your home cinema designed with matching TV furniture by our professional designer team.
To the design service
Technical equipment for your home cinema system
form.bar furniture can be adapted to your entertainment system
Projector for your home cinema
Rooms with sloping ceilings can be used in many ways. If a flat-screen TV is not big enough for you, home cinema projectors, also called home cinema beamers, are the best choice. This is because a movie screening by means of a projector comes even closer to a real visit to the cinema. The advantage of a projector is that the image size on the wall or on the screen can be freely adjusted.
You should project the beamer on a shelf opposite the screen, all other components such as speakers or soundbar can be placed on a multimedia or TV rack.
The right screen for your home cinema system
Basically, the smaller the resolution of the projector, the smaller the screen for home cinema should be selected so that the individual pixels are not visible. Ultimately, however, it also depends on the room size and your personal preferences. Amateurs tend to use a large screen, which can lead to the so-called tennis ball effect. This means that with a large screen, you have to move your head back and forth to be able to see the entire screen.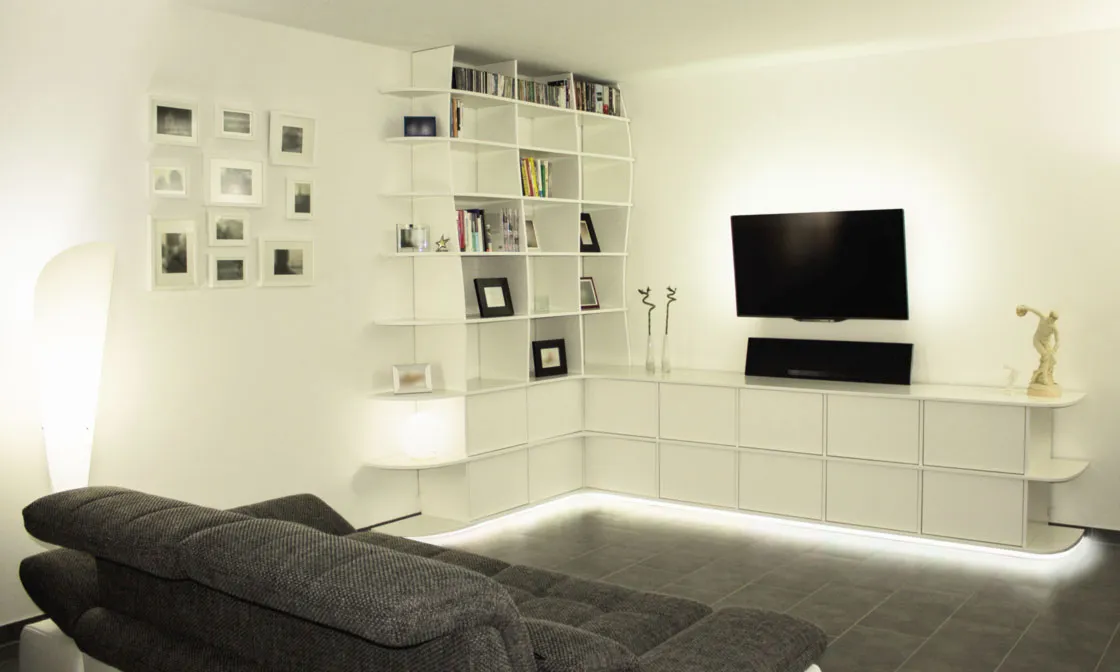 Atmosphere through lighting in your home cinema
You have a wide choice of lighting for your home cinema. Basically, however, you should avoid bright light in your home cinema. In addition to the ceiling light, there are also LED ceiling spots with which you can set beautiful accents in the room. There are also various wall lights that can create a beautiful atmosphere in the room.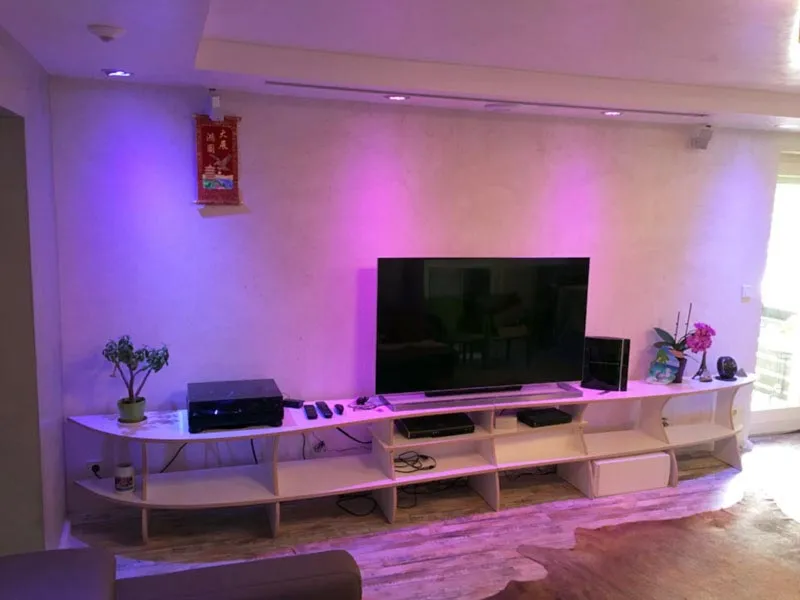 Ceiling lights for your home cinema
If you are looking for suitable ceiling lights for your home theater room, you should go for dimmable ceiling spots. They contribute a lot to the cinema atmosphere and you can easily adjust the desired brightness. Most of these ceiling lights also have a remote control, so you can control the lighting from the comfort of your cinema seat.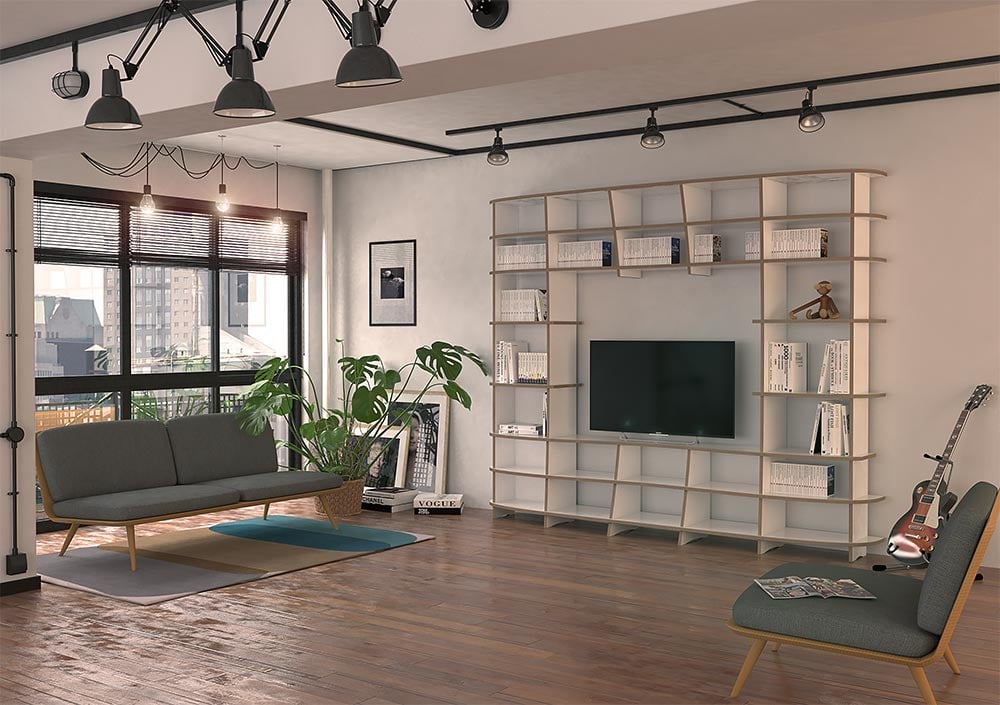 Spotlight for your home cinema system
Another way to add light to your home cinema is with beautiful floor lamps. You can either design them uniformly or create alternating color-coordinated lighting moods - this is not only enriching in the home cinema.
Dimming the home cinema
Nothing is more disturbing while watching TV than light reflections on bright ceilings, walls or light coming in through a gap in the blind. Therefore, if your room should not be in the dark basement, it is recommended to darken the area around the TV or screen. This can be easily done with black velvet curtains, blackout blinds or special wall paints. Because in a dark room, the atmosphere is immediately much cozier and reminiscent of a real cinema.
Control center for your home cinema system
The heart of your home theater system is the AV receiver. It is the so-called control center of a home cinema. But only a correctly configured device can unfold its full potential. Its job is to receive image and sound signals and then play them back on the TV and home cinema speakers.
Alternatively, there are Blu-Ray home cinema systems that offer a Blu-Ray player as a set with further connection options for your TV or console.
Wiring your home cinema system
For the best picture quality, you should connect your TV or projector directly to your AV receiver using an HDMI cable. Game consoles should also be connected in this way to get the best possible quality out of your system. The receiver then decodes the signal and passes it on to the boxes or your TV or projector.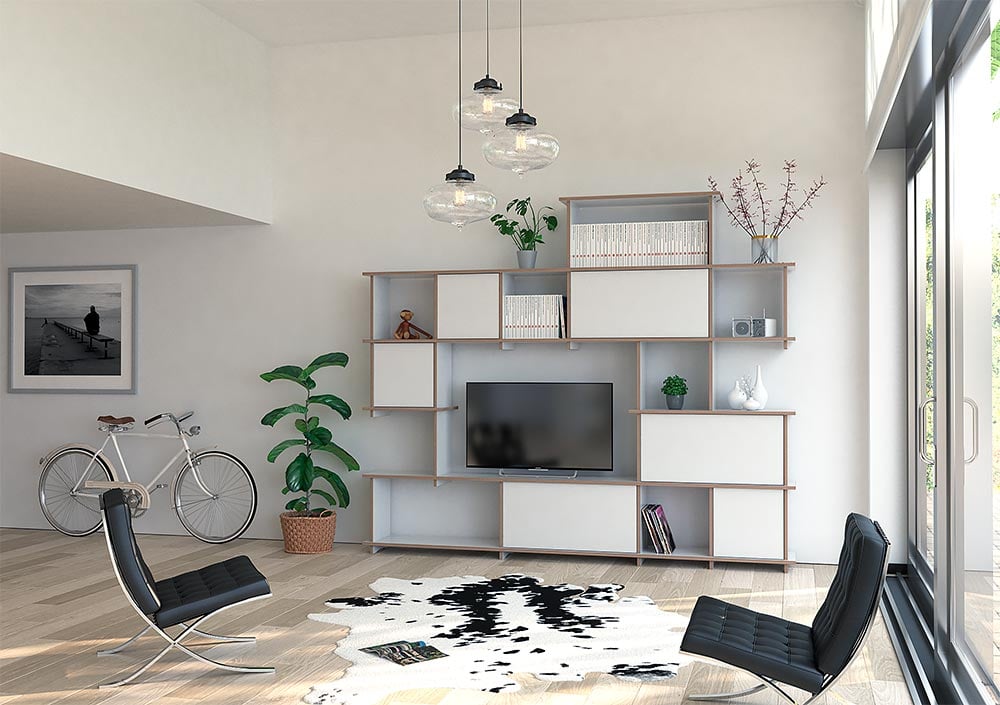 Music system for your home cinema
For the ideal music enjoyment, you have the choice of a surround sound system, which provides a great sound in the room. However, the installation is a bit more complex than with a soundbar or a simple stereo system due to the many home cinema speakers.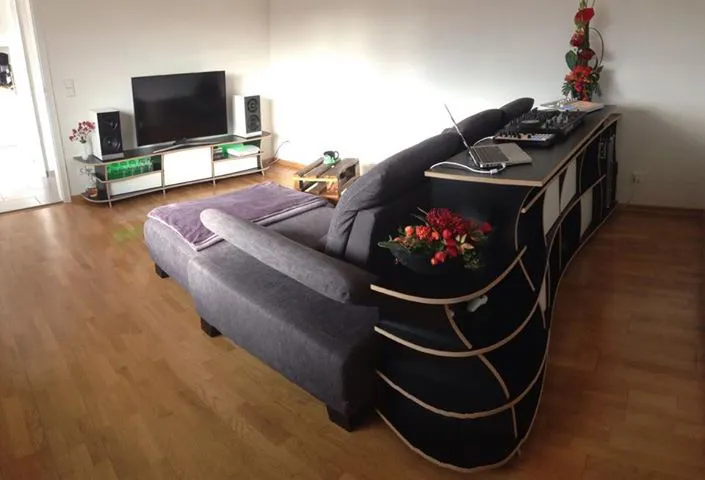 Loudspeaker boxes for your home cinema
In your home theater room, you should go for a high-quality home theater system. Unlike a conventional hi-fi system, a home cinema sound system usually consists of up to seven speakers and a subwoofer, which have to be placed in the room according to a certain pattern. This gives you a great sound and makes you feel like you're in a real cinema.
Subwoofer for your home cinema
If you want to sit back comfortably in your armchair and enjoy your music to the fullest, then you should attach great importance to the right speakers with a matching home cinema subwoofer. Because these convince with a balanced and natural sound. However, if the speakers are very small, an additional subwoofer home cinema for the right bass.
Decoration in your home cinema system
Design and furnish TV furniture yourself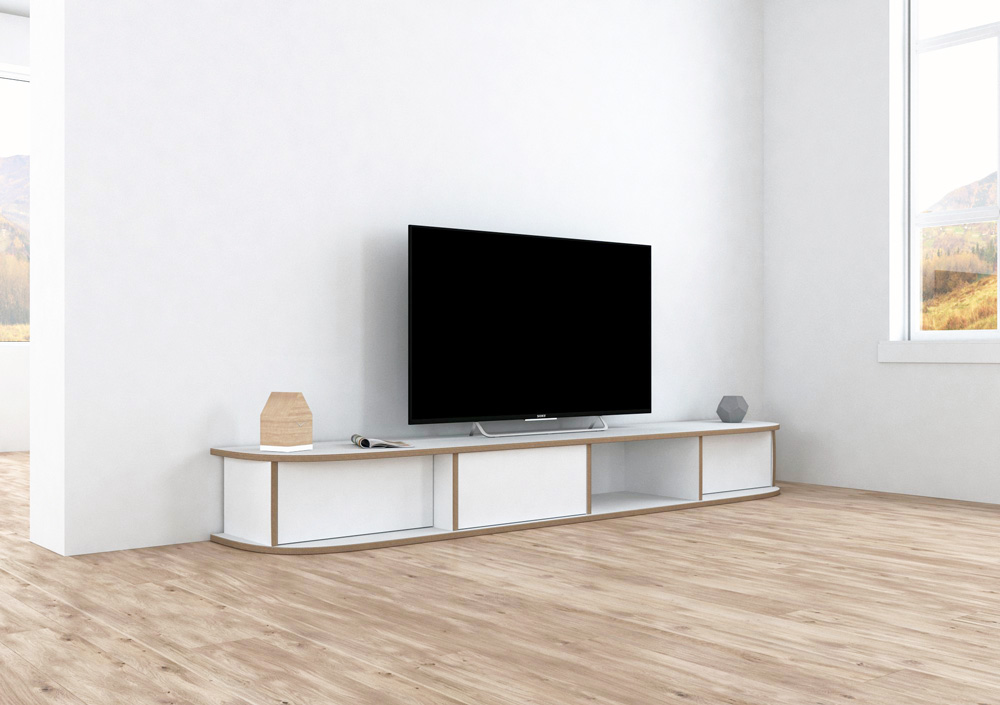 Film reels for your home cinema
Who does not like murals or movie posters, can also hang film reels on the wall. These are also available as wall tattoos or you can also convert an old film reel into a lamp.
Movie posters for your home cinema
Of course, the right decoration for your home cinema at home should not be missing. One way to decorate your walls are matching murals or posters of movie legends. This will create an atmosphere in your home like in a real cinema.
Light tubes for your home cinema system
Since it should be dark in the home cinema room most of the time, a nice light chain or a light tube is recommended as a light source. This can also be ideally mounted under the home cinema couch. This creates a nice atmosphere and it is not too dark in the room.
Popcorn machine for your home cinema
A special highlight for your home cinema is a real popcorn machine. This provides the right cinema atmosphere and makes your home cinema something special!
Cardboard figures for your home theater system
You can also place small Oscar statues or even life-size stand-up figures of your favorite heroes in your home cinema. This way, as a fan, you'll always have your best actors with you!
More tips for your home cinema
Optimal distance to the screen
The optimal seating distance depends primarily on the spatial conditions and your personal preferences. Generally, the rule of thumb is 2-3 times the distance between the seating position and the display. With high-resolution 4K TVs, you can sit closer to the display. A closer sitting position is often necessary especially for using game consoles.
Sensible positioning of the speakers/subwoofers
When it comes to speakers, you have the choice between different speaker systems in a 5.1 system, for example, you should first take care of the center speaker. This should be placed as close as possible to the TV screen. Ideally, it should be at the same height as your ears. It is mainly responsible for the sound output of conversations in feature films. Positioning the center speaker above the TV, for example, is not advisable, as this makes the sound source seem unnatural when people are talking in the movie. Next, you should place your front speakers to the left and right of the screen or monitor and align them appropriately. It's just important that the speakers are about the same distance from the center of the screen and from where you're sitting. The rear speakers should also be placed at the same distance, about 60 cm above your listening position. Speaker stands or special wall mounts are best suited here. In a 7.1 system, two additional speakers are added above the rear speakers.
Install screen as wall system
A screen that is recessed into the ceiling is not only modern, but also space-saving. So it's the perfect combination of a big picture and invisible installation.
Insulate walls
Basically, when planning your home cinema, you should make sure that your multiroom is not located directly next to the bedroom, so that other family members could be disturbed. It is better to place the home cinema in the basement, garage or attic, so that the volume does not disturb anyone. Otherwise, it is advantageous to insulate the walls of your home cinema, so that you can walls of your home theater, because you will get better acoustics at the same time. This works best with special sound-absorbing foam, for example.
Various TV furniture categories at a glance
Choose your favorite category