Designer-Sideboards made to measure
Furniture should adapt to you...not vice versa
Solutions for every room situation
Individual sideboards are form.bar
Find the perfect sideboard for every room situation
With our award-winning online furniture configurator we offer you a freely formable sideboard system, with which you can plan your furniture exactly according to your ideas.
Choose your individual design for your new sideboard and choose between 24 different materials and colours..
Now form your highboard the way you like it best. Without compromise! Whether straight or curved, as a corner or niche sideboard, or even as a room divider. BWith us everything is possible!
Last but not least, you can order your sideboard online from the comfort of your own home! So you don't have any additional travel costs or stress while shopping!
Give your life plan a form
Do you already have an idea how your unique sideboard should look like? Then test our furniture configurator now and create your own unique storage solution for your home!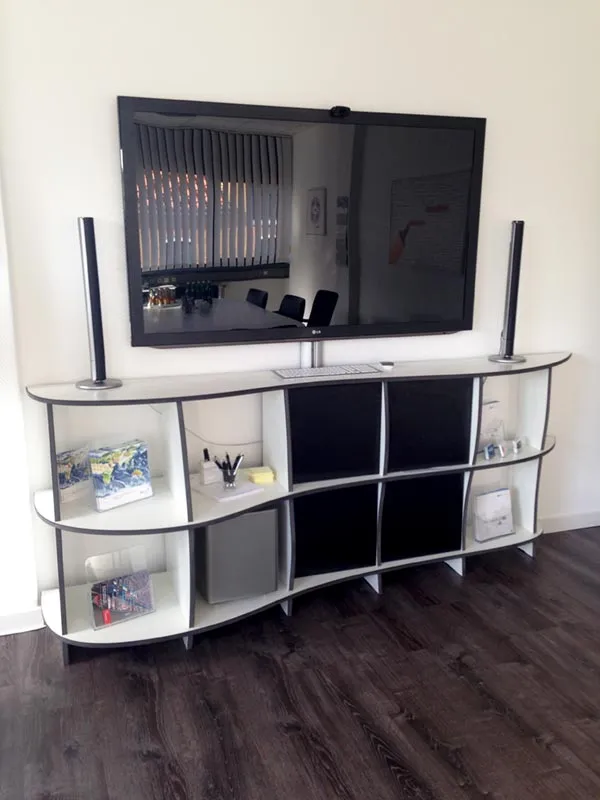 Why a sideboard design from form.bar?
Our sideboards are based on you, not the other way around
We want you to be able to furnish your home exactly the way you have always wanted it. To make this possible, we offer you freely formable sideboards made of wood in top quality. You decide what you like and we implement it for you. Very simple, functional and individual! Therefore you get with your lowboard or highboard a quality product, which is not only an eyecatcher for your living room, but has also been processed with the greatest care.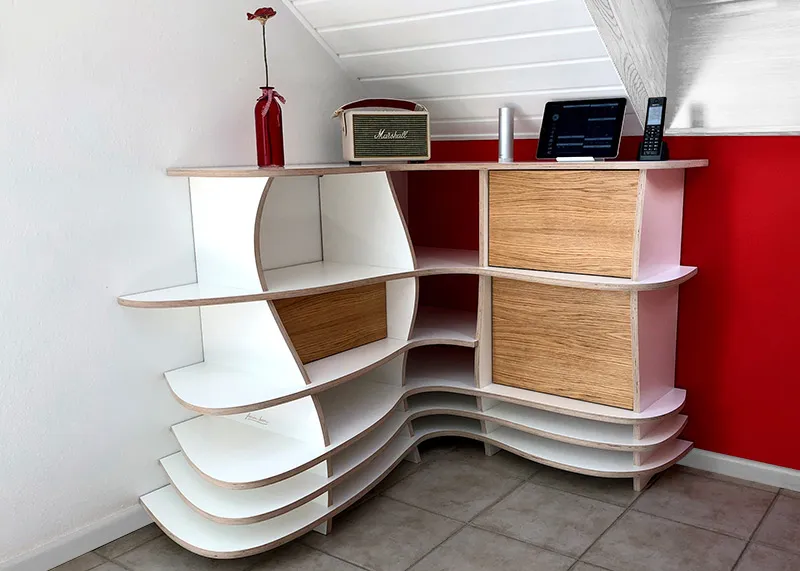 Always perfectly fitting sideboards
Deform your sideboard to fit
There is no room too small, only unsuitable furniture! With our wooden sideboards you not only have more space and storage possibilities for your living accessories, favourite films, books or documents in the smallest living room, but also a visual furnishing element with style. You can use your sideboard both as an unobtrusive furnishing element with a practical use, but also make it a deliberately placed highlight in your living room!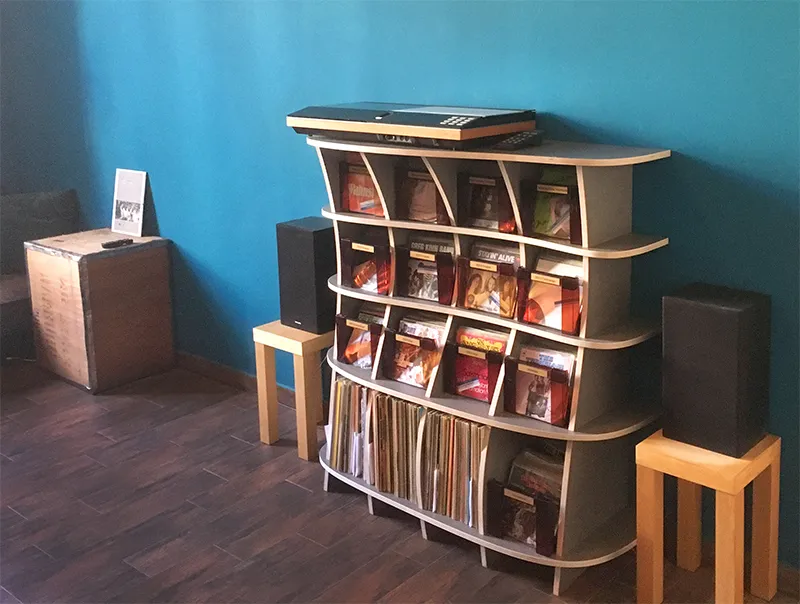 Unique sideboards
The 3D configurator of the sideboard dreams makes true
Whether it should be a freestanding sideboard, a commode with doors (or with drawers or drawers on request), low, floor-level lowboards, or even highboards you decide according to your personal preferences and your spatial requirements. Either consciously choose a contrast or integrate your new sideboard harmoniously into your existing furniture - you will certainly enjoy your new piece of furniture!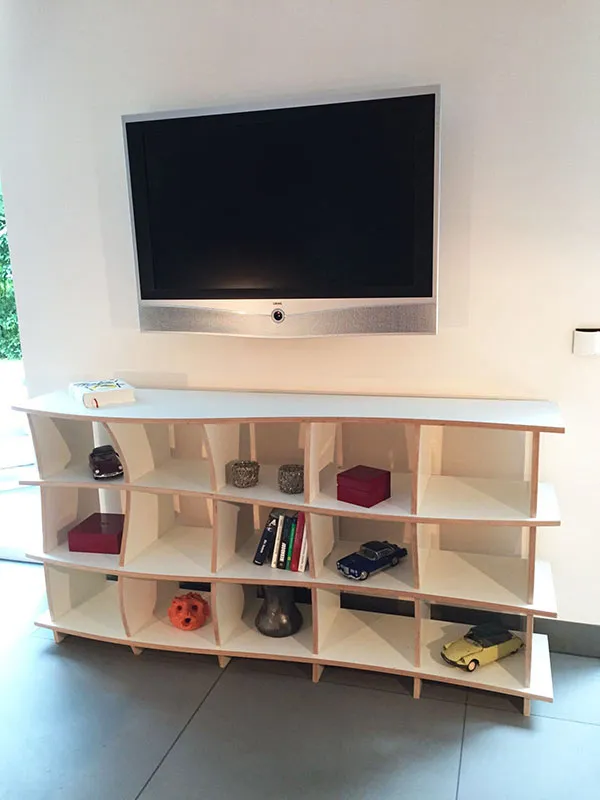 Sideboard or Commode?
What is actually the difference between a sideboard and a commode?
Sideboard or commode: For many people there may be no difference. Sideboards are very similar to chests of drawers and are therefore often used synonymously. However, there is a difference between the two pieces of furniture.
Basically, a commode or sideboard a similar, box-like shape and at the same time offer a lot of storage space for your things. A sideboard is, so to speak, a further development of the commode. Sideboards are available in two versions, as lowboards or highboards.
A commode is usually equipped with drawers or doors and, unlike a sideboard, has no open shelves. It is also usually higher and narrower than the sideboard, which tends to be wider.
Production and materials of your designer sideboard
In the production of your sideboard, the regional carpenter combines state-of-the-art technique and traditional craftsmanship. He manufactures your furniture exactly as you have designed and seen it as a 3D model.
As with all our products, we work material-efficiently, as we attach great importance to the responsible and sustainable use of resources. We consistently avoid harmful substances and only work with FSC®-certified partners, because nature is close to our hearts.
We also use different types of wood such as veneer oak or natural MDF. To make your decision easier, you are welcome to order two of your selected wood samples to view at home free of charge.
Sideboard-Service
Delivery & Assembly
Besides the free delivery directly to your door, the assembly of our furniture is made as easy as possible! With our simple plug-in system without metal connecting elements and with the help of the assemblyinstructions supplied, you can assemble the furniture in no time at all.
The delivery time for your individual shelf system is only 4-6 weeks. The assembly of your desired piece of furniture is also quick and easy. Due to our simple plug-in system, we completely dispense with metal connecting elements, so that you do not need any additional tools! With the help of the included assembly instructions, you can assemble your furniture in no time at all.
But you would rather leave the assembly of your furniture to a professional? No problem! Our nationwide partners are of course also happy to offer you an inexpensive assembly service!
DDo you have any questions about the assembly service or need help planning your wooden bench? In our FAQ area we have answered the most frequently asked questions and put them together for you to read. If you still have questions, contact us and convince yourself of our friendly service! Discover our extraordinary highboards now!