Designer cabinets made to measure
Furniture should adapt to you...not vice versa
Solutions for every room situation
Curved cabinets to measure
Design your dream wardrobe yourself
The wardrobe is one of the most important main pieces of furniture in households worldwide. They keep things tidy and provide valuable storage space for clothes, crockery or other everyday household items. With the award-winning 3D configurator from form.bar, you are able to configure your own personal designer cabinet. Because we follow the approach that furniture should adapt to us and not vice versa. It is not for nothing that we have been voted Germany's Best Online Shop for made-to-measure furniture twice in a row. Because we offer you various design options in the free-form configurator to make your dream cupboard come true. In addition to the classic configuration options such as dimensions, colour and material, you can also change the shape, the compartment sizes or doors, flaps or drawers. At form.bar you become the designer of your dream cabinet yourself.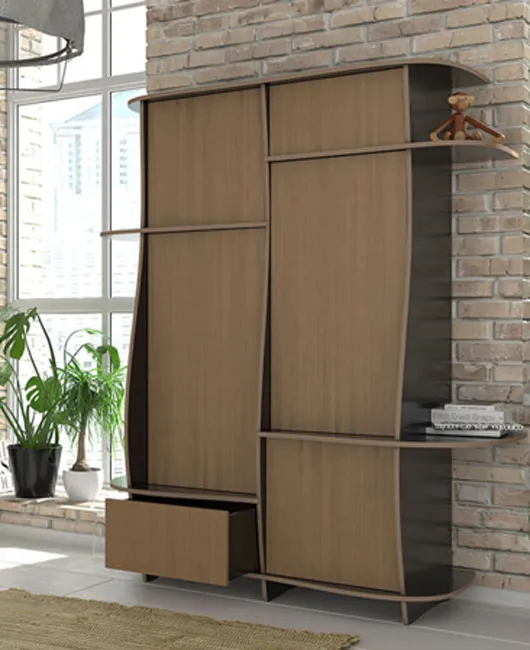 Cabinets that combine appearance and function
Plan with millimetre accuracy
First of all the dimensions of your furniture are important. Therefore, you should think about your needs and take measurements or objects in advance of your configuration, to fill the cabinet. So define the height, width and depth of the cabinet according to your own ideas. Whether 150 cm or 340 cm wide, whether 180 cm or 220 cm high or 40 cm or 60 cm deep - your design, your decision. The compartments of a cupboard are also very important. Your custom-made wardrobe should not only fit the place in your apartment, but also be tailored to you in terms of content. There are three important tools at your disposal for this purpose. Firstly, you can determine the number of vertical and horizontal boards and thereby determining the number and size of the compartments. Furthermore, you can move the shelves individually and thus create high and low compartments. And last but not least, you can also remove board segments to create large compartments. The last tool can also be used to adapt your furniture to a sloping roof or to configure it into a built-in cupboard for niches.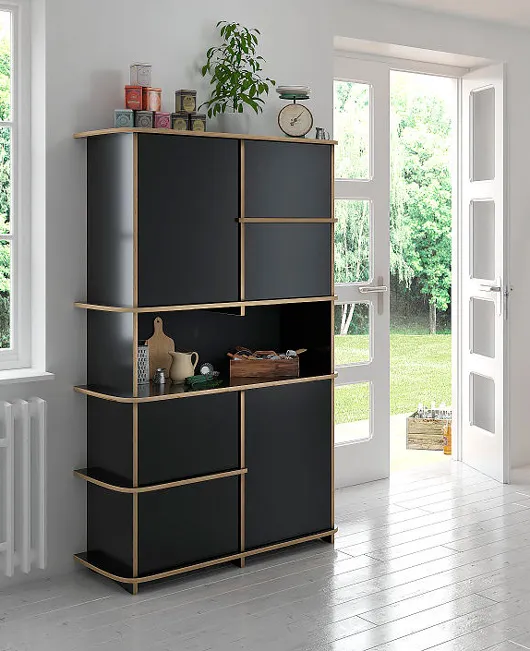 Built-in cabinet, Niche cabinet, Corner cabinet
Cupboards in all variations
The equipment and elements of your wardrobe system are in your hands. Determine exactly what the function should be for each compartment. Open cupboards, which tend towards the shelf, offer the advantage of placing beautiful things in this way, that you can see them every day and present them to guests. So you can call successful holidays or rare friends in your mind. A closed cupboard can also hide your personal chaos. Hide dirty shoes or unsorted files behind beautiful doors. Just as every room and every piece of furniture has a meaning, you can also assign a meaning to every compartment. makes double doors possible. The same applies to flaps. So that you can freely develop your individuality, the colour and material of the front panels can be chosen independently of the body.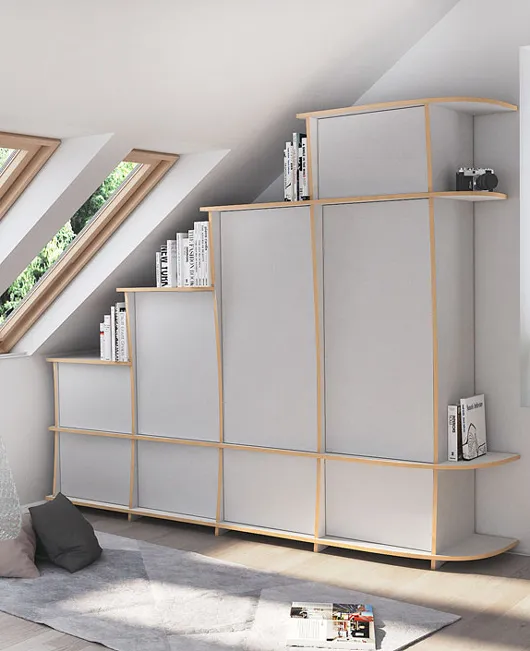 Your cabinet, your choice
Create the cabinet that meets your personal needs
There are many variations of cabinets. The spirits are divided between open and closed cabinets. What should your furniture be used for and which look appeals to you? A crucial question that you should clarify in advance of your configuration. wardrobes for example, are usually closed, as even folded clothes often look untidy. Open wardrobes in the bedroom even make for a restless sleep. Likewise, crockery cupboards are configured closed so that good crockery does not gather dust. Freestanding room dividers on the other hand, should be designed rather openly in order to radiate a special charm. Chests of drawers and filing cabinets are also often designed to be open, when important folders and documents must be quickly accessible and often used. In the case of a large and solid wall unit, a healthy mix of open and closed compartments is advantageous. A few doors at eye level, drawers at about 80cm height and wide flaps in the lowest row of compartments make your cupboard an all-purpose weapon.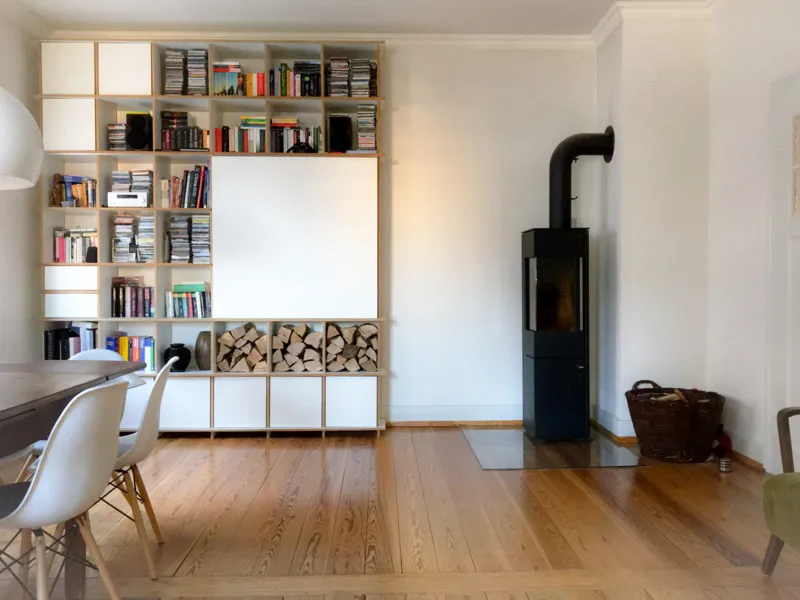 Durable cabinet systems
Cabinets for eternity
Colours and materials for your cabinet
Choose your favourite colour and wood from a variety of colours and woods in your configuration. Besides classic colours like white, black or grey, we also offer bright colours like red, yellow or mint. We also offer real wood veneers like oak, birch or walnut. You are welcome to have two free samples sent to you to convince yourself of the quality. All our materials are FSC®-certified and originate from sustainable cultivation. We basically carry two different types of wood in our assortment: birch veneer plywood or also called multiplex as well as the medium density fibreboard made of pressed softwood. Each one has its own advantages, which you can find out about in advance. An oiled edge is possible and makes the edge look much darker. Note it in the comment field of your order and we will take care of it.
Cabinets in carpenter quality
Our decentralized production is based on the craftsmanship of dozens of master carpenters, who are now located even beyond the borders of Germany. Therefore, we are able to offer individual, custom-made furniture of the highest quality, Made in Germany, Luxembourg, Suisse and Austria. This is what our partner network of over 70 carpentry companies stands for. Order your personal design and a joinery from your region will manufacture your unique furniture for you. The delivery is free of charge and the delivery time is about 4-6 weeks after receipt of payment. Usually our partner carpenters deliver by themselves, because the delivery ways are very short. You can also book a professional assembly service, which is carried out by the carpenters themselves. Our free design service can be just as helpful for you. We are at your disposal for special requests as well as for simple questions. We at form.bar offer you an all-round carefree package for individual made-to-measure furniture: We are your contact for advice, design process, production, delivery and assembly.