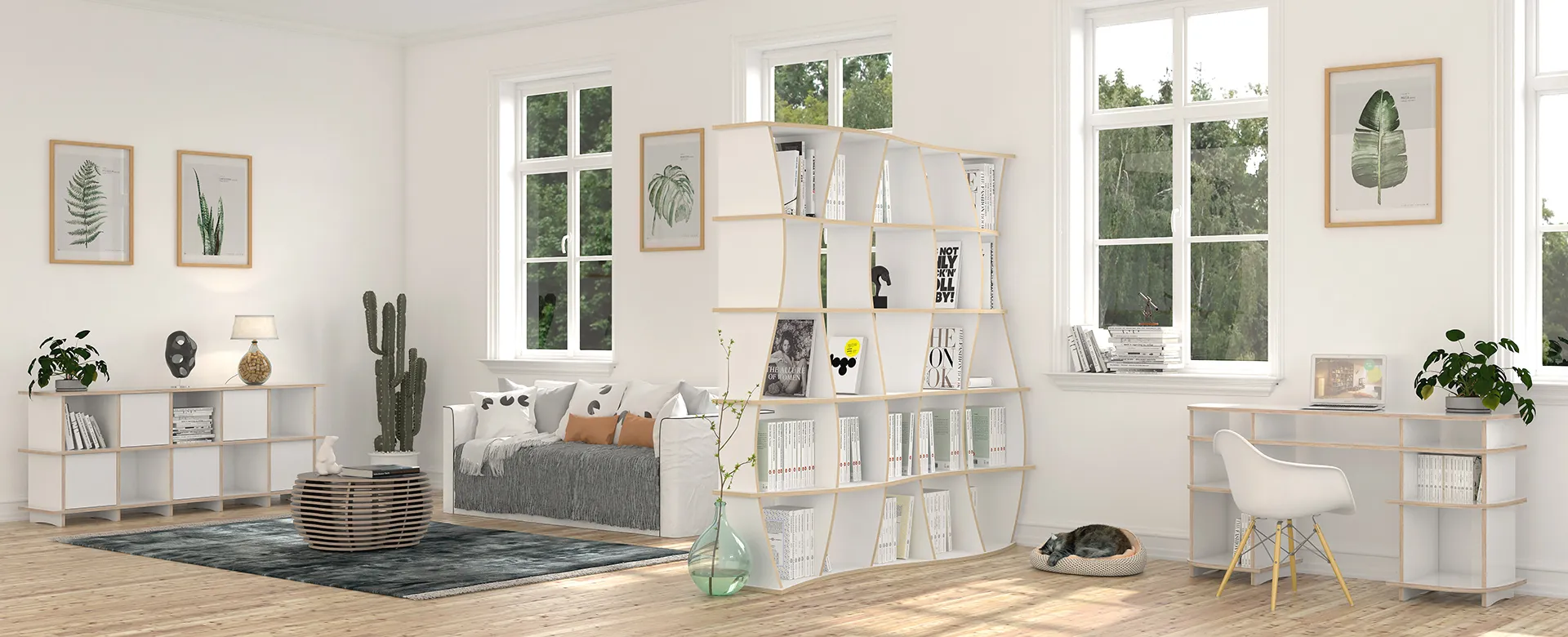 Living trends 2021
Last year was a long and exhausting year. It demanded a lot from us and presented us with new challenges. Unexpected aspects came to the foreground of our perception and personal living space gained special importance. These new challenges have influenced not only us, but also housing trends in 2021.
Suggestions from form.bar
Choose your favorite design and customize it
What is the focus in 2021?
This year, the focus is on optimizing space through clever furniture planning and color design. From an ever-growing importance of sustainable materials, to elegant elements, to the realization of individuality and uniqueness - below we take a look at what interior trends are in.
Colors: earthy, blue and neutral
Natural materials have been gaining relevance for many years. Wood, stone, but also glass and metal are replacing environmentally harmful plastic from the interiors. Increasingly, synthetic materials in upholstery and decor are being replaced by natural materials that are in harmony with nature. A big highlight this season are unpainted wood surfaces, stone structures, plants, ceramics and wicker furniture. In addition, decorative elements, prints and wallpapers integrate nature into our living space. Image motifs of animals, birds, leaves and flowers are increasingly appearing in modern interiors. Lively tropical subjects and intense urban jungle prints, became the ultimate design hits of last year, which at the same time remain this year.
Living in harmony with nature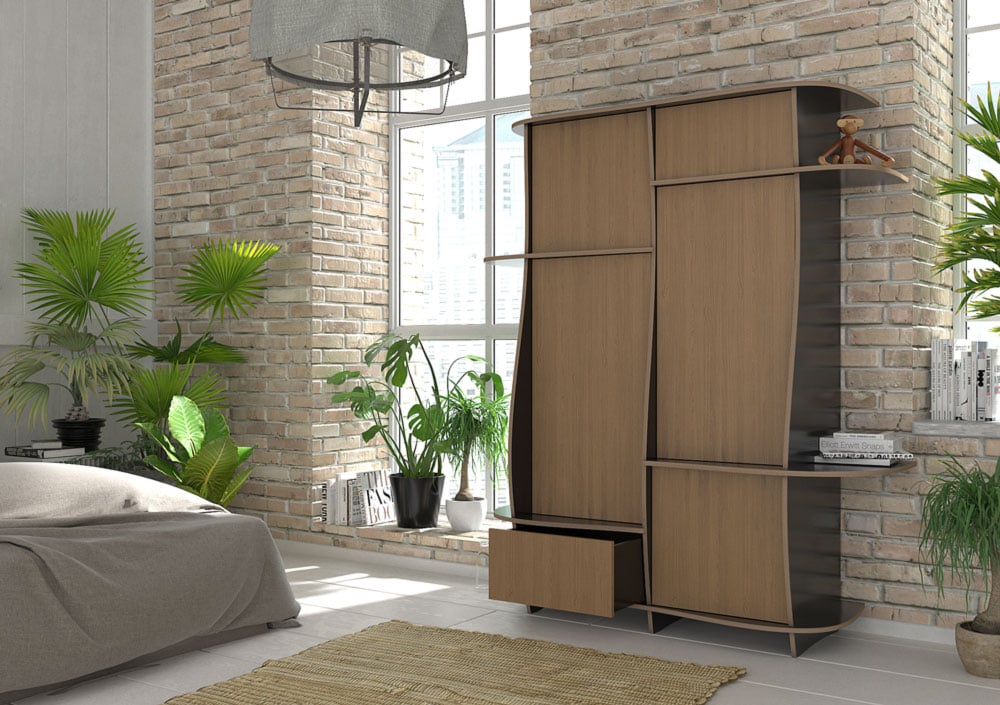 Life in big cities separates us from direct contact with natural elements. We need contact with the sky, earth, water and fresh air to fill up our energy tanks and reduce stress. Often we ask ourselves how we can increasingly integrate the elements of nature into our lives? Especially in times that force us to spend long stretches of our lives indoors, getting in touch with nature and integrating the natural into our homes has become essential. A simple option is to bring nature, or rather natural materials into our home, for example with the help of plants or decorative elements such as stone, wood, shells, containers with beach sand, wood or straw. Such decoration creates oases of relaxation and retreat.
If you have little space available, photos or murals with appropriate motifs will help you get closer to nature. That's why one of the trends is to enrich the interior with floral, botanical or animal motifs. Use natural fibers and natural materials with different textures and designs such as willow, rattan, hemp or jute to create punctual highlights. These materials can be wonderfully used for your furniture or for decorative accessories like rugs, baskets or lamps to create a zen place of tranquility. Use natural floor coverings such as wood, cork or bamboo floors. They look much warmer and cozier than the artificial versions.
Our design tip: Complete a cozy sitting area with a side table and a vase with fresh flowers. This warm corner, invites you to put on your slippers and switch off from the stressful everyday life. Stimulate the senses with natural aromas of nature such as wood, incense or flower essences. Sounds of rain, wind or beach are often used in spas to make the body feel relaxed and in tune with nature. You can use the same method at home! Last but not least, choose ecological materials for your bedding, towels, cleaning products and paints if possible. This will make you feel closer to nature and the environment will thank you.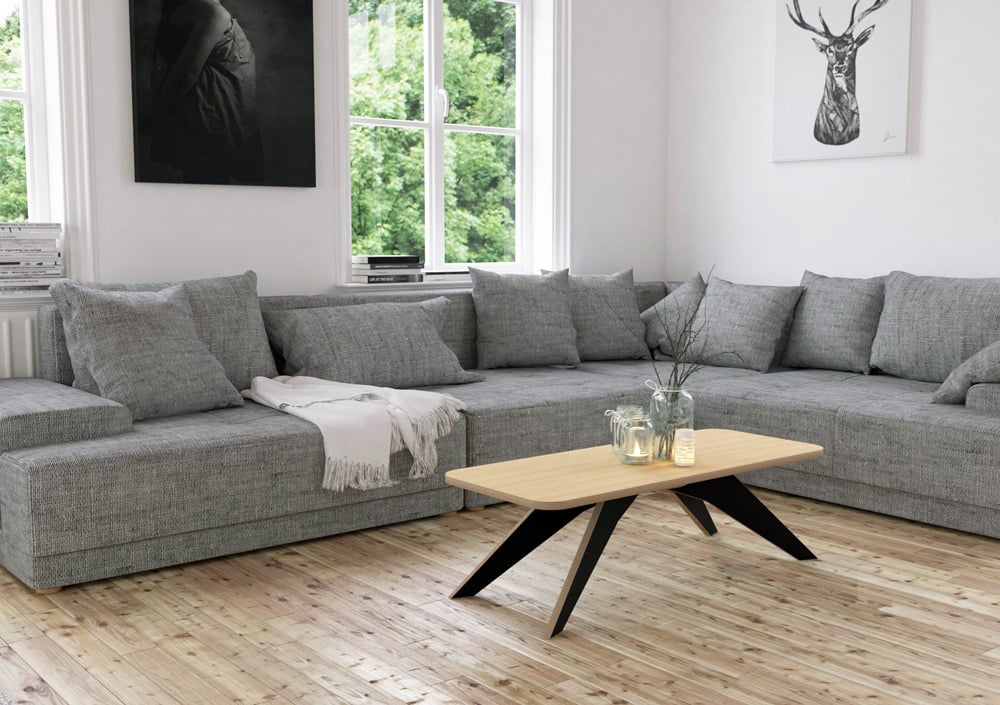 Cord
Especially in the autumn and winter months, the ribbed material corduroy, will again decorate the furniture covers. The typical grooved look can be perfectly combined with a vintage retro look. Corduroy is mainly made of polyester and cotton. On the market it is necessary to distinguish four types of corduroy: The best known of them is probably the genoa corduroy, which has about 25 to 40 stripes per 10 cm of fabric. The wide cord has about 10 to 25 stripes. Cable cord is somewhat coarser, with around 10 stripes, while fine or baby cord has more than 40 stripes per 10 cm of fabric.
Interior trends
Living rooms are among the most frequented spaces. As attendance to concerts, parties and events has changed, we spend most of our free time indoors. Moreover, for many, the living room has become a parallel home office. Combining and personalizing our home styles is now more important than ever. Therefore, the interior trends 2021 reflect the current conditions and the resulting demands on our environment.
Minimalism and quality
The tendency towards minimalism has been a trend for quite some time. The motto "less is more" is implemented by figuring out what stays and what can be removed. Organize your living space according to these priorities. You need to be consistent with this process and return to each room every few months and look at it with new eyes. You will always find that there is more to simplify, but that is the fun of it.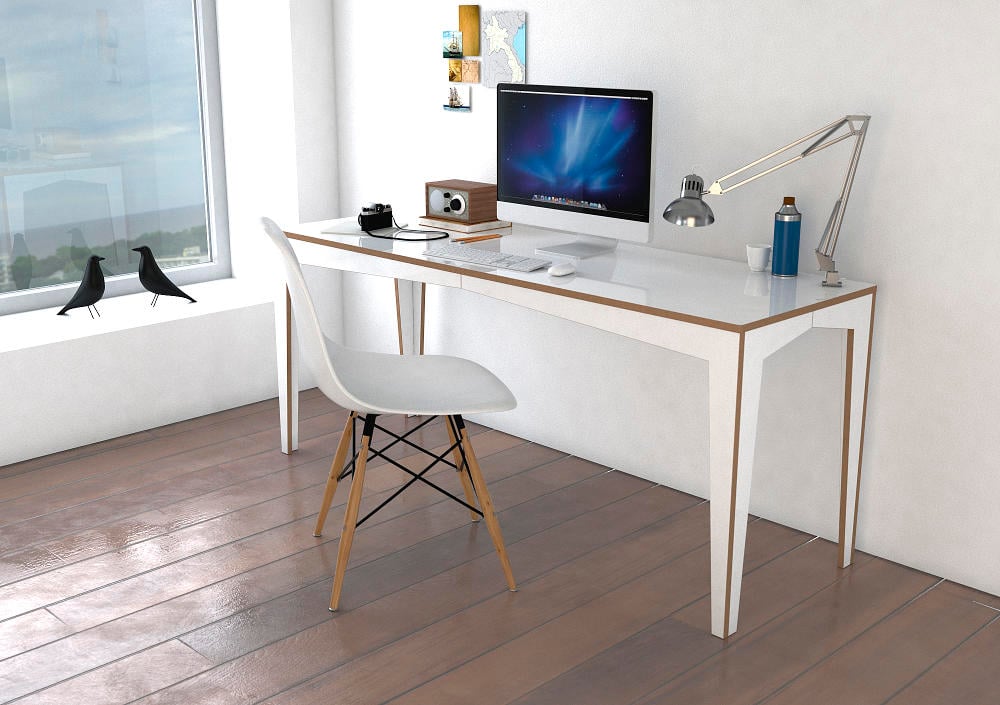 Give all objects an exclusive place to keep the storage areas in the room clean. For this reason, it pays to invest in quality over quantity and choose timeless classics in furniture and accessories. Avoid impulsive purchases and low-quality fashion items because they often bring only short-term joy and strain your wallet in the long run. Choose well-made pieces that are designed to last and withstand daily use.
Japandi and distant shores
Scandinavian and Japanese style are already quite minimalist, simple and functional. This trend is known as Japandi style. Here, the white color dominates the environment, while natural wood or natural and organic materials complement the design. The goal is to create free, open and bright spaces. The furniture design of pure lines combines the traditional with the modern, always focusing on the functional.
Far shores and vacation are things we always long for and, mostly every year, come far too short. The laid-back lifestyle of Hawaii has therefore been reinterpreted this year and invites us to dream. The Distant Shores trend uses classic floral patterns for a contemporary touch, offering tropical brightness, subtle mono tones and soft colors. Tropical leaves and florals can be used to create an extra vacation effect. Simple digital prints or images with complementary color palettes enhance any interior space and emulate the varied Hawaiian landscape.
Cottagecore: modern rustic living highlight
Especially after the events of the last year, the desire for nostalgia and comfort is growing. Incorporating elements of cottagecore in the interiors creates a modern rustic look. Cottagecore was something that started very simple, but now can be mixed with different styles and thus staged glamorously. Elegant vintage style barware, gold plated flatware and statement gold accessories keep the style and keep the budget in check.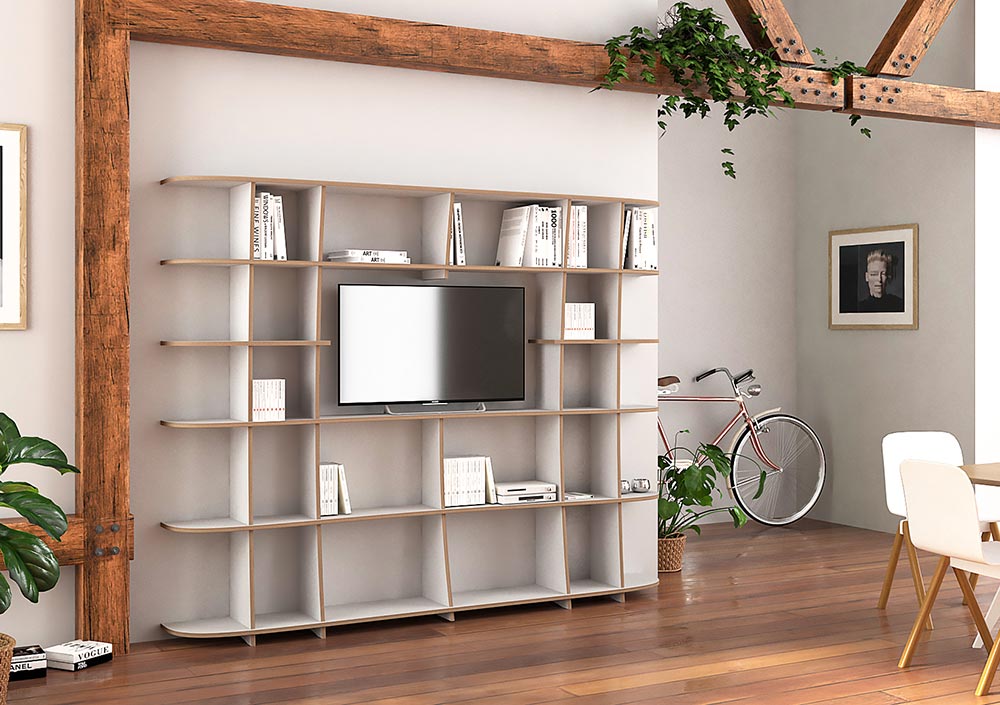 This look adds popular design highlights and appeals to anyone who wants to combine modern home comfort with character details. Cottagecore works ideally in living spaces that already have some interesting features, such as wooden beams, floorboards or paneled walls, but can also be recreated with a balanced ratio of old and new pieces that work together harmoniously. Reclaimed wood is the core material that holds this look together.
Arts and Crafts trend: arts and crafts as an eye-catcher.
The new Arts and Crafts trend is sometimes an extension of cottagecore, embracing the iconic 19th century movement that emerged from the Industrial Revolution. The movement aimed to reform the way things were made and reverse the harmful effects of machine production. The aspiration was to increase the value of handmade decorative pieces. The revival of Arts and Crafts is a trend that has been gaining prominence and momentum recently. Many people appreciate the value of handmade and decorative pieces included in this fashion. A look at Pinterest or Instagram shows endless inspirations that help to realize the Arts and Crafts trend in your own living space.
Vintage charm and art deco statements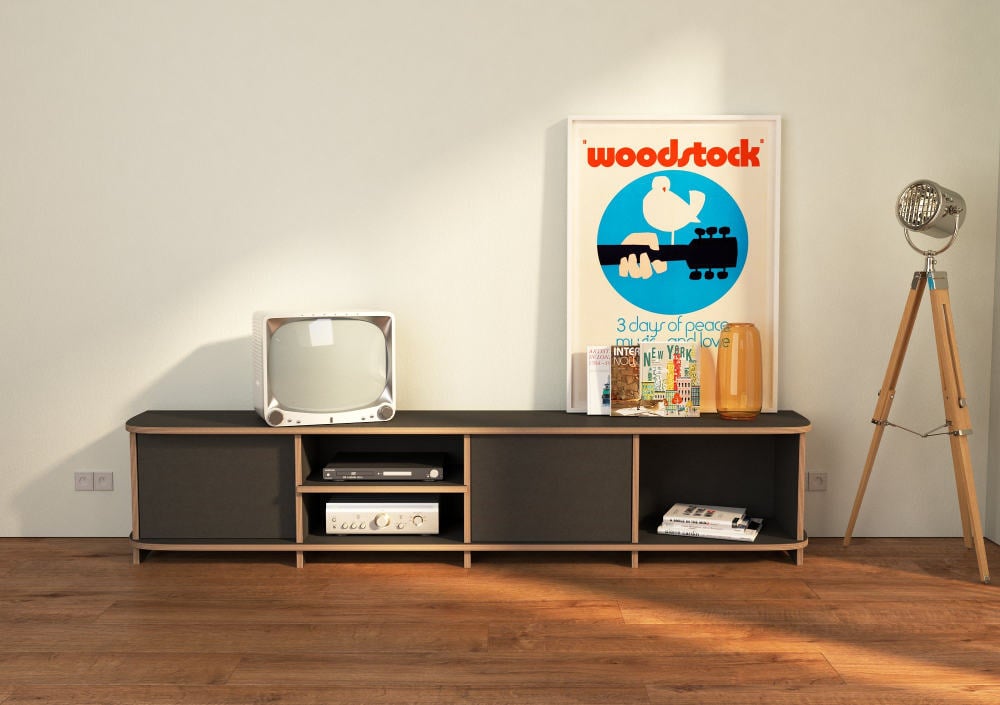 Like last year, vintage charm and art deco statements are still in. Antique and repurposed retro pieces have their place in a personalized vintage scheme. The secret is to transform the look instead of strictly reproducing it. This involves using bold colors, favorite pieces and a less-is-more approach for a vibrant, cohesive aesthetic. Use contrasting elements to highlight the impact and interplay of furniture. A vintage style is usually built up gradually. It's the kind of style that needs to be built up piece by piece to create a certain flair. So, over time, choose pieces that mean something to you. Add luxurious elements here and there, like fine fabrics and statement lighting, to create a modern touch.
Art Deco style living rooms, much like the vintage look, have been on the rise for years and the design is perfect for modern decor due to its sleek minimalism and purity of lines. It's a style that fits uncomplicatedly into living spaces with little architecture. Here it is necessary to play skillfully with old and new elements to give a room character. Combine materials, styles and time periods to create a multi-faceted living room that is unique and suits your personality. Sofas and armchairs become statement pieces when you swap standard neutral colors for trendy batik colors, big floral and bold patterns that add a vibrant touch to the room.
Global Influence Trend and Classical Traditionalism
Inspired by earthy hues and warm, natural textures, the Global Influence trend matches current home accessories in wood, fabric and rattan. The adventurous safari feel is inspired by wildlife and african plains. With warmer tones often favoring cooler grays these days, this is an important interior trend that can be easily translated into the living space. The goal is to capture the aesthetics of global styles through unique and creative perspectives. The influences of nature, vintage and the desire for a tropical vacation, reflect the current life circumstances we face and help us transform the interior space according to these needs. The Global Influence trend embraces calming color palettes and exotic patterns that create effective contrast.
Classic traditionalism is a timeless direction inspired by the 18th and 19th centuries, combining classic art, antiques and pieces with history. Classic traditionalism conjures up more harmony and order to any living space, with decor that works perfectly together. It also favors symmetry, which can be seen in upholstered furniture that includes ornate scrolls, courtly stripes and classic damask. This trend is in stark contrast to the modern, graphic geometries, which was often the focus last year.
Luxury touch and shabby chic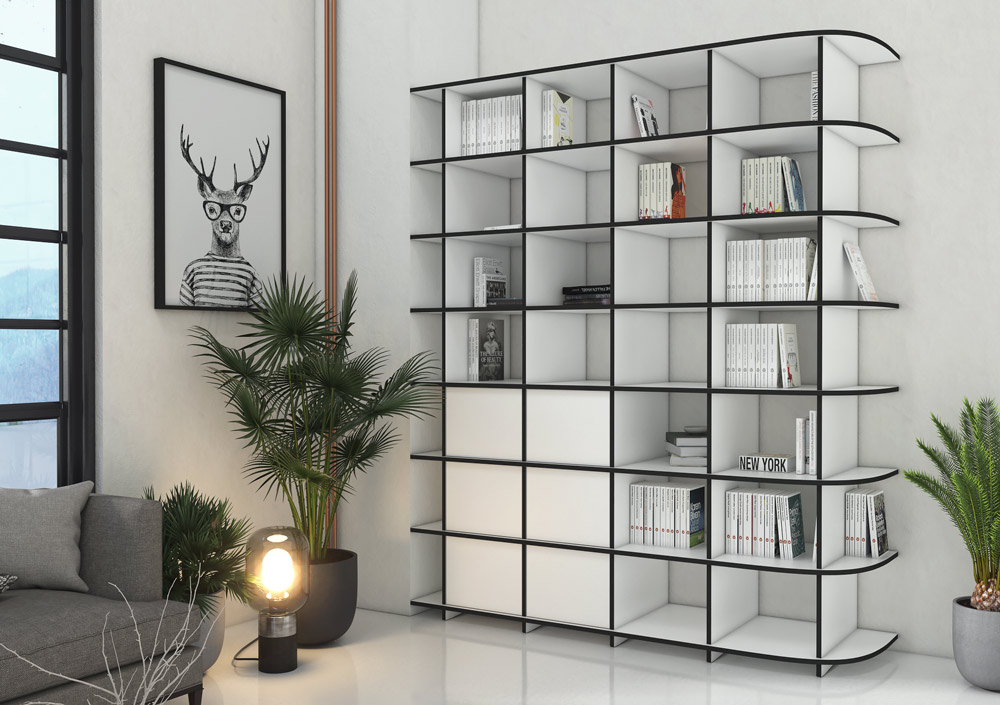 The definition of a modern style changes over time and a touch of luxury never hurts. Home trends in 2021 refer to elegant luxury with elements of Art Deco from the 1920s. Individual elements of the style are gaining a resurgence such as symmetrical room organization, gilded details, classy colors and lots of mirrors. The sophistication of the 20s fits well with the classics and contrasts perfectly with the minimalism of the scandinavian style. Again at the peak of popularity are expensive fabrics, marble, precious woods and metals. As for upholstery, velvet is one of the favorites. Many furniture designers have included velvet upholstery in their fillings this season, especially in the color of precious stones such as sapphire, citrine, emerald and amethyst. This new luxury touch is increasingly found in modified vintage furniture for a new chic.
Shabby chic and french Country Chic are modifications of the chic look, embodying faded elegance and a more rustic look. To recreate the feeling of contemporary opulence, mix this style with vintage market finds. Look for decorative accessories like chandeliers and mirrors that have not been perfectly restored, but have aged with character. Chipped paint, faded fabrics and blemishes add to the charm.
We plan your home according to the trends 2021
Get your dream home designed by our professional team of designers.
To the design service
Decorations and accessories
The fastest and easiest way to spice up our home can be done by adding decorations and accessories. Handmade and accessories in handmade look provide individuality. This year, coziness and comfort are especially important. We achieve these goals by cleverly using plants and natural light, but also strategically positioned wallpaper will transform a room in no time.
Urban Jungle
From retro 1970s-style hanging plants to beautiful blooms, there's sure to be a plant to suit any style and space. Houseplants briefly fell out of fashion in the 90s, but now it's hard to imagine interiors without them. Not only are they beautiful, bringing vibrancy and color to our homes, but they also freshen the air and filter out pollutants.
Urban Jungle style is the way to add some greenery to our surroundings. This style creates a harmonious transition between the outdoor and indoor world. An urban jungle is characterized by abundant use of botanical biodiversity. In this case, not only one or two flower pots in the corner will suffice - feel free to resort to a wider selection of plant pots and species, space permitting. With the Urban Jungle, the more the merrier. For smaller pots that sit on a windowsill or dresser, you can use traditional succulents and cacti.
However, Urban Jungle means not only living plants, but also prints, pictures or wallpapers with floral patterns or structures. Floral pattern wallpapers, for example, have long been popular in an urban jungle. Framed posters of exotic plants or natural materials enrich our Urban Jungle. The choice of materials obviously remains natural. Combined is gladly with wood, cork, rattan and fabric. Plastic, glass and metal are only minimally used here. These materials have an effect on the color palette. An urban jungle interior features wood colors, floor tones and terracotta. Usually, white is the preferred color for walls and ceilings, but to make the jungle look extra special, you can resort to an eye-catching dark green wall.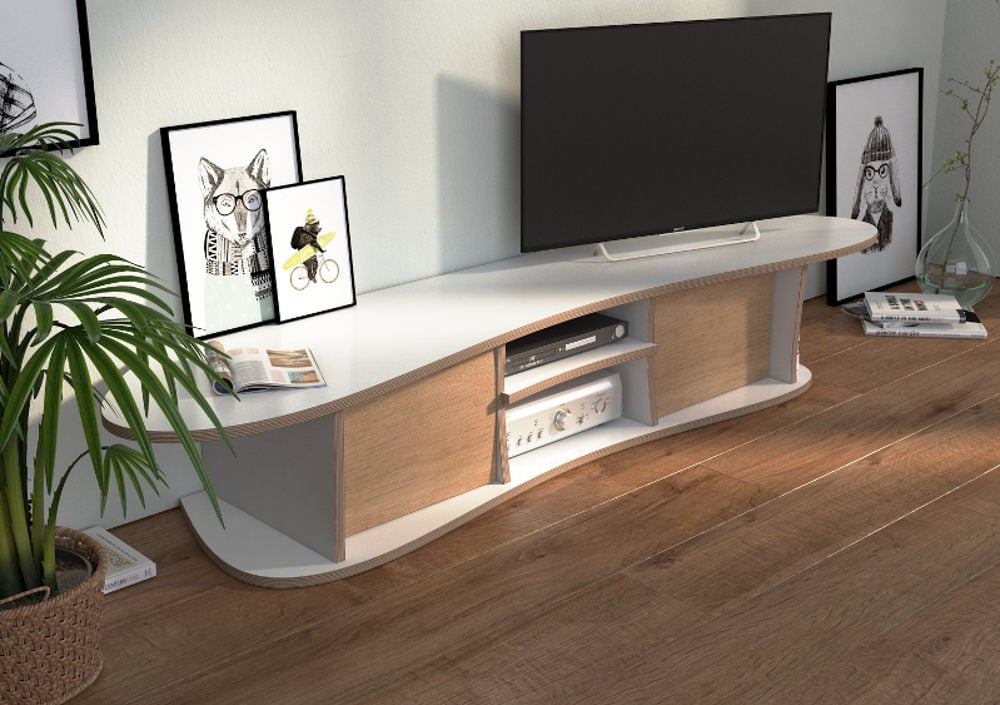 Natural light
In an effort to stay in touch with nature and establish a sustainable naturalness in our living spaces, lighting and especially natural light plays a crucial role. Numerous studies prove the necessity of natural light on our biorhythms and the related influence on our mental and physical health. At best, natural light floods all rooms. Here, lighter curtains help to optimize the flow of light. Good lighting is key to creating a cozy and spacious environment. Open windows to breathe fresh air and let light hit your skin. Ideally, all windows should have a good view. However, if there are shrubs blocking the light, they should be trimmed accordingly. Use lamps made of wicker and wood to create a cozy atmosphere. Pendant lamps made of colored glass will directly bring more color into the house.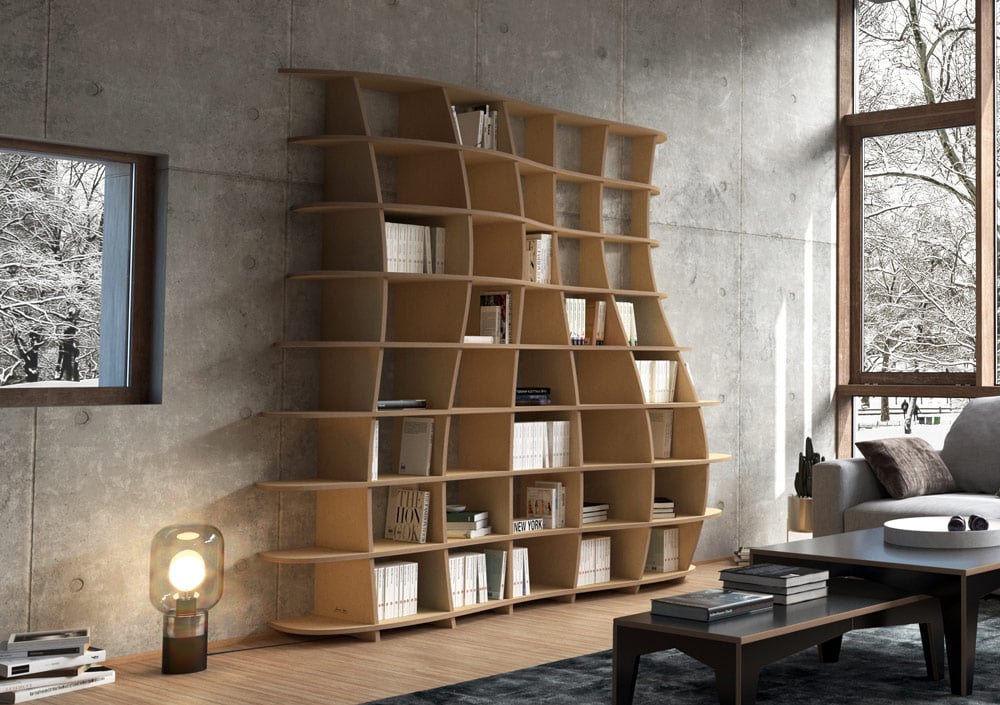 Textured walls with terrazzo wallpaper
Another trend in home design are textured walls. Also at the peak of popularity are various wall panels, especially made of precious wood. Their textured surface evokes closeness to nature and creates additional heat and sound insulation in the room. Creating textured wall effects with terrazzo patterns is experiencing a revival again! The texture of terrazzo wallpaper imitates the flooring, which mixes colored marble pieces with cement and that was very fashionable in the 1920s. Nowadays, the motif is used by designers and architects worldwide as inspiration for their creations. In numerous interior designs, this marble look is experimented with on the walls.
Individualize living space
We have now talked about some trends, but the most important home trend in 2021 is to personalize the space and customize the interior primarily for themselves. This individual approach to design focuses on everything that the residents care about. Their interests and tastes are taken into account. The interior is no longer limited to the framework of a style, but primarily follows the needs and preferences of users. In view of this course towards individualization, designer furniture that combines sustainable naturalness is becoming more and more popular. Our goal is to help you in the creation of individual pieces of furniture to customize and optimally fill your living space according to your needs.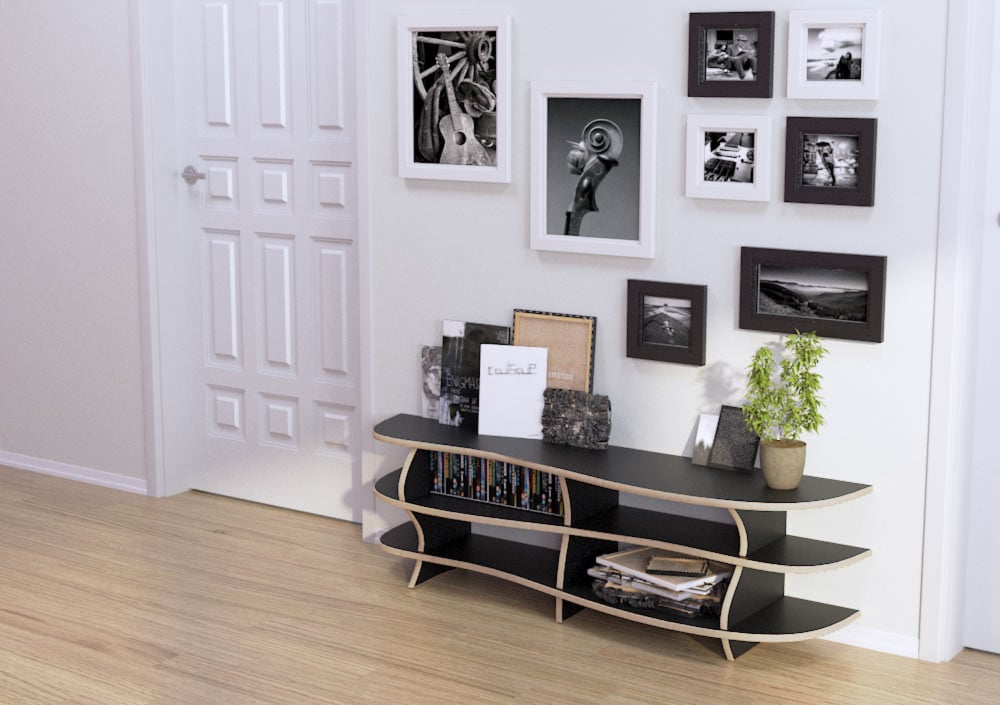 Even if you do not have the opportunity to buy unique designer furniture and decorative elements, the mass market is trying to make products that can be easily adapted to your needs, for example, by changing the position of lamps, shelves and modules. Individualizing the living space means, above all, that the interior should be a comfortable space for its inhabitants, even if the ideas of beauty contradict the current style trends. Recently, the most pronounced trend in interior design and decoration has focused on personalizing spaces. So consider personal style when designing your home, without adhering too closely to the mainstream or expert opinions. An independent consideration and search, promotes our creativity and well-being.
Fazit
As we've seen, this year's design focus is all about being natural, cozy and implementing a vacation feel into our homes. As we continue to spend a lot of time indoors, a minimalist lifestyle is gaining more importance to give us some extra space. Home trends like Japandi, Cottagecore or Arts and Crafts take us to faraway places, at least visually, and allow us to take mental vacations. To promote our mental and physical health, it helps to build an Urban Jungle and optimize the flow of natural light.
As always with design questions, it's important to note that the trend selection above only shows popular trends. Get additional design ideas on websites like Pinterest or Instagram. By accessing countless information, we can learn about new possibilities. This allows us to define the nuances of our personal style, refine our aesthetic sensibilities, and trust our preferences rather than simply following the mainstream. More than ever, we need to individualize and customize our living space according to our own needs. Our 3D configurator will help you design your custom furniture and furnish your living space ideally. Let your creativity run wild!