Draw creative energy from your surroundings
This is not only true in everyday life, but especially for your home‑office. Let yourself be inspired daily by functional and aesthetic interior design.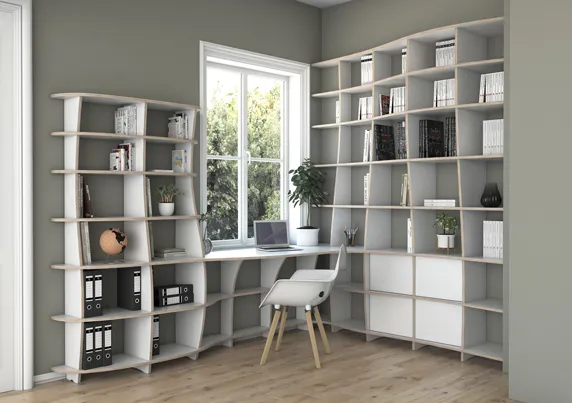 The formable home-office
In the home office, a successful combination of functionality and attractive appearance is a welcome added value.
Create order and create an atmosphere of well-being at work with lively design inspired by nature.
Adapt your interior design to your personal needs and spatial conditions. Become a designer yourself!
Design your
personal
home‑office now
Shelves and sideboards
The feel-good atmosphere in working spaces is a decisive factor in productivity. Ensure order, so that your riding equipment is not in your way but always within reach. Use shelves or sideboards to create valuable storage space and room for books, files and more in your office. If you own a really large collection of books, you should look at our libraries.
To the bookshelves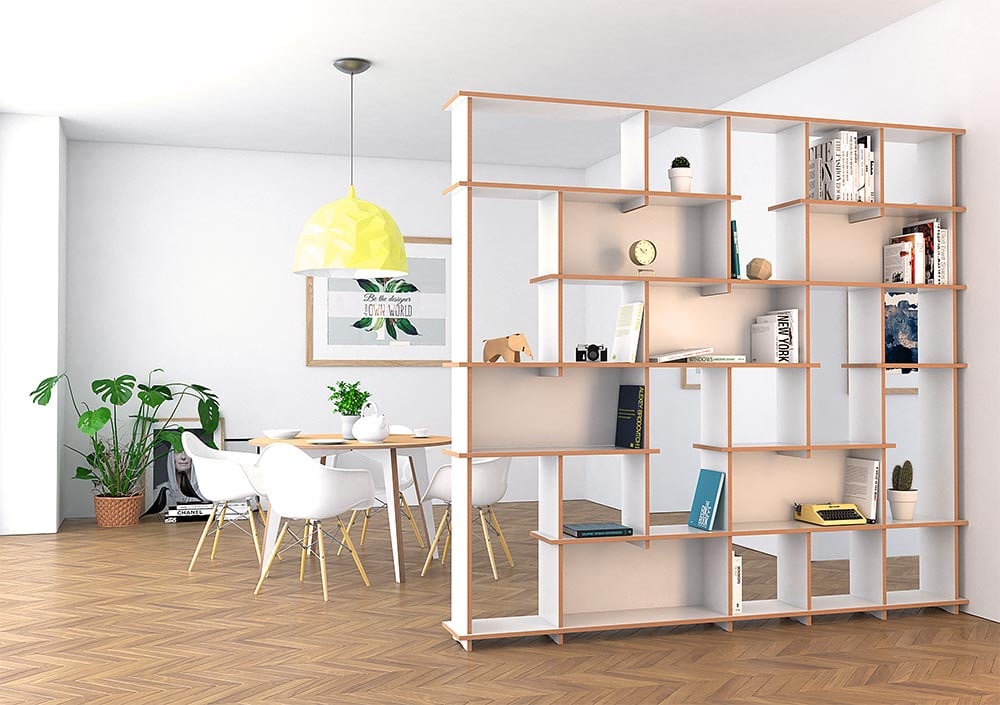 Roon dividers
Structure your living space specifically into functional areas. Use stylish room dividers to separate your home office from your bedroom, living room or dining area. At the same time, you create storage space for your work documents and accessories. On request we can also plan a room divider curved on both sides.
To the room dividers
Desks
Do not underestimate the space you need to be able to work productively at home. Especially the space on your desk should be measured correctly: Too little space causes frustration - a table that is too big, on the other hand, takes up too much space in the room. Plan your desk accurately with form.bar. On request we are also glad to plan an individual form for you table top or even spectacular shelf‑desk‑combinations.
To the desks
Special Adjustments
Choose your desired special adjustments and inform us about them directly in the order comment.
To the price list
Design-Service
You describe us your wishes and our designers will create a design for you.
Free of charge
Measurement service
Our local carpenter partners take professional measurements at your home.
175,- €
On-site service
You have a big project or a complex undertaking? Then make an appointment with our planners.
279,- €
We would be glad to plan your custom home-office together with you to get the best out of your four home. Together with our designers, you will turn your home into a work of art perfectly tailored to your ergonomics and personal needs.
Contact us now