TV furniture made to measure
Furniture should adapt to you...not vice versa
Solutions for every room situation
Your individual TV furniture is form.bar
Design your own custom-made TV furniture
Design and order your individual designer TV furniture online from the comfort of your home. Choose one of our TV furniture designs and adapt it to your personal needs. You can also start from scratch and let your creativity run wild in the 3D configurator. With form.bar, you can combine an aesthetic look, which originates from the organic curves of nature, with the practical functions that your furniture should fulfil. Off-the-peg TV furniture was yesterday, today the TV furniture adapts to you, not the other way around.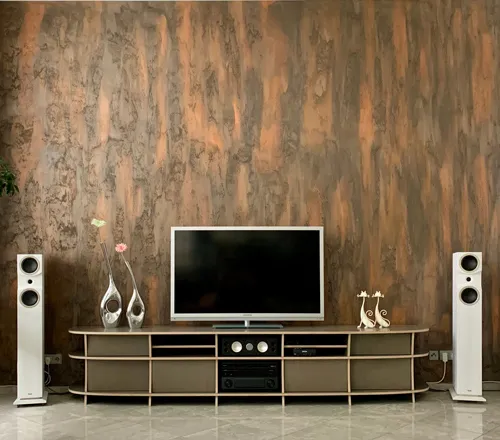 TV furniture in the spirit of the time
What you can find in TV furniture these days?
After a long and successful day at work, who doesn't long to lie back and relax on the couch and end the day with a series or a film? Home cinema is the top class of home entertainment. In addition to the television set, various other electronic devices have also become standard: Receivers, video game consoles, hi-fi amplifiers, loudspeakers or sound bars, DVDs and much more can now be found in TV furniture. Of course, the matching TV furniture must also be made for this - form.bar makes it possible.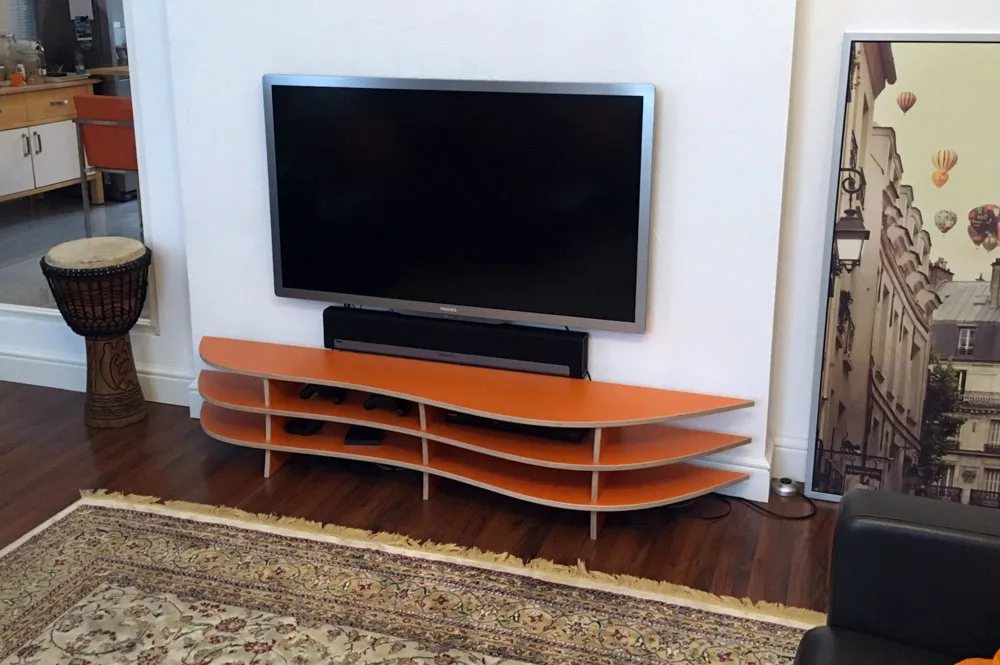 TV furniture in countless variations
TV lowboard or TV unit
Adapt your TV furniture to all your electronic devices like TV, receiver, soundbar, hi-fi amplifier and DVD collection. At the end of the day, even beautiful decorations will fit on your self-designed TV furniture. Whether it's a TV lowboard, a TV cabinet with doors, flaps and drawers or a large curved TV wall unit, you are the designer and decide on your interior design.
TV cabinets for a clean appearance
Those who like a clean appearance can hide the contents of their compartments through doors, flaps and drawers. Depending on the size of the compartments and the aspect ratio, only one of the three different front types is possible. Sliding doors are also feasible to make the entire television disappear. If you have such a particularly clean solution in mind, please contact our design team.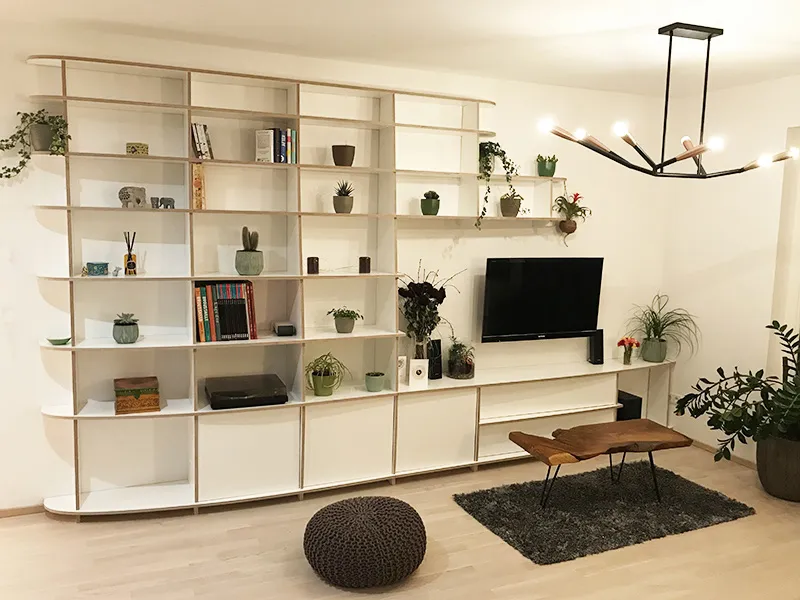 TV furniture to measure
Configure your TV furniture as you need it
Define the measurements

Determine the height, width and depth of your TV furniture. Make the most of your living space. Weigh up how much storage space and floor space you need and how much room is needed in the room. On the one hand, it should not look bulky, but on the other hand, it should offer enough storage space and floor space for your entertainment system.

Configure the distribution of the compartments

Think in advance how many devices you have and how big the compartments have to be so that the devices have enough space. Consider leaving a few centimetres of space to allow for ventilation.
The number and size of the compartments can be manipulated in the configurator by the number of horizontal and vertical compartments. You can also use the function "move floors" and "remove segments" to adjust the compartments according to your needs.

Material and colour

We only carry FSC-certified wood materials from sustainable forestry in our range: MDF and birch plywood. You can choose from various colours and wood veneers to match your furniture to your existing interior design. For long horizontal surfaces on which, for example, heavy televisions are to be positioned, we recommend using birch plywood for stability and durability.

Deformation

The special thing about form.bar is not only the adaptability and the degree of individuality it creates, but also the design and the curved shape. These are rooted in the organic forms of nature and were transferred by an algorithm into our 3D configurator and thus into our furniture. Of course you can also design your furniture clean and straight. Your design, your decision.