How to set up your office at home
Find the perfect office furniture for your office
More and more people want to work from home or are creating a workplace to prepare for work, further education or simply to browse the Internet and check emails. In order to make your work easier, you should pay attention to a harmonious working atmosphere and furnish your office practically and invitingly. It is important that you feel comfortable in your office and enjoy sitting at your desk. To help you with your interior design, we give you valuable tips and useful living ideas for your office.
Highlights of form.bar for your office
Choose your favorite design and customize it
What furniture do I need for my office?
Important tips for living in your home office:
First decide if you need a whole office or if a work corner in the living room is enough.
Ideally, choose a room that does not face the street, but faces the garden or courtyard so that you are not disturbed by noise.
Good lighting conditions are essential. Daylight and several light sources are very important so that you can work in the evening and do not strain your eyes.
Think about the division of your room and where you want to place your furniture.
Measure the available space in your room exactly.
What do you want to store? Then adjust the volume and dimensions of your office furniture and make sure you have enough storage space.
Choose harmonious colorsthat match each other and fit your style. Avoid shrill and too bright colors, as they are very distracting.
Determine the appropriate materials and try to create a consistent style.
Make sure that you do not exceed your budget when planning.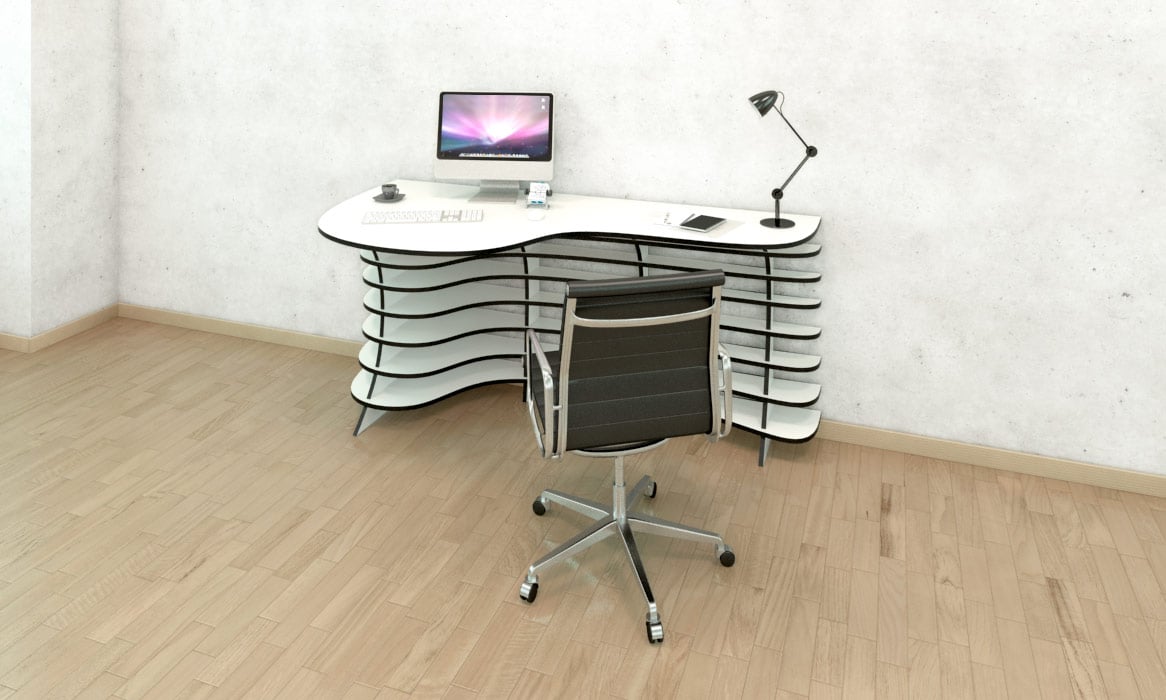 Desk and desk chair for comfort
The desk is the heart of the office and should therefore be well thought out. Choose a desk that suits you and that you enjoy working at. Be aware of what your needs are, whether you need a large or a small work surface, what and how much needs to be stored and whether a height-adjustable desk would make sense for you. Place your desk in a way that there are enough power sockets and that you have access to the internet. Cable guides or pre-installed docking stations are also very practical. To create more storage space, roll containers can be placed under the desk. This gives you additional space for your paperwork, files and documents. If you spend many hours at your desk, you should also make sure that a comfortable desk chair is placed in front of the desk. It should preferably be height-adjustable so that the sitting position can be varied to protect your back.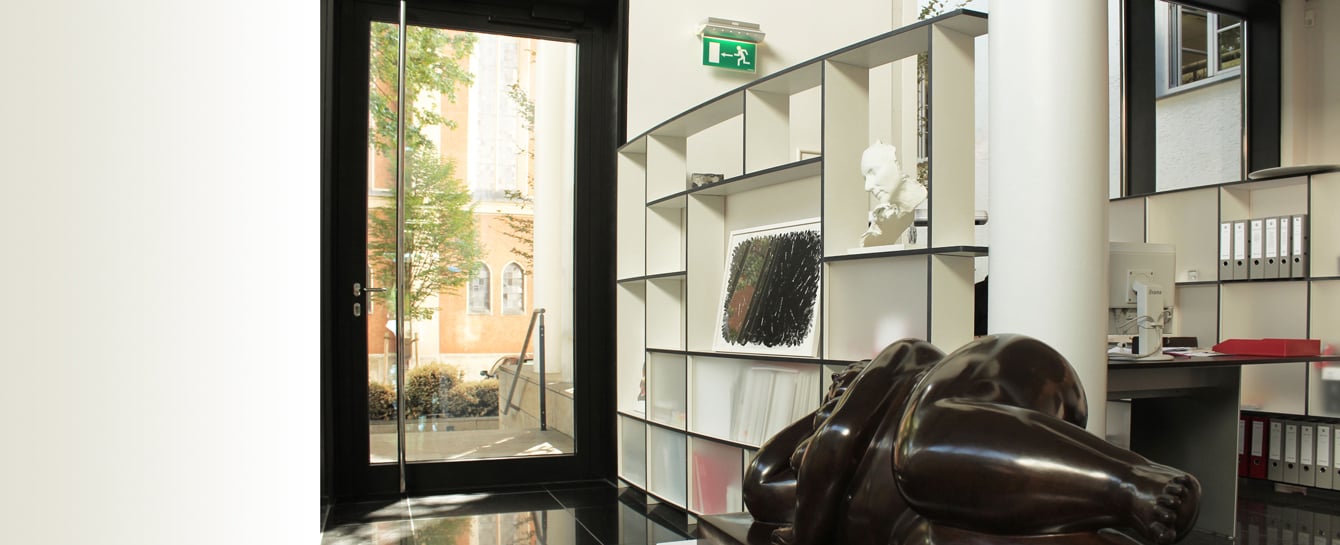 Office shelf as room divider for interior design
For reasons of space, several living aspects often have to be integrated into one room and should be visually separated from each other to bring more structure into the rooms. For example, to separate the living area from the working area, a shelf as a room divider is the best solution. A shelving system as a room divider has the advantage that it fulfils two functions. The two living areas are well separated and create additional storage space for your utensils or decoration. Our shelving system from form.bar is available in two versions. One with a back wall that is visually appealing and provides a clearer demarcation. Practical, however, is a completely open shelf without back wall that can be filled from both sides. You have the option to design your room divider classically straight or individually curved. With our award-winning online configurator you can determine the measurements, materials and colors of your room divider. Very simple, functional and individual!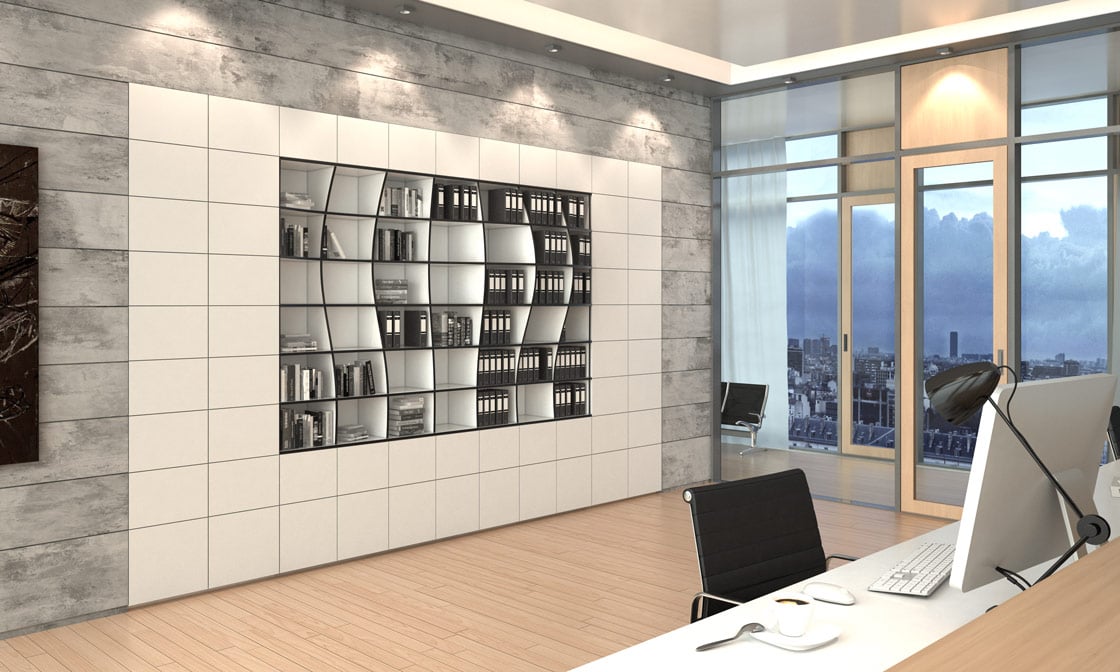 Office shelf as storage space and office organization
More than any other piece of furniture, a shelf is the best way to safely store and present your books, folders and other items. It should be practical and easily accessible, with plenty of storage space and order. Especially with open shelves you should take care not to overfill your shelf, because it looks chaotic and unstable. To make you feel comfortable in your office, you should not miss loving details like picture frames and decoration articles. In this way, you can loosen up the working atmosphere and make your office look more personal. Our shelves from form.bar fit exactly into your office and offer you exactly the storage space you need. With our award-winning online furniture configurator you can plan and design your office shelving according to your wishes. Whether you need a sloping roof, a niche or a whole library wall, we have the right shelf for every room situation.
We plan your office for you
Let our professional team of designers configure your workplace.
To the Design Service
What do I have to pay attention to with colors and light for an optimal working climate?
As we have already mentioned in our tips above, good lighting conditions and colors are especially important for a pleasant working atmosphere. Offices with daylight are very important to help you concentrate better and promote your health. Choose well-balanced colors that suit your style and avoid bright colors, as they are very distracting.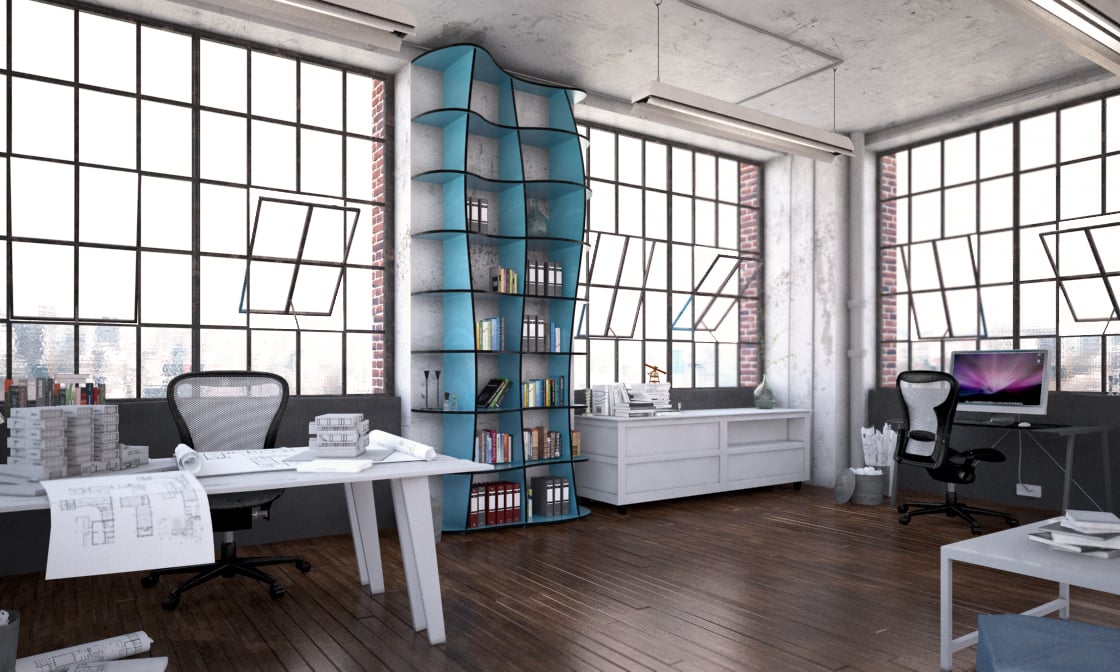 Correct color selection for the office
When choosing the office you should also consider the colors of the walls. Warm colors radiate coziness, as opposed to cold colors that make your office sterile and uncomfortable. Different shades of a color family fit together particularly harmoniously. Include your favorite color so that you will feel even more comfortable sitting at your desk.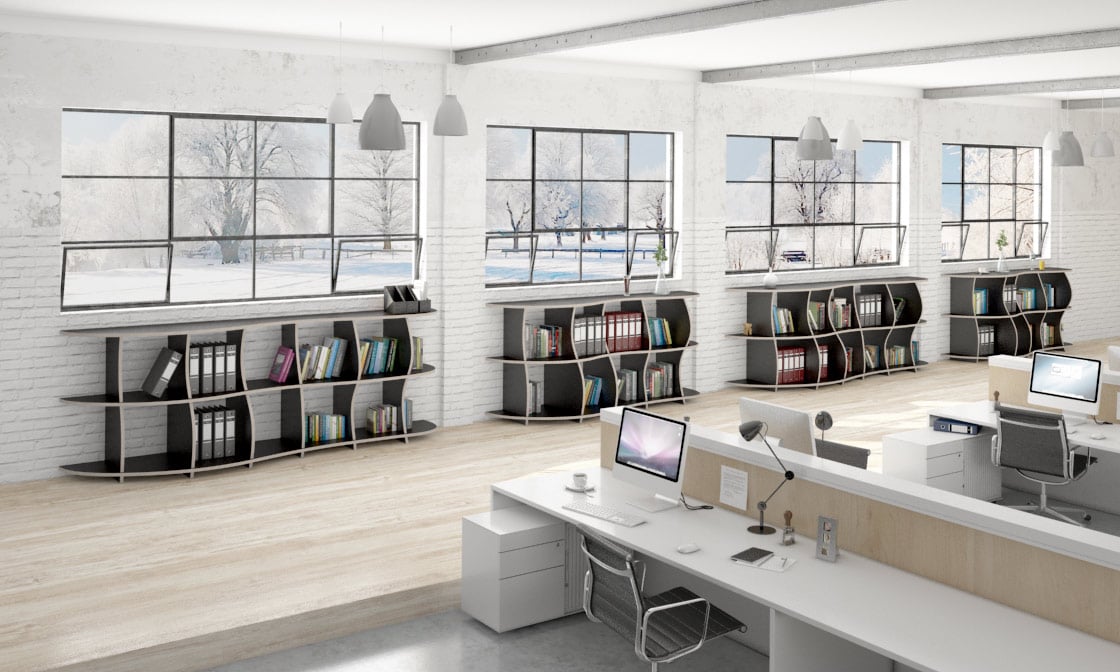 Lighting in the office is the be-all and end-all
Without good office lighting, it is impossible to work efficiently, especially if your office does not have enough daylight. A high-quality desk lamp for your workplace is therefore highly recommended. So you can continue working undisturbed at any time of day or night. The light of the desk lamp should be bright, but not blinding, so that your eyes are protected. Good lighting prevents fatigue and leads to better work results.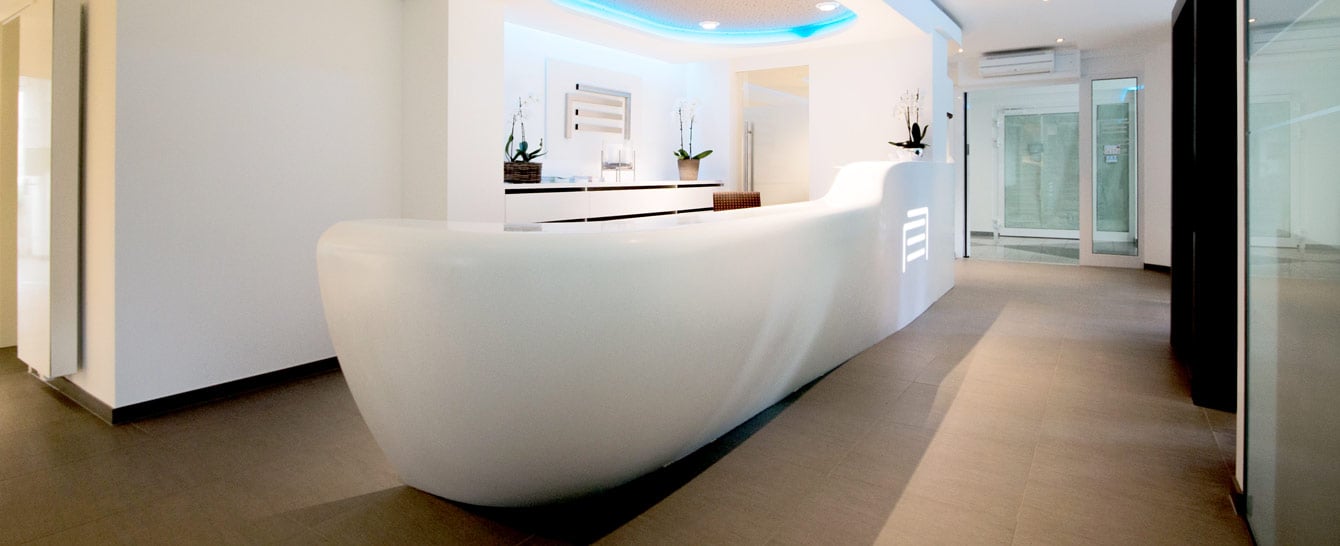 Color selection and lighting for your feel-good office
Good office lighting for your feel-good office consists of the perfect mix of artificial lighting and daylight. Indirect light is ideal, as it prevents reflections and glare. In addition, care should be taken to illuminate the room evenly. Especially for the office: Avoid dark and intense colors! Soft and light colors make rooms look larger and friendlier. Green tones are refreshing, yellow radiates warmth, whereas red spreads restlessness. In addition, match the furniture you buy with these colors and give your working environment even more harmony.
Which feel-good objects are important for the office?
Add the finishing touches to your office with personal items, as these will bring back fond memories or create positive feelings. For example, beautiful pictures with your loved ones or souvenirs from your vacation. You should also choose high quality items that have a stimulating and pleasant design. This motivates you to keep order.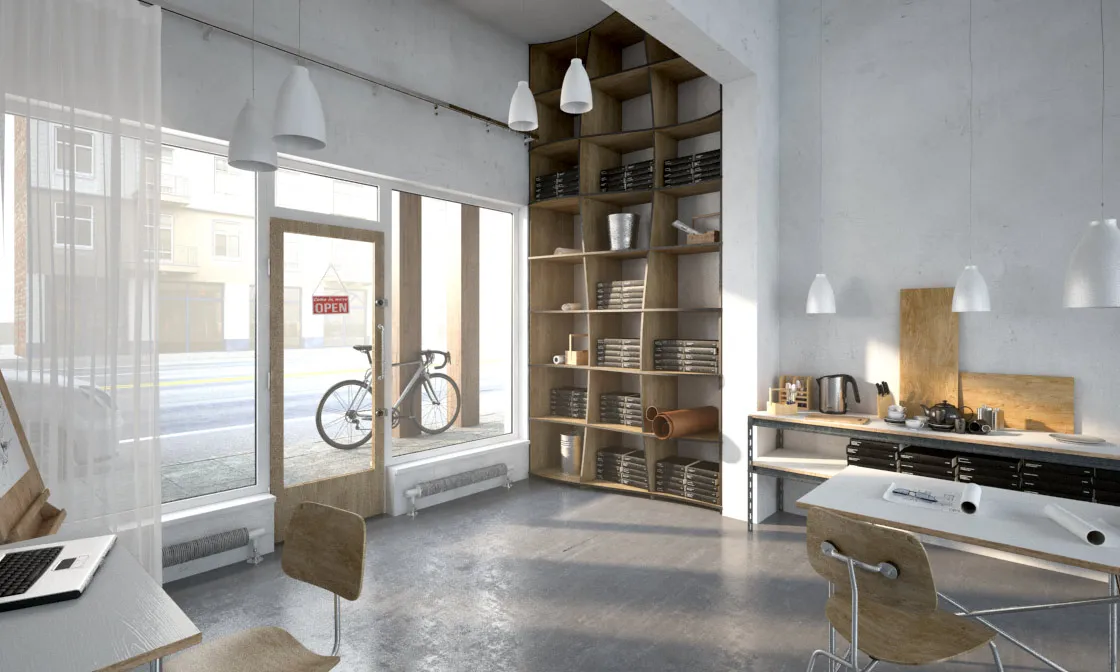 Stylish design of the office furniture
So that you can enjoy your feel-good office for a long time, rely on quality products from form.bar. We offer extraordinary designer furniture, which you can customize according to your wishes and make your office room a highlight. However, even the most beautiful office is useless when chaos and disorder prevail. Always create order so that you can work undisturbed.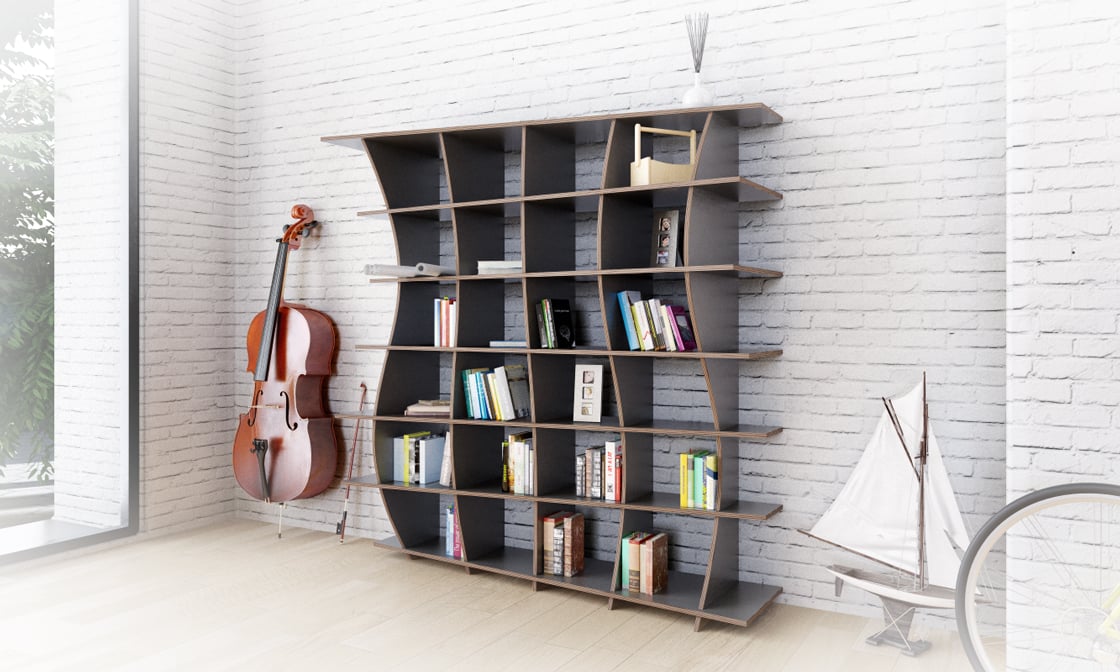 Memorabilia to feel comfortable in the office
To make your workplace more comfortable, photos and images are especially popular. Landscapes, vacation pictures or photos of family and friends give your office a personal touch. Your vacation souvenirs or your favorite decorative items will find a nice place on your desk or shelf system. Surrounded by familiar things, you automatically feel more comfortable.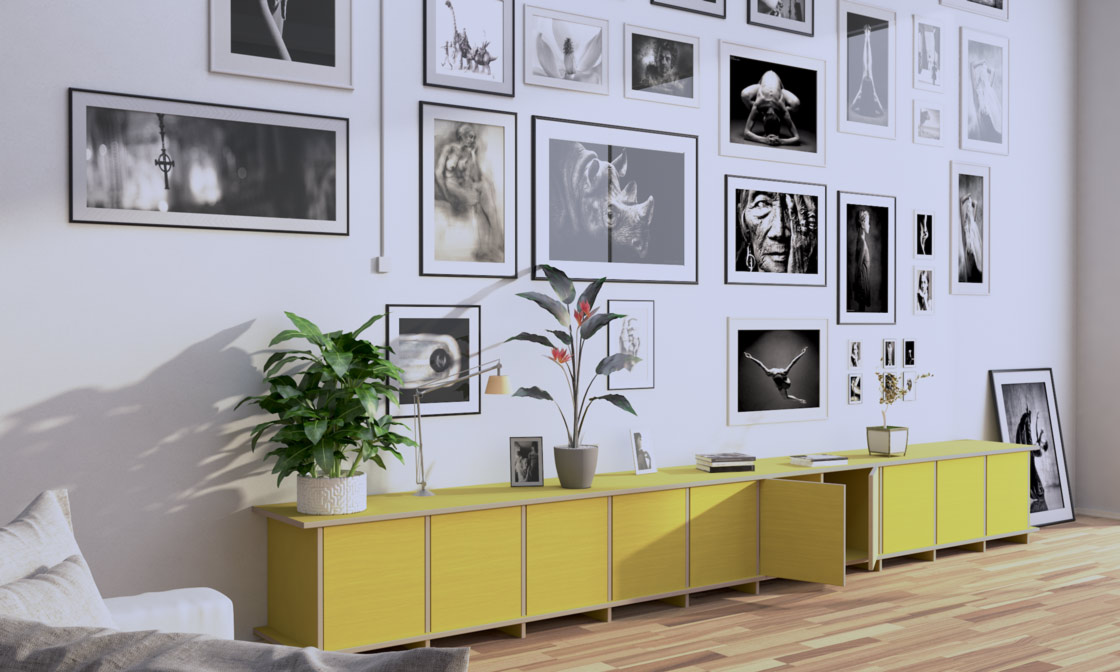 Office plants in large and small
Plants in the office not only have a positive influence on the indoor climate, but also filter dust and toxins. Especially in winter, when the heating air is dry, plants increase humidity and produce oxygen. In addition, they increase the well-being and give the room vitality. They have a great influence on the ambience and provide more naturalness in the office. Small potted plants adorn the windowsill or decorate the shelf, while larger plants find their place on the floor and especially corners are shown to advantage.
Fazit
All important information for the office summarized
Design the right office furniture yourself
With the right office equipment you can not only work more comfortably, healthily and productively, but also have a retreat with a feel-good character. Therefore, you should take care to plan your office furniture so that the end result meets your wishes and requirements. Let form.bar and our living suggestions inspire you and find your individual solution. We hope our tips are helpful for you and wish you a lot of fun while furnishing your rooms!
Configure your favorite piece now!
There are no limits to your imagination!
To the Design-Generator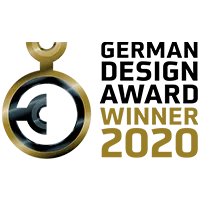 Renowned award for design & manufacturing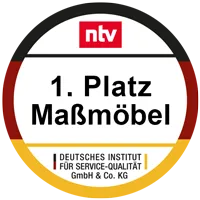 Germany's best online store for made-to-measure furniture for the 5th time in a row