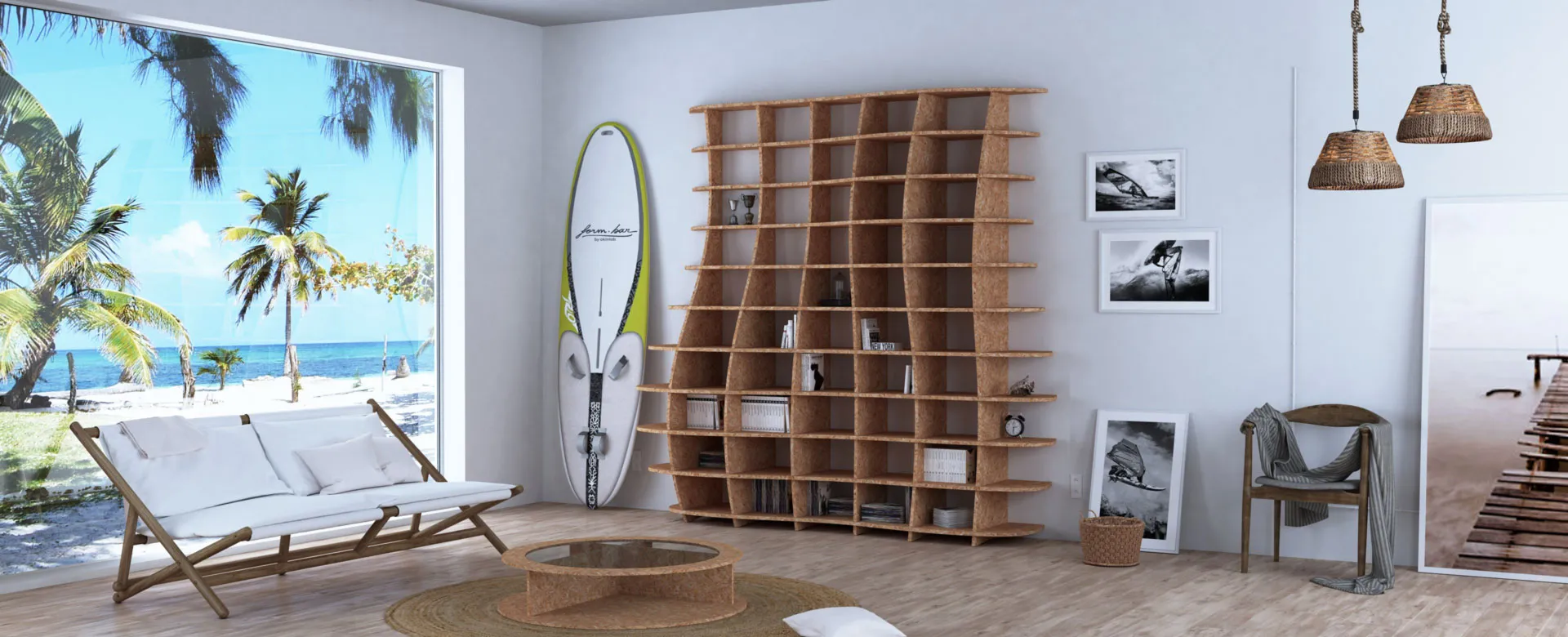 Living trends 2018
What were the trends last year?
The year 2018 is over, but the influences that last year brought us in interior design can continue to create momentum in your home. We take a look back at the trends of 2018. The overriding theme last year was to see and use the home as a place of comfort. The times of digitalization and globalization are bringing new trends again this year: German home trends are strongly influenced by other cultures
Highlights from form.bar for 2018
Choose your favorite design and customize it
What did 2018 bring with it?
We tend to put aside the smooth surfaces as often as possible and surround ourselves with naturalness instead. We want to be able to feel and perceive material and discover individuality. The top priority last year was to focus on the essentials, but in no way at the expense of coziness, because you still want to feel comfortable in your own four walls.
Here you will find a summary of the most important information about living trends 2018.
Furnishing styles 2018
What living trends should you be aware of?
This year again reach us new styles for the interior of our apartments or houses. Even if the trends always change a little, the principle remains similar. And the main thing is still that we feel comfortable.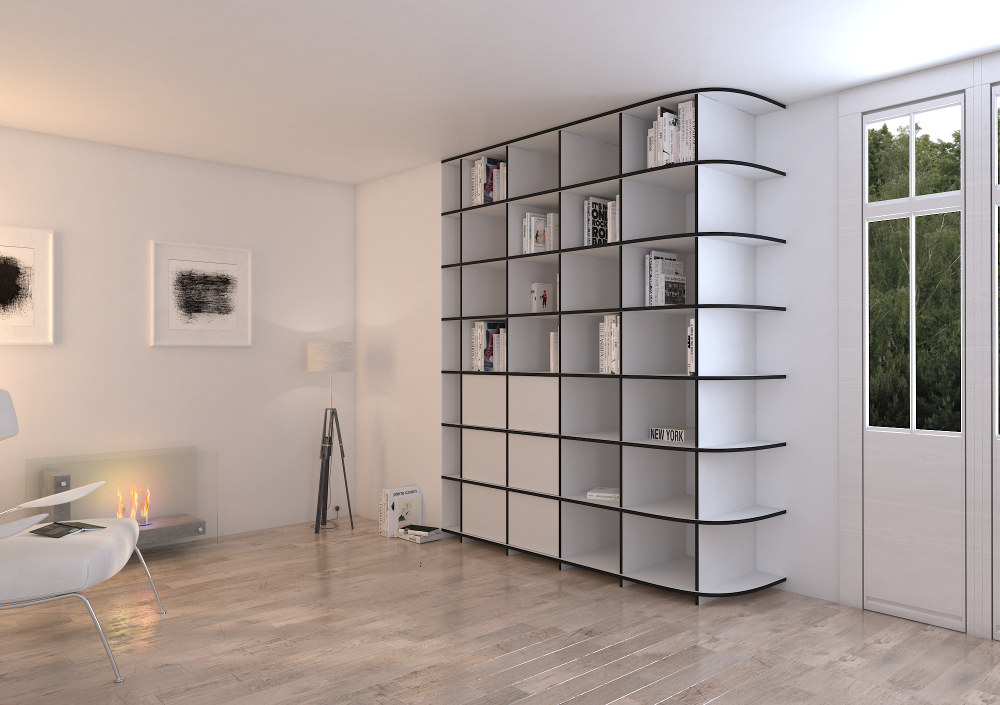 Lagom
Last year it was Hygge, this year it's Lagom. So we keep discovering new lifestyles and home trends from our nordic role models. Hygge describes the desire for coziness and security. Lagom basically follows on from this, only adding further characteristics.
The living trend translates as "just right". It's about being happy with the things you have and turning your back on the compulsion to buy that's spreading these days. So this year we want to furnish our home with not too much and not too little. So: finding the golden mean in our everyday life - that's what's in this year! But that also means being responsible with finances, resources and our interpersonal relationships.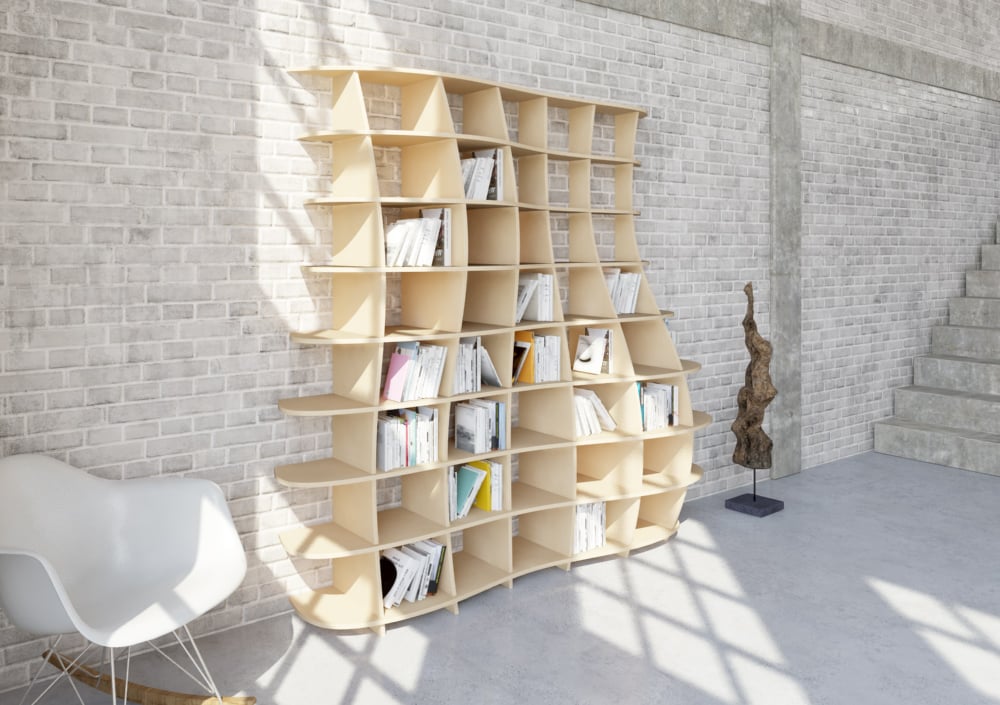 In accordance with the Lagom style, you will surely find the right piece of furniture for your home on the form.bar site, because there you can create your individual high-quality furniture made to measure and even determine the color and material yourself. This way you can customize your furniture pieces to the storage space you need and don't put an unnecessary amount of furniture in your apartment. A practical bench, which also serves as storage space, for example, you can also adapt exactly to your living situation.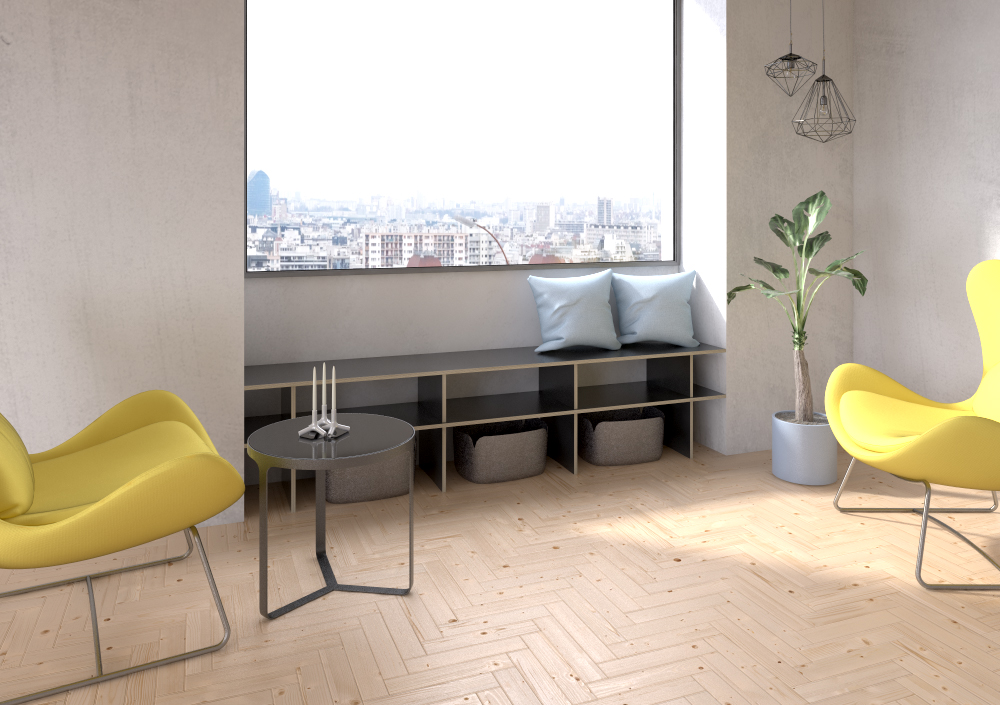 Furnish your own apartment according to Lagom
But how do I get Lagom into my own four walls?
Very simple! As the motto says, you don't really need much for it, because here quality counts more than quantity. Therefore, you should rather invest in valuable pieces of furniture that you will enjoy for a long time without getting bored. However, do not overcrowd your apartment, neither with furniture, nor with decoration. It is important that the accessories and colors you finally choose are coordinated, so that your home does not look jumbled. After all, the living space should still fulfill its functionality.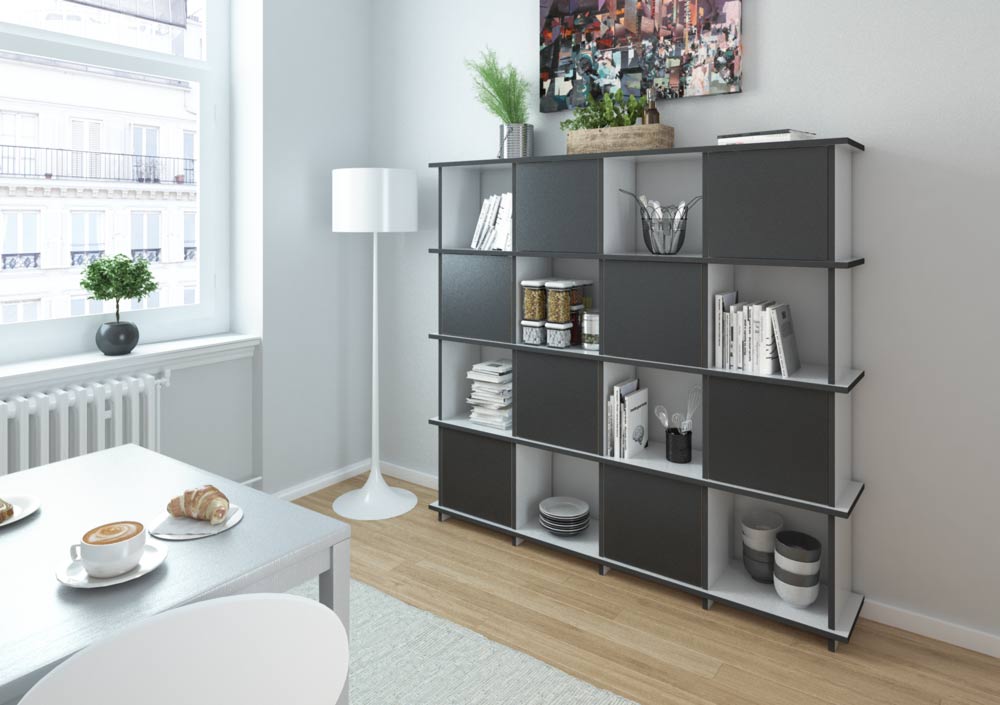 When furnishing your home, you should also choose materials that are also manufactured with respect for our environment. Look out for seals such as "FSC®", " The Blue Angel", "PERFC" or the "Golden M". They are an indication of environmentally friendly materials. Naturalness for the home - that's what we need this year. The good thing about it: by choosing sustainable products, we not only protect our environment, but also benefit from the look in the room.
With the knowledge, this lifestyle is quite easy to imitate at home, isn't it?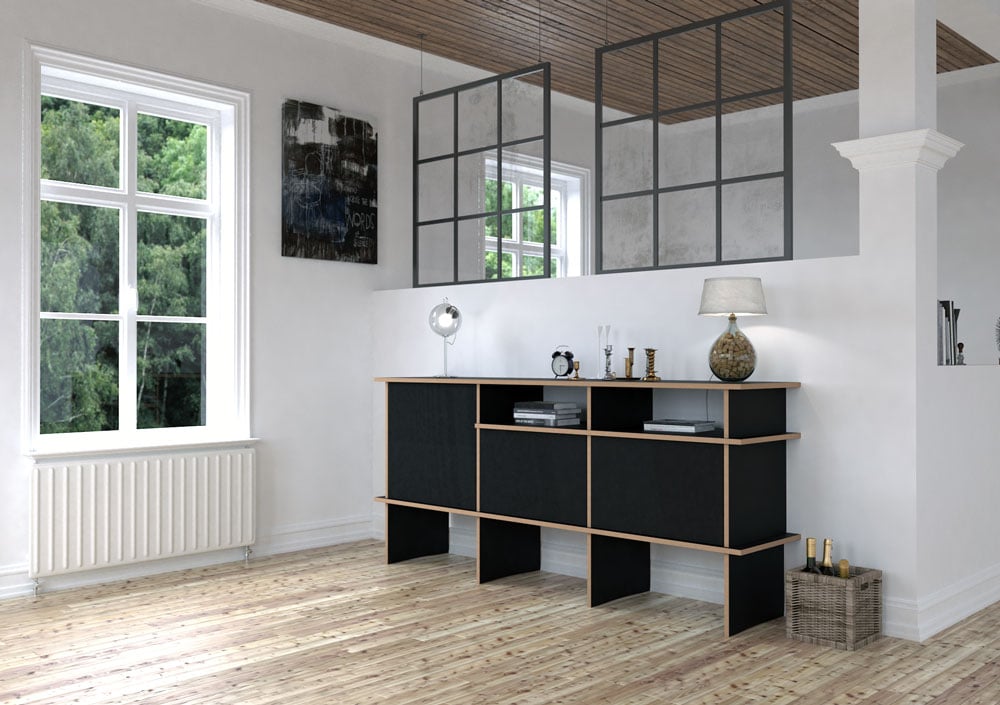 By the way: Did you know that we only use wood materials from FSC®-certified By the way: Did you know that we only use wood materials from FSC®-certified manufacturing companies for the production of our furniture? In addition, we will always find a carpenter near you who will produce your desired furniture for you, so that long transport routes are avoided.
We plan your home modern & stylish for you
Get your dream home designed by our professional team of designers.
To the design service
Your home as a place of rest
Everyone knows it, everyone has it. Whether it's a smartphone - for personal or business use - a tablet, laptop, or smartwatch, it doesn't matter: we've become accustomed to constant accessibility. Digitalization means that we are constantly exposed to screens. Therefore, this year we try to distance ourselves from it at least in our own four walls. Our home is becoming a place of retreat, which is why it's time to move away from strictly straight and smooth surfaces. Instead, the trend is towards a rough, open or even destroyed look of surfaces that almost invite us to touch them.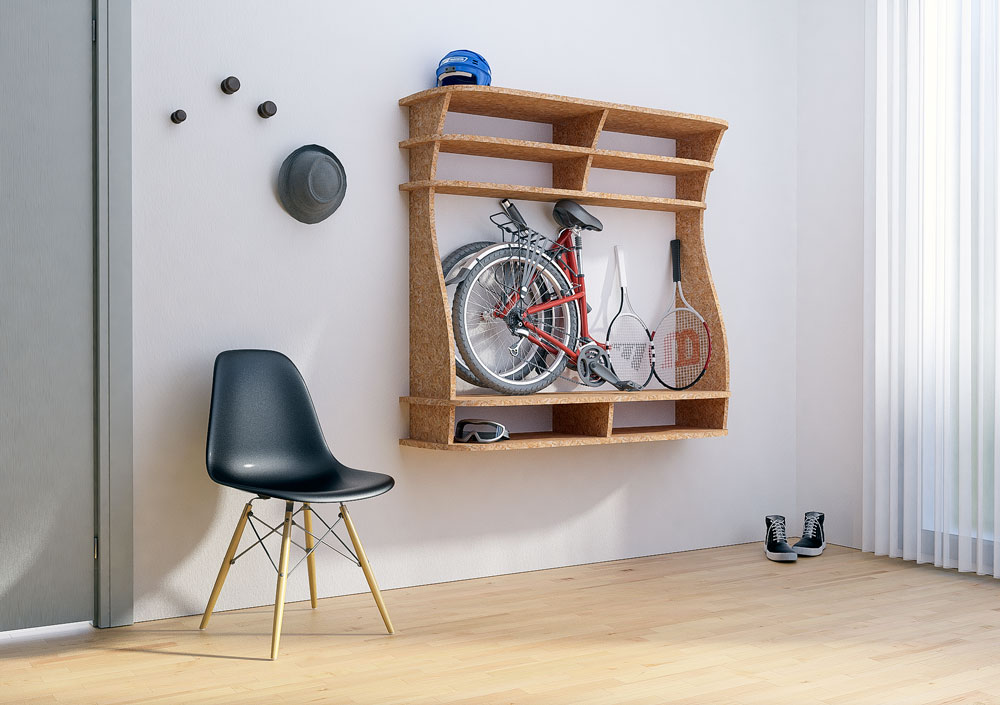 It is especially trendy to bring personality into our home - be it through mementos from the vacations or from the last family celebration as accessories or pictures on the wall. The main thing is that our apartment radiates coziness. In this way, the apartment serves as a place of retreat.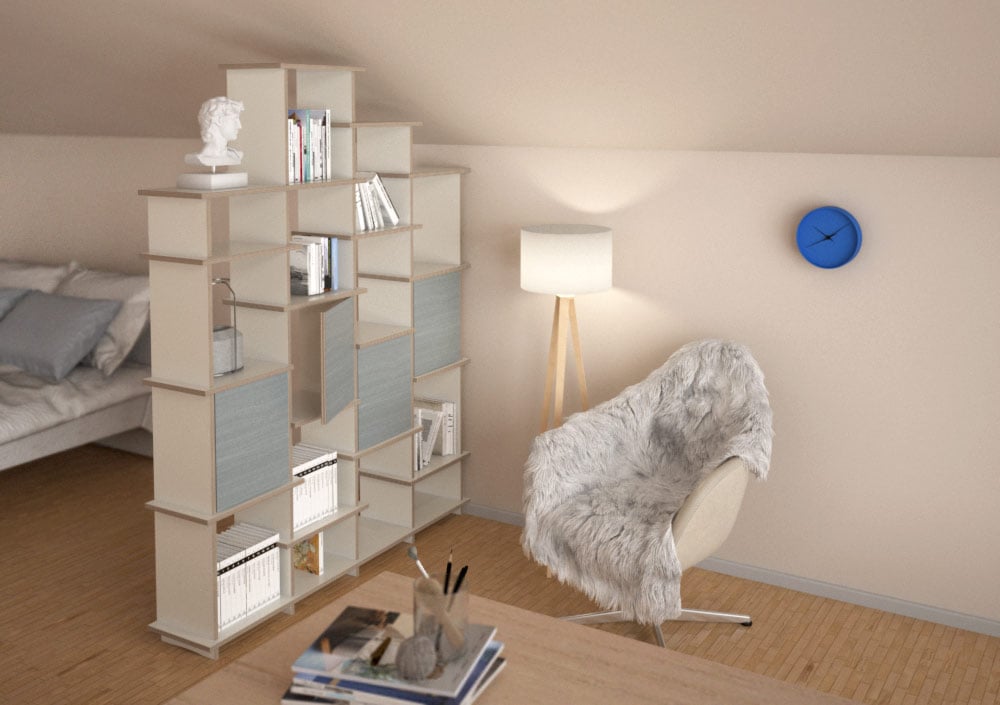 However, the home is also becoming increasingly important as a meeting place with family and friends. The desire for security, companionship and spending time with loved ones has been increasing recently.
Personalize your home so that you and your loved ones feel comfortable in your own four walls and are surrounded by the things that make you happy. Choose a shelf, sideboard, table or similar and turn your home into your personal retreat.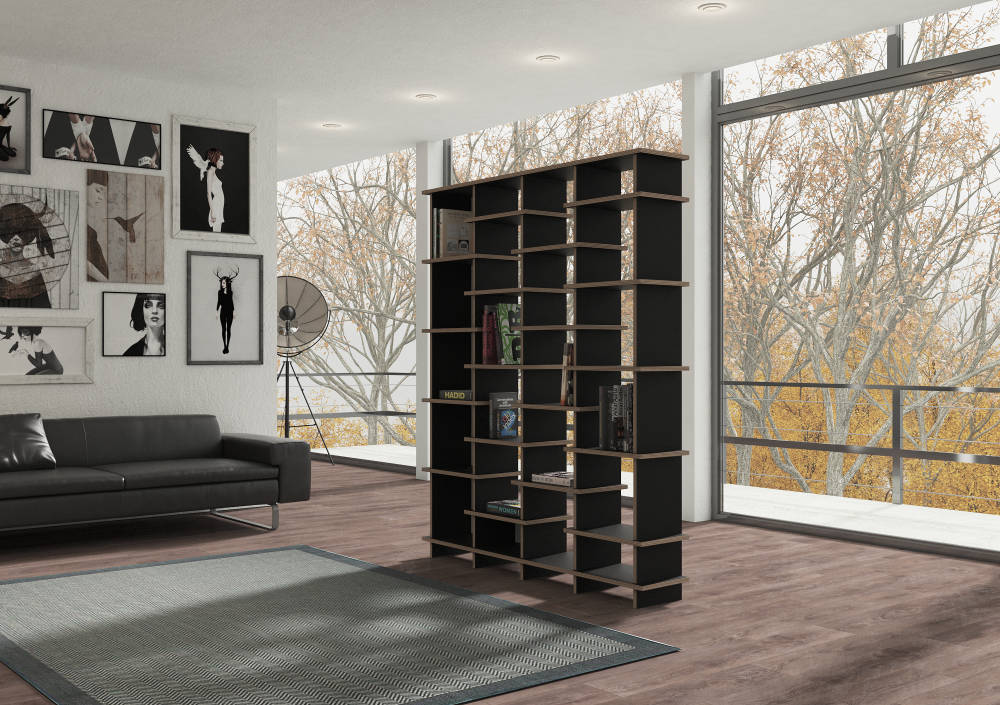 Colors 2018
Trend & fashion versus personal preferences?
Trend color 2018
An important part of the 2018 home trends is the selection of the color of the year, chosen by the Pantone color institute. A lot depends on it - home experts and designers match entire collections to this color.
This year the color of the year has become "Ultra Violet". The Color Institute itself says that the color is meant to express "originality, ingenuity and visionary thinking." We will probably see the color everywhere this year, whether in the new fashion collections, sofa sets, tablecloths, lipsticks or decorations. So it should not be missing in your rooms at home either. The trend color 2018 can be wonderfully combined with different colors. For example, you can set highlights with the color from time to time by picking it up in different home accessories. How about a lamp or a vase in Ultra Violet, for example?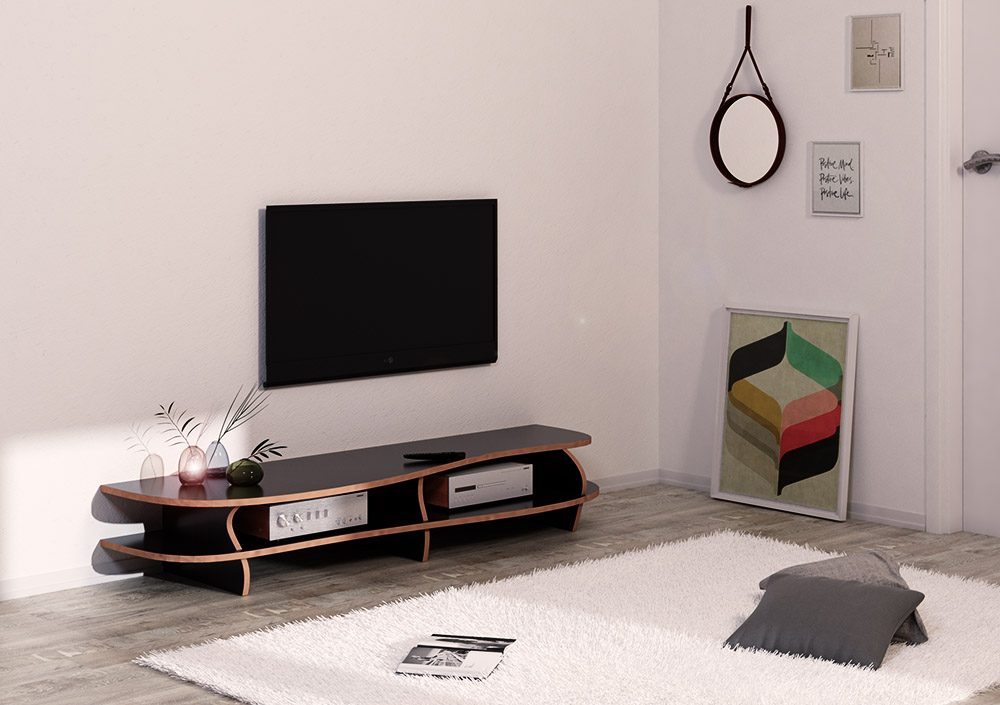 Perfect for this purple fit cream or white tones, a dark olive tone or a strong yellow. Our craftsmen have a wide range of colors, so there is sure to be the right color for your piece of furniture.
More color trends 2018
But of course, this year we don't have to limit ourselves to the one color that the color institute chose as color of the year. After all, we still have a whole color palette full of choices and umpteen different combination possibilities. Different shades of red, for example, can be perfectly combined with brown, black or blue to shine in new splendor. Bordeaux red or other dark red tones also get along well with nude nuances.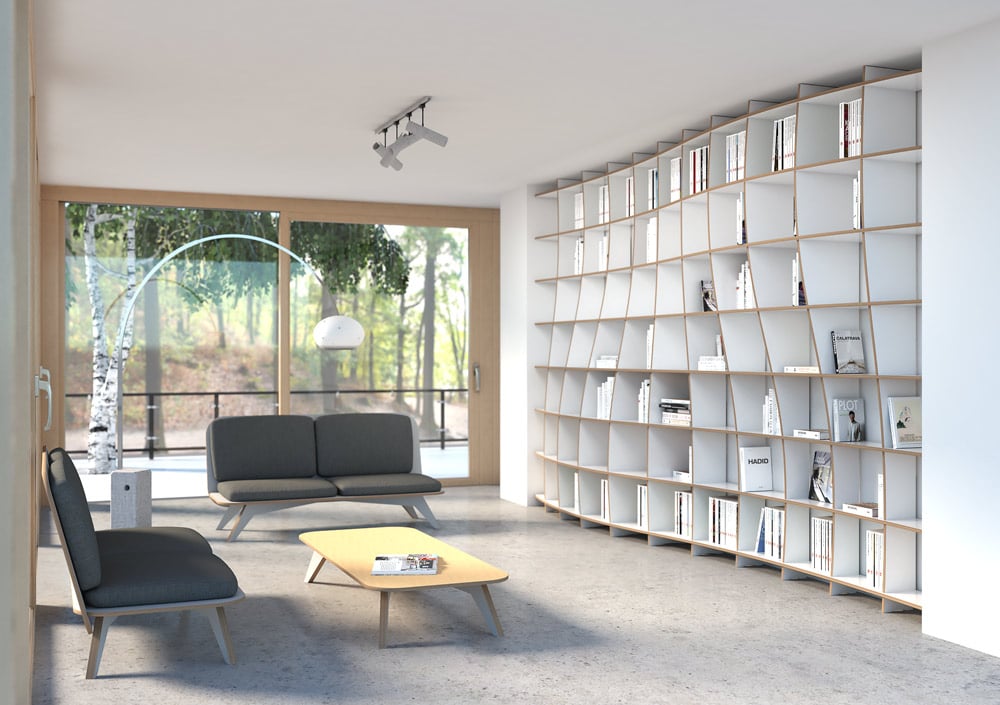 With a mix of green, brown, soft pink, gray and white on the other hand, you can show your personal openness even in the apartment, because this color combination conveys sympathy and has a positive effect. However, in the trend are also different shades of green, such as mint or sage.
In addition, we should not underestimate pink this year: Not only on your walls, but especially in various decorative items, the color keeps popping up. Flamingos are back in fashion.
So far there was no color for you? What do you think about different shades of blue, which you can combine super with cork or wood? So you can also combine trendy colors with naturalness.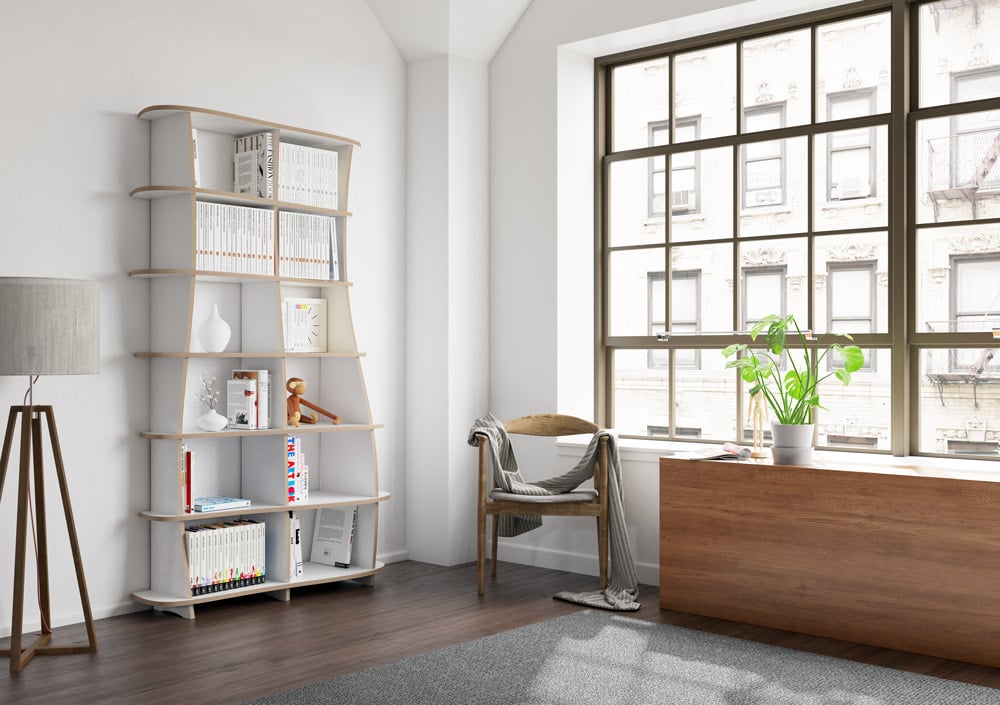 Even for the garden there is something: terracotta is a warm and popular color and especially for flower pots a successful change from other pots. Fortunately, we have a wide range of colors, so there is something for every taste. You too can find your favorite color in 2018 and design your home according to your preferences.
a
Furnishing trends 2018
What furniture for what purpose?
In addition to the interior style and color choice, we are now missing the rest of the furniture. You can find helpful tips on furniture in the following section.
Furniture trends
Of course, there are some trends in furniture in 2018 as well. The trend towards natural materials can be picked up very nicely in furniture pieces. If you want to redecorate, but this year for furniture also offer a combination of the material oak and the colors white and gray.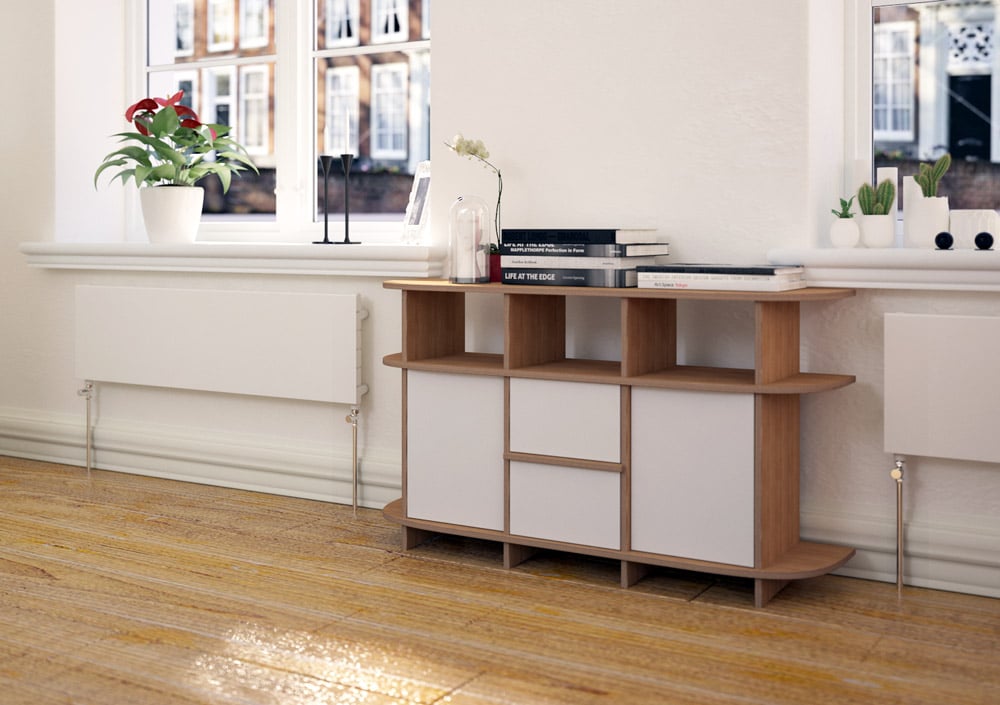 For tables, for example, in the dining room, this year the choice falls on X or U table legs. In addition, the table itself should be as large and long as possible. Thin legs and tops even make the table look beautiful filigree.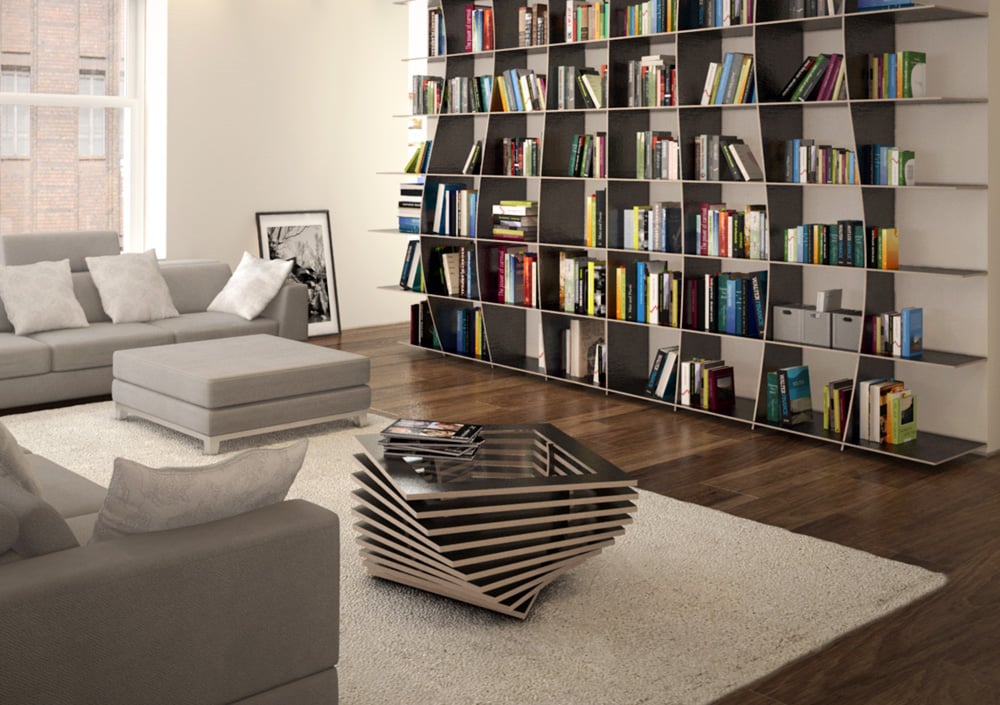 Particularly trendy home accessories this year are light strips, with which you can bring light effects to your furniture and thus put them in the right light with indirect lighting.
In your living room, you can go with the fashion by placing many small side tables or coffee tables, quietly also in irregular sizes and distances. If you still need ideas or some inspiration, take a look at our customer gallery.
Decoration trends 2018
So, now we have already furnished most of the apartment. Then we give our home now the final touch with a few decorations and accessories, true to our annual trends 2018.
Accessories
Decoration trends this year are very diverse. For example, the Viennese wickerwork is making a comeback. Whether old chairs or lampshades, there are no limits to your imagination. Just take a look around at the next flea market and see what it has to offer. Maybe you'll find a beautiful rug with fringes, for example, because they are also finding their way back into our living rooms.
As already mentioned, flamingos are also in trend. You can include the funny little animals in your decoration as it suits you. Cushions, curtains, pictures, photos or you can make your own decoration.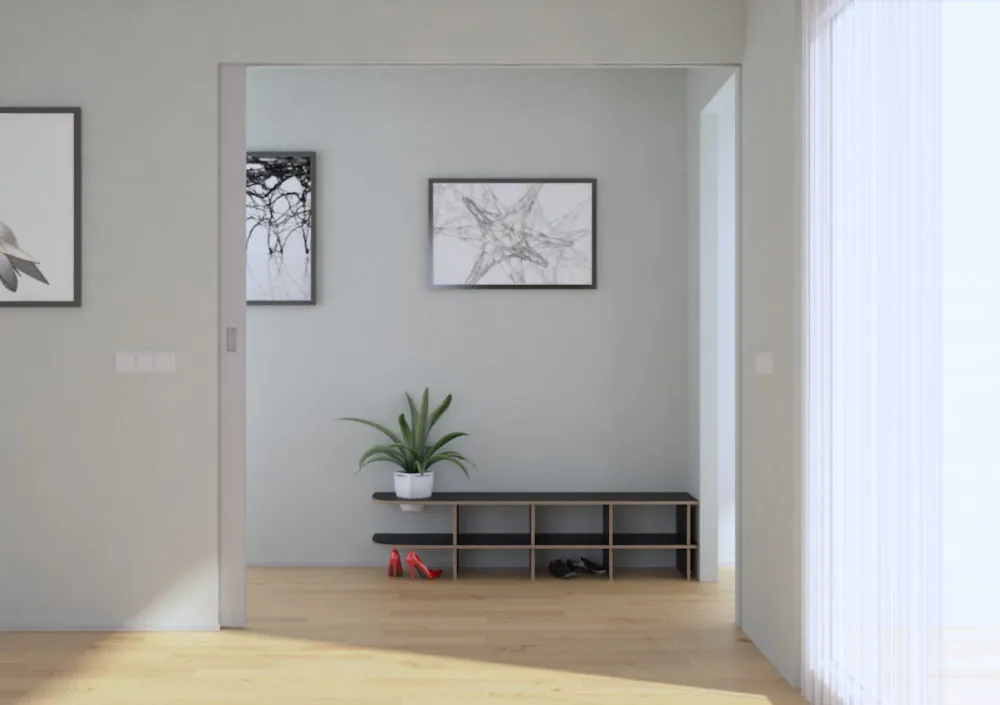 In 2018, a lot of joy is also provided by strikingly large lights, which are an absolute eye-catcher. Or you can use several smaller lamps, which also look very nice as a complete package.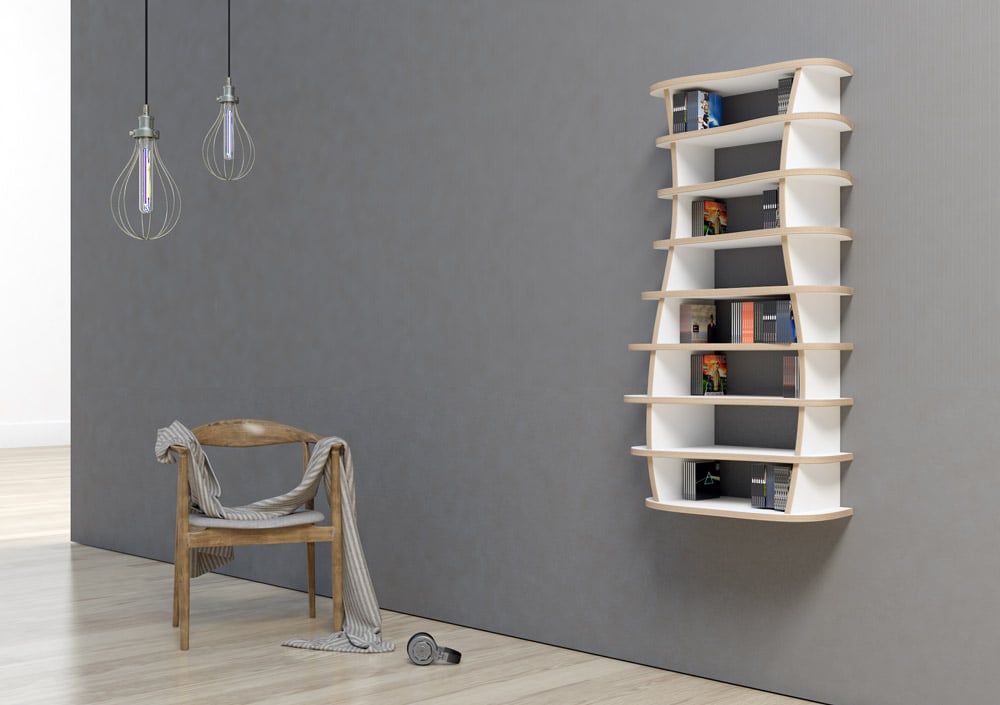 This way you can also create islands of light that create a certain coziness in your apartment. It's the same with pictures: On the one hand, you can choose single large and eye-catching pictures that may even fill the entire wall, or you can opt for many small pictures that you arrange next to, above or below each other.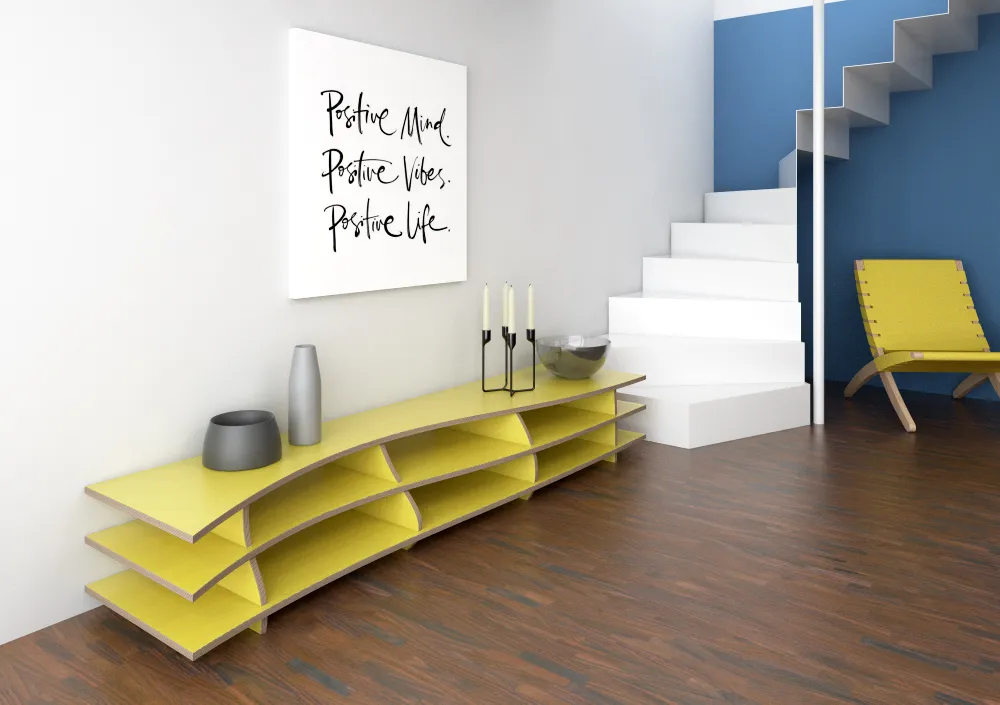 Forms
The year 2018 brings roundness into our everyday life, because the circle is the form of the year. It has long been a symbol of infinity; there is no beginning and no end, no corners and edges. As a result, it also has a particularly calming effect ¬ and that is, after all, what we need this year: a haven of peace. Whether in the form of mirrors, lamps, rugs, tables, flower pots or cushions - there are no limits to your decorating ideas. But if you prefer something new, you can also buy a beautiful globe. This is also back in fashion and therefore combines two trends: the form and the decoration.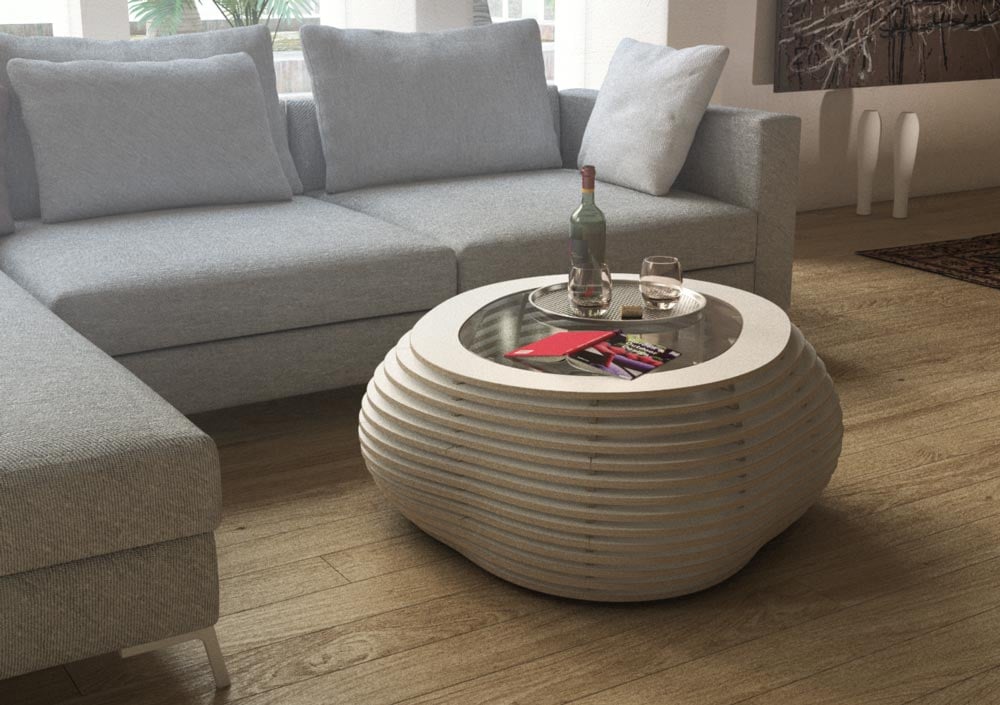 For the do-it-yourself fans there is also a project tip: So that your wall does not become boring and it can also stand out from ordinary walls, create your own pattern or photo wall. This type of design is totally trendy in 2018 and gives your home a particularly individual atmosphere. This year, it is important to bring individuality and personality into your home and create coziness and warmth.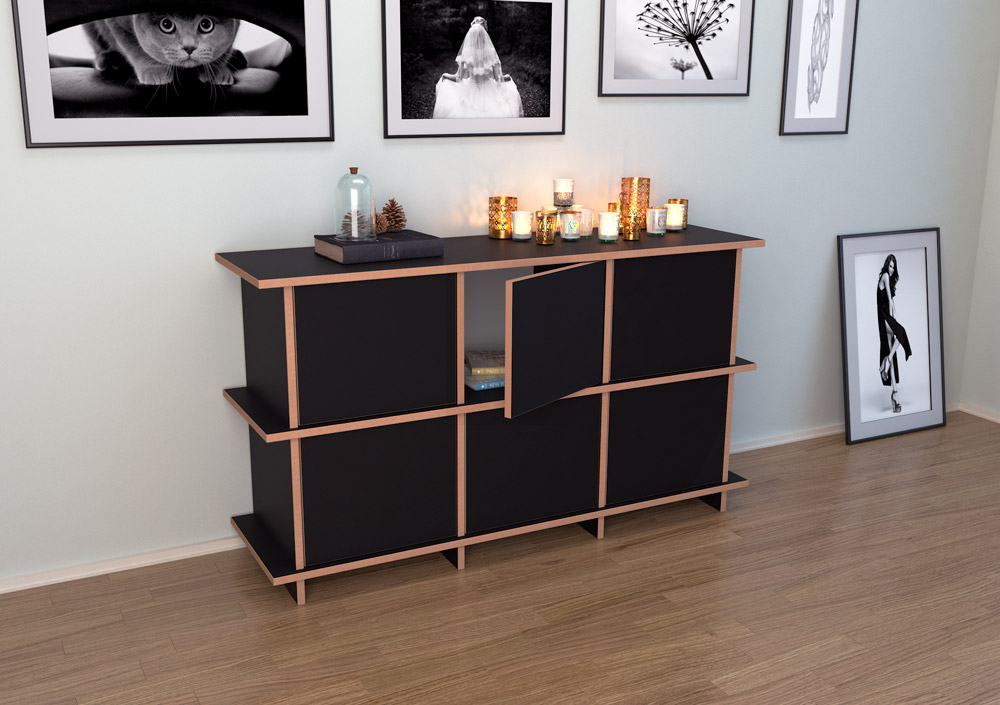 Urban Jungle
Also plants may not be missing this year again in our apartment. The Urban Jungle trend remains with us from last year and therefore calls us again this year to design our home with beautiful plants. They make our home more lively and vibrant and have a calming effect. The fresh greenery makes the room shine with friendliness and invites us to linger. However, do not banish your carefully selected houseplants to the windowsill, but position them in the middle of the room as an eye-catcher. Last but not least, plants perfectly complement the trend towards naturalness, which is spreading everywhere this year. Plants with patterned leaves, for example, are also particularly trendy this year. Get your Urban Jungle and bring life into your own four walls with plants.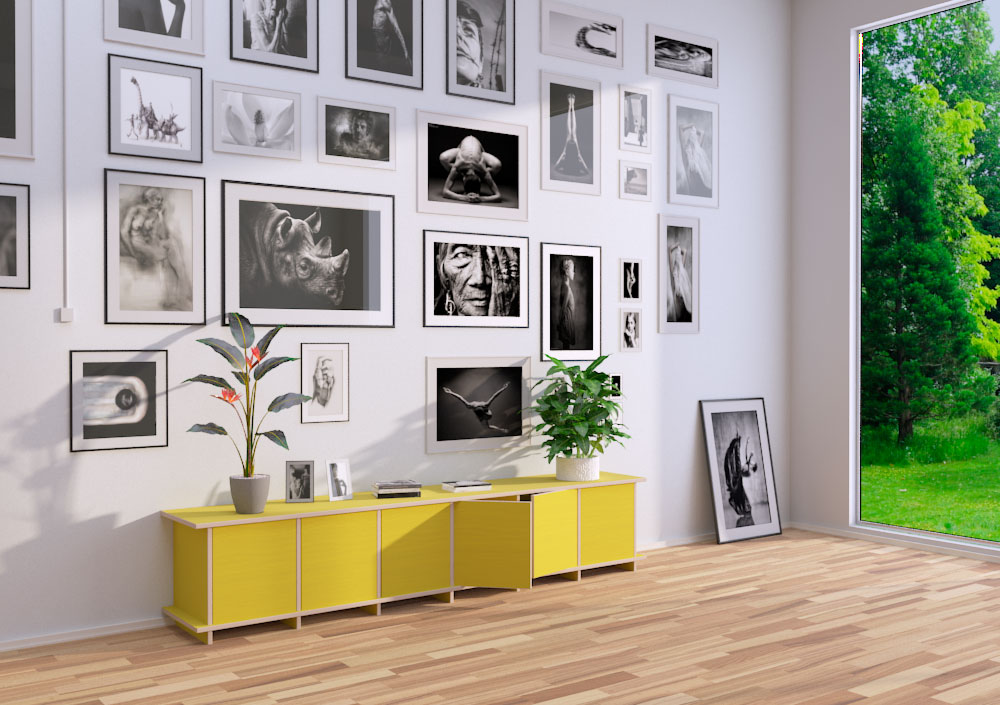 Materials
Wood is the most sustainable material in the world
True to the interior style Lagom, this year the trend is materials that allow us to perceive the beauty of nature. Individuality and the need to be able to stand out from others is always in the foreground here.
Furniture material
So if you want to go with the current living trend this year and furnish your home that way, you should pay special attention to the material of your furniture. Wood is and will remain our timeless companion. Furniture made of wood has automatically become a symbol of natural living. Mostly, these pieces of furniture are uncomplicated, they also age slowly and most importantly with dignity. With form.bar'sconfigurator you can customize your furniture and even choose the material and color yourself.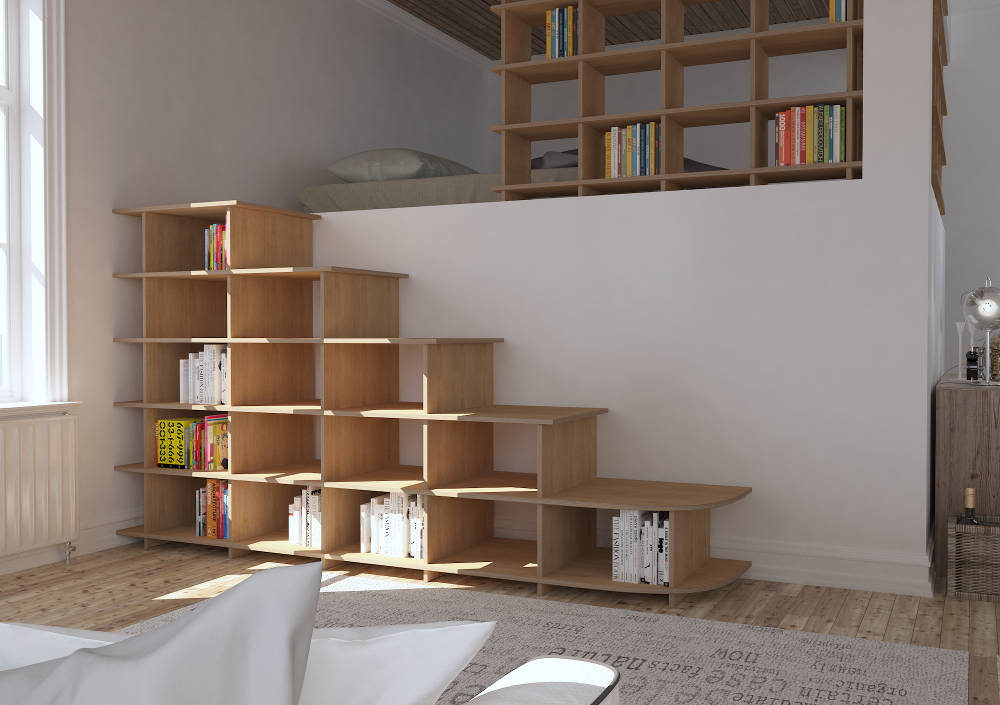 Different natural tones can be wonderfully combined, but a mix with modern elements is also quite stylish. Light, natural wood is particularly popular. When furnishing, however, be especially aware that nothing in your apartment has to look perfect. Small flaws or edges in the furniture have their own character and spread a cozy atmosphere.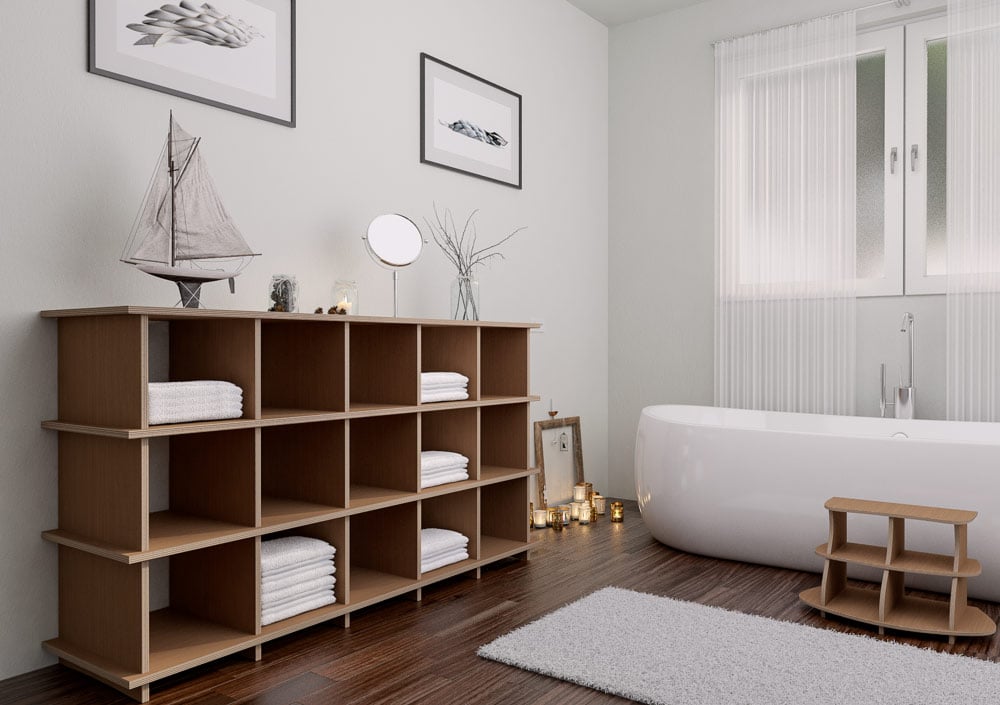 Decoration material
Especially in the dark season it is nice to make yourself comfortable on the living room with a cozy blanket. A beautiful velvet blanket is perfect for this, because velvet is back in fashion in 2018.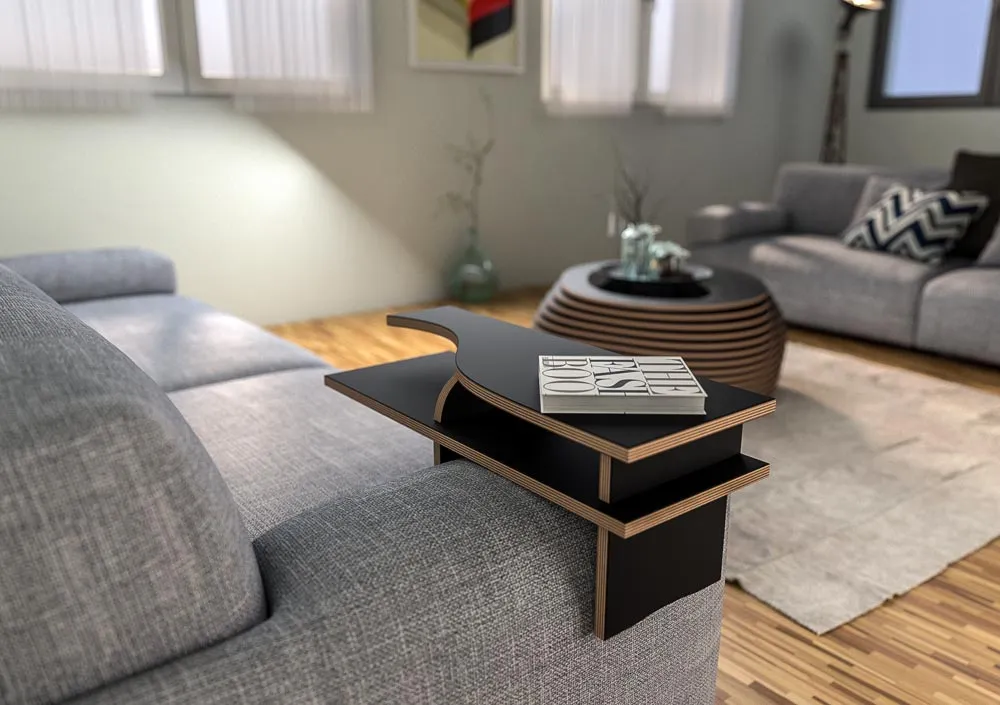 For other accessories, materials such as metals, woven or knotted wool or stone are suitable. Even though copper has been trending for a bit longer, you don't have to throw away your decorations because copper also stays in fashion. Still, a beautiful metal mix of copper, silver, brass and gold makes quite a statement this year. But if you don't like it anymore, you can also go for brass.
Last but not least, your home this year can not do without accessories made of glass. The romanticism of the 60s, which radiates the material, is very popular this year. Whether classic clear glass or colored tinted, does not matter. The main thing is to have beautiful glass accessories in your home.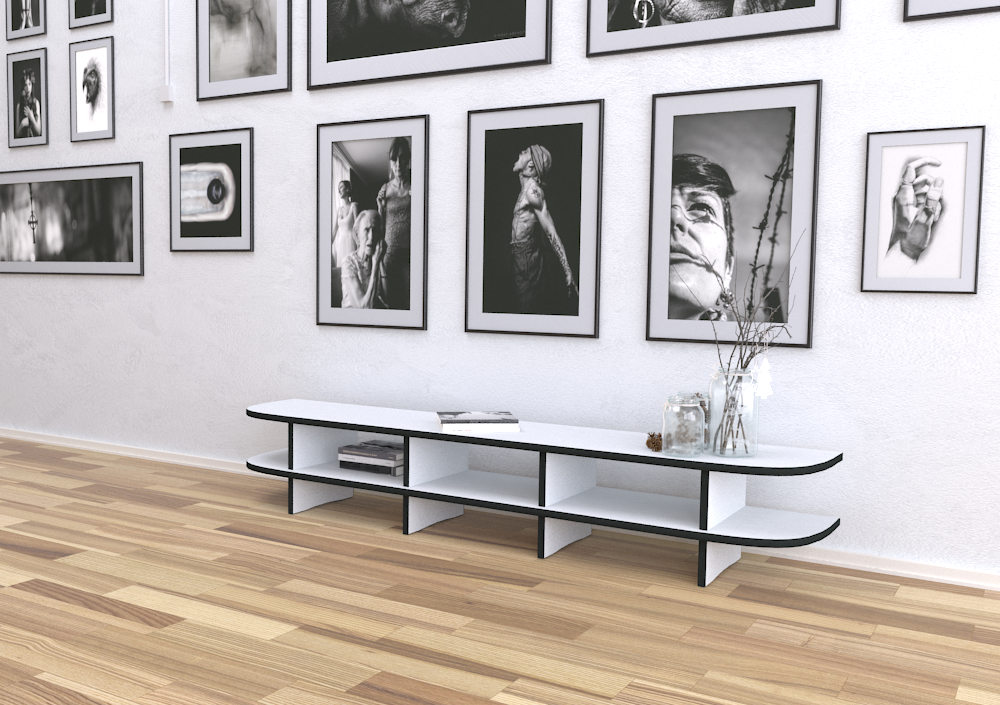 The most important home trends 2018 at a glance
This year, fabrics may again be more playful and patterned.
Natural materials create coziness
No material surface has to be perfect and smooth. Notches and edges are desired!
Ultra Violet should not be missing anywhere this year.
Glass, velvet, metals and stone are top materials for your accessories.
Wood, on the other hand, the trend material for furniture.
Your home is your haven of peace, retreat and meeting place with your loved ones.
Fazit
Well? Do you now also want to bring a breath of fresh air into your home, redecorate and design your own four walls according to your taste? Then go for it, so that your apartment will soon be even more beautiful and cozy. Take the opportunity for renewal. After all, we like to be at home and spend most of our time there with family and friends. Accessories and mementos that make us happy and that we love also help us relax. And this factor of relaxation will become more and more important in the future. So, have fun decorating your home.