Production
The digital manufactory
We appreciate the conservation of regional craftsmanship. Therefore we steadily collaborate with manufacturers who attach utmost importance to handicraft.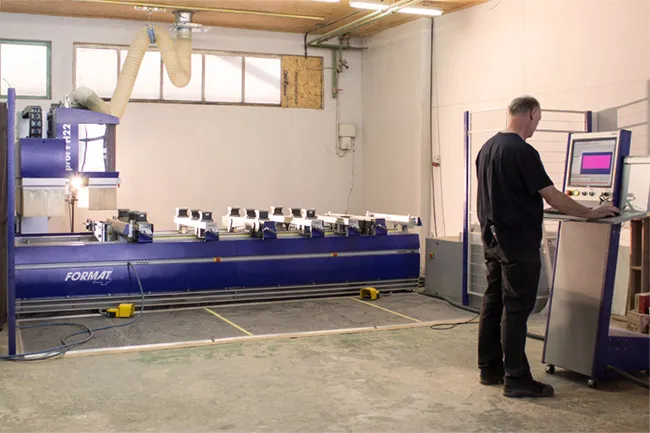 Modern Technology
First step of production is to tailor your chosen wooden composite with latest CNC-milling technology. Production data for this work are automatically transmitted by our innovative online-configurator to a local partner business. The Carpenter is now able to produce your piece of furniture exactly as you had created and examined your 3D model. Every single workpiece is treated with great care and will be customised to your specifications.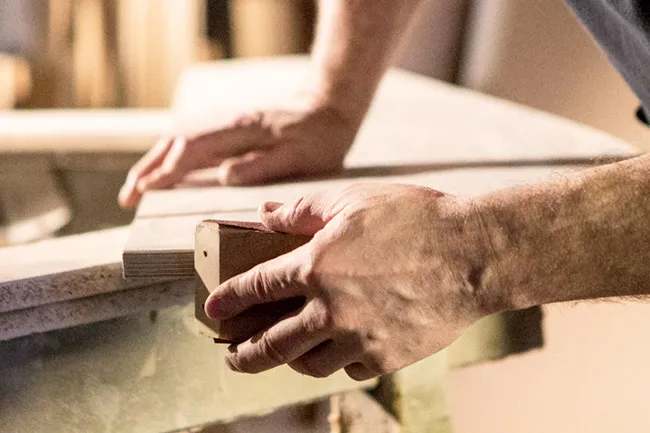 Traditional Handicrafting
At form.bar we utilise and appreciate the low distance to our local partner companies. This enables form.bar to cover the whole process of production, from design till delivery and we can do it all for you. We combine latest manufacturing technology with genuine handicraft. In a last but also most important step your furniture will receive the finishing touch through affectionate handicraft. Depending on material surfaces will be smoothed and sealed to gain perfect haptics.
Regional quality of carpenters
Final touch through affectionate handicraft
Traditional Handicrafting
Create and order your individual design!
Design Now!