Material samples
Get 2 free samples and convince yourself of the look and feel of our FSC®-certified materials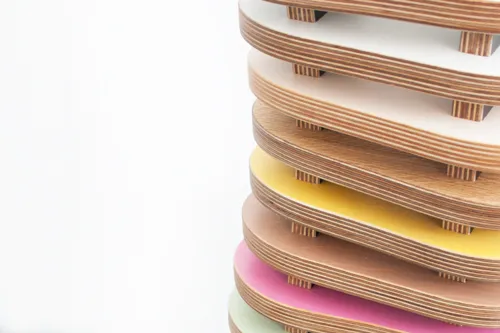 Birch plywood
Our popular premium material is made from the best Finnish birch veneers and is therefore particularly robust. Thanks to a synthetic resin coating, the surface is scratch and light resistant as well as water repellent. At the same time, the natural characteristics of the wood are preserved by a subtle shimmering through of the grain. Each veneer panel is unique in its structure, small knots and inlets are natural phenomena of this valuable material. The edges are broken and ground.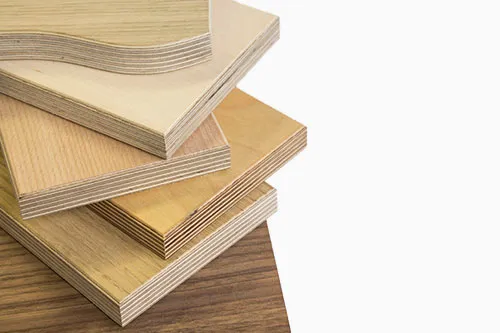 Real wood veneers
With high-quality real wood veneers of oak, beech, walnut or birch, you can create a perfectly natural look of your furniture. The selected real wood from Finland is cut into wafer-thin layers and applied to the birch plywood. Because it is a natural product, the color of the wood may vary slightly depending on the age and location of the tree used. The edges are broken, sanded and additionally oiled.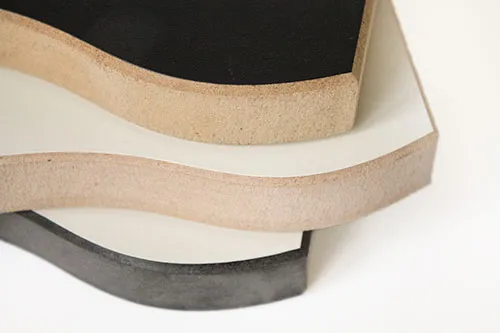 MDF
Medium-density fiberboard (MDF) is popular with our customers as a less expensive alternative to birch plywood. This hard-wearing wood-based material is available in white and black and with a natural edge. MDF is not quite as robust as birch plywood, yet it is a valuable and versatile material that is ideal for furniture construction. The edges are broken and sanded.