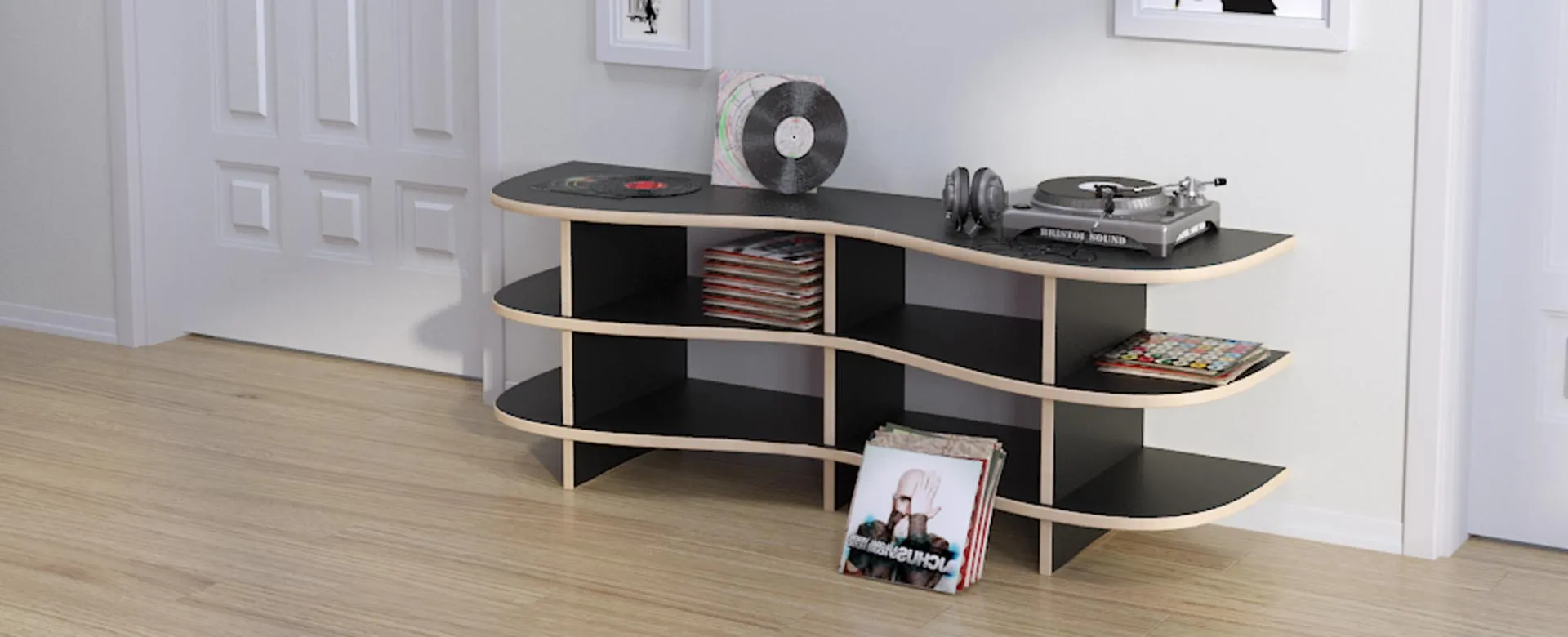 Youth room furnishings
Tips for choosing furniture and decoration
When furnishing or redesigning the teenager's room, parents should make sure to include the teenager's personal taste. After all, the teenager should spend time in his or her room every day and must, of course, feel comfortable.
So parents need to realize that the room is no longer for playing, but for living. Especially in a small teenager's room you should pay attention to functional furniture with dual function. However, you should leave the decoration entirely up to your child, as young people usually have their own precise ideas about their feel-good room.
Highlights of form.bar for your youth room
Choose your favorite design and customize it
Furniture for the youth room
Individual furniture for individual personalities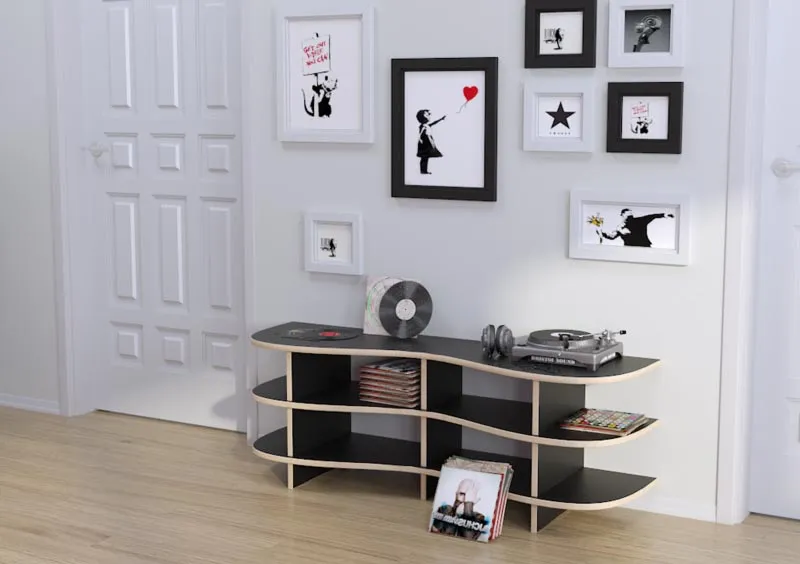 The size of the room plays a big role when it comes to choosing the right furniture for your teenager's room. In a large room you are much freer in terms of furniture selection, as in a small room. Especially here you should pay attention to practical furniture that does not take up much space, but still offers enough storage space. The basic equipment includes furniture such as a bed, desk with matching chair and a closet. If there is any space left, a TV corner with a sofa or bench and a TV is a nice idea. In addition, shelves, a commode or sideboard to store items for everyday use should not be missing either.
Practical cabinet systems in the youth room
The older your child gets, the more important fashion and style becomes. Therefore, a practical cabinet system with plenty of storage space is very important to be able to carefully all the clothes. The size of the closet depends on the size of the room. Therefore, for a small room, a practical corner wardrobe is a good choice. Also closets with sliding doors or sliding doors are very practical, because they do not have doors that open to the outside and thus take up space. Doors with integrated mirror are very popular especially in a girl's room very popular. Especially with the closet you should pay attention to a good quality, because the youth usually do not handle your closet gently. In addition, it should be made of an easily care material.
Chairs for youth room
In order for your child to do his homework properly at the desk, an ergonomic desk chair is very important. This should be really comfortable and support a healthy posture. The best desk chairs are those that are flexibly height-adjustable and can thus be perfectly adapted to the body size and height of the desk. In addition, it should have an armrest and backrest so that a comfortable sitting position is possible. Of course, the design also plays a major role. Here you should again clarify with your child which desk chair is convincing on both sides.
Tables & desks for youth room
A desk in a teenager's room should ideally grow with the child and offer enough space to work. It is useful if it has storage compartments or drawers so that school supplies such as pens, folders and books can be neatly stored. For this purpose, it should be height-adjustable and positioned so that it has direct access to sockets, if possible, to position a desk lamp on the table and, if necessary, to use a laptop at the desk. It is pleasant to place the desk near a window. This way, you get enough daylight and don't have to do your homework in a dark corner.
Youth beds of all types
Finding the right bed for you is not always easy. The children's bed with a width of 90 cm is usually no longer enough. If the size of the room allows it, your child will certainly be happy about a youth bed with a width of 120 cm. If you only have a very small room available, a chic sofa bed is a good choice, which can easily be converted into a sleeping option as needed. So even friends will find their place, if they ever stay overnight. There are also beautiful beds that provide an additional mattress in their bed base or the bed base can be used as storage space. In addition, a nice large loft bed or bunk bed offers itself. This is very space-saving, as there is room under it for shelves or a desk. However, it is important to choose the bed together with the child, so that he is also satisfied with his future bed and likes to sleep in it.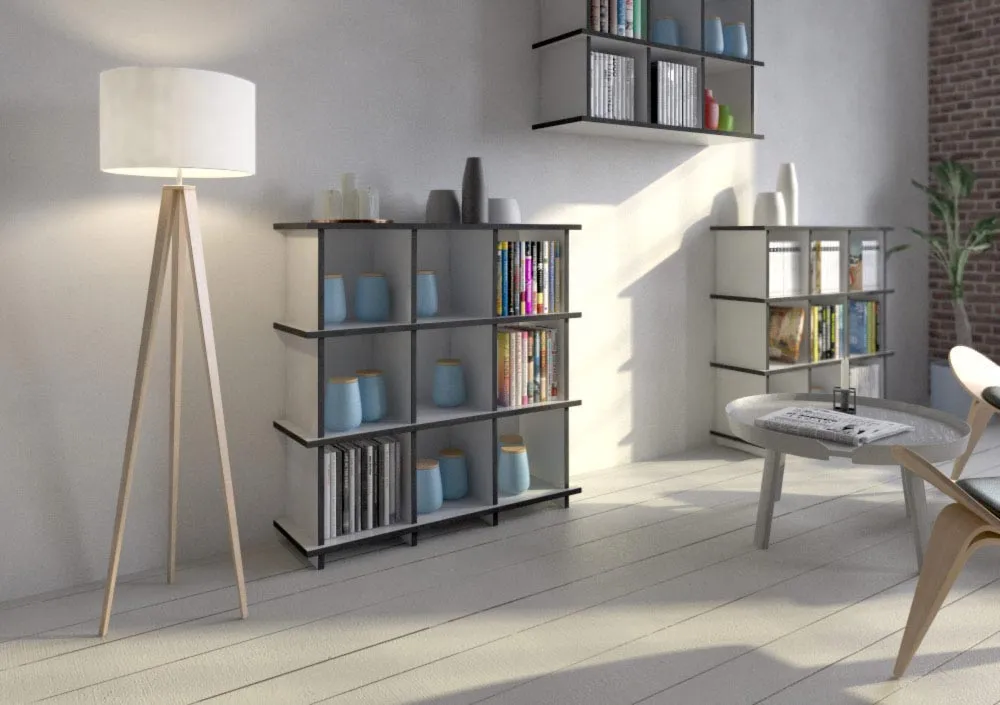 Space saving shelves for youth room
Instead of a complete wall unit, we recommend individual shelves or cabinets in large and small, which can be easily rearranged or even expanded as needed. However, often the youth room does not offer so much space and it is difficult to find the right shelf that still meets the child's needs. We at form.bar offer you shelves that can be adapted to any room situation and can be freely customized in terms of design. First configure your desired shelf according to height, width and depth and choose your favorite material from various materials. Then you can freely deform it - whether straight or curved, you decide what you like!
Sofas & armchairs for youth room
The youth room plays an important role when visiting friends. There, old furniture from the baby room or children's room is taboo. A cool sofa for relaxing with friends now becomes the highlight in the youth room. For overnight stays, a sofa bed is extremely practical. Also, small stools, armchairs or even a bench offer themselves as seating. A side table rounds off the relax zone in the new youth room.
Well-being and decoration ideas in the youth room
Well-being and decoration ideas in the youth room You should leave the decoration for teenagers' rooms to the future occupant, because especially in their teenage years, children become independent personalities with their own opinions, tastes and interests.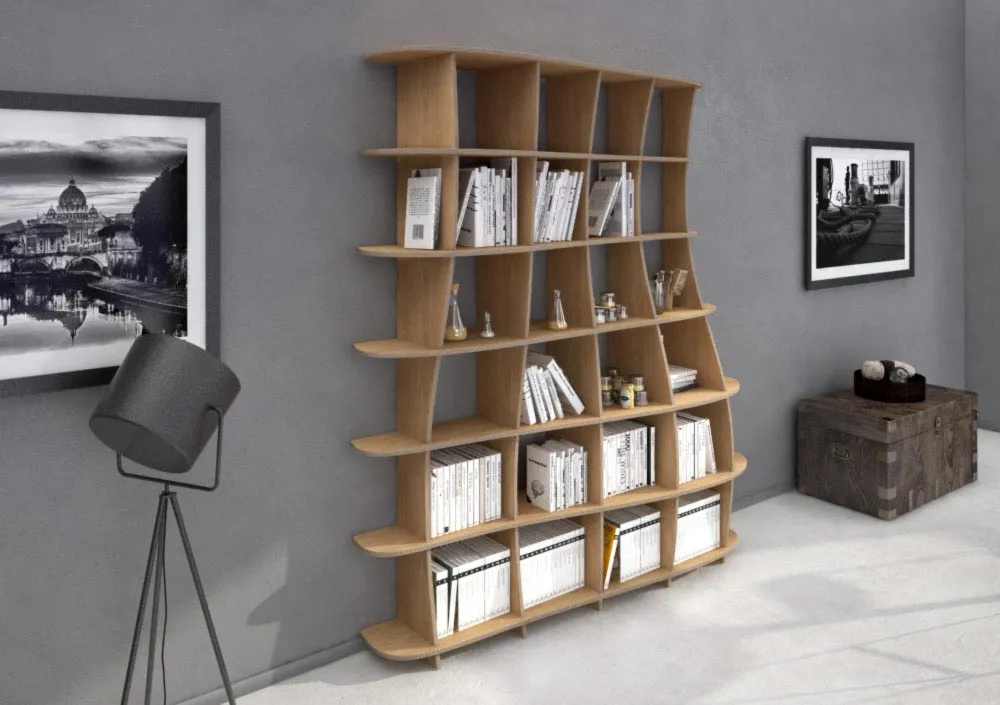 Youth room ideas for boys
You want to furnish the youth room and are looking for suitable furnishing ideas? Then you've come to the right place! First of all, it should be discussed together what the resident wants and what interests or hobbies he has. Guitars, cars, balls or even a punching bag are welcome items. Also a television with Playstation or a music system are items that are very popular with boys. The color scheme usually includes blue, gray, green, black or brown.
Hobby related decoration
Once all the youth room furniture is purchased, it's on to the matching youth room decor. A cool youth room should in any case reflect the interests and hobbies of the teenager. There are several ways to do this. If the child plays a certain sport, you can easily create a soccer or basketball room. Simply integrate a basketball hoop or a small soccer goal into the room and emphasize it with the appropriate colors and accessories.
Sportposter
The walls of the youth room offer enough space for posters of the favorite star or team. So your child has the opportunity to integrate his idol in his room. For girls, posters of horses or boy bands are very popular. Of course, it does not have to be posters, because there are also plenty of beautiful murals with cool motifs. Photos of friends and family can also decorate the wall of the teenager.
Matching wall colors
Since the taste of adolescents can change very quickly, you should work with more reserved colors. Because often accessories such as bed linen or murals are colorful enough. A mural can be replaced faster than a bed, cupboard or even wallpaper or wall paint. If you want to set up a youth room for a boy, you can orientate yourself on the colors blue, green, gray, black or brown. In a girl's room, pastel tones, red, orange, yellow up to purple and pink are available. It is important to ask your child what color they want so that they feel comfortable afterwards.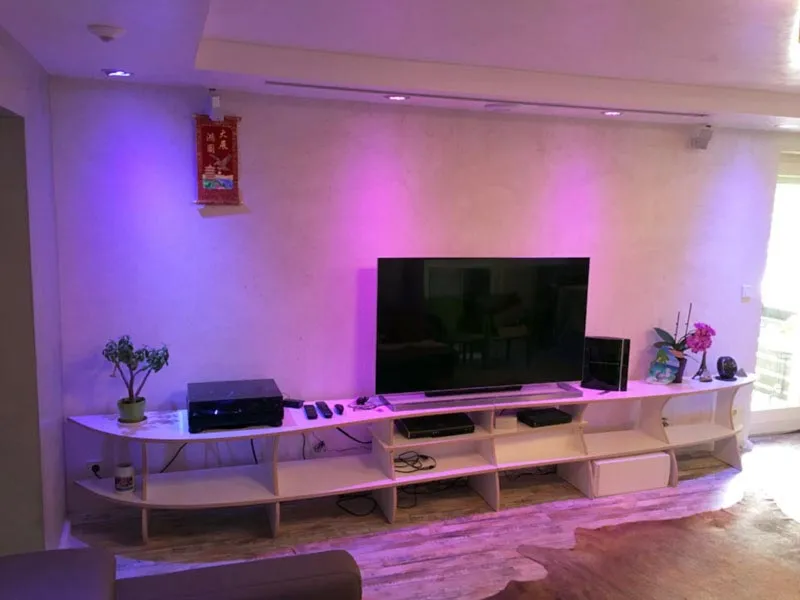 Youth room ideas for girls
Warm colors such as red, pink and purple are best for a girl's room. It makes sense to paint three walls in a light color and to set a color accent with the fourth wall. Wall art, photos or posters of horses, fashion icons or favorite places are particularly suitable. Wall tattoos with motifs such as flowers, hearts or animals are also very popular. Since the girls' favorite colors change very quickly, you should use color-neutral furniture and add color accents with accessories. One consideration would be a nice dressing table with an integrated mirror and a matching stool. A beautiful chandelier ultimately makes the girl's room perfect.
Wall decoration
Are you looking for youth room decoration ideas?
When it comes to wall design and decoration, you can let off steam in the youth room. Depending on what the rest of the color scheme in the room looks like, the wall decoration should of course harmonize with it. One way to spice up the walls is wall tattoos or beautiful murals. Even photos with matching picture frames can no longer make your walls look bare. There are also beautiful wall lights in different models. A great idea is a wall converted into a blackboard. This is ideal for doodles, reminders or notes. With a special board color, this implementation is child's play and turns the wall into something special.
Big mirrors
Especially if you want to furnish a small teenager's room, you should not do without mirrors, because they make the room look bigger. In addition, mirrors are also very important at this age, as they develop their own clothing style. A closet with a mirrored door, for example, is the right choice here and especially girls will be happy about a big beautiful mirror to pick out their best outfit in peace.
Home decoration do it yourself
Since children at this age also like to tinker, they can also create their own wall decorations. There is the possibility to paint a beautiful picture on canvas or to make picture frames for photos or homemade pictures. Also lamps, mobiles or garlands can be easily designed yourself.
Home accessories for youth room
Your design wishes are open to many possibilities - whether wall stickers, patterned wallpaper, colorful storage boxes, carpets, beanbags, lamps or curtains. There are countless possibilities to transform the teenager's room into a feel-good oasis for your child with the right living ideas. It is important that your child is allowed to help with the selection of accessories, so that he or she feels comfortable in the youth room afterwards.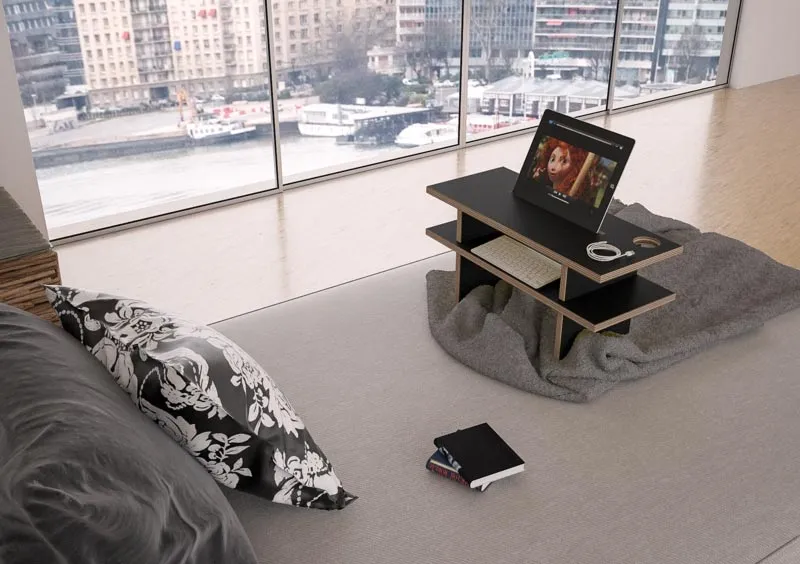 Wall tattoos for youth room
Wall tattoos are a great way to beautify the walls in the youth room without much effort. Wall tattoos are available in different motifs or as poetic or cool sayings. If your child does not like the tattoo after some time, it can be easily removed and change the style of the youth room.
Frame for youth room
Are you looking for youth room decorating ideas? Photos are always a nice way to spice up the room and add a bit of personality. Photos with friends, family or special travel destinations can decorate your walls. The only thing missing afterwards is the matching picture frames. These are available in different variations. Whether small or large, made of wood, metal or plastic - here you are completely free. It can also be several colorful or style different photo frames are combined with each other. Another possibility are large photo collages in a beautiful frame.
Wallpapers for youth room
The choice of wallpaper should be chosen wisely, because it is a lot of effort to change it again. However, there is an extensive selection of beautiful motifs that are guaranteed to please your child. From fancy pattern wallpaper in modern, bright or bold colors to discreet plain wallpaper or realistic photo wallpaper with, for example, landscape motifs, city skylines or animals. Also themes such as fashion, soccer or graffiti are usually very popular. Here, however, the choice of wallpaper should relate to the interests of the child. With a photo wallpaper should be designed only one wall and the remaining three walls rather simple, so that the room does not look too restless.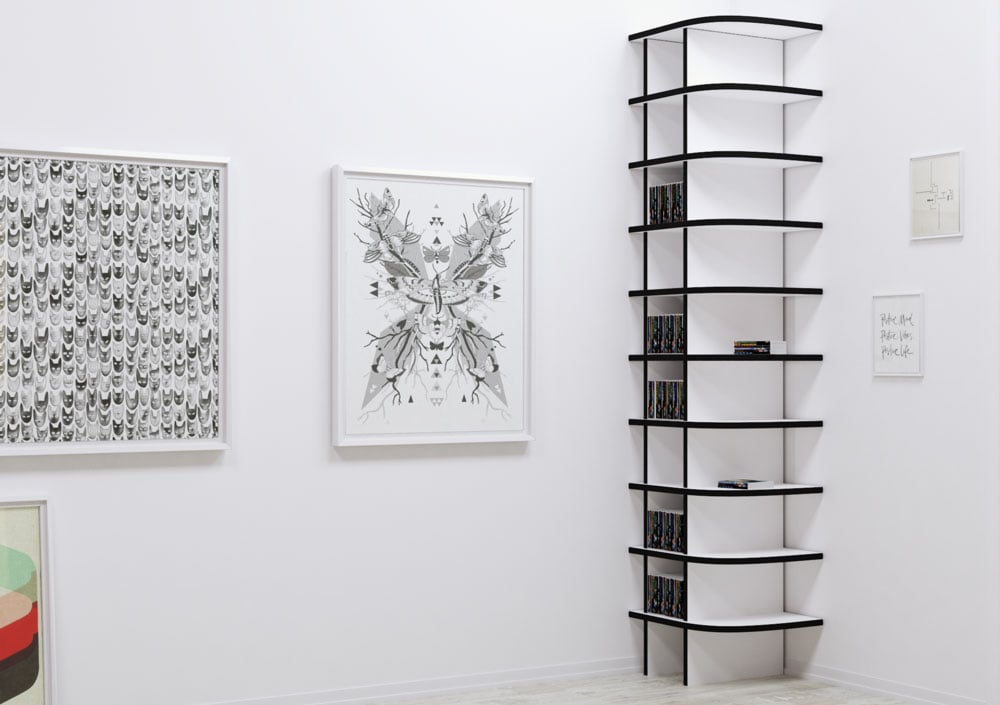 Wall design with pictures
So that you do not make anything wrong with the wall design, you should leave the wall design right to your child. Thus, they can decide for themselves what they like and thus feel independent and self-confident. In furniture stores you can find a wide selection of wall murals and picture frames for self-painted pictures or photos of family, friends or favorite stars. There is also the possibility to create a whole photo wall. Whether the pictures are attached to a taut string or hang on the wall with a frame, however, is up to you.
Youth room sets
Furniture for youth rooms is available either as a complete youth room furniture set in the same style to buy or you have the opportunity to individually assemble individual furniture. We from form.bar offer you different furniture made to measure from which you can easily assemble your desired furniture according to form and color.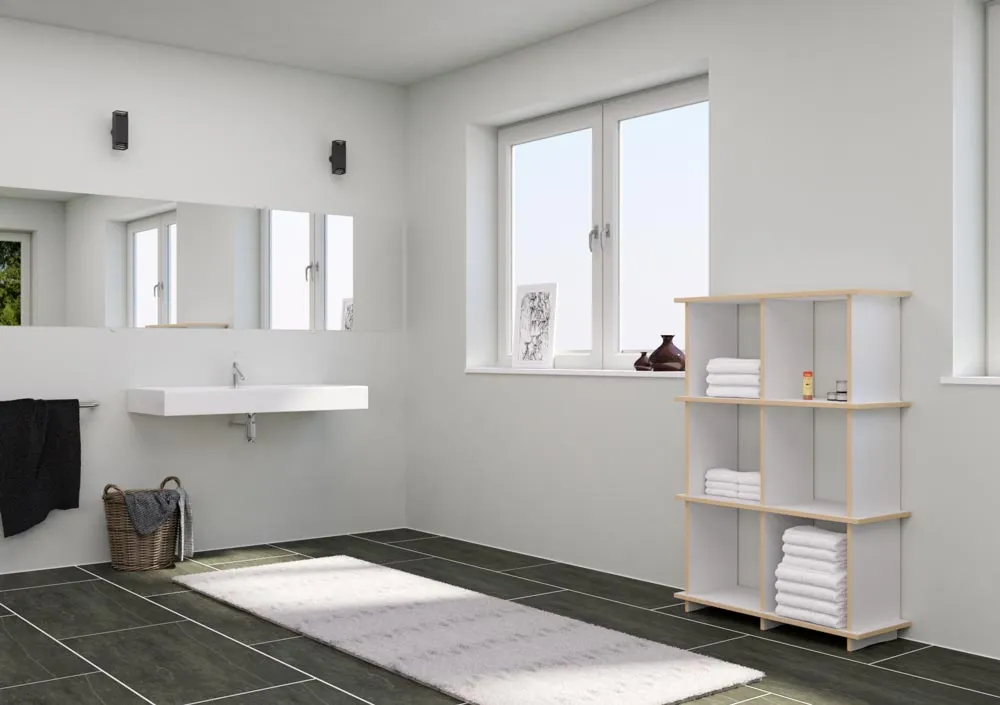 Youth room set nature
Youth room sets come in different forms, colors and materials. If you want to create a natural youth room, you should go for wood types such as birch, oak or walnut. The material brings a piece of nature into the room and makes it look cozy. In our online configurator you can choose your favorite color among different materials and deform your furniture according to your mood.
Youth room set for girls
Teenage girls usually have their exact ideas about their own kingdom. Romantic motifs, ornate forms and the colors pink and white are nevertheless popular with almost every girl. Especially when it comes to buying a uniform teenage room set for girls, the choice should be well thought out, because furniture can not be replaced so easily. Often, a completely new furnishing must be made. So it makes sense to let your daughter decide for herself what she likes and what she feels comfortable with.
Youth room set for boys
Teenage boys also want to get away from their nursery and want an age-appropriate teen room. The key here is to know your son's hobbies. Also for boys, it is important to choose a suitable teenage room set, with which the adolescent feels comfortable and likes to spend time in his room. Especially electronic devices such as TV, game console or stereo are very popular with every boy and are usually indispensable.
Youth room set in different colors
A youth room set consisting of a bed, desk, closet or commode comes in different styles and colors. Many youth room sets have the same style, but different colors. What you and your child like about it is a matter of taste and depends on the rest of the room design. If the youth room already has colorful walls, it is recommended to buy rather a neutral, uniform furniture set. If the walls are kept rather simple in cream or white tones, you can gladly fall back on colored furniture. The rule here is: what you like is allowed!
We plan the youth room for your offspring
Get advice from our professional team of designers.
To the design service
Furnish small youth room
With the right living ideas and tips, even a small youth room can be furnished functionally and comfortably
The right furniture arrangement
If the teenager's room is rather small, practical solutions are needed in the design: think carefully about which furniture arrangement makes the most sense and thus the least space is lost. If possible, the workplace should be placed near the window, so that there is enough daylight for studying. Things that are not used daily can be temporarily stored in the basement or attic. It is also advisable to occasionally sort out or dispose of old things that are no longer needed, so that there is room for new things.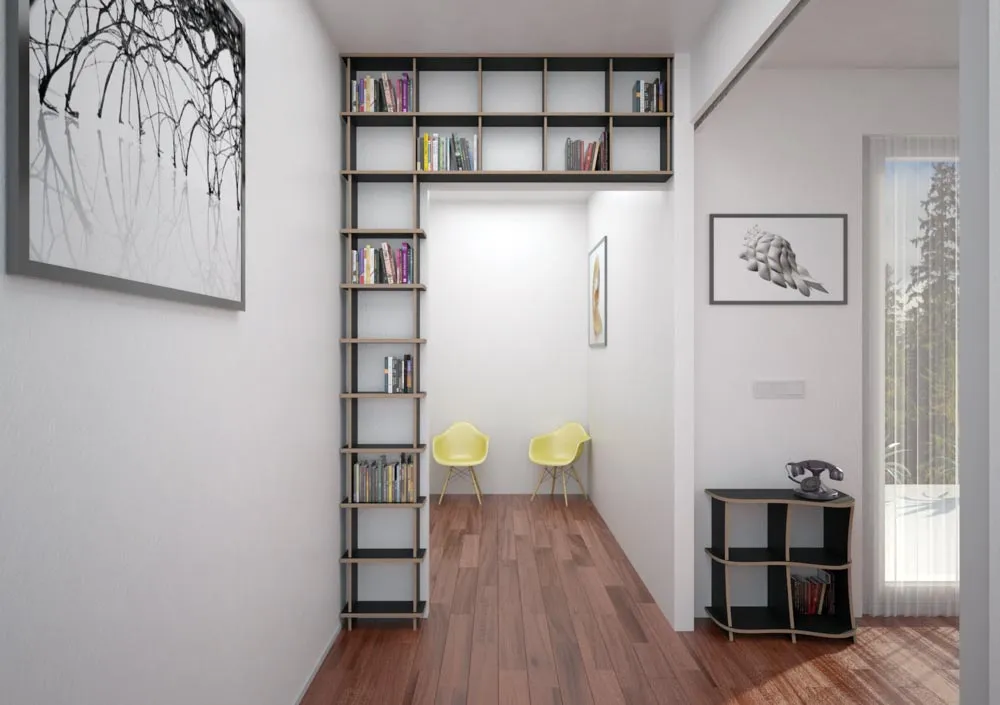 Use space conditions sensibly
Optimally furnish small youth rooms: Don't leave your room corners unused, but rather fill them with a beautiful as well as space-saving corner shelf from form.bar. Also, buy furniture with a shallow depth and take advantage of the heights of the walls. Wall shelves or shelving modules are ideal for gaining additional storage space. For example, use the space above the door for a practical shelf. At form.bar, we offer you wall shelves that adapt precisely to your room situation and don't waste a single centimeter of space. Simply determine your desired dimensions and further configure your new shelf according to form and color.
Space saving furniture
Even a small youth room cozy furnishings can be very simple with the right furniture. Many children's rooms are small and do not have much space for large, bulky furniture, so we recommend space-saving, functional furniture that will bring a cozy atmosphere even in the very small room and be practical to boot.
One option would be closet walls with integrated desk and closet. There are even cabinet variants with integrated bed, which during the day can be folded into the cabinet. Another idea would be a loft bed. These are great space savers as they go up in height and there is room under them for a couch or desk. Under the desk you can place a roll container, which provides additional storage space for notebooks and pens. Corner shelves or corner cabinets also work well in small rooms.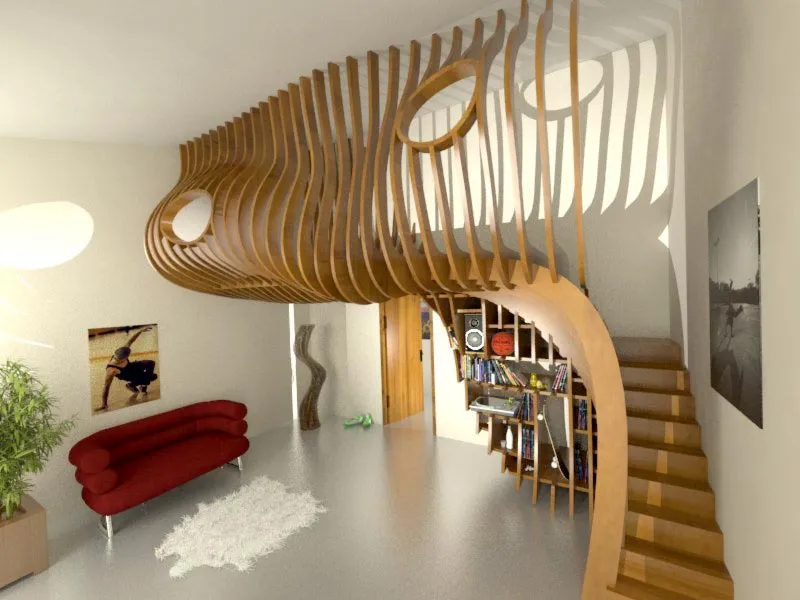 Loft beds for youth room
In a small youth room loft beds are particularly suitable. They do not take up much space and allow positioning the desk underneath. However, a loft bed is not suitable for everyone. Some like to sleep in it, others prefer a normal bed. That's why it's important to include the adolescent in the purchase decision. It's best to use a room planner or draw a plan for the future teenager's room together.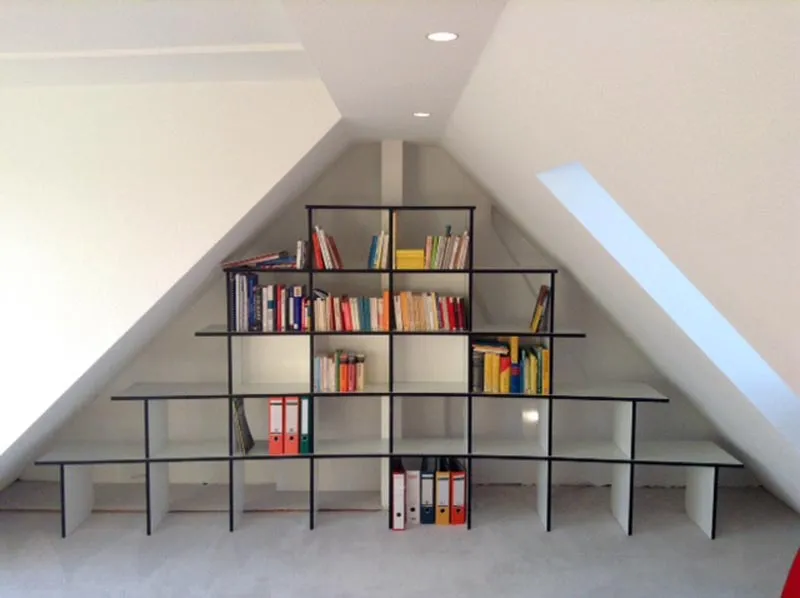 Space saving special designs
If you have complicated wall protrusions, niches or sloping walls in your small youth room, you should resort to space-saving custom designs. Form.bar has the right shelf for every room situation! Due to the customization you will not lose a single centimeter and the space will be used optimally. Simply enter dimensions, form and desired color in our online configurator and then order directly online!