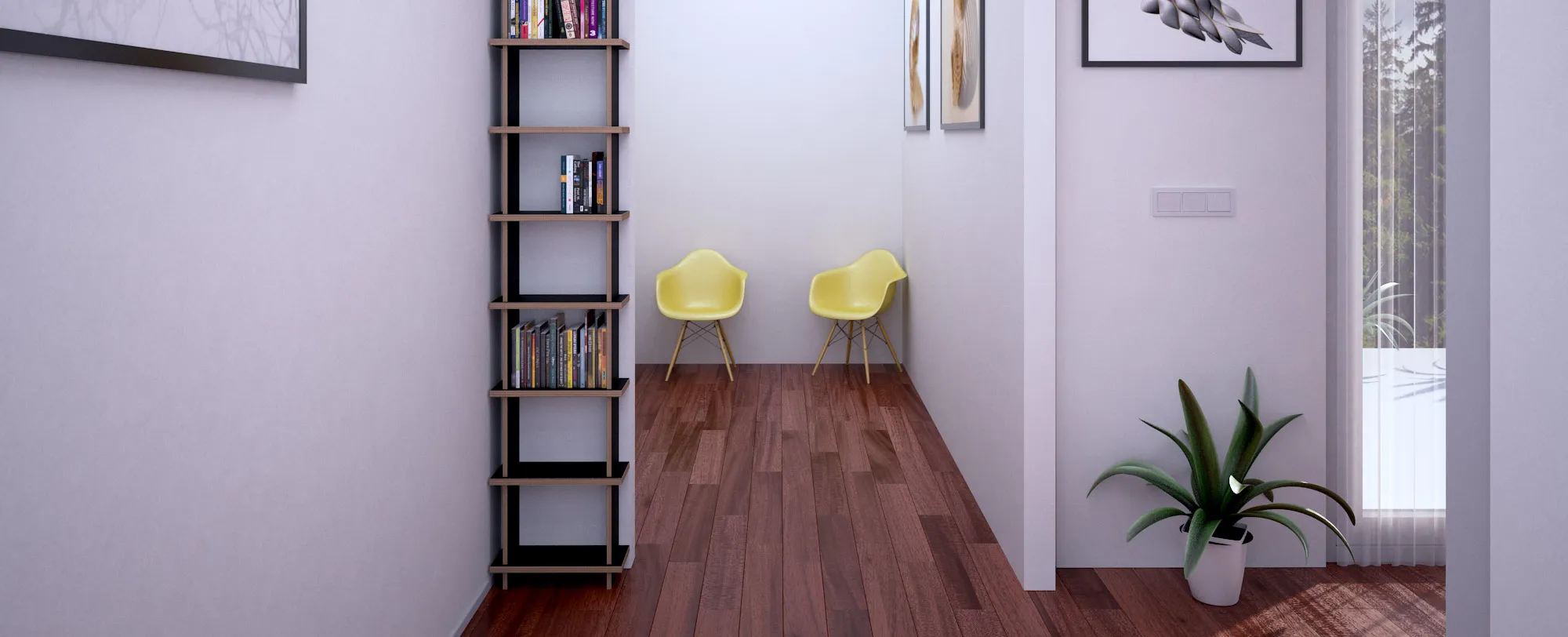 Furnish hallway
The hallway is the room in a house or apartment that is usually the most difficult to furnish. The entryway is the first room your guests see when they enter. It gives the first impression of your style of living and how you live at home within a few seconds. So it is a difficult task to arrange the hallway in such a way that it looks homely and inviting on the one hand, and at the same time offers practical storage space for your jackets and shoes. However, most hallways are very narrow or small, have too many doors, usually have no windows and thus look gloomy and bare. In addition, the hallway often houses power boxes and has pipes that need to be planned for and require good design ideas.
The challenge entrance area
The often narrow hallway must be cleverly planned so that it can develop its full added value. In the following guide, we reveal valuable living tips and ideas for your new hallway design - suitable for any room size and any budget. We'll also look at the right color scheme and lighting, and show you how to make the most of distracting features such as radiators. In addition, we show you some unusual furniture from our form.bar online store and go into the different types of furnishings in a small or large hallway.
The difference between
hall, hallway, wardrobe and corridor
For now, let's first explain the difference between these four terms, as the meaning is unclear to many people.
A hall is the connecting space in a house or apartment from which the other living rooms are accessible and which is immediately adjacent to the entrance to the house.
The word hallway is often used as a synonym for the hall.
A wardrobe is a piece of furniture for clothes storage such as jackets, coats or shoes. It is also called a clothes room in a house or building.
A corridor is an elongated connecting space inside a usually public building such as schools or offices.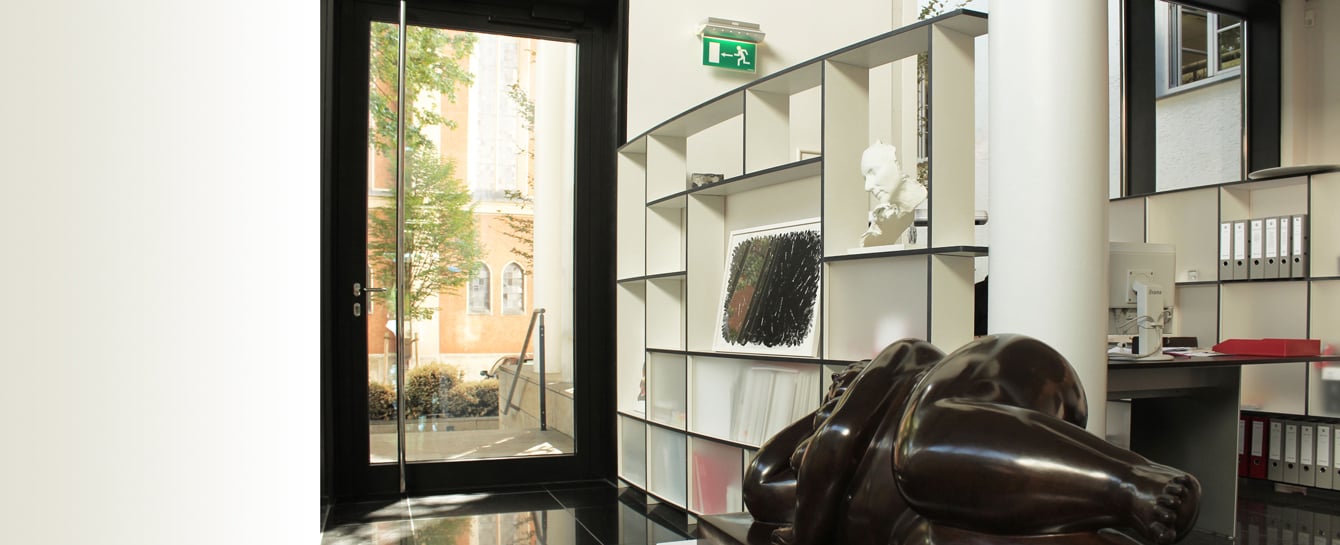 The difference at a glance
The hall: a usually narrow space that can also be found on the second floor
The hallway: refers to the entrance area of an apartment.
The wardrobe: furniture for storing clothes in a room.
The corridor: is a general term for a connecting corridor inside a building
With the size of the hallway is all connected
Measuring, planning, setting up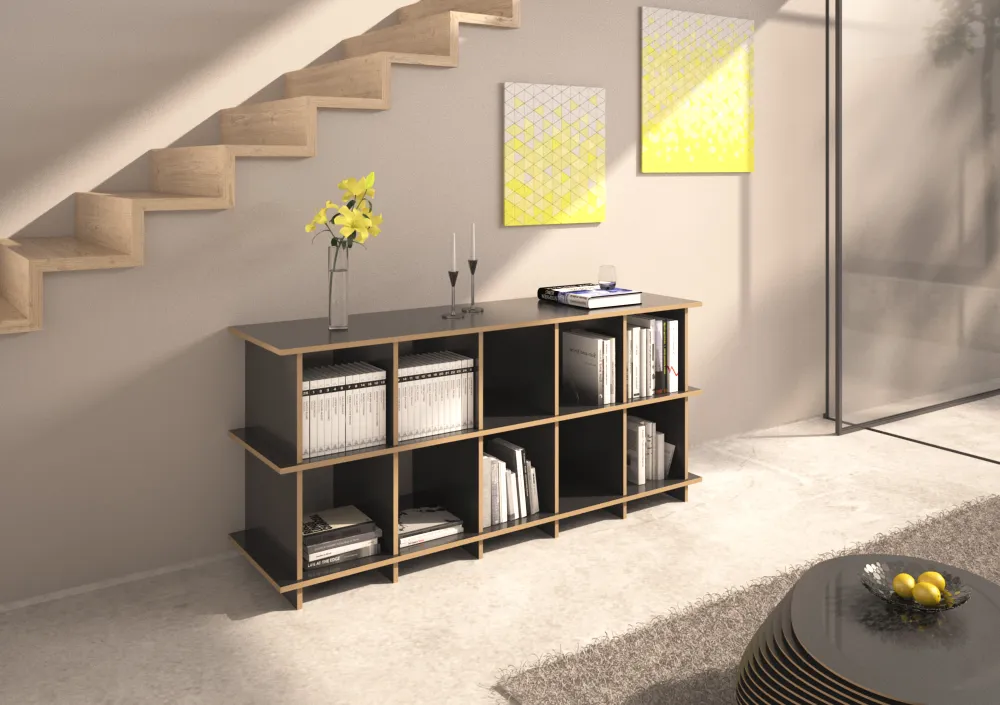 Furnish large hallway
If you have a lot of space in your hallway, there are of course many more possibilities in the hallway design. Designing the hallway without it looking bare or cold can be a difficult task. We'll give you some ideas and hallway tips so that you end up with a homely and inviting hallway.
Very long or large hallways look more harmonious when they are divided into different areas. This can be achieved, for example, by using different floor coverings or free-standing furniture in the room. For example, divide your room into a dressing area with a wardrobe, bench and a large mirror and an area that offers you additional storage space. Here, a large commode or a beautiful shoe shelf is a good choice. To perfectly showcase your most beautiful shoes or even handbags, you should choose shelves with lighting. Another option is to open your own picture gallery in the hallway.
Pictures of family and friends look harmonious and inviting. Just combine them with different colored picture frames and different motifs that you like. An alternative to many pictures is a large photo wallpaper with, for example, a beach or vacation motif.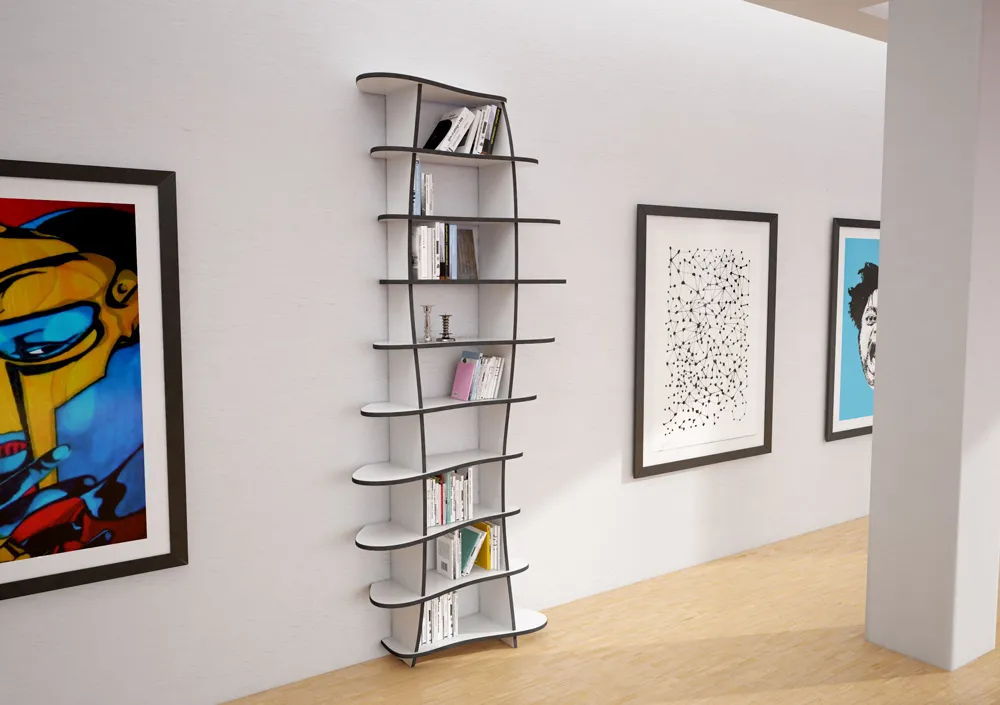 Furnish small hallway
Decorating a small hallway can be a real challenge. A simple trick to make a small hallway look bigger is to have a bright wall design in the hallway. This makes a gloomy room look friendlier and visually widens it. With pastel colors and white tones, your small hallway will look bigger right away. However, if you want to color your hallway, you should only realize the front sides or alternatively individual wall parts with a gaudier color. Of course, you can also stick to a light wall design and rely on colorful accents in the accessories and decoration.
You should also provide enough light with the appropriate lighting. In hallways with little or no daylight, it is possible to replace wooden doors that are integrated into the hallway with glass or partial glass doors. This way you will get more light from other rooms in the apartment. In addition, you should provide a uniform basic lighting by choosing suitable ceiling or wall lights with a lot of light. Spot lighting can also make your hallway visually attractive.
Additional width provides a large mirror that reflects daylight and visually expands the hallway. It should be placed, for example, in front of windows or doors, so that it brings additional light into the hallway.
In addition, in a small hallway you should pay attention to a uniform and bright flooring. Whether parquet, PVC or carpet - a light-colored floor covering creates a coherent overall picture and makes the walls look further apart.
When choosing furniture, you should make sure that it is not too deep. The best solution is made-to-measure furniture, which you can customize yourself according to your wishes and size. We at form.bar offer you exactly this possibility! Get inspired by our furniture and create your personal unique piece for your new hallway!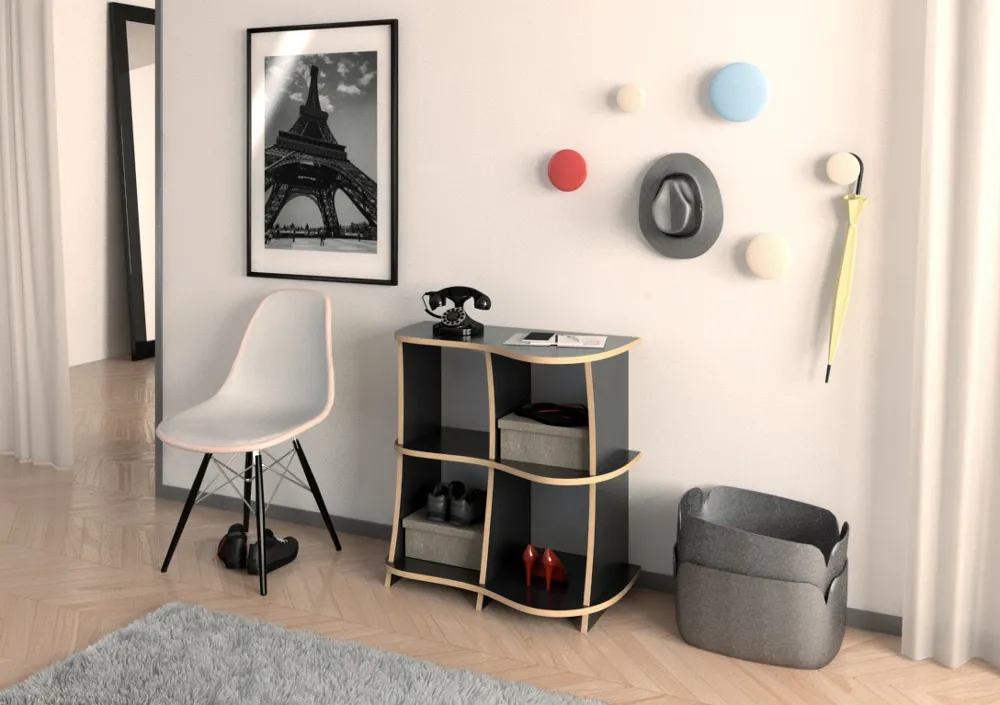 Design long, narrow corridor
Narrow hallway decor: With these hallway ideas you can save space and visually enlarge narrow hallways.
In a long, narrow hallway, instead of a bulky wall coat rack, you should rather use coat hooks or knobs on the wall. The advantage: they save space and can be attached exactly where you need them. They can also be moved or added to at any time. Of course, you can also choose a coat rack.
Moreover, you should use every niche in your home. Most of the time, conventional hallway furniture doesn't fit in tight niches or corners. At form.bar , we offer corner and niche furniture that adapts to your space with precision, without hassle or compromise. Try our award-winning furniture configurator and use every corner and niche wisely with a little creativity!
In addition, you should define a fixed place for all your items, so that no disorder arises. A shelf for keys, wallet or umbrella, for example, helps you to keep order and prevents forgetting. This not only saves you time, but also nerves.
Overcome difficulties in the hallway
Furniture for the hallway cleverly use
A common problem in the hallway: disturbing cables, pipes, radiators or fuse boxes that do not look nice and destroy the overall picture. We provide you with some ideas for the hallway, with which you can get all these disruptive factors under control and how you can cleverly use your furniture for the hallway.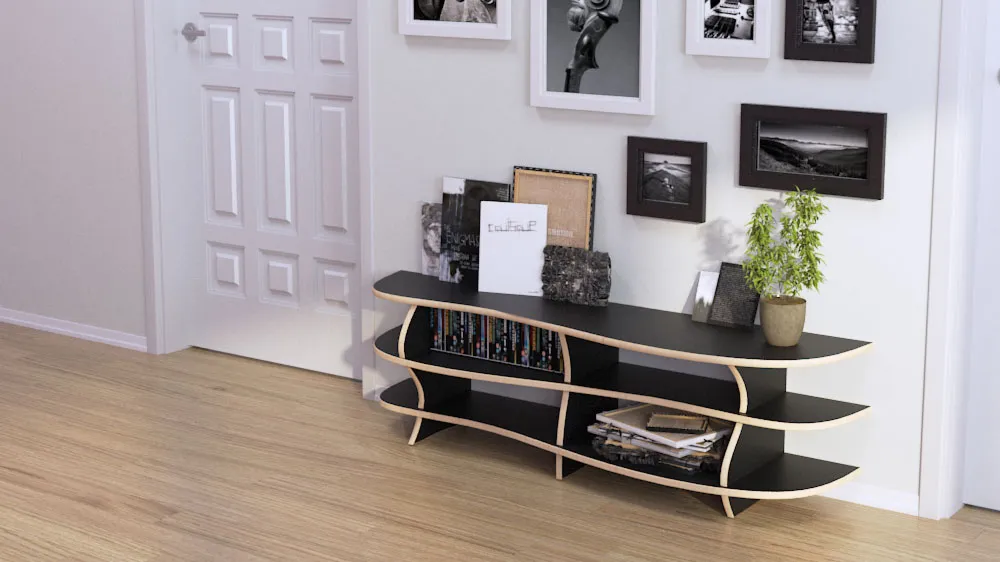 Design ideas with many obstacles, such as doors
If you have a lot of doors in your hallway, which are also dark and make the hallway look gloomy, you should consider making the doors white or matching the light wall design. Thus, the doors visually recede and disappear into the wall. This effect smoothes the hallway and makes it look calmer and more harmonious. If a room has two doors, and one passage is enough, you can also simply put a cabinet or wardrobe in front of it and thus hide the door.
Another common problem is the fuse box in the hallway. In order to conceal it appropriately, there is the possibility to let the fuse box submerge in a sea of pictures, so that it is hardly noticeable. To do this, you just need to bring an appropriate frame with strips to the desired depth and then attach with hinges. Of course, you can also hide it in a matching cabinet , which offers additional space for your everyday items. Thus you have all your things quickly handy and also safely stowed.
Overcoming pipes in the hallway
Disturbing pipes or cables that run under the ceiling and are therefore visible to us, you can easily hide with practical renovation products from the hardware store. Decorative profiles, cable ducts or baseboards with integrated cavities, are easy to install and quickly make these items invisible. Risers can be surrounded with furniture or you can disguise them with special angle elements, which can also be used effectively as holders for lights or decorative elements. Small cracks or nicks in walls can be easily covered with wall tattoos or stickers. These not only conceal the cracks, but also give the room an original and personal touch.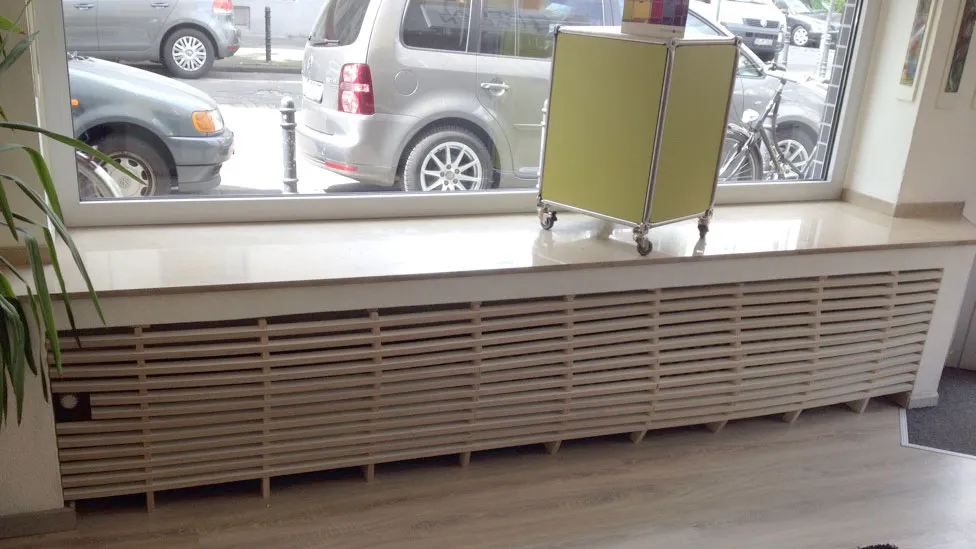 Use radiators in the hallway when setting up
A radiator in the hallway, which is not used at all or even rarely, takes up a lot of space and, of course, interferes with the interior design options. However, if this radiator is low to the ground and not too high, then you can easily disguise it and even make a seating option out of it. At form.bar we offer custom benches that you can fit perfectly above your heater. Otherwise, there are also beautiful glass plates with photo print, which can turn your radiator into a gallery. Another option is to camouflage the radiator and make it in the same color as the wall looks. Either with the matching color or with a steel covering.
We plan your hallway for you
Get your hallway interior designed by our professional team of designers.
To the design service
Various interior design ideas at a glance
We at form.bar have many hallway furniture in our assortment, from which you can choose your favorite piece of furniture and configure it yourself. For example, choose between a wall shelf or corner shelf or a corner, shoe or cloakroom bench. After you have selected your favorite piece of furniture, you can then choose your individual design from 24 different materials and colors and then form it according to height, width and depth. No compromises! If you have any questions or need help planning your furniture, just contact us and convince yourself of our friendly service!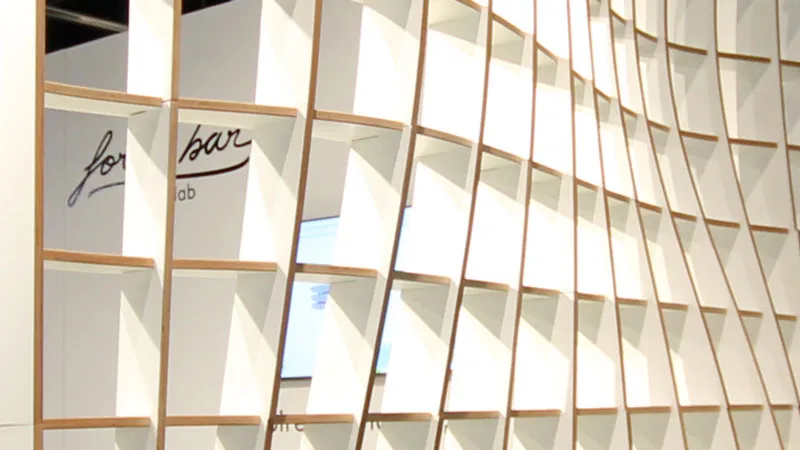 Hallway furniture made to measure
If you have a large hallway and want to divide it into several areas, a room divider from form.bar is a great choice. This is particularly practical, because it not only visually separates the room, but also offers a lot of storage space and looks stylish. In addition, it can be filled from both sides and thus ideally showcases your favorite items. Use our online furniture configurator to create your own custom room divider in your own personal design.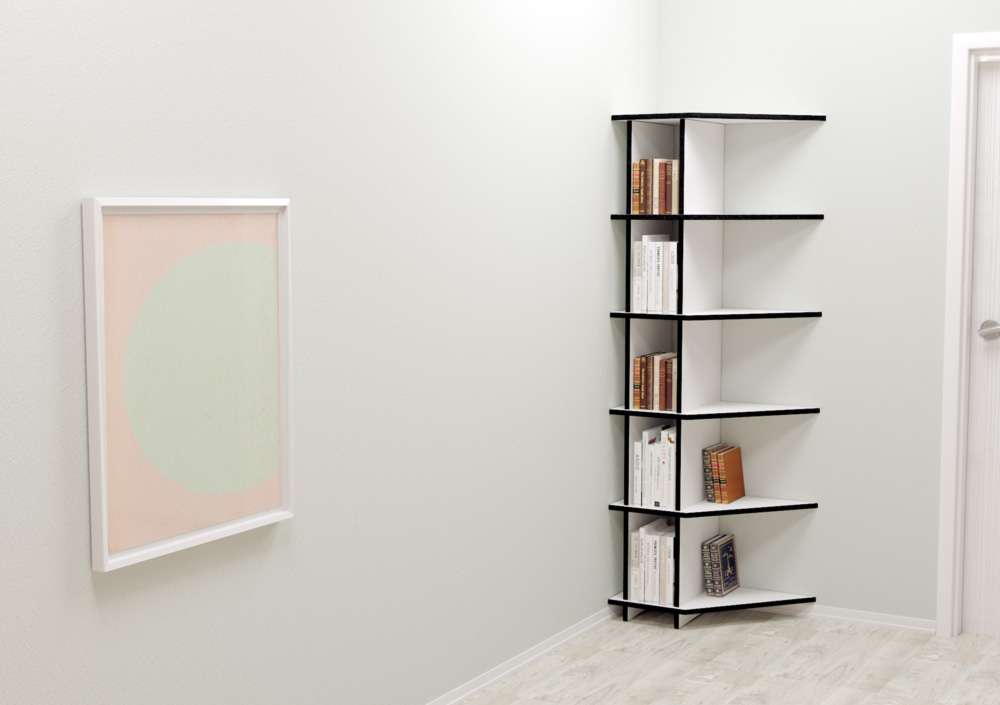 Space saving corner shelf
You don't have much space in your hallway and need space-saving furniture? Then a corner shelf is the perfect solution! To make your new corner shelf match your interior, they come in different colors, sizes, forms and styles. A corner shelf is not only practical, but also the ideal combination of a stylish piece of furniture and effective storage. It makes even narrow and tight spaces look neat and tidy. So don't let your hallway corners go unused, fill your space with a beautiful shelf from form.bar instead!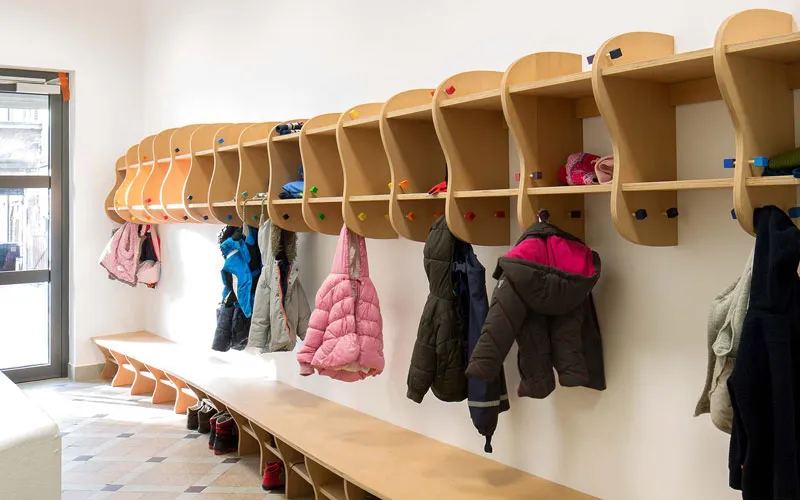 Wardrobe with integrated shelf
A wardrobe including an integrated shelf, has the advantage that you have everything integrated in one piece of furniture and do not have to buy two individual pieces of furniture. In addition, you have everything uniform and matching. However, it depends on the space available to you. Because such a wardrobe with shelf can also quickly look bulky in your hallway.However, you have the option to freely plan this furniture to measure, so that they fit perfectly in your hallway and do not look too big.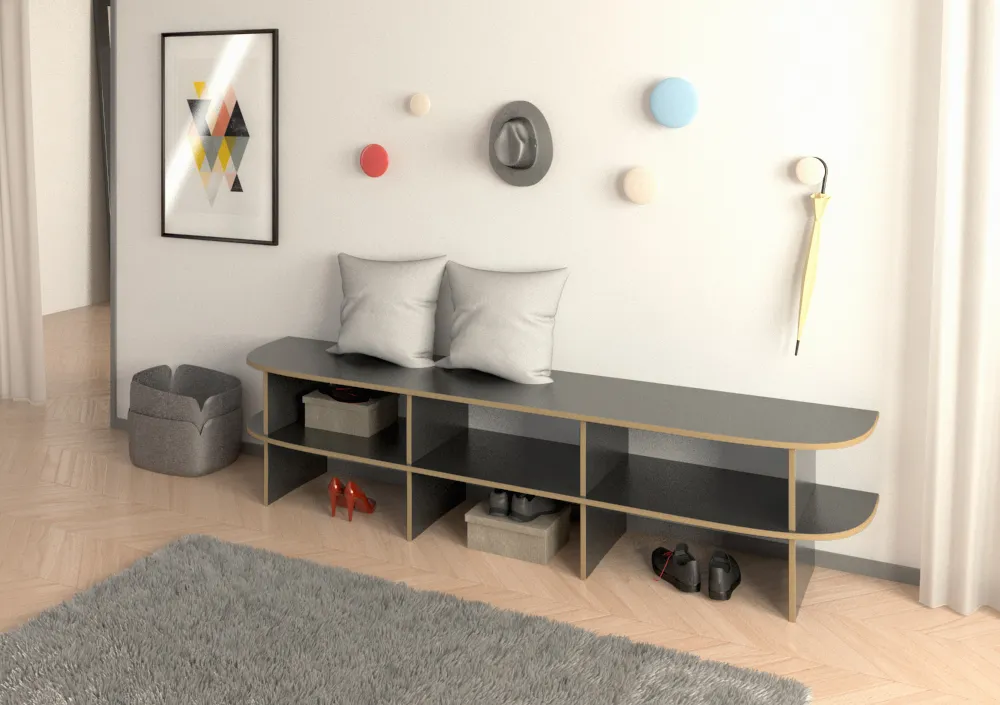 Benches provide storage space and seating options
A bench is particularly practical, because it offers not only storage space for your shoes or everyday items, but also a place to sit, for example, to put on your shoes comfortably. In addition, our benches are a good substitute for a chair or armchair. Because they have no backrests, they are very flexible and can be placed freely in the room or against a wall.
Fazit
Formable furniture can be the solution
Since the hallway is the first impression we have when entering an apartment or house, you should make it homely and inviting. Because the hallway is like a business card, which makes our interior. So the hallway furnishings should fit into the overall look of the home decor. Let form.bar and our living ideas inspire you and find a solution for your hallway that suits you individually! Once you have decided on a style of furnishing, there are numerous ways to put your ideas into practice.