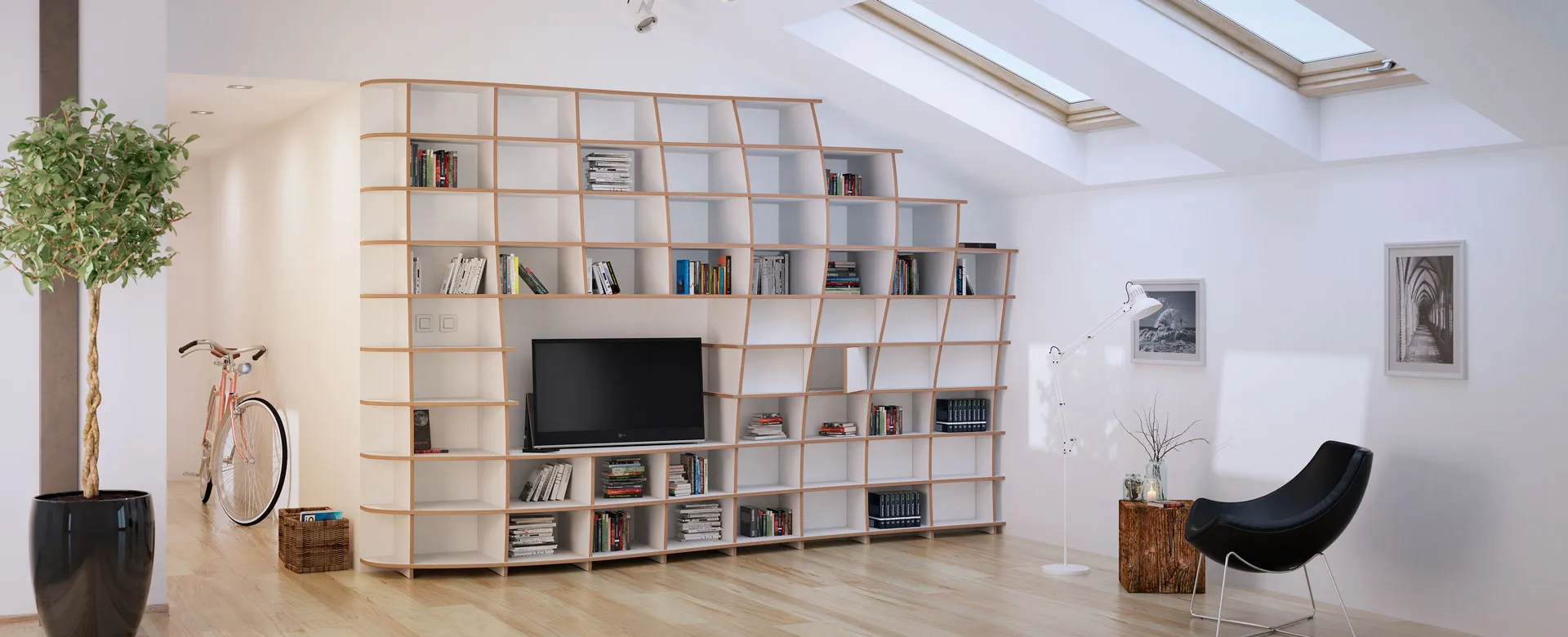 Walk-in closet
A walk-in closet is the dream of many and makes living even more beautiful. With this furniture pants, sweaters, T-shirts, shoes get their special place. It awakes in us the feeling of a shopping spree in our favorite boutique every time we enter it. Nowadays, fortunately, there are many wardrobe systems that make the dream of a walk-in closet for every apartment come true. For a long time now, individualists have not wanted standardized furniture, but custom-made room solutions for their own dressing room.
We can help you with this!
Your walk-in closet with sense
You want to have a walk-in closet at home? Then find out about the most important details here. In our guidebook we answer frequently asked questions and help you to realize your dream of a walk-in closet system.
The walk-in closet and its characteristics
What makes him different?
A walk-in closet is a cabinetwith enough space to go in, walk around and store and display all kinds of clothes. It is comparable to an oversized built-in wardrobe. It can also be a large room with hanging wall shelves, for example, to store clothes and accessories.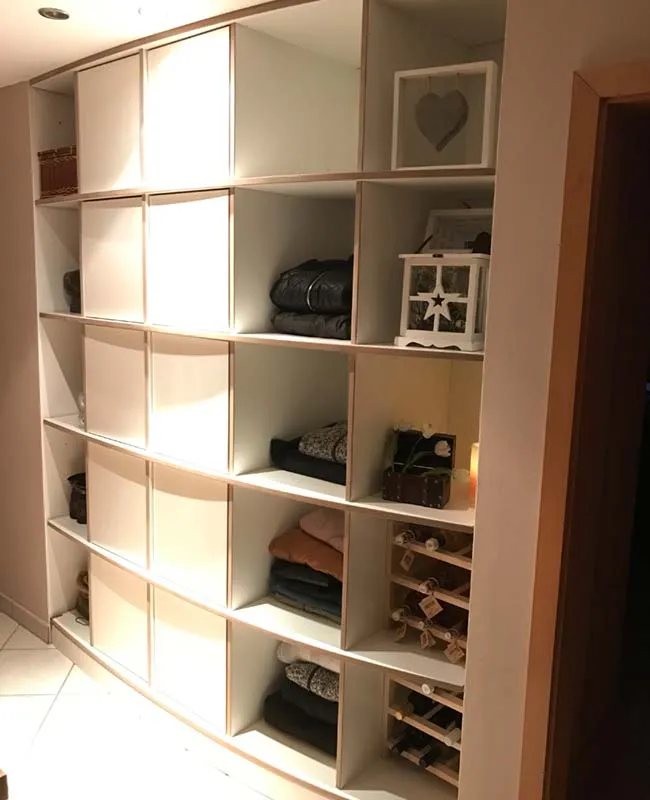 What are the advantages of an open closet?
A walk-in closet is useful because it is designed to keep clothes, shoes, jewelry and accessories neatly organized and accessible, which many of us find difficult to access in normal built-in closets and cabinets in general. An open closet adapts to any room situation. Thanks to flexible closet systems, even difficult rooms with sloping roofs, corners and even free-standing room dividers are no problem.
he advantages of a walk-in closet are:
The room appears larger and brighter because there is no need for bulky cabinets.
All storage parts can be assembled individually and thus be adapted to the personal needs.
The wardrobe can be perfectly staged and one gains a better overview of the collection.
A walk-in closet can already be integrated into small rooms from a size of about 6 m². Thus, even previously unused niches finally offer storage space. Even unused rooms are perfectly suited to be transformed into a walk-in changing room.
What functions should every walk-in closet have?
In general, each cabinet must fully meet the requirements of the people who use it. A small family has different needs than a single household. Therefore, the first thing to consider is which individual wishes need to be fulfilled. The most impressive walk-in closets are those with personality. Dressing up should be a personal feel-good ritual that is celebrated rather than an annoying duty that must be completed quickly. Walk-in shelving systems help us get into this feel-good mode by creating a visually appealing ambience.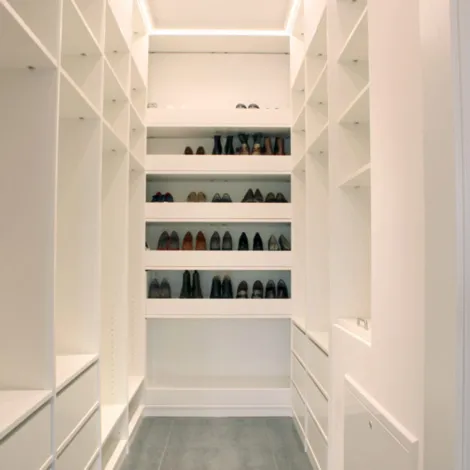 Design elements for the walk-in closet
A walk-in closet is a room like any other and should be thought through with the same design ideas. Factors such as the organization of the clothes, the right lighting, color and accessories are among them.
Cabinet or open shelf system?
An open closet looks chic and allows a complete overview of the closet. This variant makes rooms appear larger, as no doors interfere with the overall appearance of the room. Open closet systems offer almost unlimited combination possibilities and flexibility in planning and incorporation. They are the perfect solution for every space requirement and budget. Cabinets with doors, on the other hand, have the advantage of creating a tidy appearance. They also protect rarely worn clothes from too much dust. If you don't have built-in closets, an open wall shelf or shelf is a great alternative. With our configurator you can easily configure customized shelves for your home.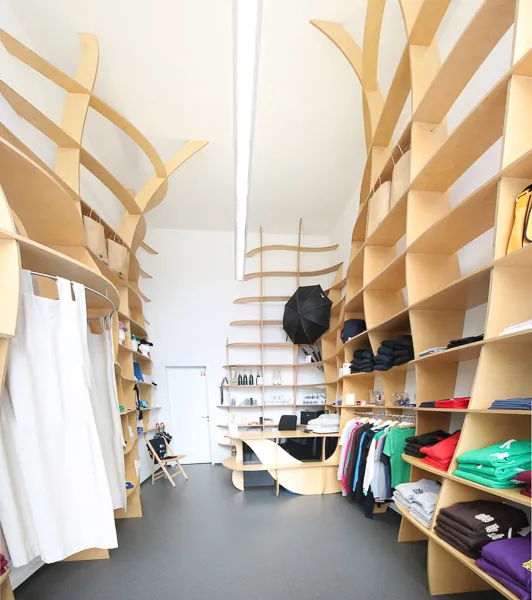 Design single shelves yourself
In an open cabinet system, individual shelves are an excellent option for creating a lot of storage space. We at form.bar even offer a perfect solution for the design of individual shelves. In the shelf configurator you can individually design the interior of your walk-in closet. You can design boards that go around corners or create curved fronts. This not only reduces the risk of bumping into each other, but also looks incredibly attractive.
Tips for your walk-in closet
Good planning is half the battle
It is important to choose the right modules. So don't just look into the room, but into all your clothes and think about what you need to keep them. In our cabinets we have to find space for a variety of clothes. Often we need a combination of shelves and hanging rooms as well as closed elements and drawers to give the tie collection, evening dress and everything else the place of honor it deserves.
The rest is a matter of taste: whether you prefer a high-quality wood finish, plain white or dark colors - our product lines have something for every style. So you can match the design exactly to your other furnishings. You are welcome to request free material samples to convince yourself of the right color. Even if you don't have a whole room available, it often takes less than you think to create a walk-in closet: Maybe there is a short way from the bathroom to the bedroom? Or a gable end that is too narrow for a normal wardrobe? Or an empty corner in the hallway? Practically any unused niche can be transformed into an almost fully-fledged walk-in closet in no time at all.
Choose the right room
Traditionally, a separate room is used for the walk-in closet. But as already mentioned, this does not have to be the case. The main thing is that you take a few crucial points into account when planning. Consider stealing a few centimeters from the floor space of an existing room - the space under the eaves can be fully separated, for example, with drawers on the short wall and the space to hang on the new partition wall. Make sure your walk-in closet has a shelf depth of 50 cm and a distance of 1.2 m from the opposite wall or shelf. Also consider areas such as roof slopes. They are a great option to use hard-to-reach spaces. Whether under a roof pitch or behind a post wall - we offer you individual solutions for your particular ceiling height.
Large open spaces always benefit from room dividers: They separate the sleeping area from the dressing room, create a fresh ambience and offer storage space that is accessible from both sides. Custom-made shelves allow you to make perfect use of every inch of available space. Thinking ahead can save time and money and help you make the most of the space. Pay attention not only to the space but also to the floor and examine it carefully. Hard floor coverings such as wood are different from the comfort and luxury of carpet. Some materials harmonize better with each other than others. Adapt the design of your wardrobe to the structure of your floor for a rounded look.
Measure the room
After you have determined the right space, measure and sketch the location you want to use for your walk-in closet, because the larger the walk-in closet system is, the more planning is needed for its construction. Measure the height and width of at least two places and note the lower value. Don't forget doors, sloping ceilings, wall recesses and other fixed points in the room. Also elements like skirting boards, sockets, light switches and radiators must be considered from the beginning. It is also important to measure the distance between the shelves correctly so that it matches the items you want to place on the shelf later.
Cabinet variations
Nowadays, there are countless variations and functions for a walk-in closet that allow it to be adapted to individual needs. One thing that many people underestimate is that they have to make sure they have enough rails to hang clothes on. Another mistake is not properly securing the rails for hanging clothes. Therefore, make sure that the rails are properly secured, preferably with plugs and screws, to ensure that the rail can support the weight and does not fall down.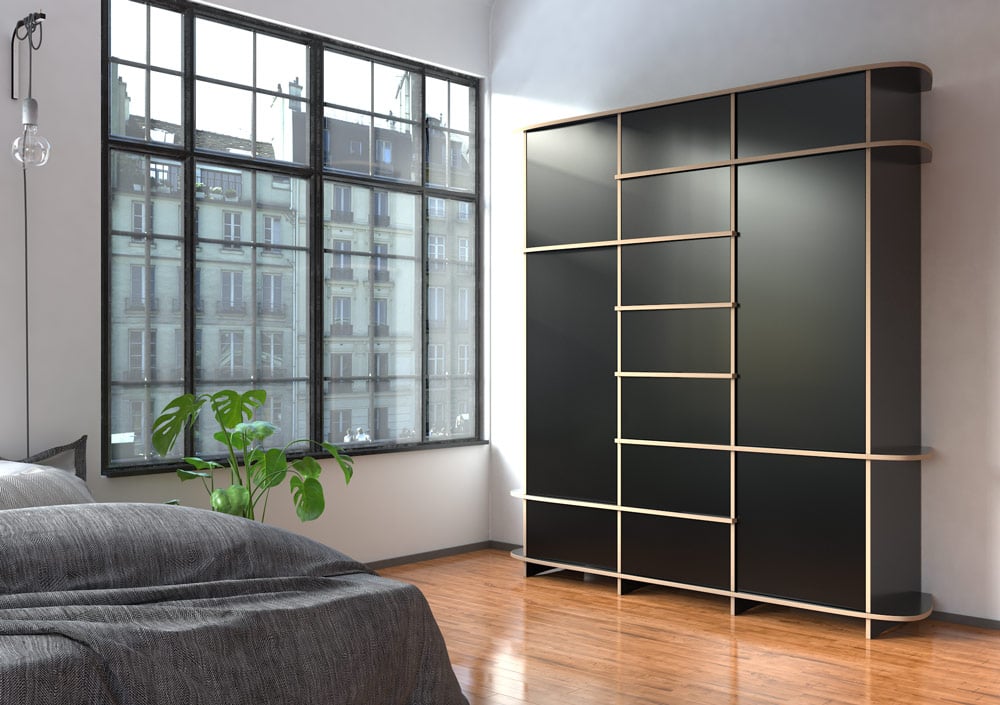 Cabinet with design
Choose the form of the walk-in closet
In addition to the free form typical of form.bar, the walk-in closet can have a certain basic form that depends primarily on the spatial conditions. There are roughly three forms of the usual wardrobe design: the "L", the "U" and the "I" - the straight walk-in wardrobe. It should be noted that the U-shaped cabinet requires three walls for optimal storage. The L-shaped cabinet, on the other hand, needs two walls. The straight cabinet form or the "I" can be adapted to any desired cabinet wall. Take a look at our cabinet designs. Our team has made it their business to understand and implement your personal needs.
Select the desired cabinet style
There are many types of walk-in closets, so it is recommended to gather ideas and designs for walk-in closets from various sources such as catalogs or a furniture store to order the perfect solution. One of the most popular closet styles has a contemporary design. This look is particularly suitable for highlighting the clothes intensively. Get inspired by our cabinet stylesonline.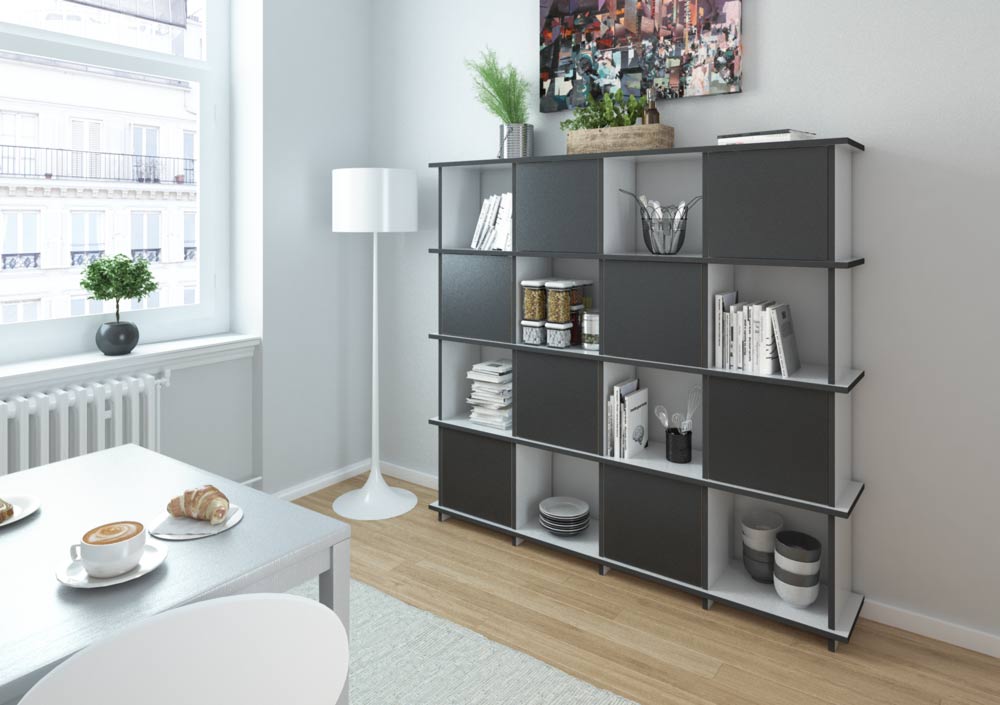 Regardless of which wardrobe you personally like - all pieces of furniture can be adapted to your spatial conditions at form.bar in our 3D configurator. You can recreate products that inspire you or create your own new design.
We plan your walk-in closet
Let our professional design team create your new storage space wonder.
To the Design Service
How much space must the closet offer?
Which clothes need how much space?
Before you start planning the actual shelving system, think about how much space you need for which items: How many drawers, clothes rails and shelves does the closet need? Should the clothes be hung up or folded?
Separate short and long garments and measure how many meters of space you need for each garment. Then add 20% more. With an average ceiling height of 2.2 meters, one or two short rows can be hung one above the other, or a long row with shelves or drawers underneath.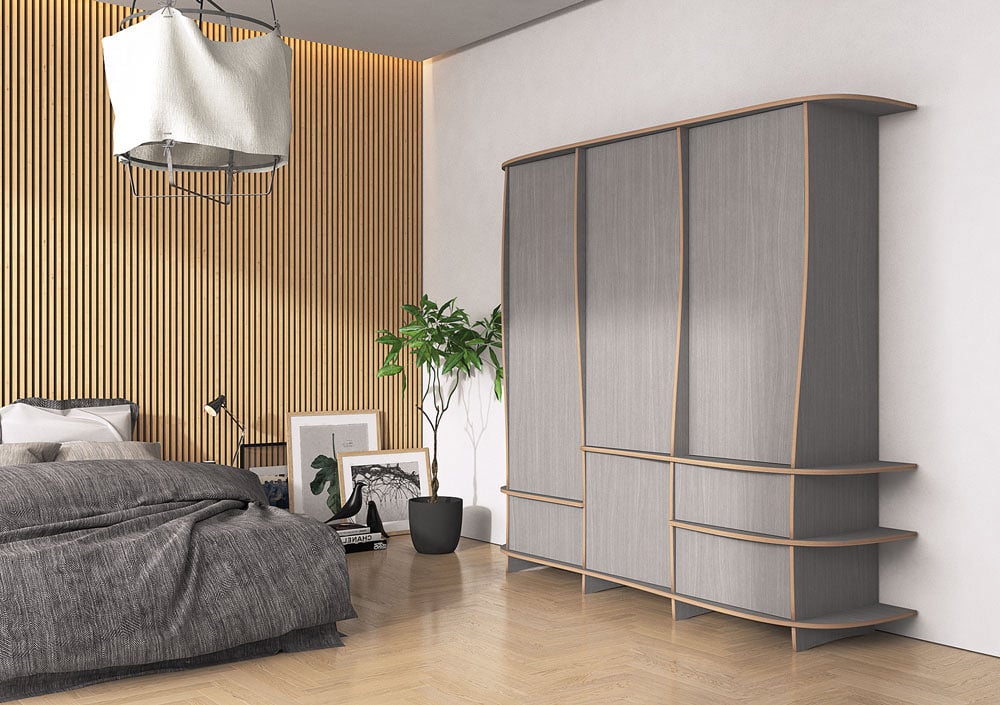 Helpful rules of thumb
As a rule of thumb, a 80 cm clothes rail has an average capacity of 25 men's shirts - 3 cm per shirt - or 20 pants, skirts or suits - 4 cm per item. Alternatively, 10 winter jackets - 8 cm per jacket - can be hung up. An 80 cm shelf can hold around 3 stacks of shirts - 10 each - H = 15 cm, W = 25 cm - or 4 pairs of shoes - W = 20 cm, H = 13 cm. Remember: Shoe poles only work with high heels. Instead, choose flat shelves and boxes that are great for stacking and finding the right shoes. A pull-out shoe shelf, for example, can store several pairs of shoes in a very confined space - similar to kitchens - and keep them separate.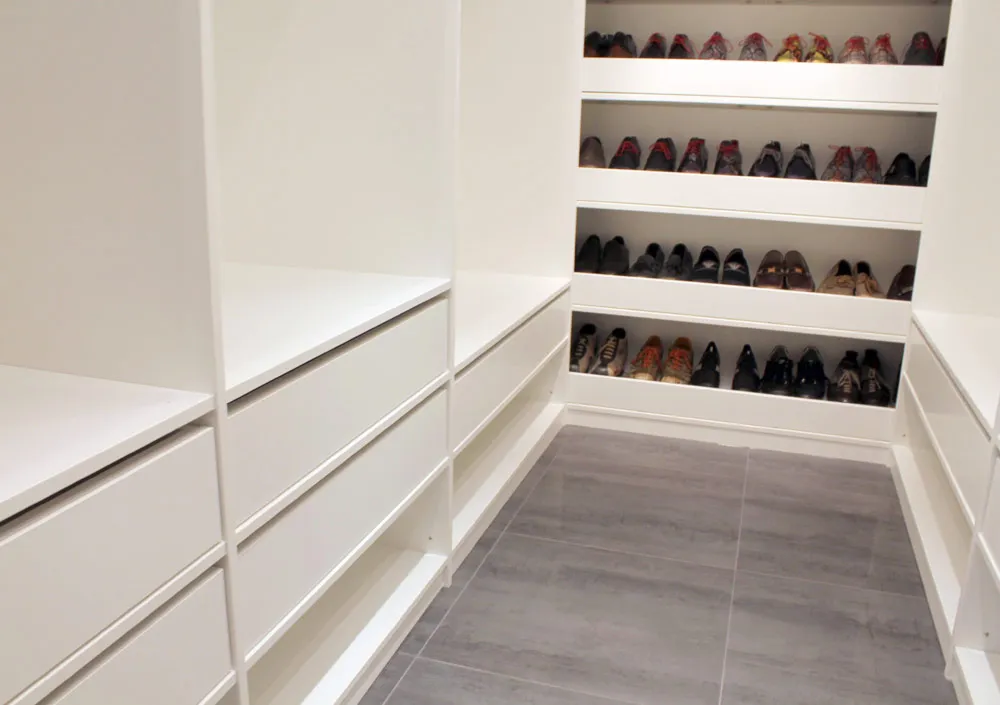 Examination and organization of the clothing collection
Before you go shopping for new hangers and containers, first take a look at your closet and examine what you already have, what you want to keep and what you want to sort out. Keep everything organized by category and color, much like you would find clothes in a boutique, so that you can compare everything - then muck out and re-sort. For the new organization it makes sense to sort clothes by type, size, color or season. This makes it much easier to find the right things again.
The allocation of space for the various items must also be taken into account: The best place for your favorite clothes is at a height between 50 and 170 cm above the ground, while the areas below 50 cm and above 170 cm above the ground should be reserved for next season's bedding, towels and clothes.
Use free space effectively
Maximize space and use every inch of it, even if you are planning a small walk-in closet. Shelves over clothes rails or doors can be used to store less frequently used items such as hat boxes. A set of closed cabinets protects more expensive clothes from dust. For example, install a set at the end of a long walk-in closet and use mirrored doors to maximize the sense of space.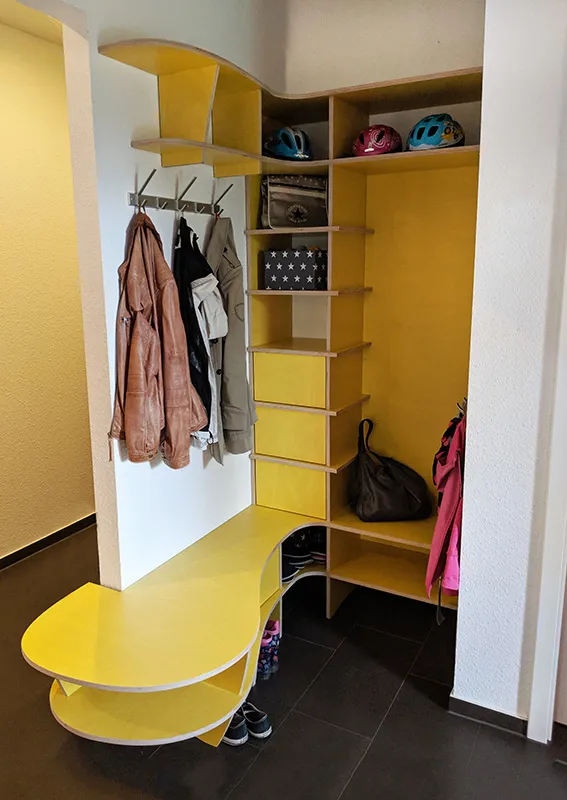 A modern design for walk-in storage rooms, measured and designed to fit, can create free spaces to fill with a shoe shelf or additional drawers, for example. Drawers are ideal for objects that should not be dusty. Drawer inserts provide additional order in your drawers: Smaller items such as socks, belts and ties will find a suitable place here. Bed linen and seasonal clothing can be stored in storage boxes with lids, where they remain dust-free until the next use.
Decoration & Accessories for your walk-in closet
The right lighting
Make sure your walk-in closet has good lighting with a natural look - even if the room has several windows. After all, you also want to be able to create harmonious ensembles in the evening. Well thought-out lighting offers a simple way to play with the atmosphere of the room and influence the mood with light. Moreover, it should not cost more than 20% of the budget. The right light offers many advantages:
The room is given more brightness.
One creates an excellent design with the use of lighting techniques.
Each light color creates a unique mood in the closet.
Lighting also plays an important role in the selection of an outfit. So make sure that your walk-in closet is well illuminated. Tip: Halogen lamps are particularly suitable as they do not change the color of the clothes. The use of spotlights sets specific lighting accents. Experiment with lighting projections on different surfaces. For an extra luxurious look, hang up a chandelier.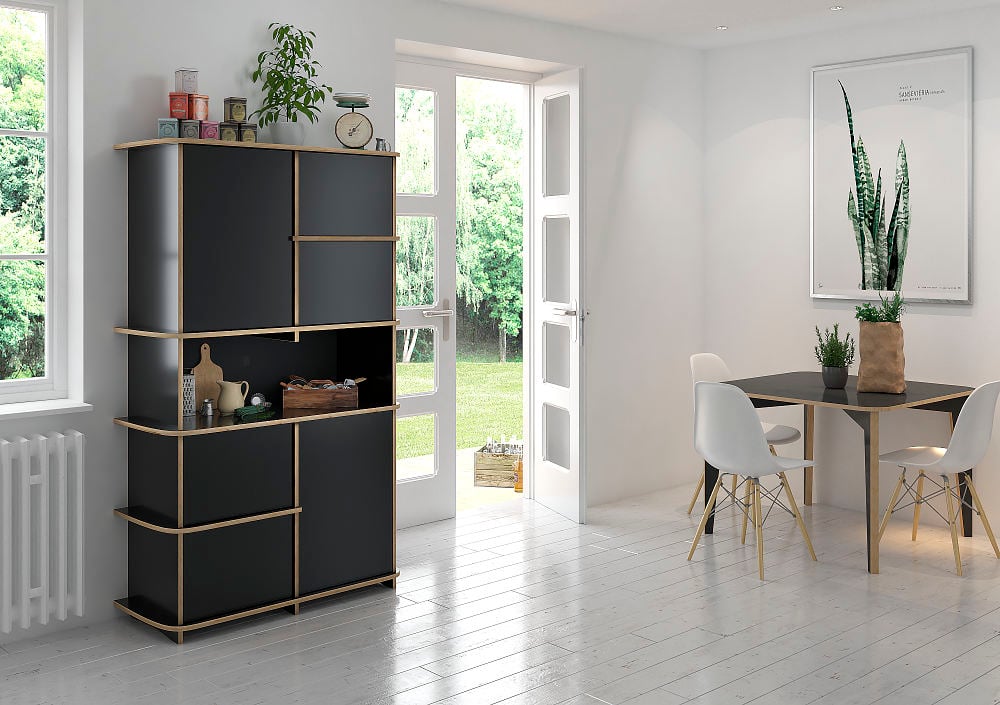 Color and accessories
Adapt the look of your wardrobe to the room, for example by painting the walls in trendy colors. White is the color of clarity and simplicity. It is considered the sign of purity. This light color is an ideal contrast for clothes, especially those that contrast with white. White offers an atmosphere of cleanliness, simplicity and a futuristic touch. With a contrasting white color, a dark room appears brighter and more refreshing.
Mirrors are another must have. They give the room even more personality and a cosy living ambience. Full-body mirrors are perfect, but smaller mirrors in different places also individualize the room and enlarge it optically.
Position a suitable seat: A seat bench made of velvet, for example, offers an ideal place to put on shoes and gives every room a visual highlight. If you have enough space left, simply decorate it with a few carefully selected accessories.
Supplies and accessories always personalize your space: attractive baskets for laundry, small caskets or glass boxes for jewelry and sunglasses offer extra space. Add a vase of colorful flowers or pretty carpets to decorate the floor or even the walls.
Do not forget to use the surfaces of displays: They not only provide additional space for storage, but also please the eye. Be inspired by fashion boutiques that present their objects. Elements that are commonly used in a display are dress-up dolls, racks for folded clothes, jewelry displays like mannequin hands and much more.
Decoration tips for walk-in closets
Use shoes as decoration: For this, choose an open shelf so that your favorite shoes can also serve as decoration. If you are thinking of creating a statement wall with wallpaper, mount a mirror to enhance the visual effect. Organize a place for make-up: If you have some space left in your personal dressing room, you can use a small desk to display your cosmetics. Use pretty glasses to showcase your make-up products and jewelry. Use this space for an even distribution of light.
Use the wall as a display: Hang up some artwork or your favorite trinkets to decorate the room. Rethink your bookshelves: Accessories shelves are the new bookshelves. Store small items in glass display cases to make your closet look like a boutique. Don't forget the curtains: they can be a glamorous element for your closet. It is always advisable to protect the fabrics from direct sunlight to prevent them from fading.
Tips for the organization of walk-in closets
Storage ideas - Practical and attractive at the same time
There is hardly anything more frustrating than spending hours searching for your favorite piece or accessory. That's why a functional organization system is indispensable for finding important objects the next day and at the same time enjoying the look of our wardrobe. Here are some helpful tips to help you keep an overview:
The Storage-1x1
Use hooks to create additional storage space for hanging items. Hooks are a great addition to the back of a door or on empty walls. You can also tie scarves and belts around a coat hanger for easy access to these accessories while making the most of the space on the hanger. Some designers recommend the use of uniform hangers to avoid picture noise.
Use old shoe boxes to build compartments in drawers. This storage system is not only creative but also inexpensive. One tip is to sort the clothes in drawers so that they stand upright folded like papers in a filing cabinet. This makes them more visible and maximizes space.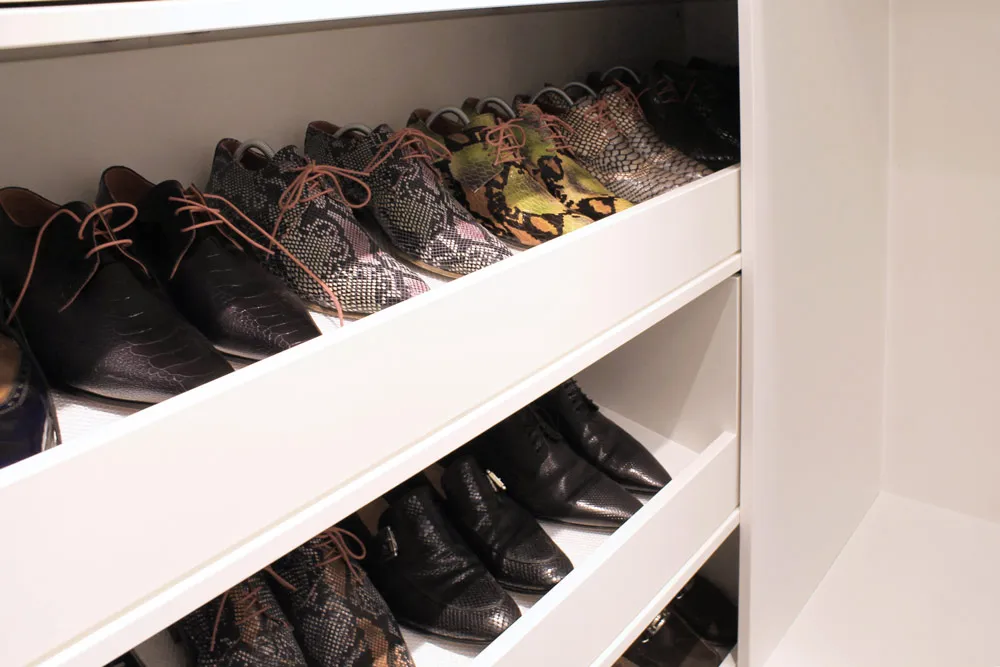 Store clothing out of season in plastic containers or bags. Then store them on a shelf, under hanging garments or under the bed to save valuable storage space.
Use ice cube trays to organize jewelry. This is a cost-effective way to organize rings and earrings.
Mirrors are another must have. They give the room even more personality and a cosy living ambience. Full-body mirrors are perfect, but smaller mirrors in different places also individualize the room and enlarge it optically.
Store gloves, hats and other accessories in bins to add a personal touch to your closet while making the most of shelf space. Choose from a variety of garbage can types including fabric, clear plastic, boxes and baskets. By adding labels to the bins, you save yourself the eternal search for your desired item.
By the way, all these tips for organizing cabinets can also be applied to the rest of your home.
Your individual cabinet is a question of possibilities
Make the most of your possibilities
A small budget does not mean having to give up the dream of a walk-in closet. Whether the available space is suitable for a small or large cabinet system - get creative with what you have available and come up with unexpected design ideas. There are numerous affordable alternatives for luxurious solutions. A simple and inexpensive trick is to create and re-emphasize a sense of space by visual means. Make a list of what you want your wardrobe to do and consult an expert who will help you determine what is possible with your budget. The consultation is free of charge.
What to do if there is a lack of storage space?
Our tips should help you make the best use of your living space for a walk-in closet. However, a certain minimum space for such a closet is simply necessary. If you insist on the flair and feel of an open closet, but don't have enough living space or no explicit space for it, the only option is probably to move to another apartment.
form.bar provides remedy
Perfectly fitting closets, even if it cannot be a walk-in closet, are also worth their weight in gold. So let yourself be inspired by our designs. Perhaps they will provide an equivalent substitute to your desire for a walk-in closet.
The closet Jimba has six open compartments and eight compartments closed by doors and flaps and offers plenty of storage space for your clothes. The Viva model offers six different sized compartments with different fronts, such as doors, flaps and drawers, as well as various ways to fill your closet. Do you have a sloping roof? Then the Taro model is perfect as a corner closet. Would you rather have a rustic look? Take a look at the closet Okino with its real wood veneered fronts that create a natural ambience. Would you prefer it to be a little larger? No problem! With a total of 13 compartments, the Tenga model offers plenty of space and storage. Or rather something timeless? Then Okina, with its calm color tone, is perfect for that and offers an optimal range of storage options thanks to its seven compartments of different sizes.
Fazit
A walk-in dressing room for your own home should be the practical comfort zone for your clothing ritual, which you use every day. Even with little space and a small budget it is feasible. Make optimal use of the available living and storage space by following our valuable storage tips. An excellent cabinet solution is to combine simple "I" cabinets into an open shelf ensemble, creating a hybrid form that can be integrated into any living space. Our cabinet planner is the perfect tool to easily develop custom-made and cm-accurate room solutions online and have them delivered conveniently to your home. If you need help with planning and implementation, our team of designers will be glad to assist you.