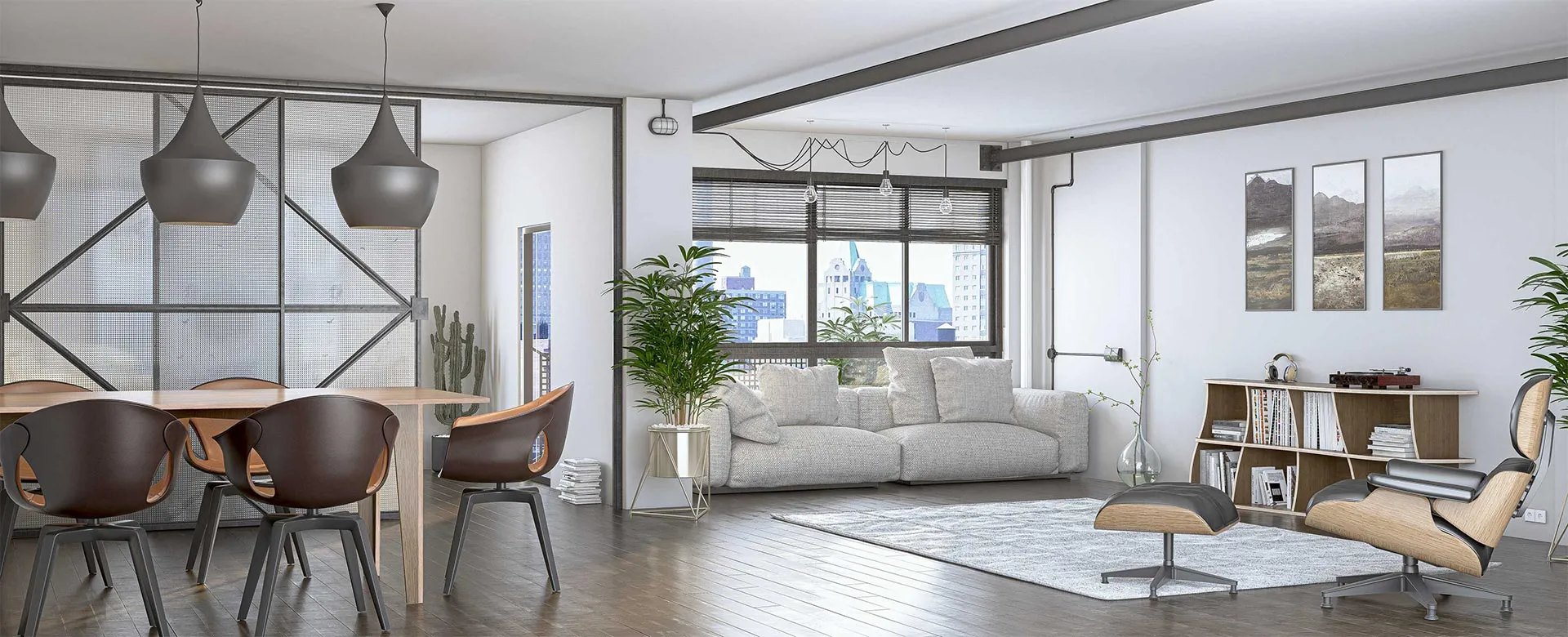 Living trends 2020
Every new year brings us the opportunity for a fresh start. The beginning of a year is an ideal time to revamp not only our inner life, but also our outer life. Like every year, new trends await us this year, but it's always a thing with trends, as they are constantly changing and evolving. Some are seasonal, others are timeless classics.
Suggestions from form.bar
Choose your favorite design and customize it
2020 - a new decade begins
Whether you're completely changing your interior, or updating your existing decor, we've got you covered with a selection of home trends for 2020 that can be incorporated into any interior design. Get inspired by the design inspiration and use the beginning of the new decade to make some upgrades in your living space.
Design trends in 2020
The spirit of the times of the new golden 20s
The broad trend of sustainability
Everything designed for our home is influenced by a broader trend. For the upcoming 2020-2021 season, the main demand is for more eco-friendly and sustainable products that combine elegance and style, but do not bring harmful consequences for the environment. Many designers are therefore experimenting with unconventional materials based on recycling and a balanced mix of nature and technology.
Natural materials, sustainability and minimalism
The use of natural materials such as seaweed, bamboo or corn already has a strong niche and a great impact on the production of modern furniture and decor details. Many innovative companies are now experimenting with the use of material scraps, the reuse of waste and the creation of new materials and trends. We at Okinlab also focus on sustainability and quality. For example, our range includes furniture made of MDF (medium-density fiberboard or medium-density wood fiberboard), which is made from recycled materials and pressed into solid boards as well as glued.
Home trends 2020 are not only about reusing, but also about reducing plastic - especially considering the enormous amounts of plastic found in oceans and waters around the world. More and more consumers are turning to locally made items and handcrafted elements. Increasing social awareness of the ecological issues threatening our planet are influencing the industry to produce accordingly. Natural materials such as hemp, rattan, sugar cane and jute can add tremendous impact and versatility to a space. Moreover, by combining them with more luxurious pieces, a high-end look can be achieved.
With regard to the sustainability debate, the philosophy of minimalism offers the compatibility of targeted consumption and multifunctional design. The idea of minimalism is not limited to limiting mass, but to optimize the simplicity and functionality of each thing. Often there is an opinion that minimalist spaces are cold and uncomfortable. In reality, it is a matter of choice and combination of interior design that determines this impression.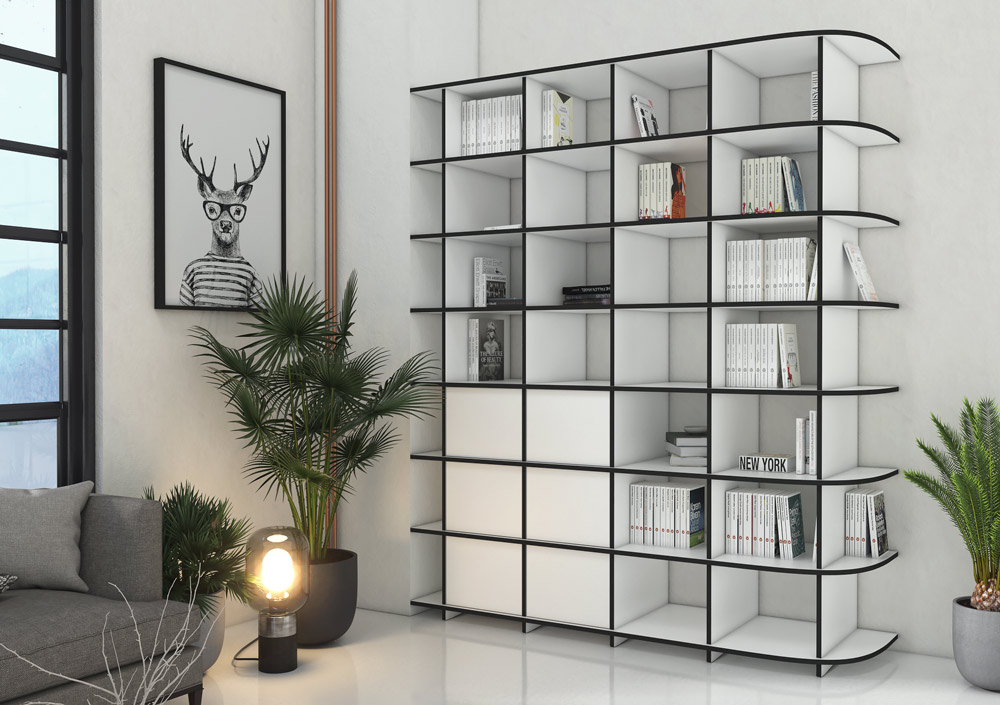 Wood and metal
Among the most important selection criteria of furniture is the color and material. Also this year, wood is one of the most popular raw materials. However, the use of wooden elements is not limited to furniture: whether in house structures such as ceilings or columns, interior and exterior floors, decorations, surfaces, doors and windows - wood is one, among the evergreens in terms of materials. Unlike previous years, when the light wood was omnipresent, this year dark tones are used to give home decoration more elegance and a touch of luxury. In addition to wood in furniture, flooring, ceilings and decorative accessories, the trend towards the natural is transferred to the decoration and we will find wicker, jute and rattan in our interiors. These materials give the decor a wider range of textures and make our environment more diverse.
Similar to wood, metals will be everywhere in 2020 in all varieties. Metals can be used as decorative highlights, such as through lamps and mirrors, or decorative pieces on furniture. Metal potentiates the brightness and luminosity of decoration to complement any style of home. Whether silver, gold, pewter or copper, numerous design exhibitions play with metal elements - especially in kitchens.
A popular trend goes in the direction of mixed metal: different metals are combined with each other. For example, silver and brown metals, or iron and gold go well together. However, you should be careful not to mix more than three metals in one room, otherwise the interior will look too restless and crowded. We will be happy to advise you on finding the right balance for your living space.
Colors, combinations and textures 2020
Color worlds create mood
The color of sustainability
The effect of colors on our psyche cannot be denied. The right choice of color can harmonize, accentuate, but also unbalance our surroundings. Color trends are constantly changing. This year, many designers emphasize softness, versatility and naturalness. Commonly used color combinations for furniture, textiles and walls include: Red and purple tones, cool silver-gray and dark blue shades, warm beige and earth tones, and dark greens.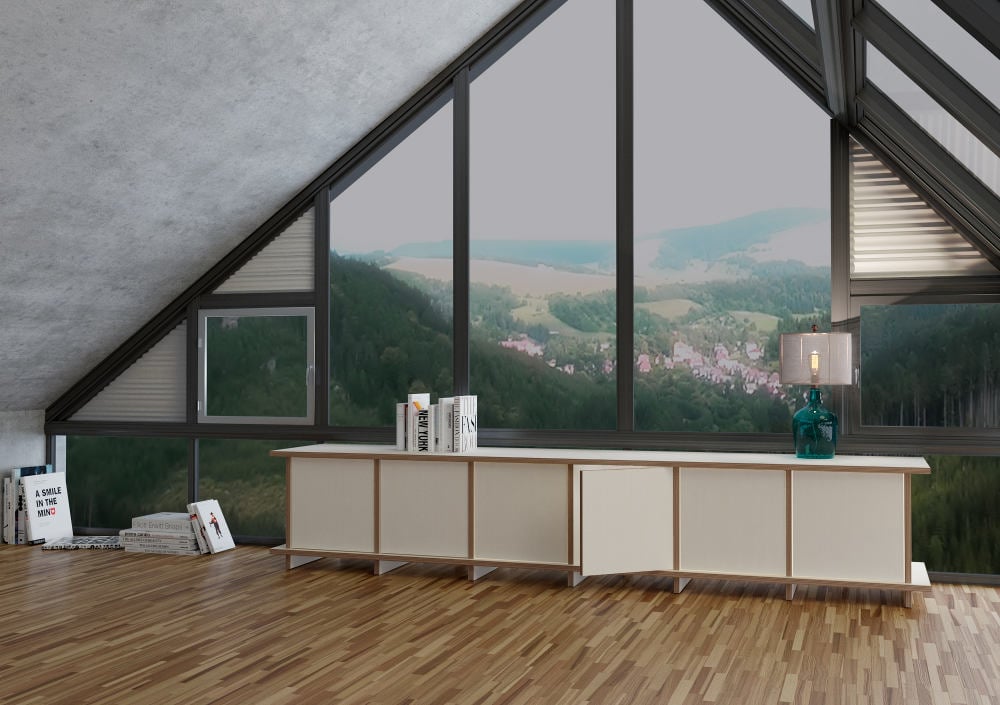 Earth tones and black and white accents
As part of society's sustainability efforts and desire to be one with nature, earth tones are especially on trend this year. Earth tones mimic the textures of wood, metals and foliage found in nature's most basic elements. Earth colors such as ochre, dove, and forest green create a natural look that creates a Zen-like atmosphere conducive to relaxation. Green is a fresh color and when paired with earth tones, it's the perfect choice to accent a room. True green plants add a much-needed splash of color to a neutral space. Rubber and snake plants are recommended here, as they don't require much maintenance. Green bedding with leaf patterns, wallpaper or paintings, also provides contrasting highlights.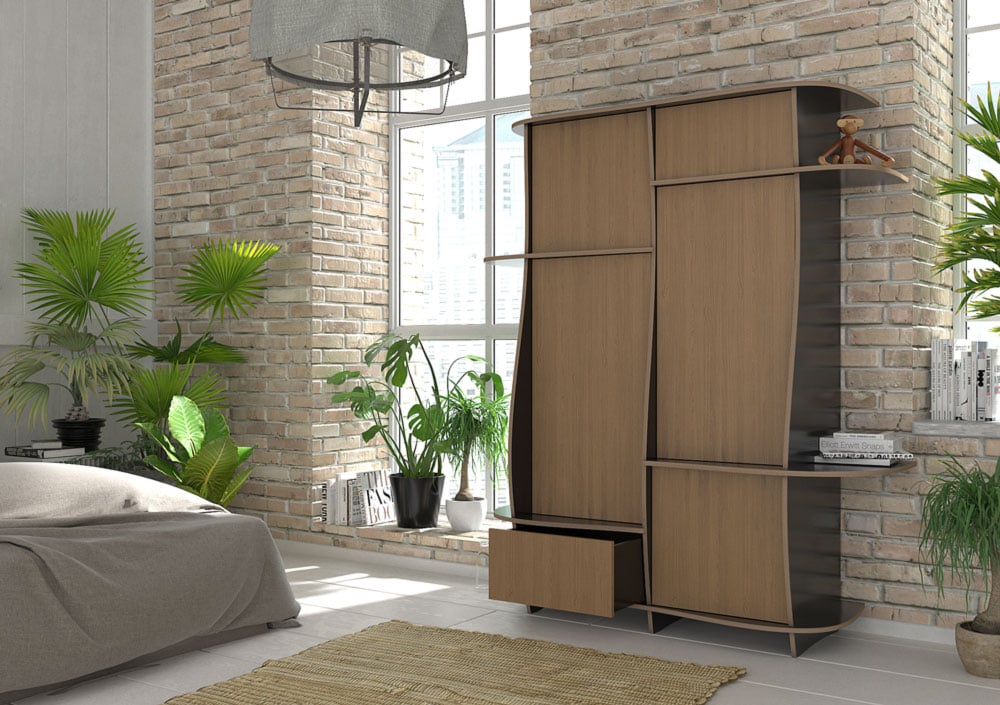 Neutral black
While gray, green, red and brown will be the dominant colors of the year, we're seeing an uptick in the use of black. Whether it's black furniture, fixtures, finishes or black walls, it's no longer a secret that you can't go wrong with black. Black simply goes with everything and makes colorful decor in particular shine. The same goes for white: black and white form the beginning and the end of the color spectrum. Their combination creates the strongest contrast and there is a myriad of variety to incorporate this yin and yang effect into your home decor. Black furniture and white interior decor (or vice versa) are among the timeless interior design classics that will never go out of style.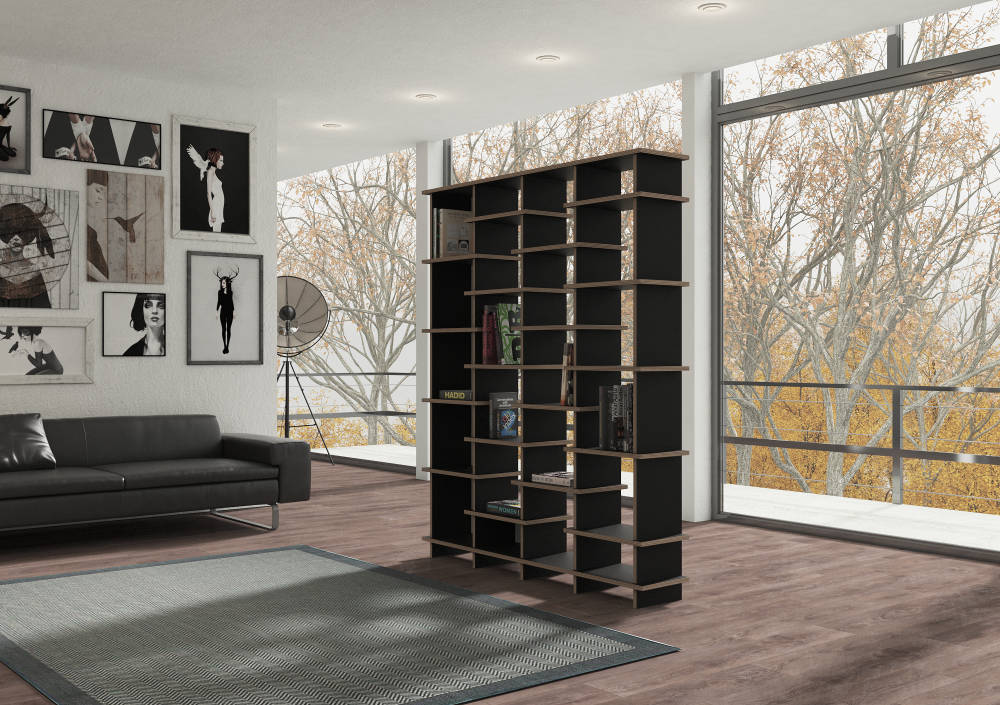 Gray, pink and purple
The color gray is still in trend, as the neutral color covers a wide range of combinations and styles - especially in combination with vivid and crisp colors. Gray can be used to paint interior walls and furniture decorations, but also in carpets and textiles. Pink has been present in interior design for several seasons and we will see it again this year. Whether it's walls, textiles, accessories and furniture, the pink color is present in almost all shades, from pastel pink to antique pink, peachy pink and pink-purple, giving a calm, delicate and elegant touch to the interior. The color purple in all its shades and combinations will strongly influence the interior. Purple in furniture, textiles and accessories such as lamps or pictures on the walls, sets avant-garde accents. There are many ways to implement new color trends and often even seemingly incongruous tones can be agreed with each other, if you do it right. Nevertheless, caution is advised, because the atmosphere of the room should not be overloaded.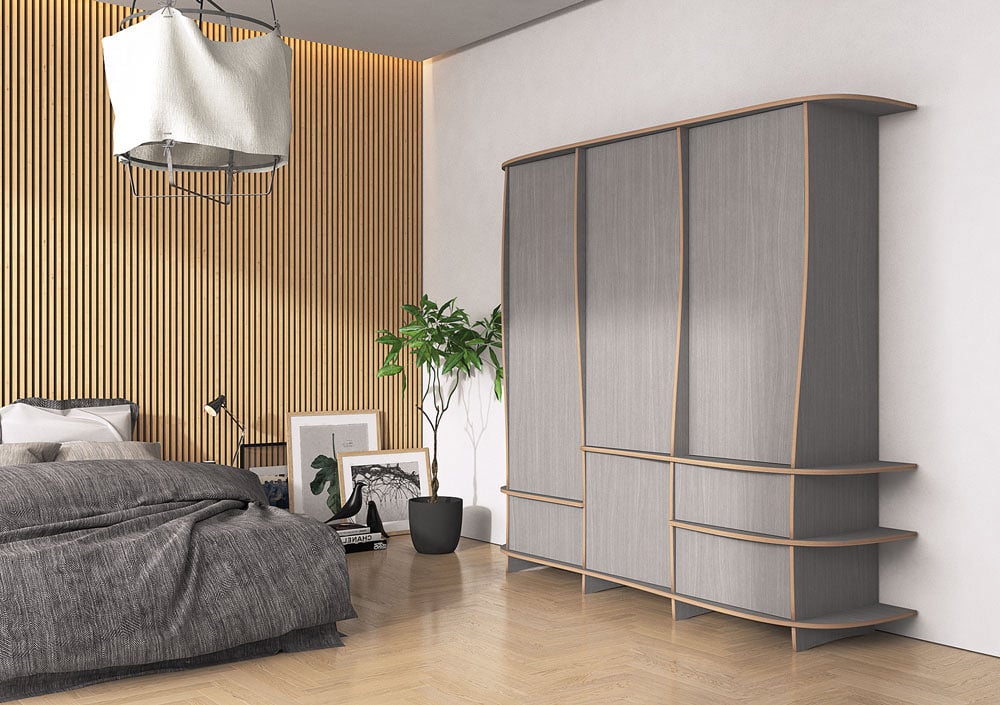 We plan your home according to the trends 2020
Get your dream home designed by our professional team of designers.
To the design service
Furniture trends 2020
With a view to the future
Geh mit dem Trend
This year, compact and modular furniture is more in demand than ever. Our 3D configurator will help you create your individual modular furniture. Furniture made on an environmentally friendly and natural basis is also a key factor. We are also seeing an increasing use of natural wood on doors and windows, and furniture in general. The demand for handmade or recycled furniture and accessories is huge. Furthermore, warm and natural elements are combined with luxurious furnishings. A special attention is paid to retro furniture, created around the fifties: Such interior evokes a unique mood and atmosphere. Round and colorful lamps further strengthen this retro style.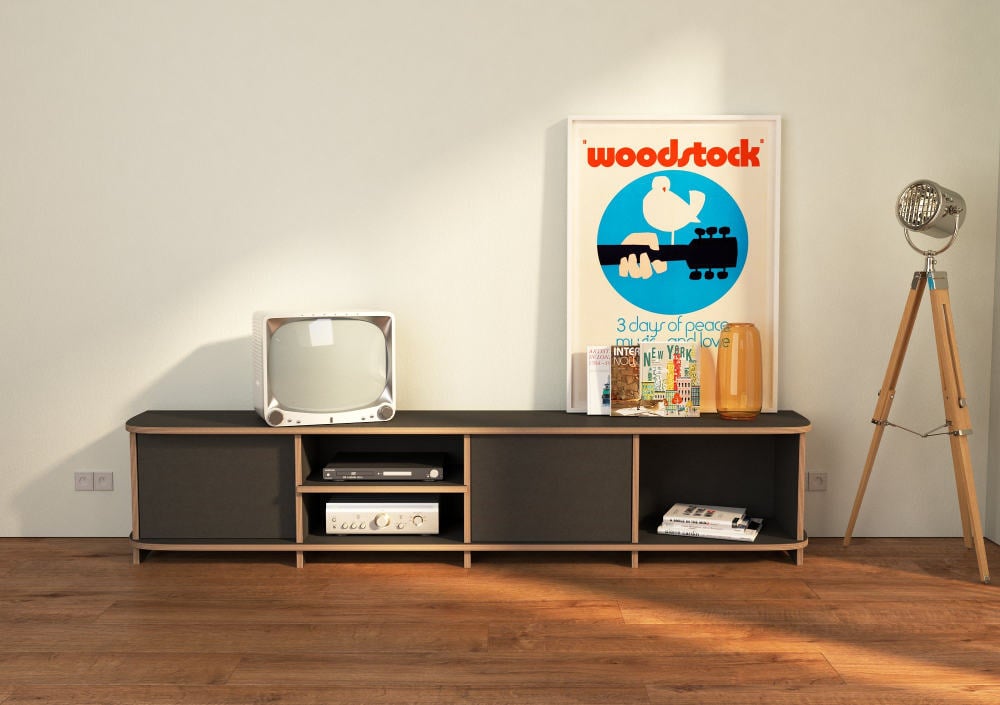 Curved furniture and biophilic design
Biophilia - a term composed of the greek bios "life" and philia "love" - is an emerging trend in interior design that combines human décor and natural elements in such a way that they do not appear artificially manufactured. Biophilic design elements will be found in all areas of interior design in the future. The Vienna Mesh trend is a historical design trend that embraces a traditional honeycomb weave of thin rattan strips to imitate a naturalness. Vienna mesh style models support a biophilic look.
In the future please rounded
Square and rectangular furniture is moving into the background for the time being. We see 2020 increasingly furniture with curved gradients. Many designers are foregoing rectilinear designs in favor of dynamic forms. By the way, with our 3D configurator you can easily experiment with round and curved forms and create a unique piece of furniture that will fit perfectly in your living area.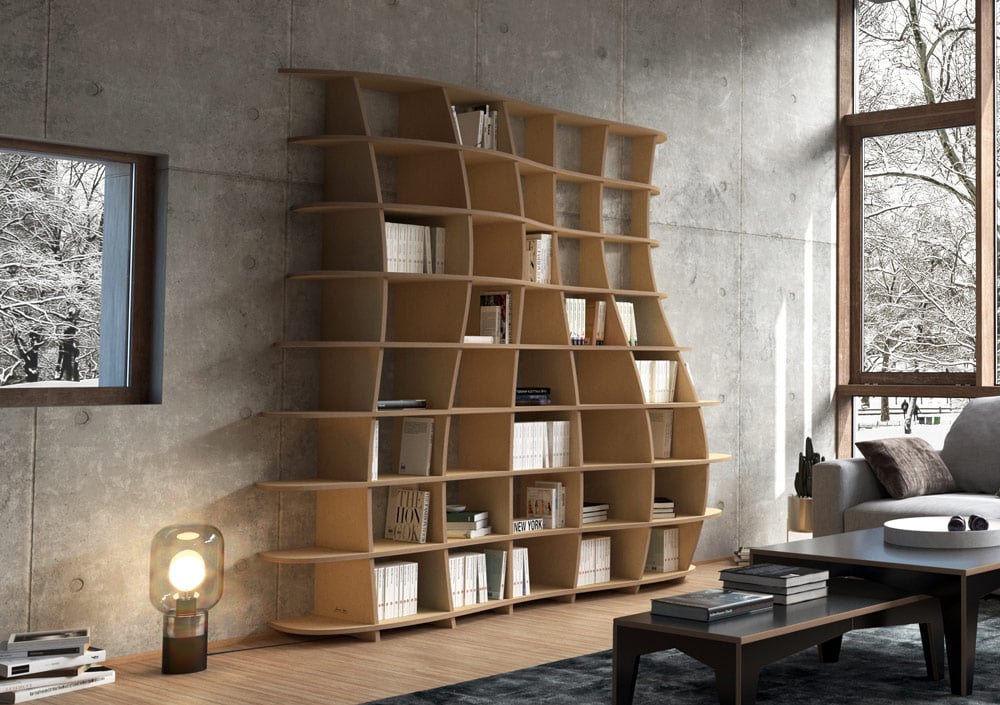 Retro look with comeback
Likewise, in the interior we find a revival of the 80s, with smooth materials and bright colors. The good news is that you don't have to replace your square or angular furniture to emulate the retro look. It is already enough to use round and colorful elements to achieve the 80s flair.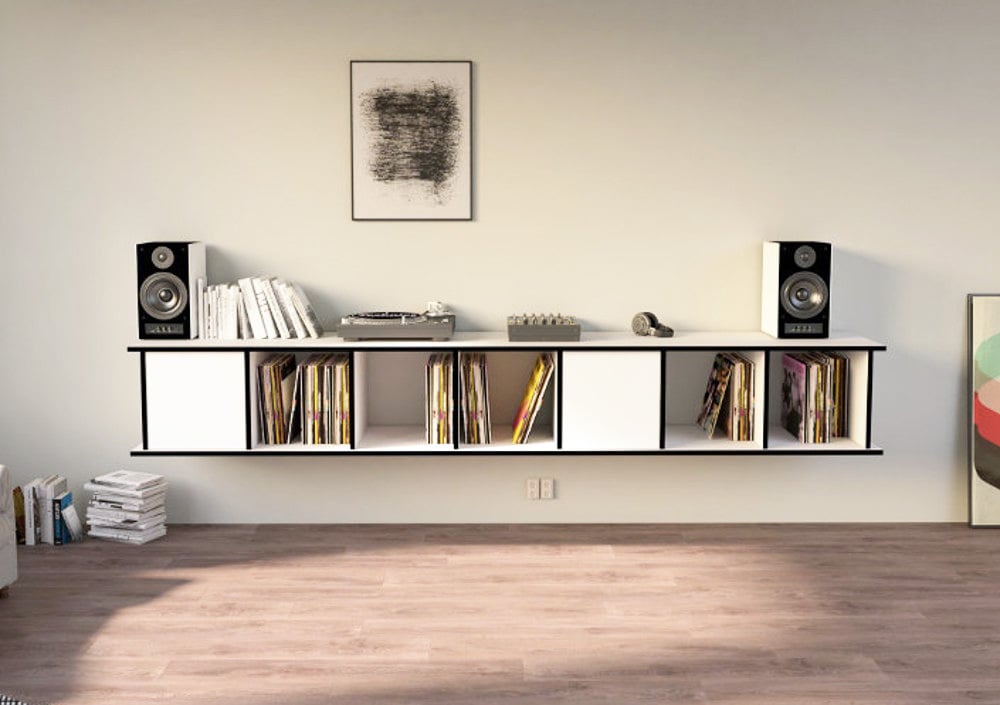 Art Deco and Warm Nordic Design
Art Déco belongs to the pompous and elegant interior styles. This classic was already trendy last year and also for 2020, Art Déco sets great accents, which are characterized by bold geometric patterns with hard angles and symmetry. In addition, Art Déco can be wonderfully combined with the Mixed Metal trend, which focuses on the combination of different metal elements. Certain materials keep popping up in Art Deco interiors: Stainless steel, marble, mirrors, chrome, glass, lacquer, inlaid wood and exotic skins. Art Deco stands in strong contrast to all the more minimalist trends, such as Warm Nordic Design, which is another home trend for 2020. Different variants of the Nordic style distance themselves from a white interior background and replace it with dusty shades of gray, blue and mint, as well as soft pastel colors. The interior is complemented with natural elements and materials. The idea is to create a calm and cozy place to relax. Warm Nordic design fits into any environment, whether it's a kitchen or a small modern bathroom - but it looks best in the living room and bedroom.
Which trend in which room?
Feel-good factor writ large
Living room and bedroom trends 2020
As mentioned earlier, minimalism is big this year and we can find this trend in all areas of our lives. First, however, it starts in the living room. The focus is on simplicity and elegance. Everything that is unnecessary belongs to be sorted out. In terms of furniture, simple forms support this minimalist look. The hectic everyday life of "Modern Living" demands a lot from us, so comfort comes first in our living spaces. Design tip: In the living room, we are basically relatively free in the combination of contrasting styles. Whether it's Art Deco with biophilic elements and a Warm Nordic design, or a minimalist look with retro accents - almost anything is allowed here, as long as it doesn't look cluttered.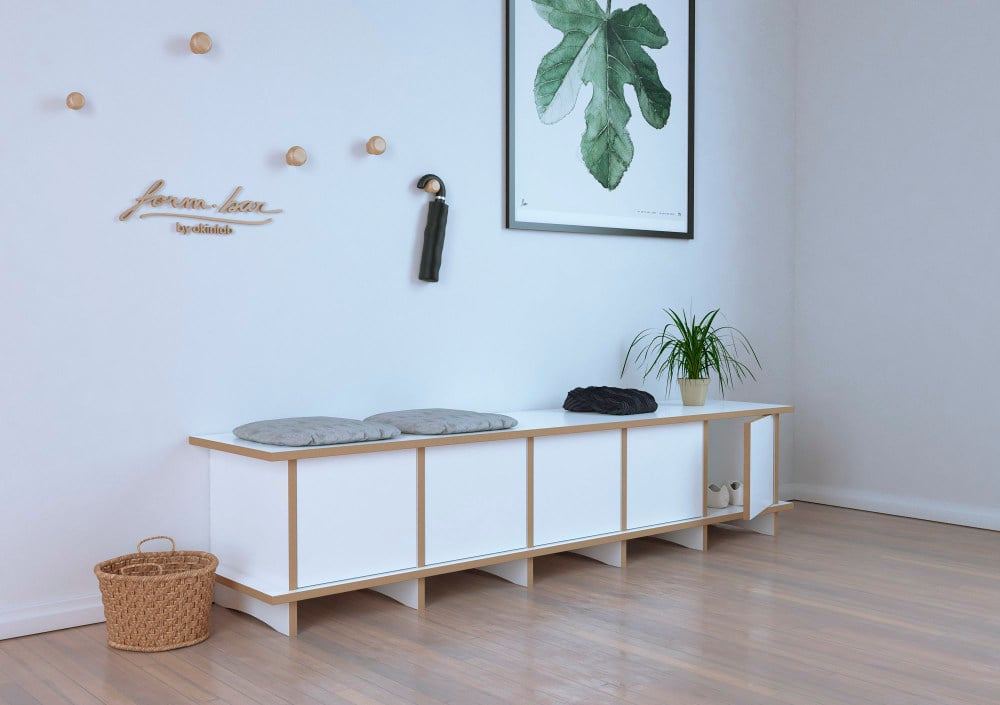 Need coziness
The need for coziness, rest and relaxation should be shown to full advantage, especially in the bedroom design. Since sleeping takes up about a third of our lives, we spend a lot of time in the bedroom. Therefore, more and more people strive to make their bedrooms a peaceful oasis. Some are banning the TV from the sleeping area, and designers are recommending that soft textures and natural materials be used in the furnishings and lamps. In the past, the choice of clear white paint was popular in the bedroom, but now we see soft pastel shades and soothing paints.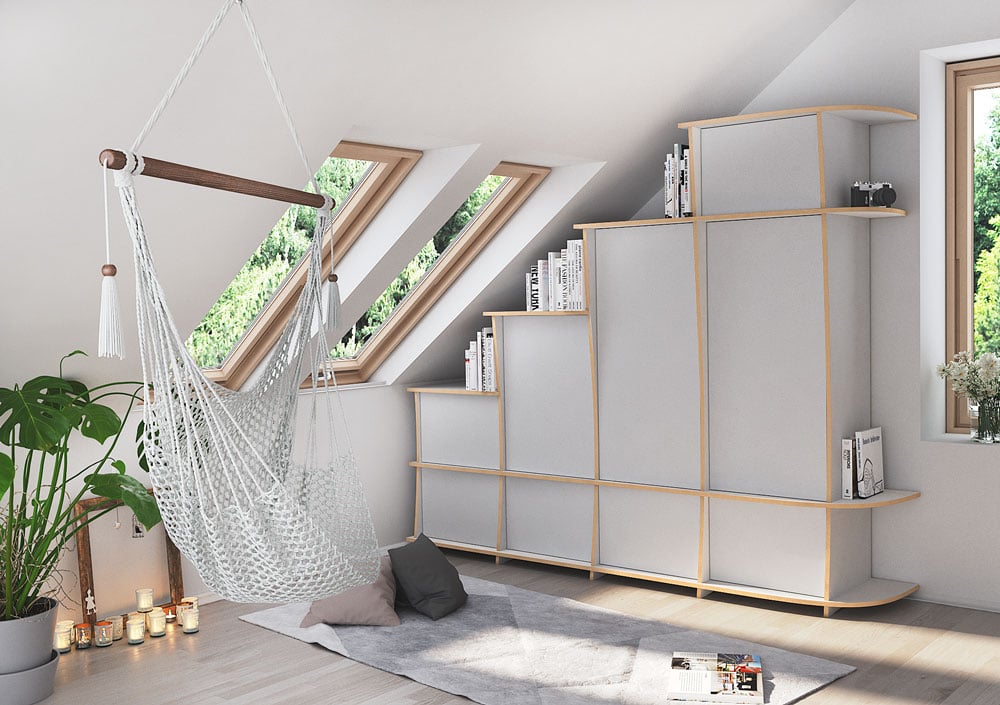 Lighten mood
Living trends for the modern bedroom often resort to yellow as a wall or decor color. This is not surprising, because yellow has mood-lifting abilities and thus ensures a good mood every morning when getting up. Especially in the winter months, yellow is the perfect color choice. To create a balanced color harmony, combinations with green, brown or juicy raspberry tones are recommended, as they form ideal contrasting colors. Bedroom furniture is also focused on free space. If the opportunity is there, it is recommended to get rid of bulky furniture in the bedroom to create a freer and light-filled space. You can incorporate bold textiles, patterns and colors in the decor, such as pillows and cushions, without making the room look too crowded. Design tip: Highly recommended combinations for the bedroom are Viennese wicker, Warm Nordic design and furniture with round forms.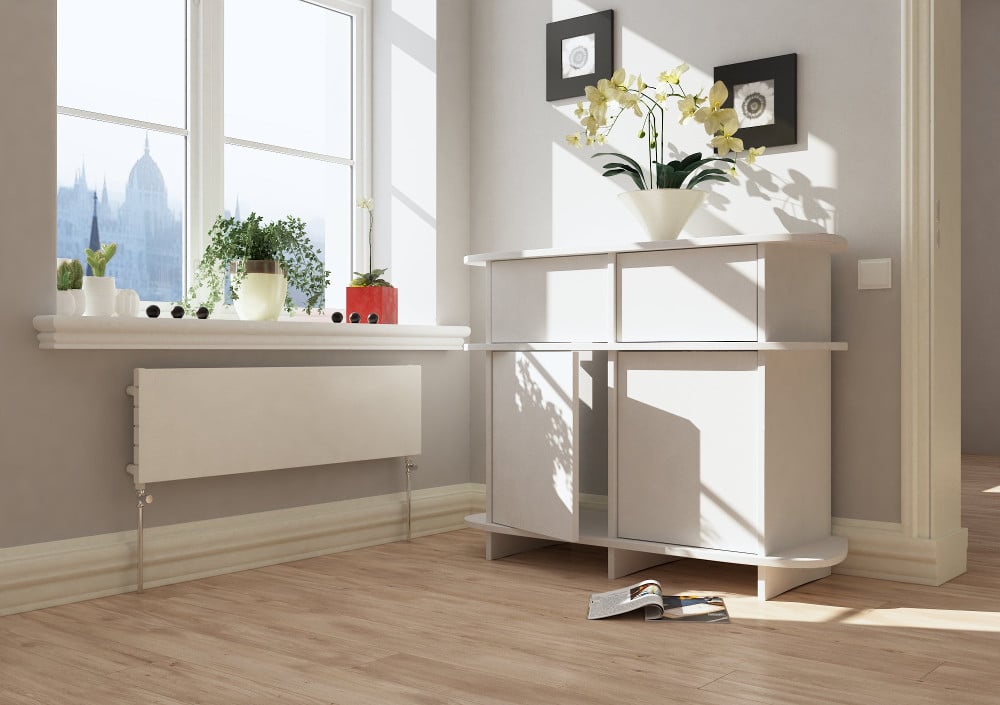 Where to go with the home office?
Nowadays, almost everyone needs a place for a home office. If the apartment is small, the question arises, where to put it? Often a small area in an already occupied room is used - most often it is the bedroom. This is not surprising, because if there is no additional space, working in the kitchen, where the food is prepared, or in the living room, where there are guests or family members, is rather inconvenient. In this case, the sleeping place promptly becomes an office. A small table is ideal for this purpose, but the available space can be a challenge. If you're looking for a work desk for the bedroom, you'll quickly realize that most standard retail models just won't fit. The good news is that our 3D configurator helps you make perfect use of the available space - just try it out for yourself.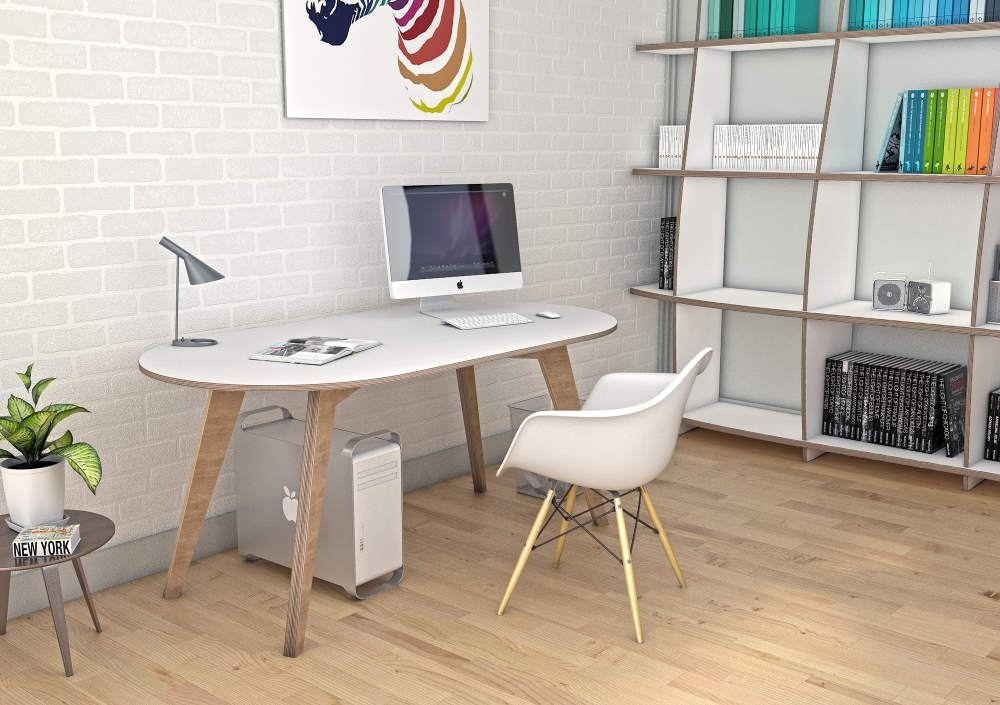 Bathroom and kitchen trends 2020
For the bathroom in 2020 we have a lot of freedom in terms of style and color combination. Nevertheless, it is recommended to stick to the minimalist principle and create maximum free space. Especially in the bathroom, natural materials such as natural stone or wood look harmonious. Here, a mediterranean combination of blue and white is recommended. Alternatively, soft pastel shades also work. The bathroom is an ideal area for biophilic designs of all kinds - combine shelves with wicker baskets, for example, to bring a nature flair to the room. If you have a large bathroom then buying a freestanding tub can be worthwhile, as this object always looks luxurious and is one of the timeless design classics. Design tip: With an eye on harmonious and natural trends, styles in Viennese weave or Warm Nordic look especially ideal in the bathroom.
In the field of kitchen design, bright and sunny colors also prevail. A complete redesign is, as so often, not necessary. A bright tablecloth, curtains, a kettle or even a well-chosen kitchen stove holder can easily create the right atmosphere. Modern design of the kitchen includes an abundance of green, blue or red tones. The simplest idea of how to transform the kitchen is to create a stylish designer wall in one of these colors - for example, with wallpaper. Diversify the kitchen with old colored plates, colorful ornaments and vintage accessories. Design tip: In the kitchen we have similar freedom as in the living room. Combinations of minimalist styles and art deco or retro elements support a bright and sunny kitchen look.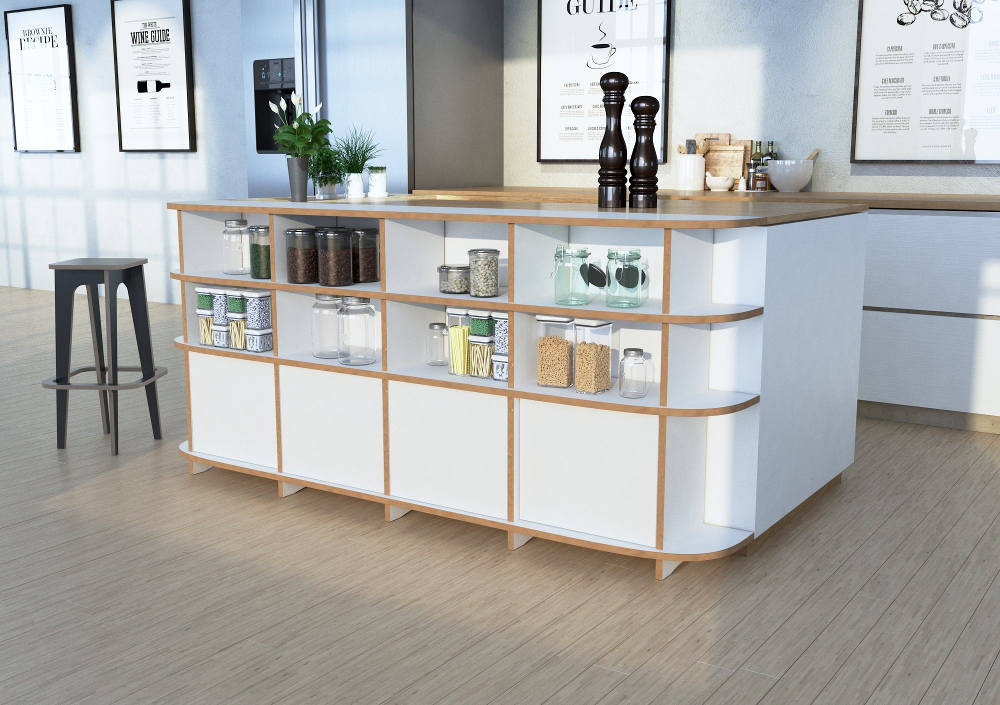 Decoration trends 2020
The mirror of personality
Your taste, your decoration
How do I decorate my living space? What accessories fit best? The following decoration suggestions are intended as inspiration, after all, each style is a reflection of personality. Therefore, there is no prescriptive formula that applies to all. Nonetheless, we could all use a little variety from time to time, so the Deko Trends for 2020 are intended to show new possibilities for redecorating.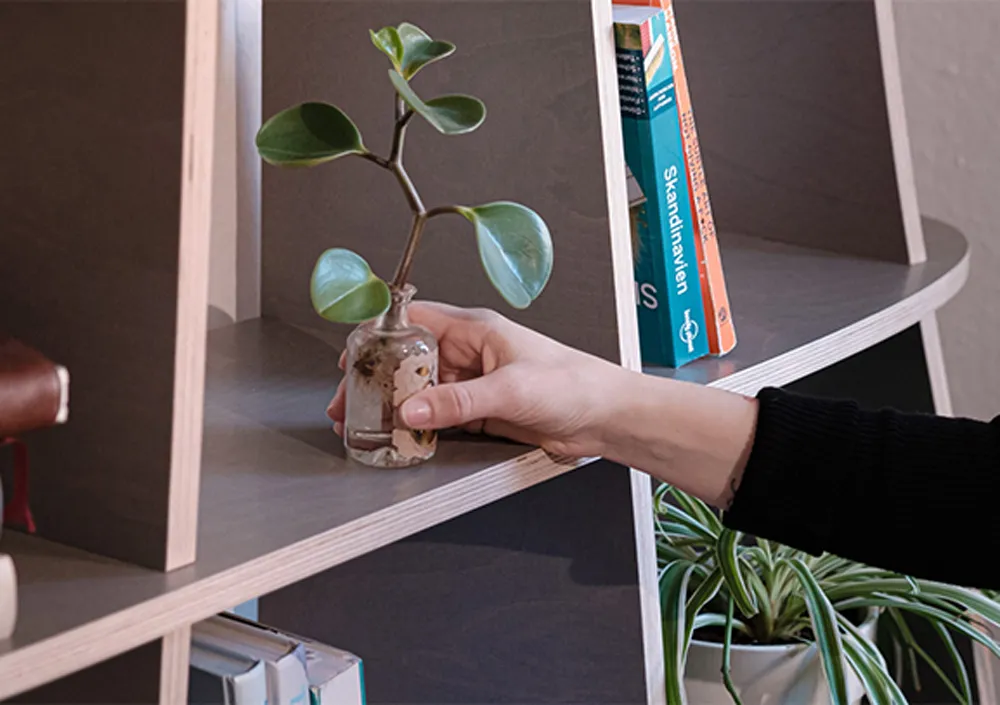 Comfort and glamour through velvet and leather
Comfortable textures, soft colors and decorative details are key for textiles and bedding this season. Quilted throws and bedspreads or thick wool blankets with decorative fringes, tassels and braids, give not only tactile added value, but also visual. Velvet offers the perfect blend of luxury and comfort. Interior designers are experimenting extensively with the possibilities of velvet design this year, especially for sofas. Color options are also wider than ever - from vibrant blues, pinks, burnt orange and taupe hues. The possibilities for velvet furniture in 2020 are endless. Leather is another material expected in interior design for 2020. This is especially true for industrial-style decor.
Paintings, art and contrasting decor
Art objects have long belonged not only in the living room. We find more and more pieces of art in the bathroom or kitchen in catalogs and furniture fairs - either hung up or displayed on open shelves. Try it out in your home. Decorative paintings are taking a bit of a backseat in 2020, but this year patterned acrylic paintings will see a resurgence. Designs printed on a glass table are making a strong comeback. Popular options include acrylic paintings with beach or city illustrations. They are perfect pieces to add a vintage or modern touch to the room.
As already indicated in the section on colors, contrasting experiments are in vogue. For example, furniture with black fabric and white frame, or a console table made of dark stained wood with light fittings, set wonderful highlights and enliven the room. There are no limits to the imagination here.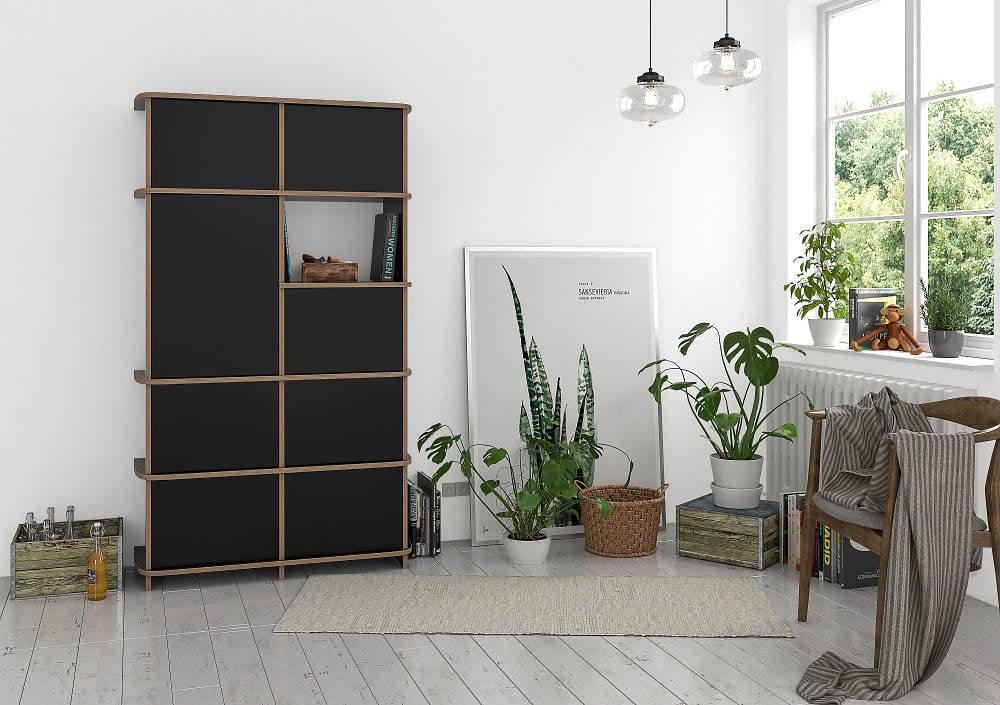 Wallpaper instead of art?
This year, wallpapers (in all colors, textures and materials) are increasingly used instead of artwork to decorate our walls. Especially the retro look benefits greatly from this decorative use. The good thing is that wallpapers are affordable and add an exciting touch to any blank wall. Particularly popular wallpaper motifs include 3D variations, watercolor art and geometric forms.
Geometric patterns have been trendy for years - and will remain so this year. But beware of overdoing it: make sure to keep a geometric balance. Stick to more classic and simple patterns and choose a targeted area of your living space where you want to put a bold geometric pattern, such as through geometric tiles or wallpaper, so it can act as a statement.
Everything put in perspective
Although open spaces give the feeling of a larger house, sometimes these open places can affect comfort, for example, if you find kitchen smells or a lot of noise in the living room. Therefore, a clear housing trend 2020 is to divide the environment with natural materials. The tendency will be to look for divisions that give more privacy and intimacy to any environment, making it more welcoming. Designers recommend distinguishing between a living area and a recreation area - even if you only have a small one-bedroom apartment. Modern research has long proven the importance of sleep in our lives. Therefore, it is desirable to protect, or at least partially separate, the bedroom from other areas of the house or apartment. This can be done with the help of an interior wall, shelf or curtain.
This year, sculptural and transparent room dividers are particularly popular, creating a separation between two rooms and at the same time inviting people to see the surrounding spaces to maintain a sense of the actual size of the room. Also popular are Crittall-style room dividers, which are versatile with their sturdy, slim frames and fit all minimalist and industrial-inspired styles.
The desire of the natural in our home is so great that the indoor gardens can not miss in the decoration of the house. It does not take much to free up a small area for our indoor garden. Unused space is often under the window. Add a flexible or modular storage to these often neglected areas. Vertical mountable succulent gardens offer a visual highlight, crafted in a specially designed wall plant container to mount securely on a wall or masonry. Interested parties can find numerous succulent offers on various online portals as well as at local garden retailers.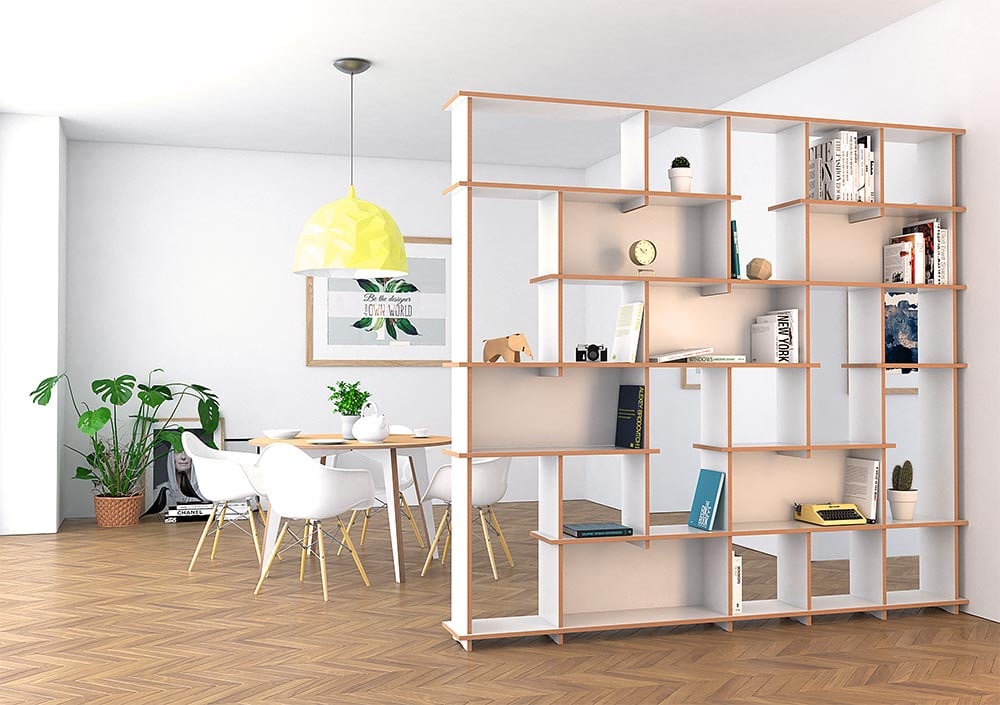 The living trends 2020
At a glance
Sustainable products and natural materials
Minimalism - targeted consumption and multifunctional design
Organic forms - feel-good factor comes first
Viennese wickerwork - surfaces from woven pedding cane
Art Deco and Modern Glam remains in
Warm Nordic Design
Fazit
As we have seen, many new home trends await us this year, which, fortunately, can be wonderfully combined with their predecessors. We can creatively experiment and complement our angular furniture with round, curved specimens, as well as pair pompous interior with subtle looks. On a positive note, that numerous styles are allowed to exist in parallel and do not have to contradict each other, such as luxury and glamour combined with biophilic elements, Viennese weave with a retro look revival, or Art Deco with Warm Nordic design. Furthermore, environment and sustainability are the big issues of our time, which will also be reflected in the interior designs.
Often, we can despair at the seemingly endless design options that are offered to us. Therefore, more and more people turn to designer services to get the interior of their dreams. Experts can not only assess the space holistically and choose the optimal solution, but also adjust the appearance of the space according to the latest trends. We will be happy to support you in these challenges.