Living trends 2019
New year, new furnishings? You feel like a change after the turn of the year and want to bring a fresh breeze into your home? Then let yourself be inspired by the 2019 living trends and redesign your home. 2019 stands for coziness and deceleration, but also for sustainability. Furniture is seen as multi-talented, which can be used in many ways. The materials are based on nature. Furniture made of wood can be excellently combined with the subtle colors, thus creating a harmonious atmosphere in the room.
Suggestions from form.bar
Choose your favorite design and customize it
What will 2019 bring with it?
2019 is all about minimalism and slow living. One reduces to the essentials and sets individual accents in metallic tones. The furnishings should be functional as well as cozy. Pastel colors in ice cream tones, such as a fresh lemon yellow, are combined with natural earth tones and provide a cozy ambience.
In the following guide, we show you what you can't miss in 2019 and give you inspiration for your home.
Stylish into the new year
Go with the trend
Home trends for your apartment
Of course, in 2019 there are also interior design styles on which the trends are based. Lagom is followed by the reinterpretation of Art Deco and Slow Living. However, the scandinavian style and hygge do not disappear and still remain. Of course, different styles can be mixed, because the most important thing is still that you feel comfortable in your home and that your interior meets your needs and is not impractical.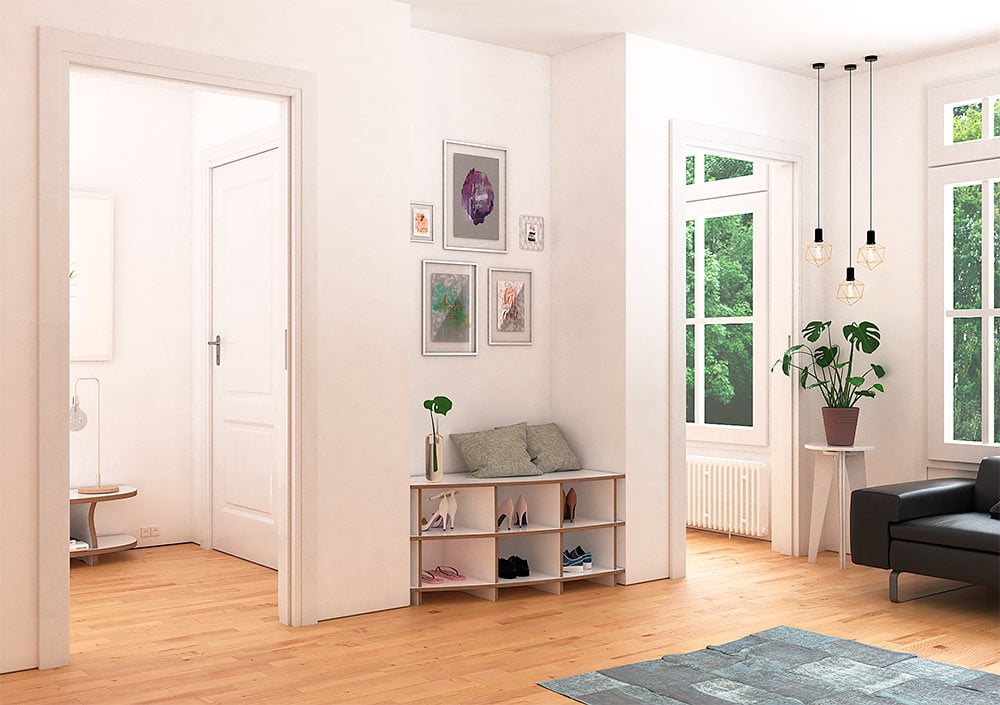 Slow Living
As an antipole to our fast-paced and hectic everyday life, we want our home to be a haven of peace to switch off and come down. Clear, simple forms and reduction to the essentials are a feature of this new living feeling. Here, less is clearly more! The colors here are rather restrained, but still desired. Natural materials are used for the feel-good factor. Furniture is rather straightforward and not playful. Instead of quantity, the focus is now on quality. Especially sustainable items that are durable and can be used multifunctionally are desired. Slow Living also stands for consideration for the environment. form.bar furniture is made exclusively from high-quality wood materials with the FSC® seal.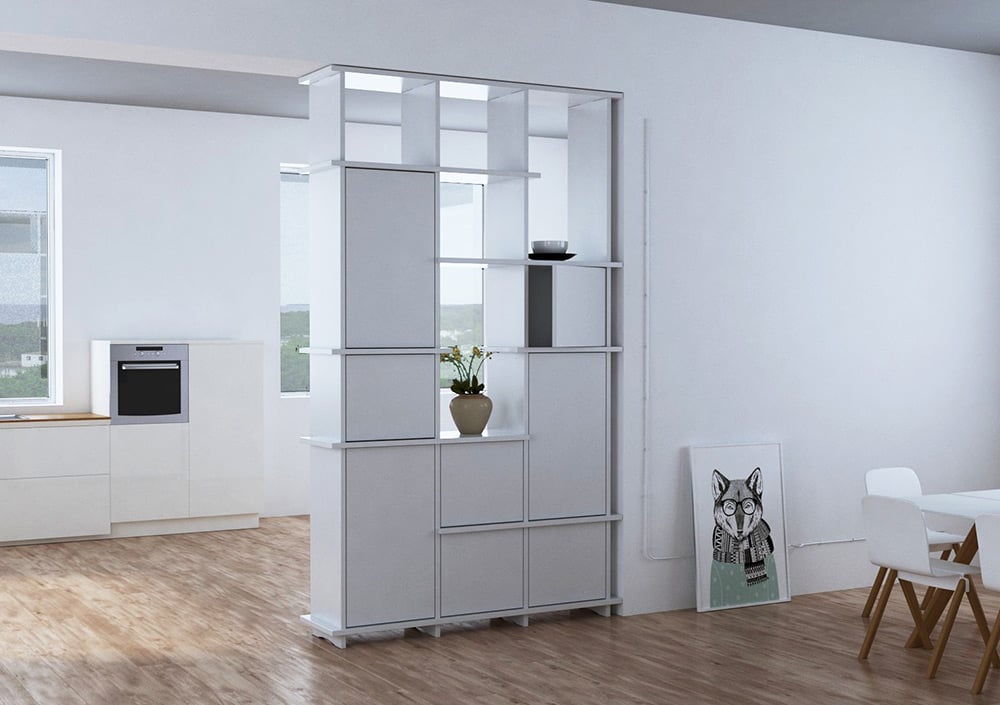 Art déco
2019 is the comeback of art deco. The art deco style originates from the golden twenties. It stands for opulence and is thus a counter-movement of minimalism. Marble, brocade, velvet and silk return as stylish accents and bring luxury to our everyday lives. The focus is clearly on high-quality materials, bright colors and luxury. Soft and curved forms are a must-have of this style. Single metallic accents in gold or copper reflect the 1920's style perfectly. Precious materials such as walnut or tropical wood fit the style perfectly and stand for class. In addition, floral elements are characteristic of art deco. These can be found not only in fabrics, but also in the form of wall design. Typical colors of the style are petrol as well as mustard yellow.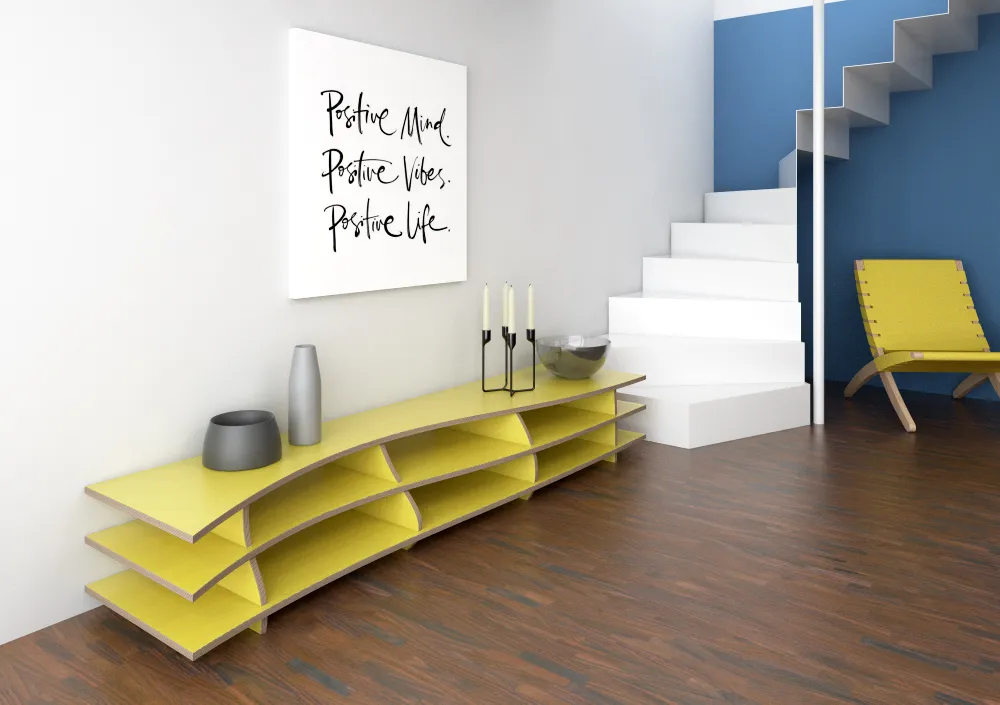 Variety furniture
With form.bar there are no limits
Sustainability, versatility, naturalness
Smart furniture is more than in demand this year, because you fit perfectly with the just mentioned trend "Slow Living". This year, furniture is expected to be practical and versatile. A small stool, for example, can be used not only as a seat, but also as a coffee table or as a side table, for storage. Wood is very much in demand as a material.
Real wood veneers in particular bring a natural ambience to your home. The individual grain of the different types of wood makes your home unique. Furniture in white is a real evergreen and fits perfectly with the current trend colors. In addition, they bring brightness into your home. This year, like last year, we pay special attention to rest and relaxation.
In addition, you no longer separate the rooms so clearly, but create a smooth transition between them. Especially in open living spaces, versatile furniture is in great demand, so the dining table can also serve as a desk for work in the home office. Room dividers andsome design object and storage miracle at the same time.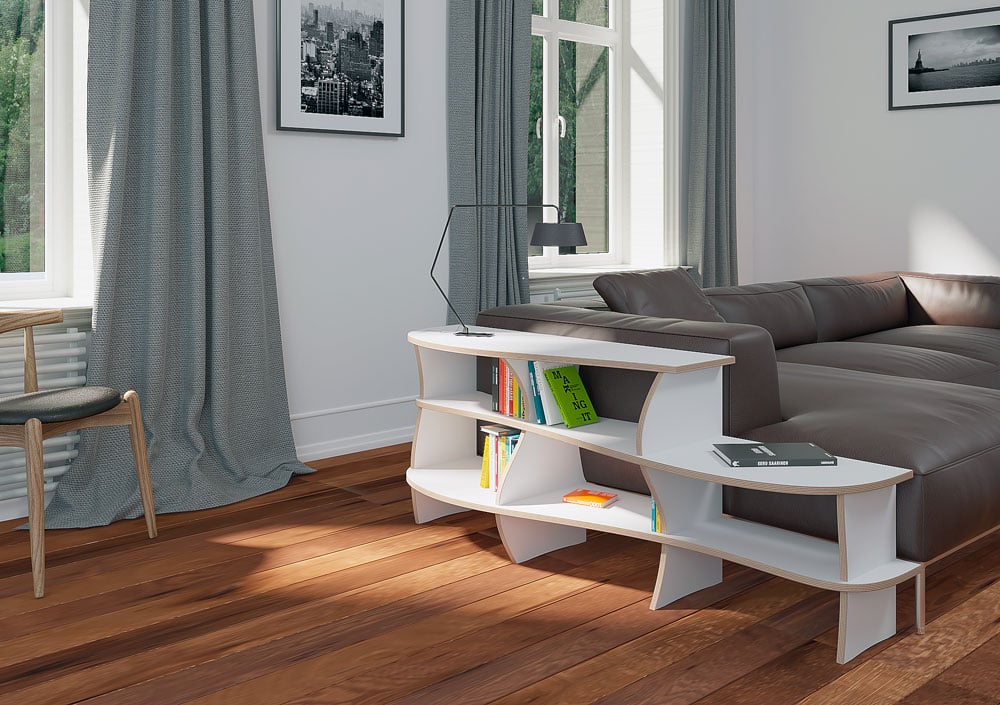 Organic forms for more naturalness
Curved, round furniture is a real must in 2019. Organic forms look harmonious and perfect. When designing our living space, our well-being is the top priority, so the overall concept of our home should be coherent. In our unique free-form configurator, you can form your furniture the way you like it. In addition, ball lights in all forms and variations are in this year. Whether as a small ball lamp on the sideboard or as an opulent lamp in chrome look above the dining table, round and curved forms are indispensable in 2019.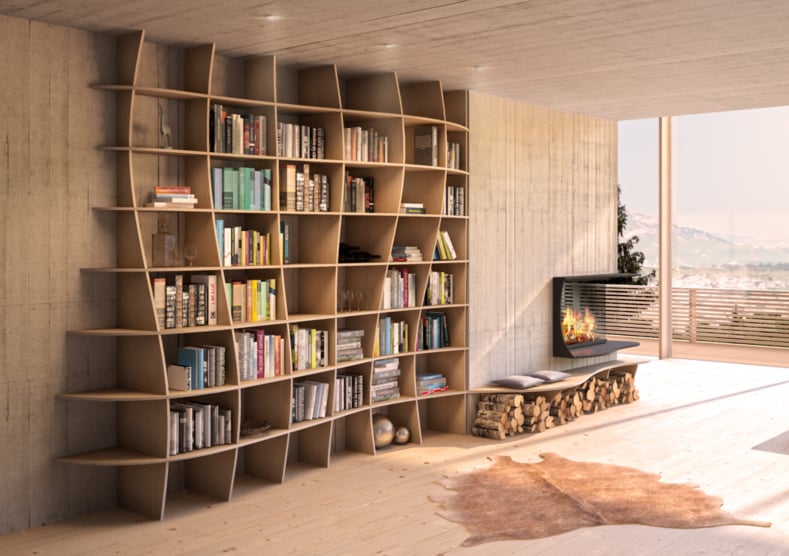 We plan your home according to the trends 2019
Get your dream home designed by our professional team of designers.
To the design service
Color trends 2019
Nature combinations
Pastel and ice cream
2019 will be fruity: walls in delicate pistachio, vanilla, strawberry or mango are very trendy and bring freshness into your home. In combination with earthy natural tones, these pastel shades create a warm coziness in any room and can be applied as an accent to a single wall or covering the entire room. Ice cream colors harmonize particularly well with natural tones, such as a rich chocolate brown or a delicate sand tone, as well as with various shades of gray and, of course, with other pastel tones. The colors are also more than in demand as decorative elements. To a gray living landscape, cushions in pastel, delicate pink or mint look very harmonious and bring a special lightness. The ice cream colors work well when combined with light furniture.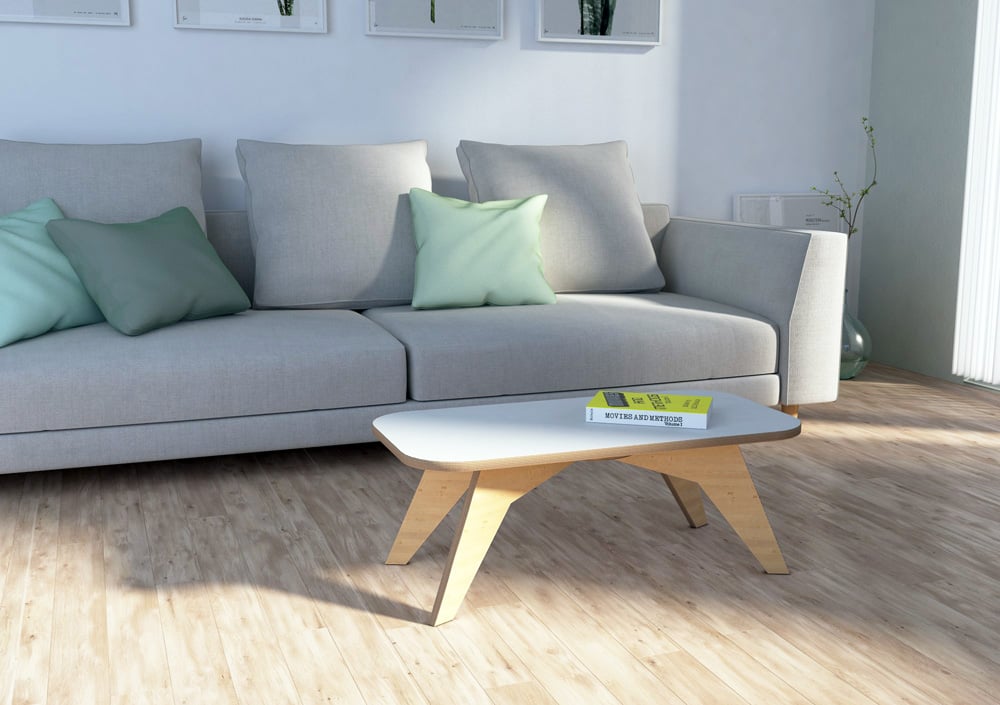 Trend color Living Coral
The Pantone color institute has decided and chosen the color "Living Coral" as the color of the year. Much more subtle and fresh than its predecessor Ultra Violet, Living Coral presents itself as a little all-rounder. The bright coral red not only reminds us of summer, but also puts us in a good mood. In combination with golden tones, it provides energy and has an invigorating effect. The color, which is inspired by nature, can be combined well with pastel tones as well as with natural tones. If you combine Living Coral with turquoise or other cool tones, it awakens the longing for summer. As individual accents, for example in the form of cushions with sea motifs, the color is a cheerful eye-catcher. But still, the predecessor Ultra Violet has not disappeared and remains with us in 2019. Different color gradations of violet are a modern eye-catcher and attract all eyes.
Statement walls
Elaborate patterns or geometric forms as a wallpaper motif provide a modern wow effect in your home. A wall with a jungle motif is a contemporary highlight in 2019. In addition, the decoration should be reduced or kept minimalist in line with the slow living trend, in order to avoid a sensory overload. A very special trend are walls with panels in concrete look, which harmonize perfectly with scandinavian furnishings. An advantage of this wall design is that it is easier to combine and harmonizes with almost any home trend. Another trend this year is wall greening.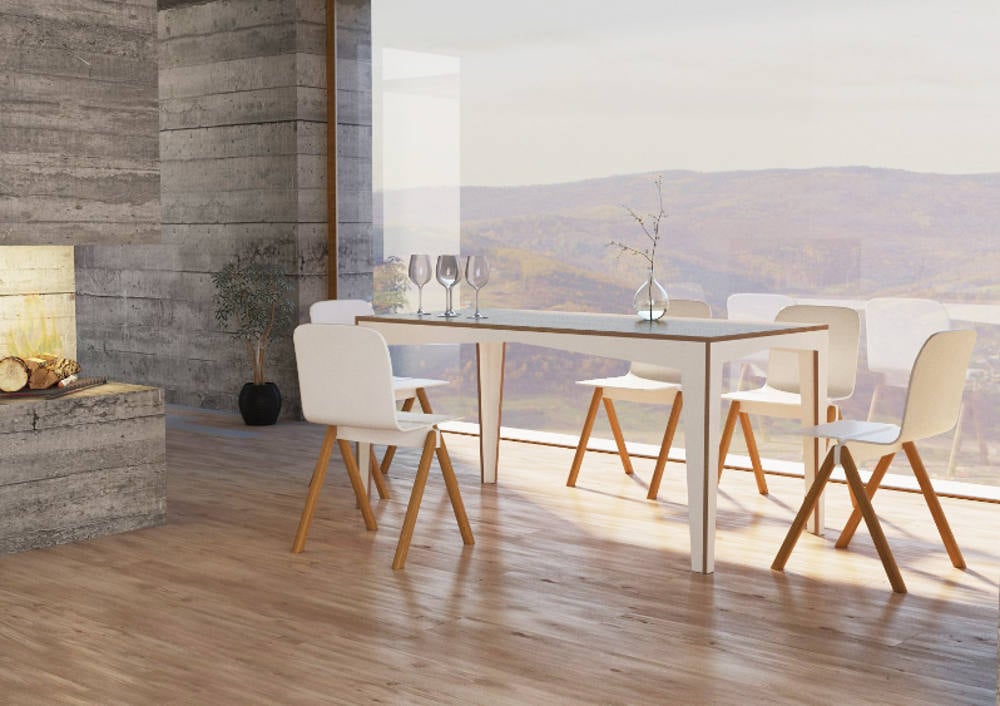 Decoration and accessories
Interior with finishing touches
Pure nature
In an increasingly fast-paced world, we long for a haven of peace to switch off and relax. We rely on clear calm structures and reduce ourselves to the essentials. Therefore, in 2019 it is called less is more. Few decorative elements are skillfully staged and let the coziness move in. As materials for decorative elements this year are still jute, rattan, cotton and of course wood in vogue. Thus, a coffee table made of rattan provides a natural coziness. These natural materials harmonize particularly well with plants. Accessories are rather chosen in subtle, natural colors, such as khaki, beige or gray.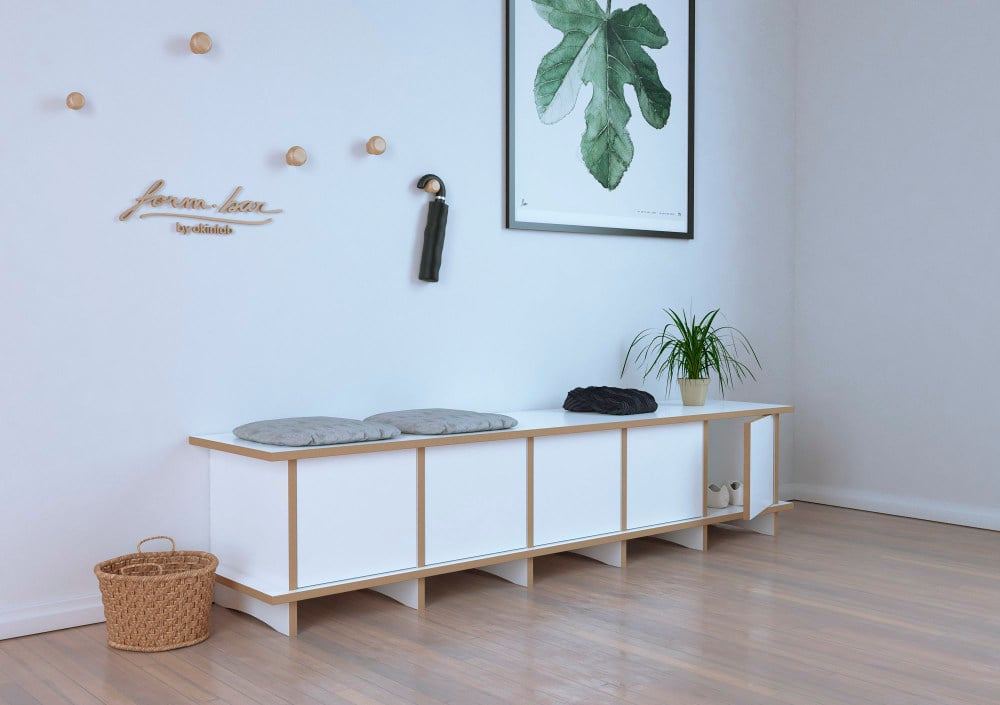 Glossy details
Warm elements in copper, gold or rose gold or rather cool silver? No matter 2019 it will be metallic. Such decorative elements harmonize particularly well with velvet or with light ice cream tones. Thus, a side table in walnut with a metallic candlestick and a sofa made of velvet looks very modern and underlines the style of the golden twenties. Just make sure that there are not too many metallic details. Metallic tones are also very much in demand for lamps.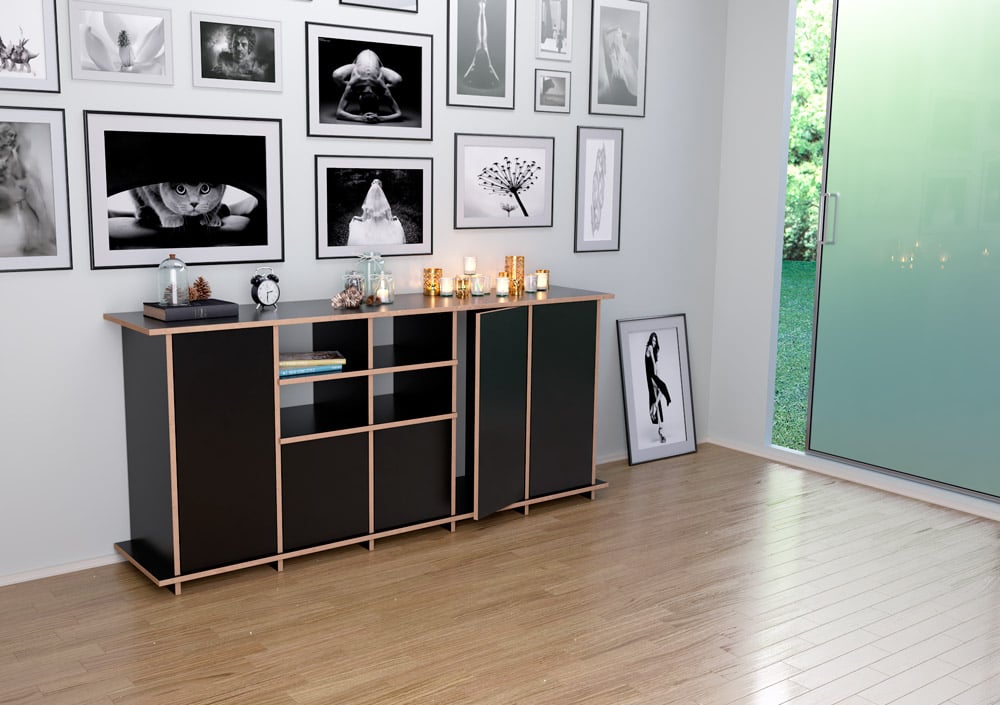 Plants everywhere you look
In keeping with the Slow Living idea, which stands above all for naturalness and sustainability, this year we are focusing on plants in all forms and varieties. Succulents or cacti are particularly suitable for a modern freshness. In 2019, there can't be enough plants, because they not only bring a little splash of color to your home, but are also a beautiful natural decoration that can be integrated into all living spaces. The Urban Jungle trend consists mainly of many different types of plants. A beautifully staged monstera on a sideboard, many cacti on the windowsill and a yucca palm next to the sofa and you are already fully in the trend. But also as a motif for murals plants are a highlight this year.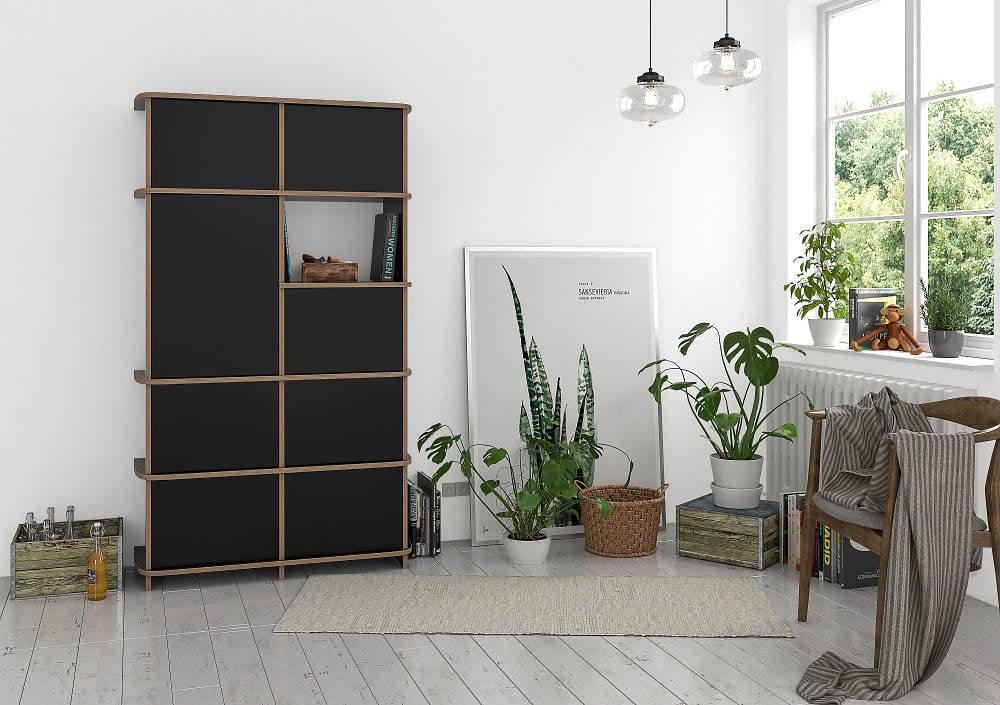 More trends
We look beyond the end of our nose
Wood
Wood is a timeless must-have. This year it is especially preferred in the untreated, not perfectly designed kind. But also as real wood veneers with characteristic grains wood may not be missing as the material for furniture and flooring. It spreads a warm and cozy flair and invites you to relax and feel good. Light wood is preferred for Scandinavian style and walnut for Art Deco. The material is not only sustainable, but very versatile.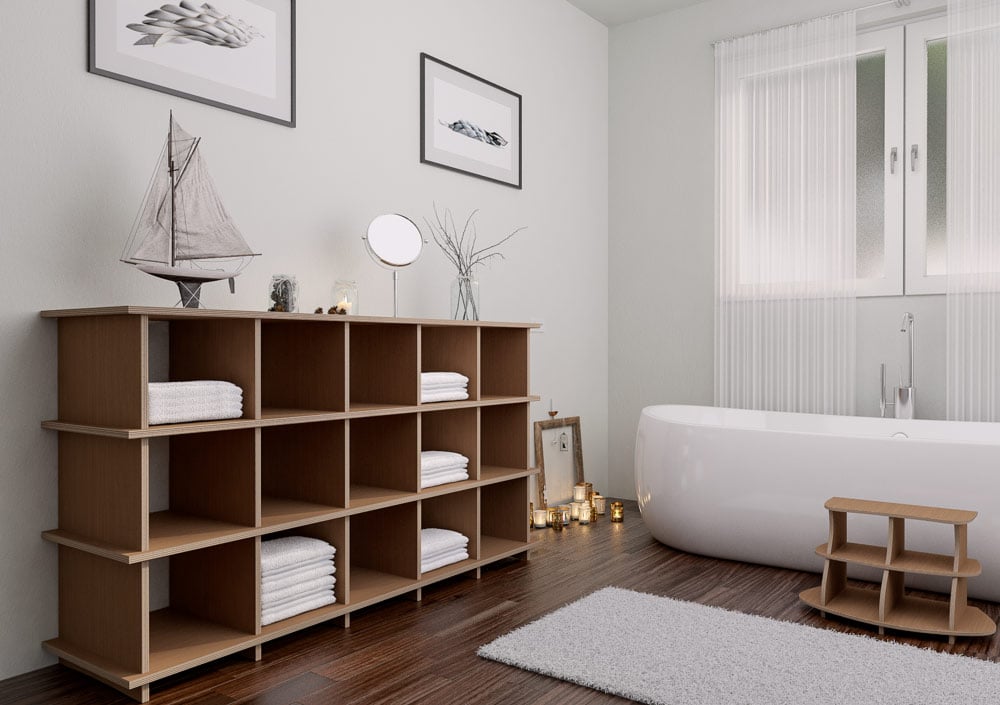 Velvet
Admittedly, the trend does not like everyone. Velvet is used especially for living room sofas and armchairs as well as for accessories this year. Especially with metallic details it harmonizes well and brings in this way a modern glamour in your home. Thus, cushions in velvet work very well with a metallic candlestick or picture frame.
Eye catching lamps
This year, a lot of attention is paid to home lighting, because the rooms should be flooded with light. As just mentioned, ball lights in metallic materials are very much in demand this year, but you also can not pass by eye-catching lamps in 2019. Particular attention should be paid to an even distribution of light, as this makes the living space appear more cozy and homely. Lamps in unusual forms are a special eye-catcher. But also like the previous years, lamps in the form of a light bulb remain in focus. These bring not only a source of light, but are in addition a handsome decorative element.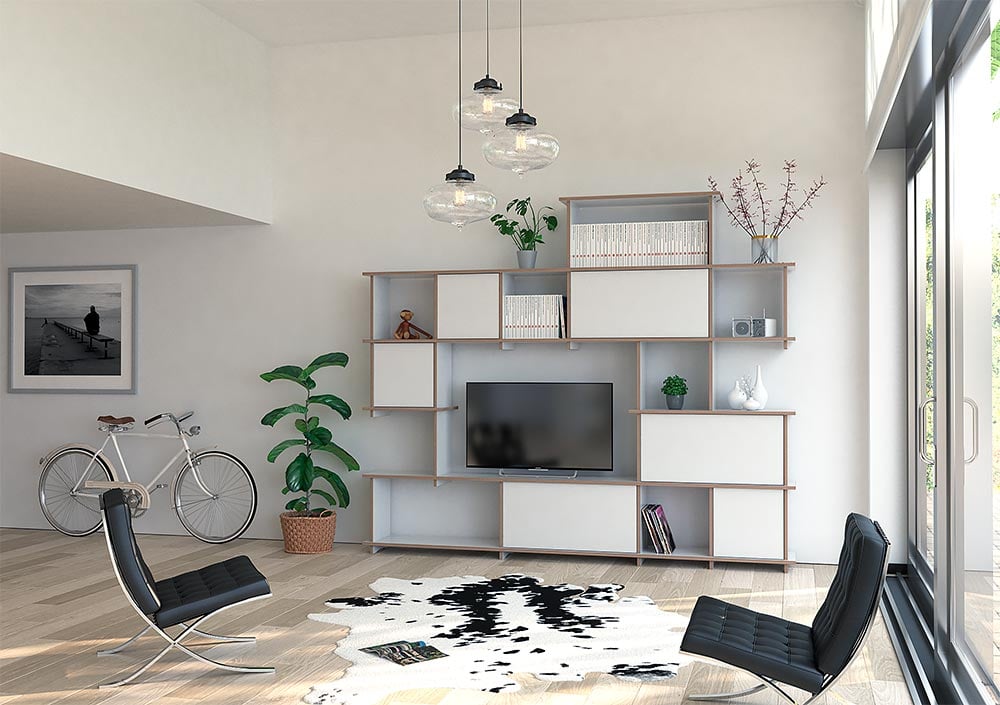 The living trends 2019
Summarized in brief
Ice cream colors and pastel shades bring freshness and lightness
Smart furniture that can be used in many ways can not be missing
Art Deco makes a comeback and brings glamour to our everyday life
Life-affirming and bright color Living Coral is the color of the year
Curved furniture makes your home an oasis of well-being
Walls with statement wallpapers are an eye-catcher in your home
The home is seen as a retreat for relaxation
Fazit
This year we focus on our well-being and want to create a counterpoint to our stressful and hectic everyday life with our home. Therefore, we design this the way we feel most comfortable. In this guide, we have given you some tips and inspiration from which you can choose the living trends that suit you and implement them in your home. For more ideas about furniture, you can take a look at our varied customer gallery.