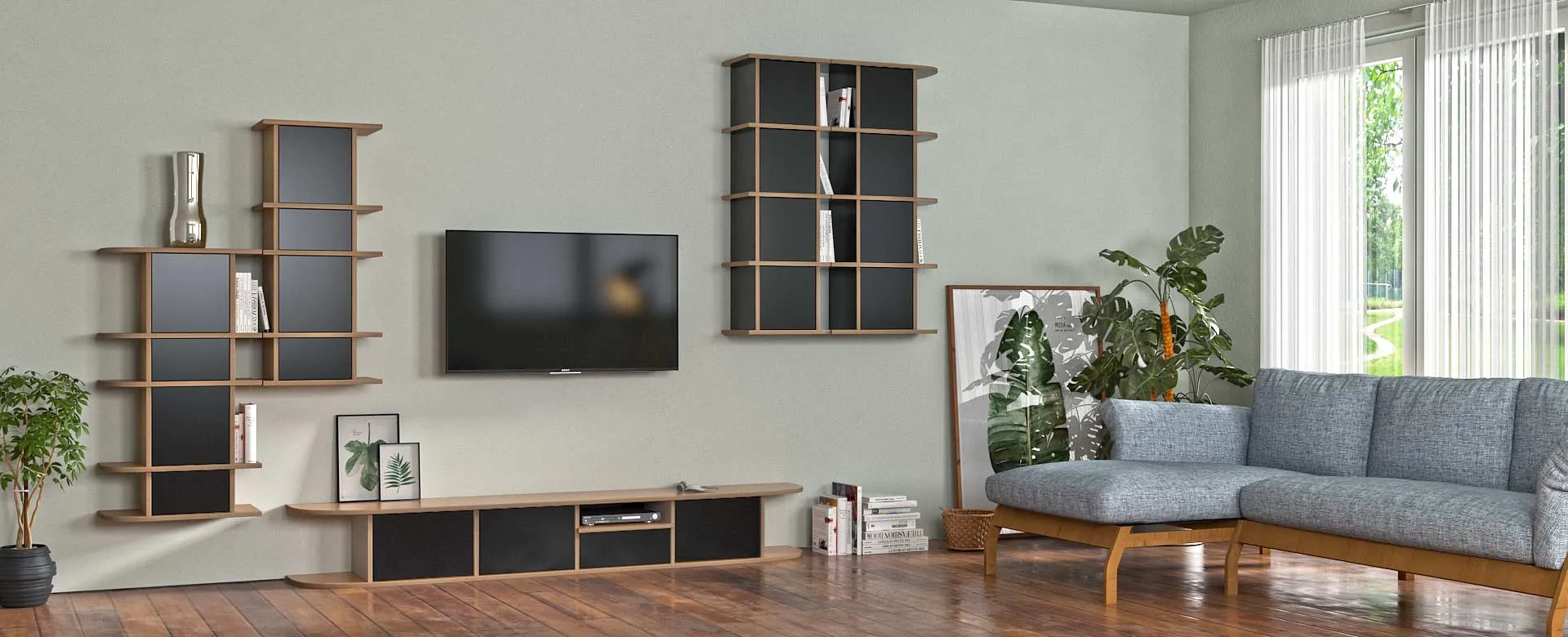 Living trends 2019
New year, new furnishings? You feel like a change after the turn of the year and want to bring a fresh breeze into your home? Then let yourself be inspired by the 2019 living trends and redesign your home. 2019 stands for coziness and deceleration, but also for sustainability. Furniture is seen as multi-talented, which can be used in many ways. The materials are based on nature. Furniture made of wood can be excellently combined with the subtle colors, thus creating a harmonious atmosphere in the room.
Suggestions from form.bar
Choose your favorite design and customize it
What will 2019 bring with it?
2019 is all about minimalism and slow living. One reduces to the essentials and sets individual accents in metallic tones. The furnishings should be functional as well as cozy. Pastel colors in ice cream tones, such as a fresh lemon yellow, are combined with natural earth tones and provide a cozy ambience.
In the following guide, we show you what you can't miss in 2019 and give you inspiration for your home.
Stylish into the new year
Go with the trend
Home trends for your apartment
Of course, in 2019 there are also interior design styles on which the trends are based. Lagom is followed by the reinterpretation of Art Deco and Slow Living. However, the scandinavian style and hygge do not disappear and still remain. Of course, different styles can be mixed, because the most important thing is still that you feel comfortable in your home and that your interior meets your needs and is not impractical.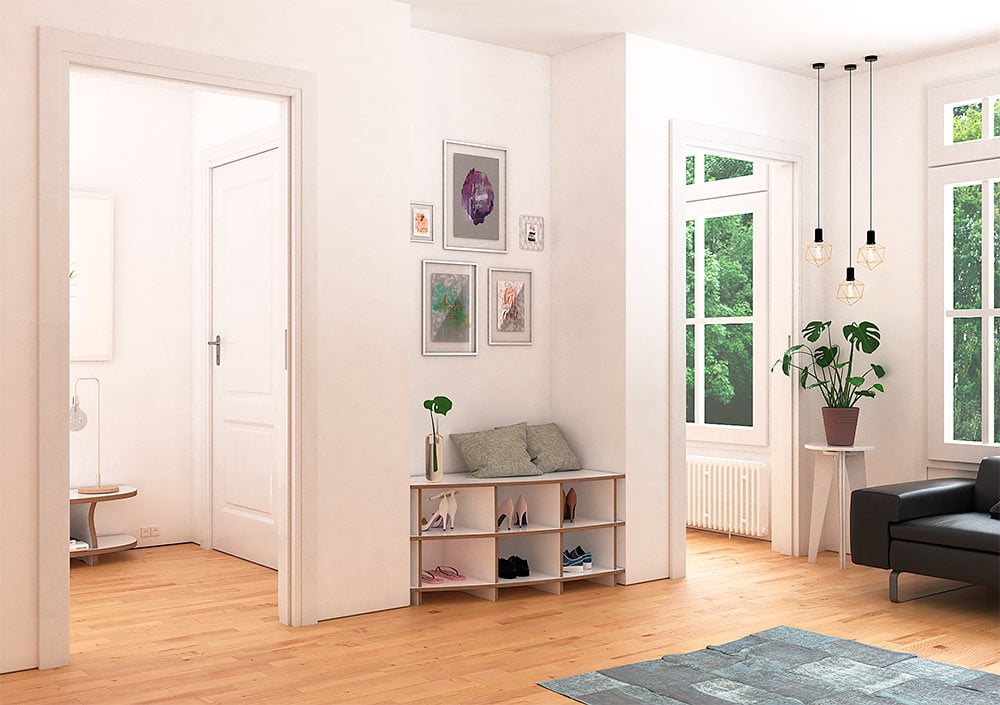 Slow Living
As an antipole to our fast-paced and hectic everyday life, we want our home to be a haven of peace to switch off and come down. Clear, simple forms and reduction to the essentials are a feature of this new living feeling. Here, less is clearly more! The colors here are rather restrained, but still desired. Natural materials are used for the feel-good factor. Furniture is rather straightforward and not playful. Instead of quantity, the focus is now on quality. Especially sustainable items that are durable and can be used multifunctionally are desired. Slow Living also stands for consideration for the environment. form.bar furniture is made exclusively from high-quality wood materials with the FSC® seal.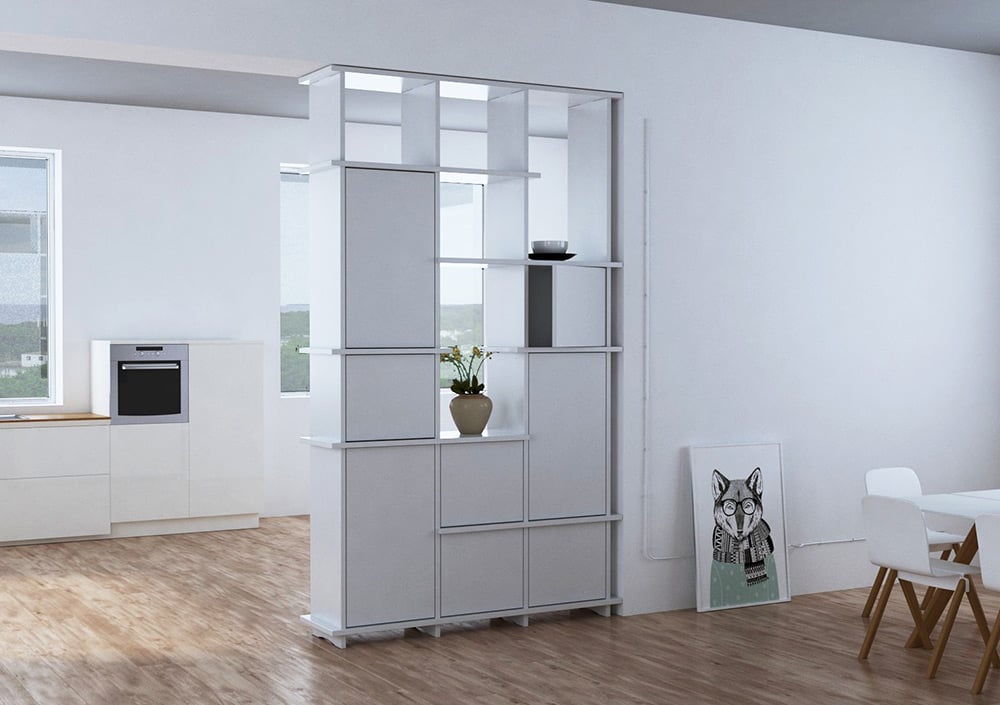 Art déco
2019 is the comeback of art deco. The art deco style originates from the golden twenties. It stands for opulence and is thus a counter-movement of minimalism. Marble, brocade, velvet and silk return as stylish accents and bring luxury to our everyday lives. The focus is clearly on high-quality materials, bright colors and luxury. Soft and curved forms are a must-have of this style. Single metallic accents in gold or copper reflect the 1920's style perfectly. Precious materials such as walnut or tropical wood fit the style perfectly and stand for class. In addition, floral elements are characteristic of art deco. These can be found not only in fabrics, but also in the form of wall design. Typical colors of the style are petrol as well as mustard yellow.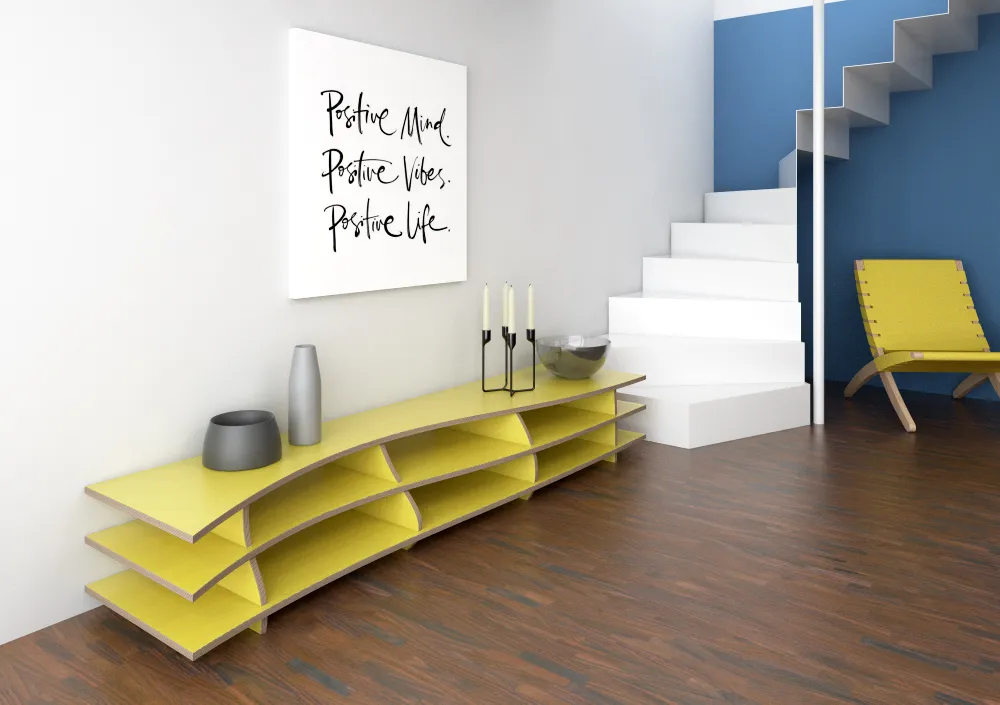 Variety furniture
With form.bar there are no limits
Sustainability, versatility, naturalness
Smart furniture is more than in demand this year, because you fit perfectly with the just mentioned trend "Slow Living". This year, furniture is expected to be practical and versatile. A small stool, for example, can be used not only as a seat, but also as a coffee table or as a side table, for storage. Wood is very much in demand as a material.
Real wood veneers in particular bring a natural ambience to your home. The individual grain of the different types of wood makes your home unique. Furniture in white is a real evergreen and fits perfectly with the current trend colors. In addition, they bring brightness into your home. This year, like last year, we pay special attention to rest and relaxation.
In addition, you no longer separate the rooms so clearly, but create a smooth transition between them. Especially in open living spaces, versatile furniture is in great demand, so the dining table can also serve as a desk for work in the home office. Room dividers andsome design object and storage miracle at the same time.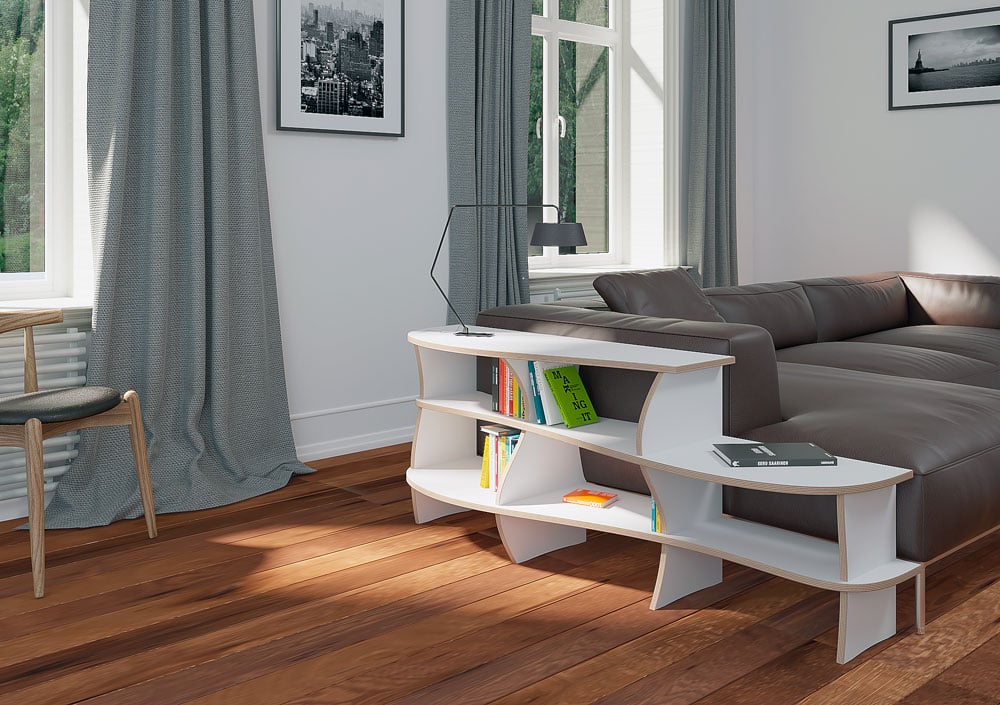 Organic forms for more naturalness
Curved, round furniture is a real must in 2019. Organic forms look harmonious and perfect. When designing our living space, our well-being is the top priority, so the overall concept of our home should be coherent. In our unique free-form configurator, you can form your furniture the way you like it. In addition, ball lights in all forms and variations are in this year. Whether as a small ball lamp on the sideboard or as an opulent lamp in chrome look above the dining table, round and curved forms are indispensable in 2019.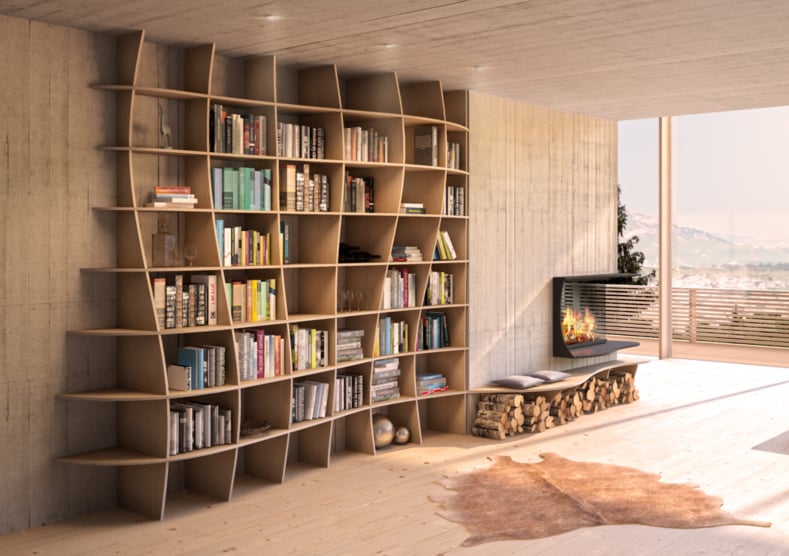 Wir planen dein Zuhause nach den Trends 2019
Lass dir dein Traum von einem Zuhause von unserem professionellem Designer-Team gestalten.
Zum Design-Service
Farbtrends 2019
Naturverbundene Kombinationen
Pastell und Eiscreme
2019 wird es fruchtig: Wände in zarter Pistazie, Vanille, Erdbeere oder Mango liegen voll im Trend und bringen Frische in dein Zuhause. Diese pastelligen Töne sorgen in Kombination mit erdigen natürlichen Tönen für eine warme Gemütlichkeit in jedem Raum und können als Akzent an eine einzelne Wand aufgetragen werden oder flächendeckend im ganzen Zimmer. Eiscreme-Farben harmonieren besonders gut mit Naturtönen, wie beispielsweise einem satten Schokoladenbraun oder ein zarter Sandton, sowie mit verschiedenen Grauabstufen und natürlich auch mit anderen pastelligen Tönen. Auch als Dekoelemente sind die Farben mehr als gefragt. Zu einer grauen Wohnlandschaft wirken Kissen in pastelligen, zarten Rosa oder Mint sehr harmonisch und bringen eine besondere Leichtigkeit. Die Eiscreme-Farben wirken gut, wenn sie mit hellen Möbel kombiniert werden.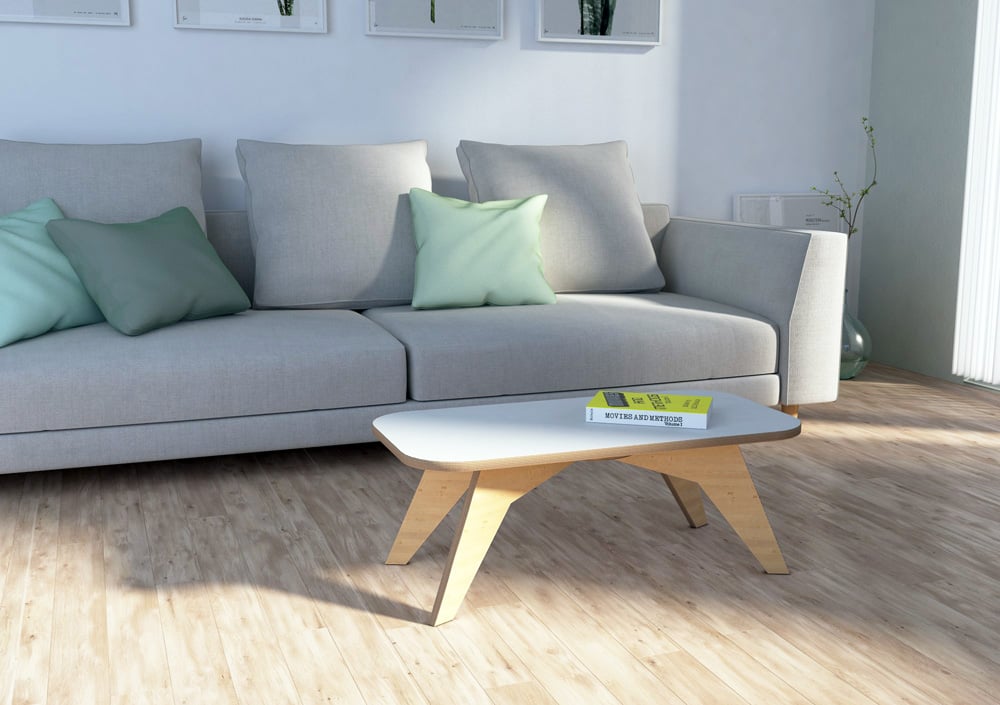 Trendfarbe Living Coral
Das Farbinstitut Pantone hat entschieden und die Farbe "Living Coral" als die Farbe des Jahres gekürt. Viel dezenter und frischer als ihr Vorgänger Ultra Violett präsentiert sich Living Coral als kleines Multitalent. Das knallige Korallrot erinnert nicht nur an den Sommer, sondern macht auch noch gute Laune. In Kombination mit goldenen Tönen spendet es Energie und wirkt belebend. Die Farbe, die von der Natur inspiriert ist, lässt sich sowohl mit pastelligen Tönen als auch mit Naturtönen gut kombinieren. Kombiniert man Living Coral mit Türkis oder anderen kühlen Tönen, weckt es die Sehnsucht nach Sommer. Als einzelne Akzente, zum Beispiel in Form von Kissen mit Meeresmotiven ist die Farbe ein fröhlicher Hingucker. Aber dennoch ist der Vorgänger Ultra Violett noch nicht verschwunden und bleibt uns auch 2019 erhalten. Unterschiedliche Farbabstufungen von Violett sind ein moderner Eyecatcher und ziehen alle Blicke auf sich.
Statement-Wände
Aufwendige Muster oder geometrische Formen als Tapetenmotiv sorgen für einen modernen Wow-Effekt in deinem Zuhause. Eine Wand mit einem Dschungelmotiv ist 2019 ein zeitgemäßes Highlight. Dazu sollte die Dekoration reduziert beziehungsweise passend zum Slow Living Trend minimalistisch gehalten werden, um so eine Reizüberflutung zu vermeiden. Ein ganz besonderer Trend sind Wände mit Paneelen in Betonoptik, die perfekt zur skandinavischen Einrichtung harmonieren. Ein Vorteil dieser Wandgestaltung ist, dass sie leichter zu kombinieren ist und nahezu zu jedem Wohntrend harmoniert. Ein weiterer Trend ist dieses Jahr die Wandbegrünung.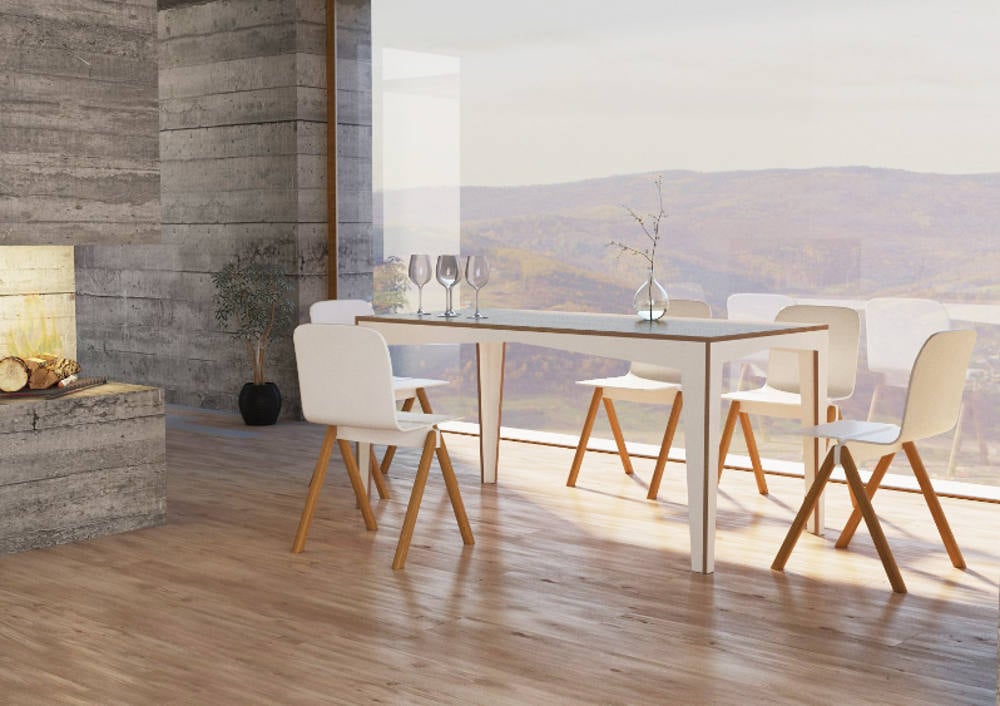 Deko und Accessories
Inneneinrichtung mit Feinschliff
Natur pur
In einer immer schnelllebigen Welt sehnen wir uns nach einem Ruhepol zum Abschalten und Entspannen. Wir setzen auf klare ruhige Strukturen und reduzieren uns auf das Wesentliche. Daher heißt es 2019 weniger ist mehr. Wenige Dekorationselemente werden gekonnt in Szene gesetzt und lassen die Gemütlichkeit einziehen. Als Materialien für Dekorationselemente sind dieses Jahr immer noch Jute, Rattan, Baumwolle und natürlich Holz angesagt. So sorgt ein Couchtisch aus Rattan eine natürliche Gemütlichkeit. Diese Naturmaterialien harmonieren besonders gut mit Pflanzen. Accessoires werden eher in dezenten, natürlichen Farben, wie Khaki, Beige oder Grau gewählt.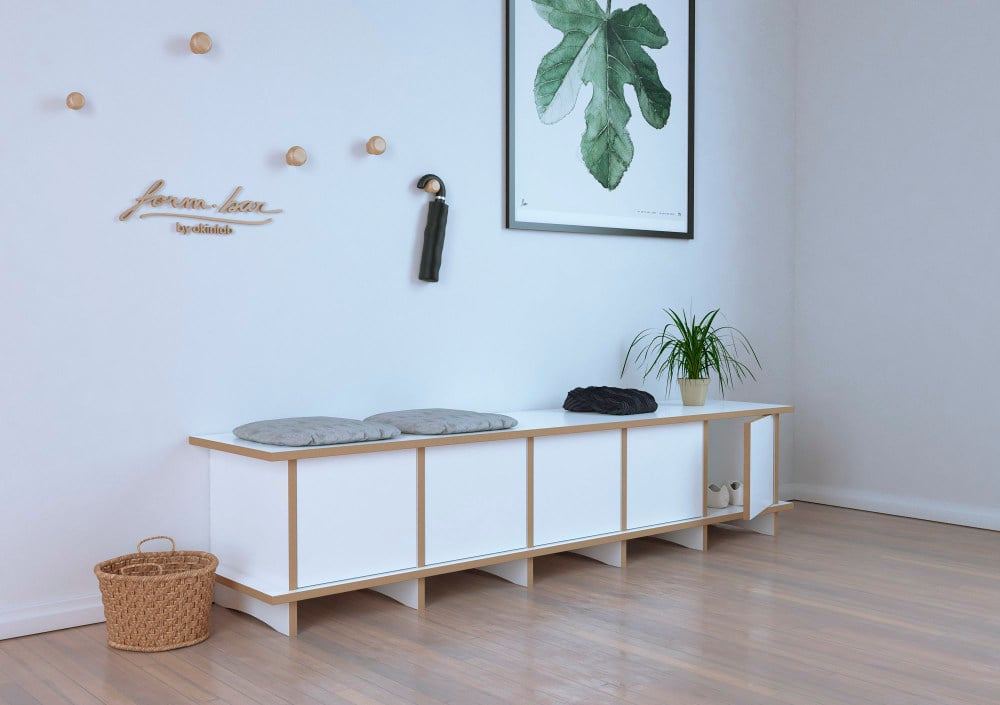 Glanzvolle Details
Warme Elemente in Kupfer, Gold oder Roségold oder doch lieber kühles Silber? Ganz egal 2019 wird es metallisch. Besonders gut harmonieren solche Dekoelemente zu Samt oder zu hellen Eiscreme-Tönen. So wirkt ein Beistelltisch in Nussbaum mit einem metallischen Kerzenständer und einem Sofa aus Samt sehr modern und unterstreicht den Stil der goldenen Zwanziger. Man sollte lediglich darauf achten, dass es nicht zu viele metallische Details sind. Auch bei Lampen sind Metallic-Töne sehr gefragt.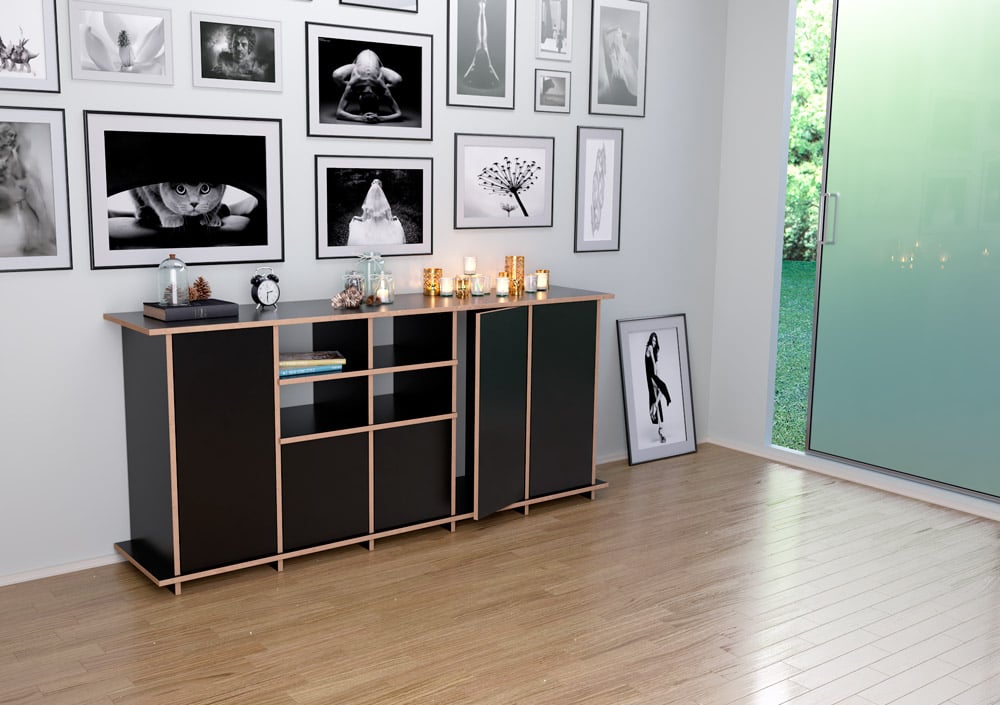 Pflanzen wohin man sieht
Passend zum Slow Living Gedanken, der vor allem für Natürlichkeit und Nachhaltigkeit steht, setzen wir dieses Jahr auf Pflanzen in allen Formen und Varianten. Für eine moderne Frische eignen sich besonders gut Sukkulenten oder Kakteen. 2019 kann es gar nicht genug an Pflanzen sein, denn diese bringen nicht nur einen kleinen Farbklecks in dein Zuhause, sondern sind auch eine schöne natürliche Deko, die sich in alle Wohnräume integrieren lässt. Der Urban Jungle Trend besteht vor allem aus vielen unterschiedlichen Pflanzenarten. Eine schön inszenierte Monstera auf einem Sideboard, viele Kakteen auf dem Fenstersims und eine Yucca-Palme neben dem Sofa und schon liegt man voll im Trend. Aber auch als Motiv für Wandbilder sind Pflanzen dieses Jahr ein Highlight.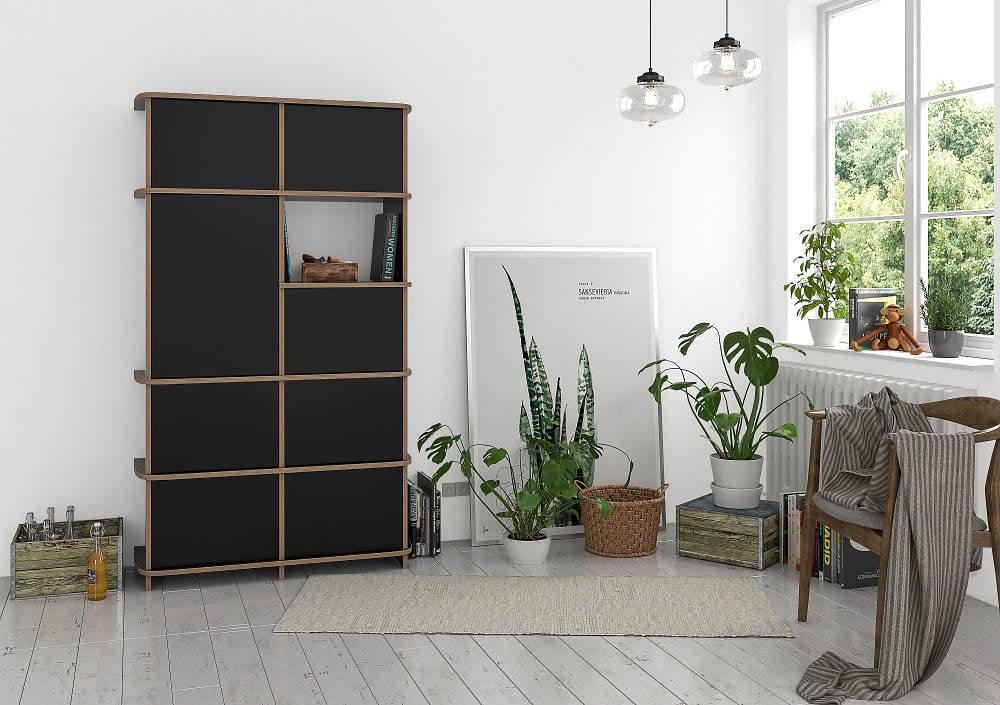 Weitere Trends
Wir schauen über den Tellerrand hinaus
Holz
Holz ist ein zeitloses Must-Have. Dieses Jahr wird es besonders in der unbehandelten, nicht perfekt gestalten Art bevorzugt. Aber auch als Echtholzfurniere mit charakteristischen Maserungen darf Holz als das Material für Möbel und Bodenbeläge nicht fehlen. Es verbreitet ein warmes und gemütliches Flair und lädt zum Entspannen und Wohlfühlen ein. Für den skandinavischen Stil wird helles Holz und für den Art Déco Nussbaum bevorzugt. Das Material ist nicht nur nachhaltig, sondern sehr vielseitig.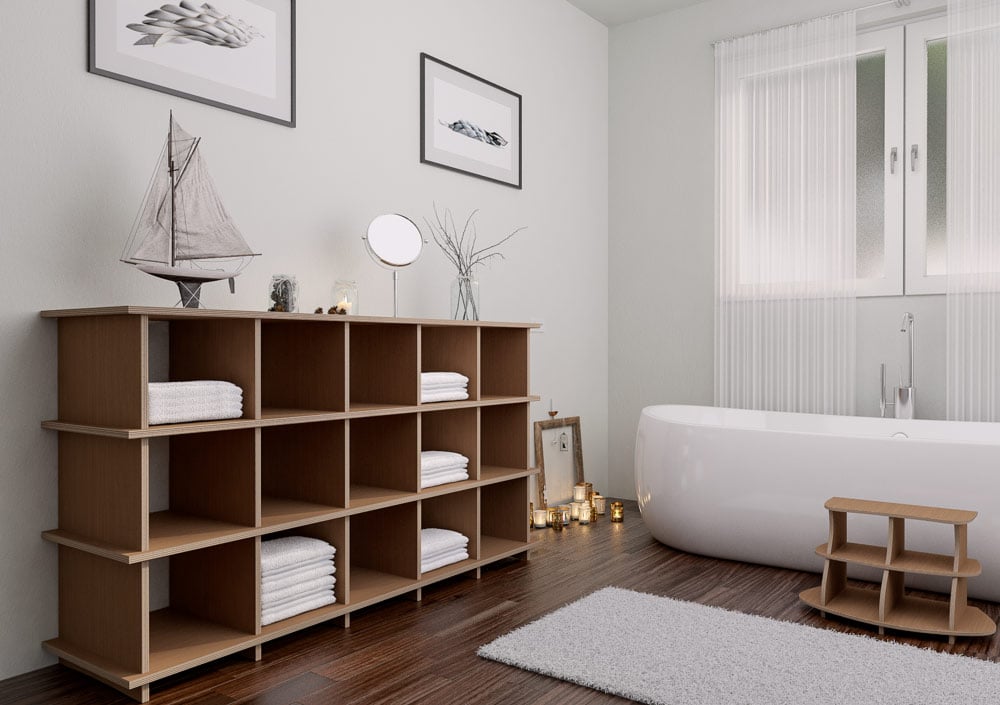 Samt
Zugegeben der Trend mag nicht jeder. Samt wird besonders für Wohnlandschaften und Sessel sowie für Accessoires dieses Jahr verwendet. Vor allem mit metallischen Details harmoniert es gut und bringt auf diese Weise einen modernen Glamour in dein Zuhause. So wirken Kissen in Samt sehr gut mit einem metallischen Kerzenständer oder Bilderrahmen.
Auffällige Lampen
Auf die heimische Beleuchtung wird dieses Jahr besonders viel Wert gelegt, denn die Räume sollen lichtdurchflutet sein. Wie eben schon erwähnt sind dieses Jahr Kugelleuchten in metallischen Materialien sehr gefragt, aber auch an auffälligen Lampen kann man 2019 nicht vorbei gehen. Besonders auf eine gleichmäßige Verteilung des Lichts sollte man achten, da so der Wohnraum gemütlicher und wohnlicher erscheint. Lampen in außergewöhnlichen Formen sind ein besonderer Hingucker. Aber auch wie die vorangegangen Jahre bleiben Lampen in Form einer Glühbirne im Fokus. Diese bringen nicht nur eine Lichtquelle, sondern sind noch dazu ein ansehnliches Dekoelement.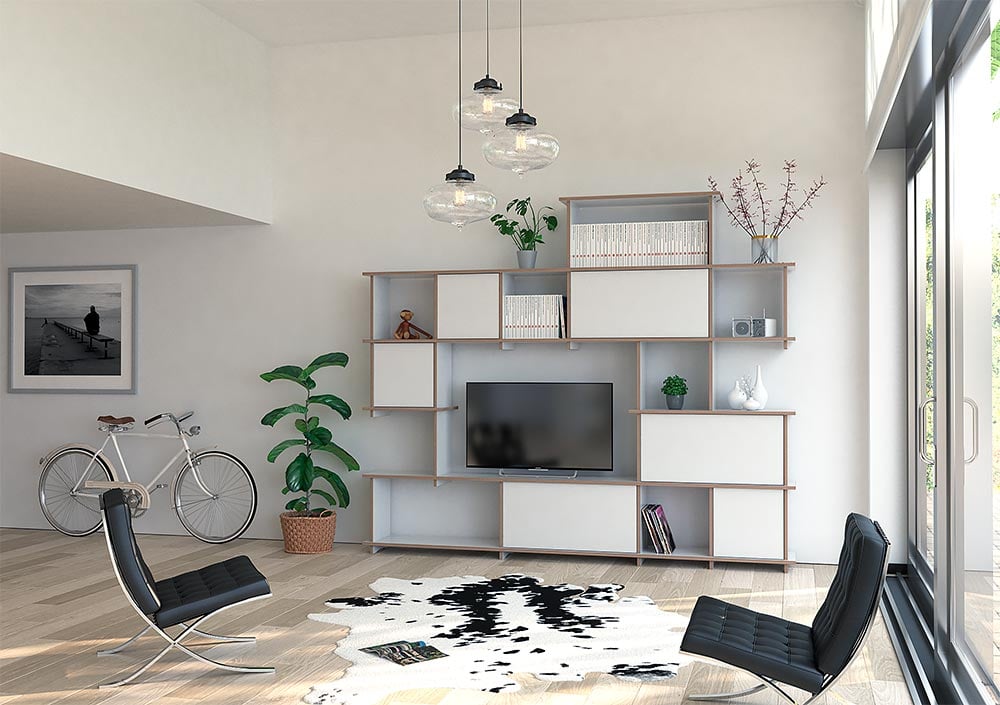 Die Wohntrends 2019
In Kürze zusammengefasst
Eiscreme-Farben und Pastelltöne bringen Frische und Leichtigkeit
Smarte Möbel, die vielseitig genutzt werden können dürfen nicht fehlen
Art Déco hat sein Comeback und bringt Glamour in unserem Alltag
Die lebensbejahende und knallige Farbe Living Coral ist die Farbe des Jahres
Geschwungene Möbel machen dein Zuhause zu einer Wohlfühloase
Wände mit Statementtapeten sind ein Blickfang in deinem Zuhause
Das Zuhause wird als Rückzugsort zum Entspannen angesehen
Fazit
Dieses Jahr setzen wir unser Fokus auf unser Wohlbefinden und wollen mit unserem Zuhause einen Gegenpol zu unserem stressigen und hektischen Alltag schaffen. Daher gestalten wir dieses so, wie wir uns am wohlsten fühlen. In diesem Ratgeber haben wir dir einige Tipps und Inspirationen gegeben, aus denen du dir die für dich passenden Wohntrends aussuchen kannst und in deinem Zuhause umsetzen kannst. Für weitere Ideen rund um Möbel kannst du dir unsere abwechslungsreiche Kundengalerie ansehen.