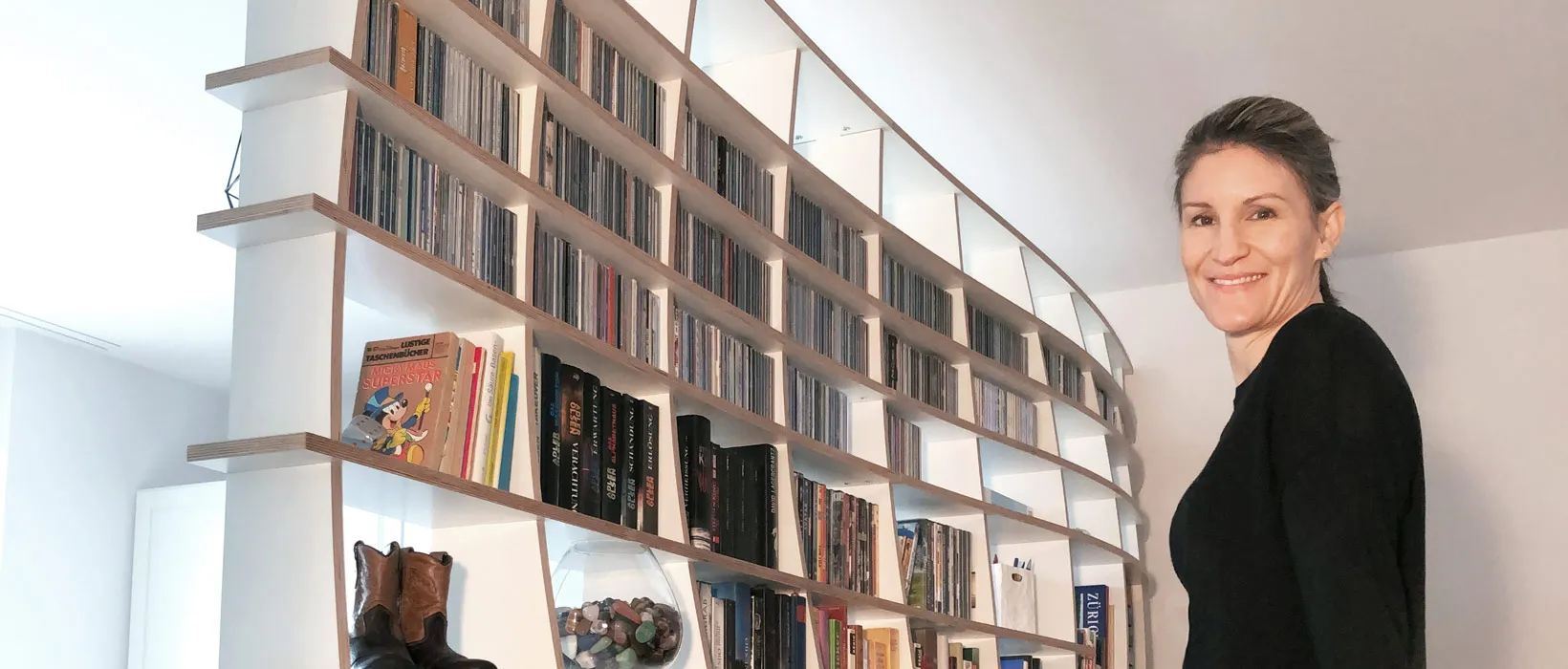 "Design it yourself? I found that exciting!"
Simone Witzig, artist, policeman, mother of two, has fulfilled her dream of owning her own home with her family. She has moved to the country, to a small village not far from Zurich. Her apartment is adorned with a spectacular form.bar shelf.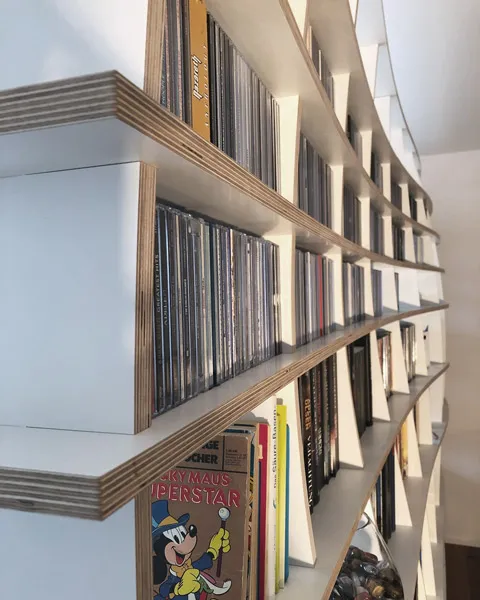 Ms. Witzig, can you still remember how you discovered form.bar?
I can't remember exactly, I probably just googled and saw that you can design a shelf yourself. I found that exciting.
And you wanted to try that?
Yes, I clicked in and saw that it might not be cheap, but I started with a design. It was easy and fun, I saved everything and thought about it a bit more. A short time later I knew: I must have the shelf! I want it now, I need it now, no matter what it costs. So I took care of the details, designed everything ready and then pressed the order button - by the way, without telling my husband, he didn't know anything. Only after I had ordered, I told him and also mentioned the price.
"My husband knew nothing"
What did he say?
His first reaction was: You're crazy. But when the shelf was with us and we put it up together, he was really, really happy. Both of us are still thrilled. Everyone who sees it likes it. We are really happy with it. Sure, I could have used something cheaper, but I didn't want that, I wanted something real. I can use the shelf for a lifetime, then it should be worth it. It should rather cost a bit more, but you can enjoy it longer: I've always done well with this attitude.
Why did you decide to use form.bar?
The shelf is a room divider, we have our bedroom and the office in one room, and I don't want to look at the desk when I'm lying comfortably in bed. I had something in mind that would give a little more air, not take up so much space, where not everything is 50 centimeters deep. The special forms of form.bar are ideal for this.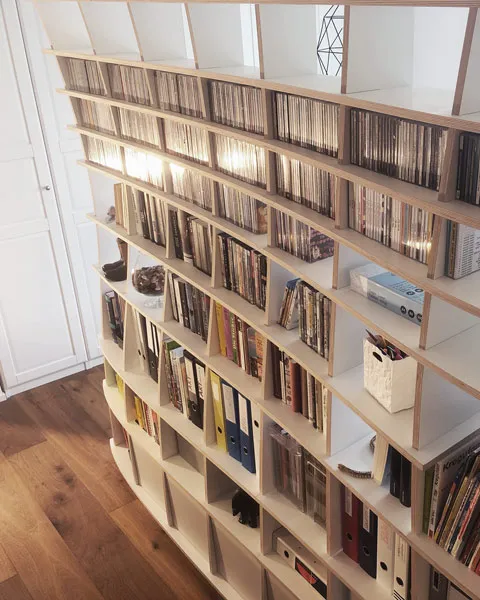 Their design is truly spectacular. How difficult was the implementation in the 3D configurator?
Not difficult, that actually went very well. If you know what you want, the implementation is easy. I wanted harmonious forms and I thought about what I wanted to put on the shelf. For example, folders, books, but also many CDs, and I changed the shelf sizes accordingly. At some point I sat there and thought, that's it, I press Okay and then I did it.
It sounds as if you needed some courage?
Sure, the shelf is not cheap, and at some point you can't change the design anymore. But at some point you have to make a decision: That's the way it is and that's good.
Are you a courageous person?
Yes. For example when I change jobs. I had quit without knowing whether I had passed the entrance examination for the police school. But I felt I had to do something new. And if it hadn't worked out, I would have started something else. When I feel that the time has come, I follow my heart.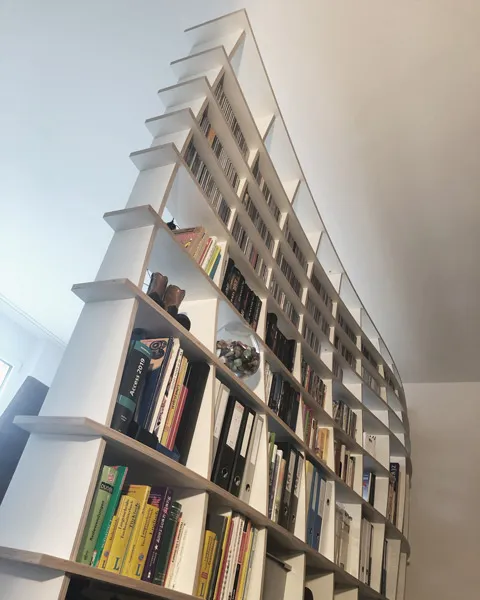 And how do you manage to make your dreams come true?
In any case, you can't just lie on the sofa. You have to do something for it, you have to make an effort. And you also have to do something that is not so easy.
What advice would you give your 20 year old self?
I would advise myself to be even more courageous, to believe in myself and to be generous to myself and to others. I am always a little too hard on myself, so sometimes I get in my own way
"I want that now, no matter what it costs"
What was the best advice you ever got?
Hard to say. But I am very grateful to my parents, for example, for supporting me in traveling when I was younger. So I spent several months in the USA and Canada, sometimes almost alone with horses in the wilderness, seven, eight hours a day in the saddle. That was actually my best time out, the world could have ended, we would not have noticed. That was pure freedom, in harmony with nature, completely stress-free. Sometimes I miss this freedom to do whatever you want.