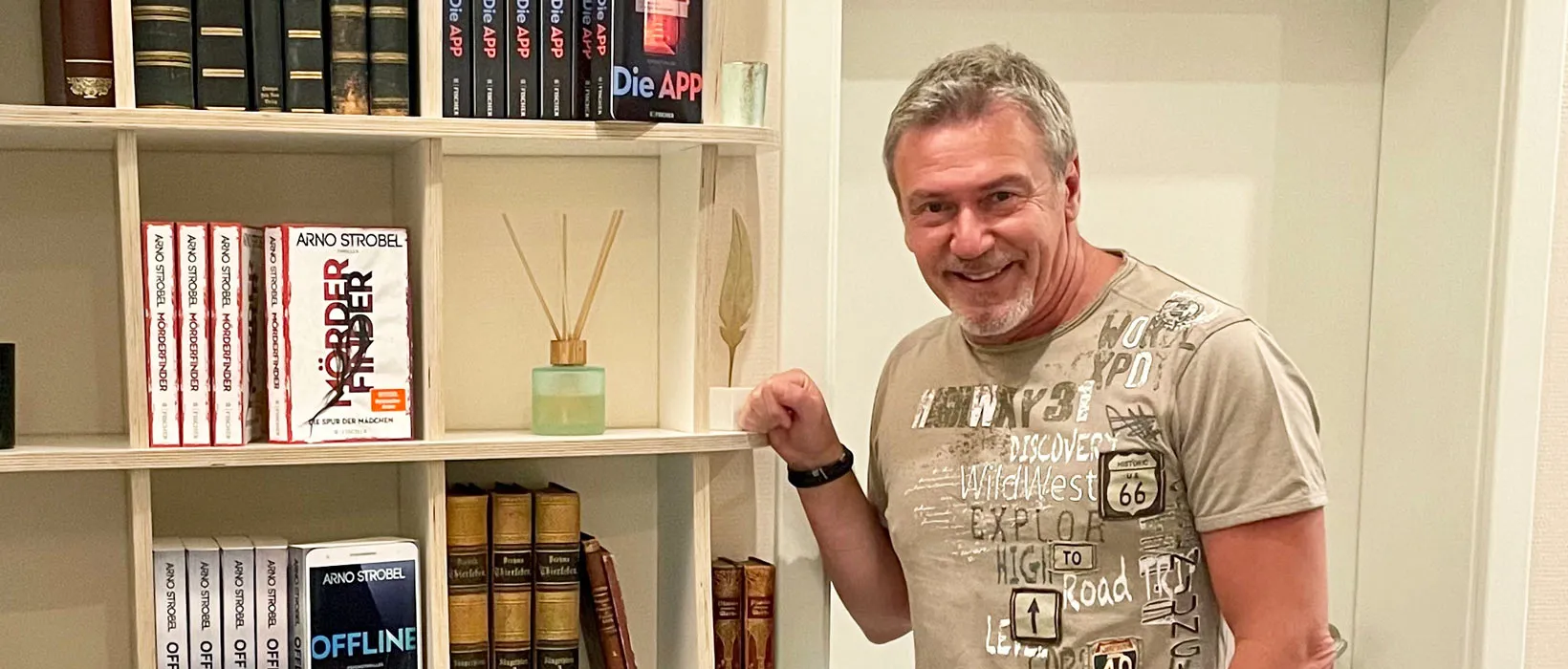 "You need to increase the probability of success - this includes courage"
In his early 50s, Arno Strobel takes a full risk: He quits his secure bank job to finally do what he really wants to do: write books. His courage is rewarded: Strobel launches a career in picture books and, at the latest since his bestsellers "Die App" and "Offline," has become one of the most successful German authors, with well over two million books sold. In the form.bar interview, he talks about the reasons for his success, about time pressure, creativity, fear and ambition.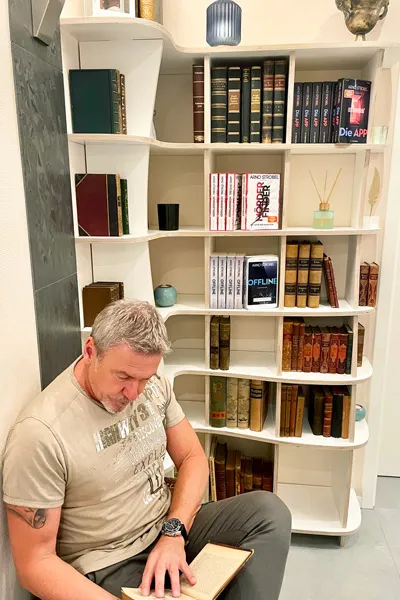 Dear Arno, you are living your dream as a writer, millions of people love your books. You once said that the most important thing for success is perseverance and luck. Is that still true?
Absolutely. You shouldn't be completely talentless, but it's like in all creative professions, whether you're a musician, an actor or a writer: 95% of the time you won't be successful. In Germany alone, 100,000 new books are published every year, but the vast majority of authors can't make a living from their profession, or only just. Only a small number of authors can make a living from their work, and very few make a good living from it.
What do you have that others don't?
Happiness. Definitely. I get to know so many people and also read a lot of really good things from people who are completely unknown, however, because they didn't have the necessary luck. It's such a shame because so much good stuff is written that hardly anyone gets to read, great stories told. I'm always aware that I'm very lucky.
"The important thing is to keep at it, to bite hard"
But you have done a lot for this happiness, you have shaped your life according to your wishes....
Of course, but discipline, stamina and so on are all basic requirements that you have to have anyway. If someone thinks he's going to write a book and send it to 20 publishers, then someone will take it, and if not, then tough luck - I have to say: Sorry, that can't work. The fact that you keep at it, keep at it, keep trying in different ways, that's the basis, without which it definitely doesn't work.
So keep going, always keep going?
You have to increase the probability of success. That takes courage. When no publisher was interested in my book at the beginning and I only got rejections, I could have given up. Instead, I took a risk, put up my own money and had 1000 copies printed. That cost several thousand euros. Then I went from bookstore to bookstore to get "Magus - Die Bruderschaft" out to the people. That's how the ball started rolling. The books sold so well that we were soon able to print a second edition.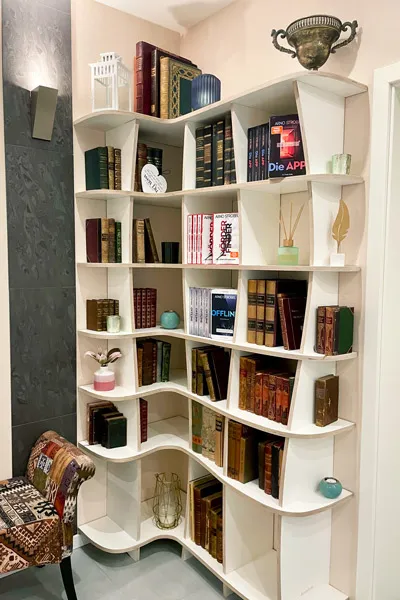 "I wanted it so badly"
You fought for your dream....
I wanted it badly, firmly believed in it. Nevertheless, it was a stroke of luck that an employee of a well-known publishing house discovered the book and recommended it to his chief editor. Two years earlier, the same publisher had rejected the book. If the good man hadn't walked into that very bookstore that day, many things probably would have turned out differently.
But you have influenced the luck...
I have done my utmost. But it's not automatic that you'll be rewarded for your effort, you can't force it - but just increase the probability.
So it's similar to sports, like tennis, for example?
Something like that, but in tennis you can clearly define success in terms of results, victory or defeat. You don't have that in music or with books. The only chance to really get to the top is to meet the right people several times in a row at the right time, who then have the right ideas.
But don't you have to have the right ideas?
I write the book, of course, I have to have ideas and be able to write the ideas down. The only thing is: the finished book is of no use without a publisher who is prepared to print it and, at best, market it. The problem is that publishers receive hundreds of unsolicited manuscripts every day, and they have to be screened on the fly. You have to overcome this hurdle, that's step 1, a huge step. Then - step 2 - you have to have people in the publishing house who firmly believe in you, who want to invest money so that your book becomes visible. Then comes step 3: Booksellers have to be willing to order 10 or 20 copies and then present them appropriately in the store. If my book disappears somewhere in the back of the shelf, then all the previous steps, which have already meant great luck, were for nothing. Then your book is still not sold and probably won't be.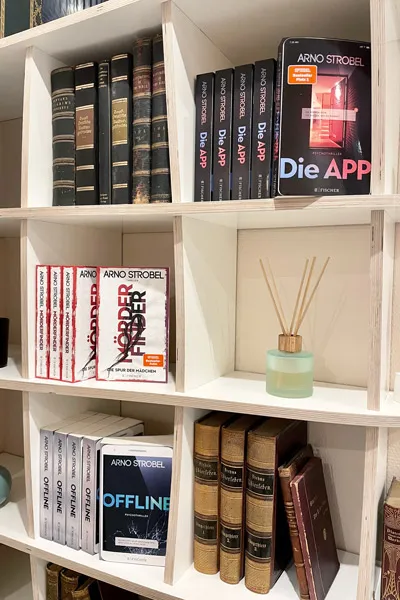 "I am not afraid of defeat"
A long and rocky road...
Yes. And only then, when all the conditions are met, the book is visible and people buy it, even if they don't know your name, Is it good enough? And is it good enough that people will tell others about it and buy another book from you when a new one comes out. All this has to work, if one thing doesn't work, it's over.
In your early 50s, you quit your secure and well-paid job as a computer scientist at a bank in Luxembourg to devote yourself entirely to writing. A stark decision. How do you make decisions?
From the gut. Within the framework of certain guiding principles, of course. But basically purely according to feeling. I've fallen flat on my face a few times, but it was almost always the case that defeats were good for something. That's why I'm not afraid of defeats.
Quitting the bank could have been a big mistake....
90 percent of the people who heard about it threw their hands up in horror and called me crazy. How can you give up this good job, what will you do in two years when no one buys your books?
What was your answer?
Then I do something else. There I am without fear. I am 100% convinced that I will always be able to earn money.
"If you really want it, you can do it"
Where does this conviction come from?
I really don't know. Surely it has to do with my background. My father had clear ideas about what I should do, but I rebelled against that. I left school at 15 with a secondary school diploma and did an apprenticeship as a car mechanic, then I joined the Bundeswehr. Only then did I realize: I have to do something other than wrenching on cars, I have to graduate from high school and go to university. But I had to gather these experiences in order to learn from them. You have to experience it yourself, it's no use telling others. Because you have to have that in the back of your mind, how it was and what wasn't good and then develop the ambition to change it. I need negative experiences to have the drive to do better.
Many would like to have this strength of character...
Quite honestly, I have no understanding for people who are unhappy and complain about it, for example about their job. Roughly speaking, I can't spend half my life doing something I don't want to do. Of course, there are always reasons and external influences. But in my opinion, no matter how shitty a situation is, if you really want to get out of it, you will.
Not everyone has the energy for that, right?
If you don't do it, are too lazy or too afraid, okay, that's a decision then, only you shouldn't grumble then. If you grumble, it's a sign that it's time to do something.
Doing something, taking your life in your hands, shaping it, is that a leitmotif of your life?
Absolutely. I even had it tattooed on my forearm - "Faber est suae quisque fortunae", i.e. "Everyone is the architect of his own fortune" or, translated differently, the craftsman of his fortune.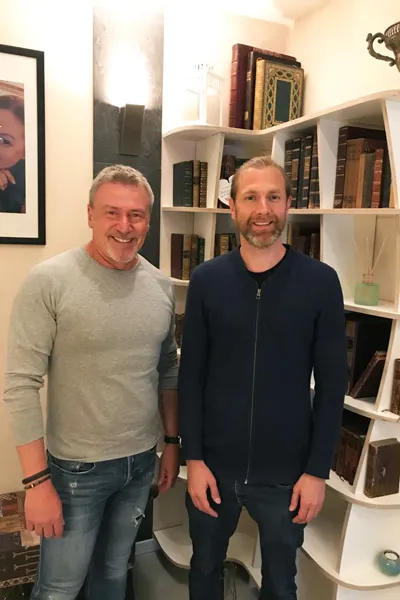 "The idea of form.bar is ingenious"
Wow. That fits in very well with form.bar. With us, everyone can decide for themselves exactly what their furniture should look like. How do you like form.bar?
I think it's cool. Not only the play on words, but the whole concept. What distinguishes you, I can say quite clearly and that is also no bellyaching, but my honest opinion: You have exactly what is important, a unique selling proposition. The idea that you can freely design your furniture online and that the data is sent digitally to a carpenter is ingenious. It promotes people's creativity. And the completely passive act of buying becomes an active act of designing. That gives you a completely different feeling and changes your relationship to the furniture.
With you, it also feels like you want your readers to share in your life, you're very active on social media. Why?
Being close to the readers is simply extremely important to me. Because I can still remember exactly when I started reading, I had my favorite authors at some point, but you couldn't get close to them back then. They were more on a pedestal. There was no Internet yet, and an autograph was the highest of feelings. I thought that was such a shame.
Which authors were they?
Karl May at the very beginning. Later, I definitely read Stephen King, and I "ate" everything by him. But I also read Simmel or Konsalik like nothing, four or five days, then I had to get the next book. It would have been nice to talk to people like that, to ask questions, but that just wasn't possible. That's why it's important to me today to be approachable, because you also have the technical possibilities. And people thank you for it. I can say I have a wonderful relationship with my readers.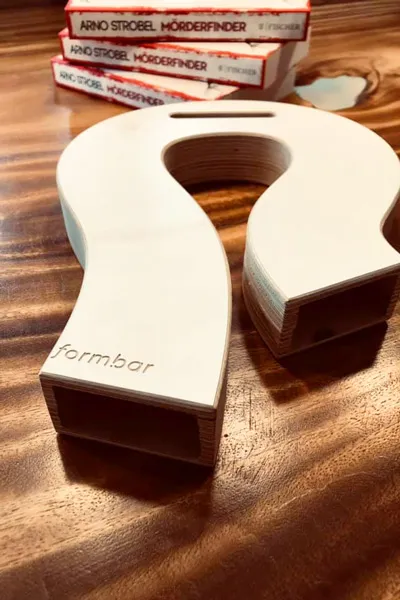 "There is always a solution, always"
Which of your books is actually the best?
All of them (laughs). There's a lot of heart and soul in each one, and each one has something very special for me, of course. So it's difficult to single out one book. Some stand out because of certain events. With "The Tract," for example, I made it to the bestseller list for the first time. "Offline" was the first book to reach No. 1 on the "Spiegel" bestseller list, also very special of course. One such hidden champion is "Das Dorf," a book that is very polarizing because it's extremely psychedelic: some think it's great, for others it's big crap.
Aren't you worried about running out of ideas?
Nah, sometimes I think about it for a week, but I know there's always a solution, always. I have that trust.
Is it true that you're most productive under time pressure?
Unfortunately. I discovered this relatively early on. And nothing has changed about that. Often I let so much time pass until at some point the point comes where I really get the feeling: Crap, I can't do this anymore. And then I get going.
Finally: Do you have a tip for young people?
Read! Read a lot! Because reading not only means immersing yourself in stories, but it also has the nice side effect of extremely improving your German grade without having to do anything for it.