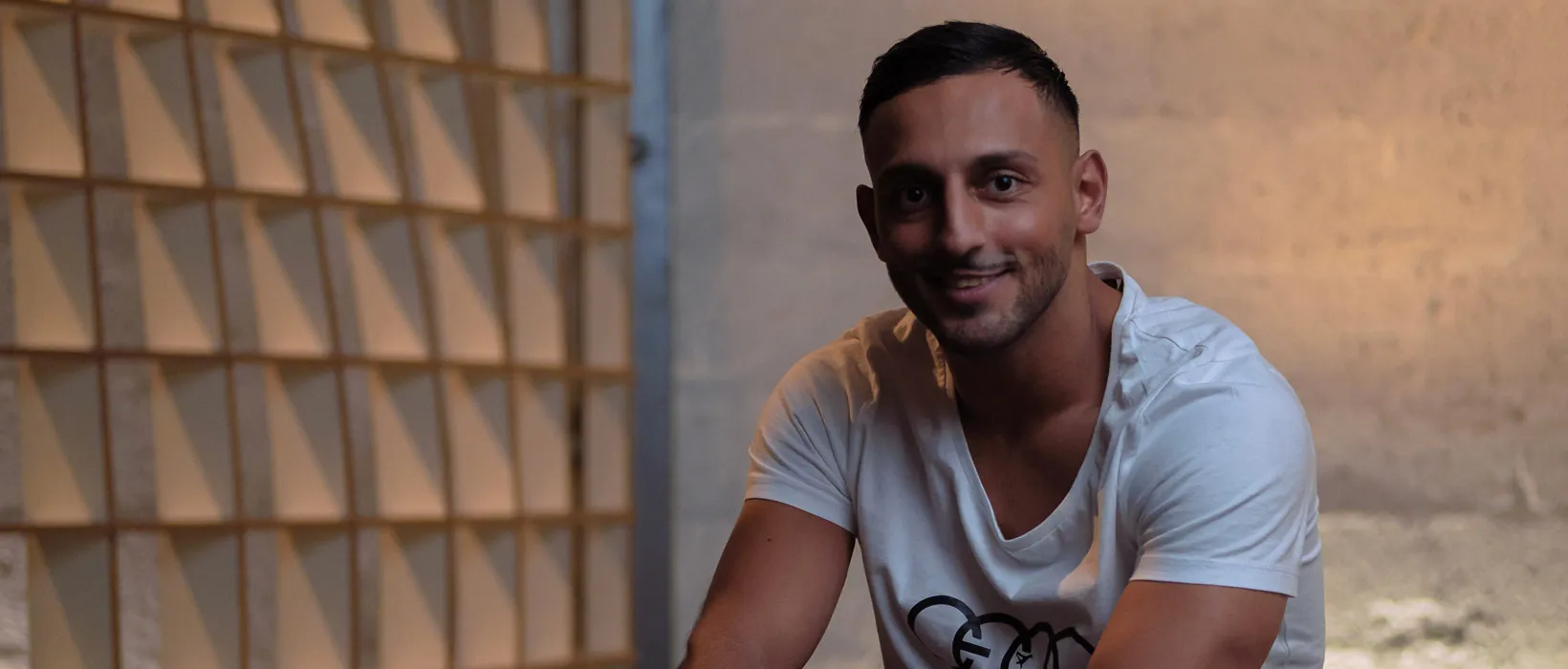 "There is nothing that could give me so much love and so much fun"
Gengis Ademoski, better known as Lil Ceng, is one of the world's best breakdancers. Born in Macedonia in 1991, the exceptional artist became a permanent crew member of the Flying Steps at the age of 16, with whom he won four world championship titles. Since the very beginning, Lil Ceng has also been part of the team of the show "Flying Bach," a cult combination of breakdance and ballet that has celebrated successes around the globe and has already thrilled hundreds of thousands of spectators. In the form.bar interview, Lil Ceng talks about dreams, energy, indescribable feelings and the opportunity that changed his life.
"The more spectacular the better"
"Dancing is my life and my future" – the quote is by you, a strong sentence. How did you discover dancing for yourself?
Ever since I was little, I wanted to be on stage, to be an entertainer, to move. My brother and I have always jumped over things, done handstands, just tried everything. When I was ten years old, I saw breakdancing on TV, Viva and stuff, the dancers were mega impressive, really good.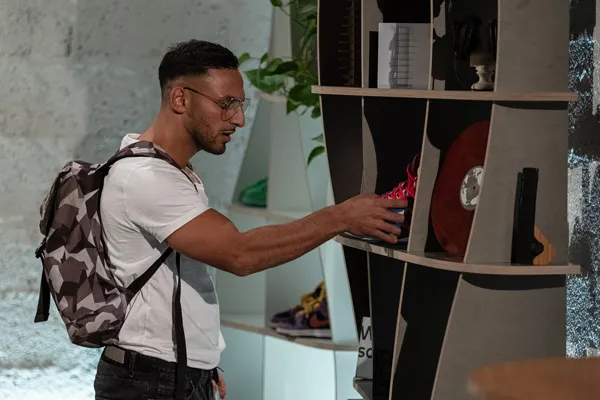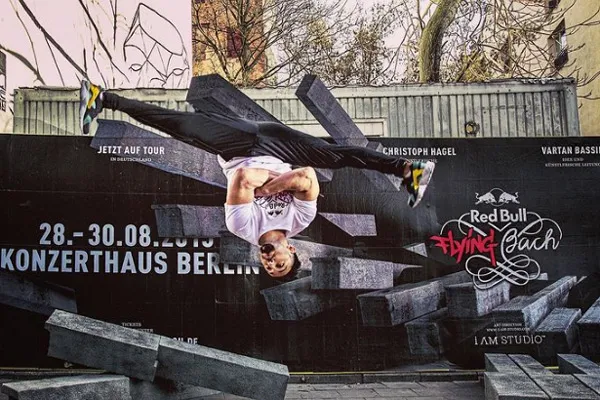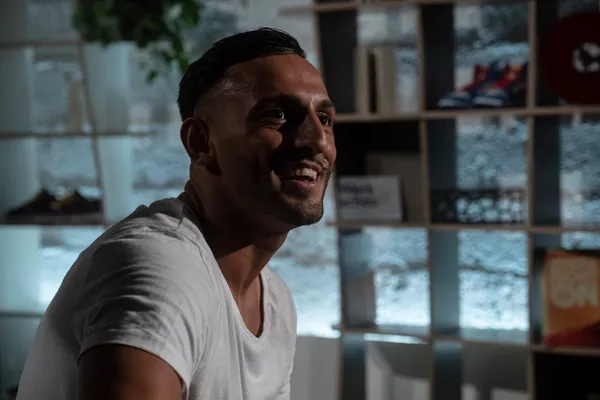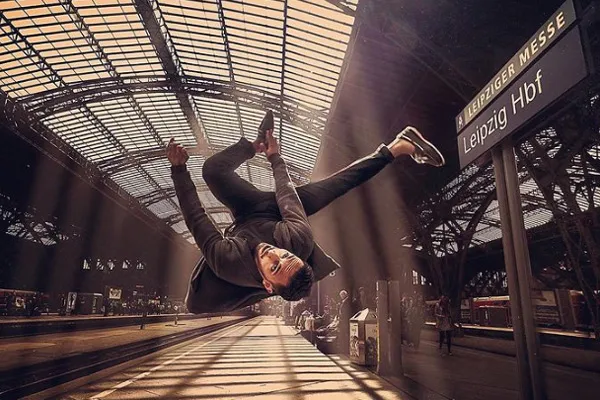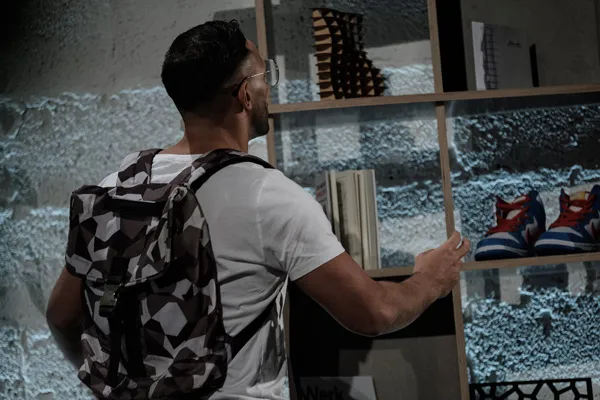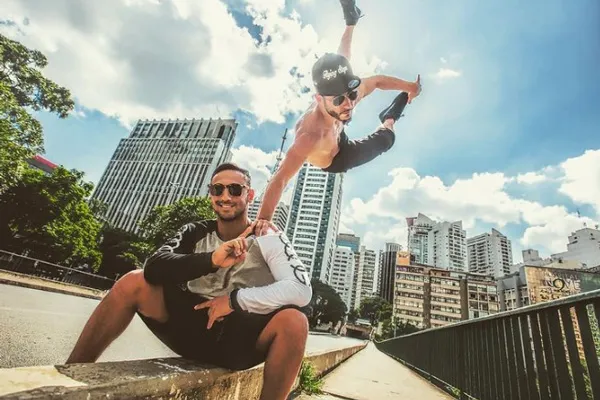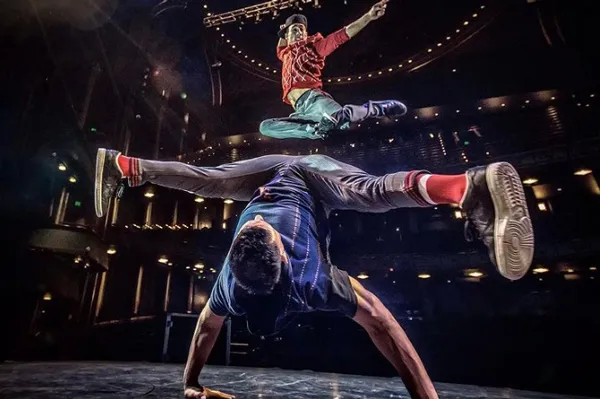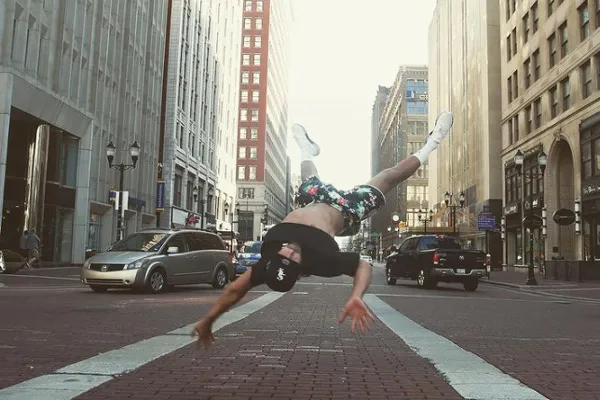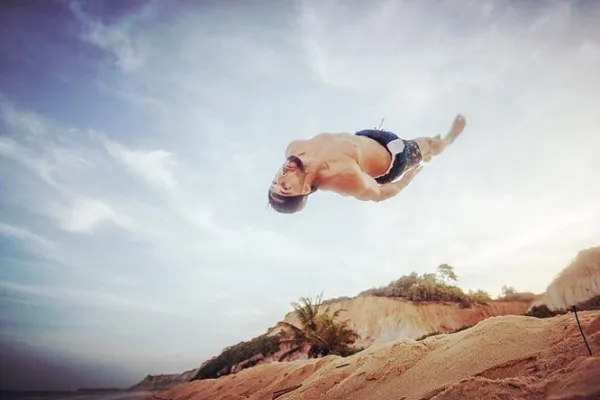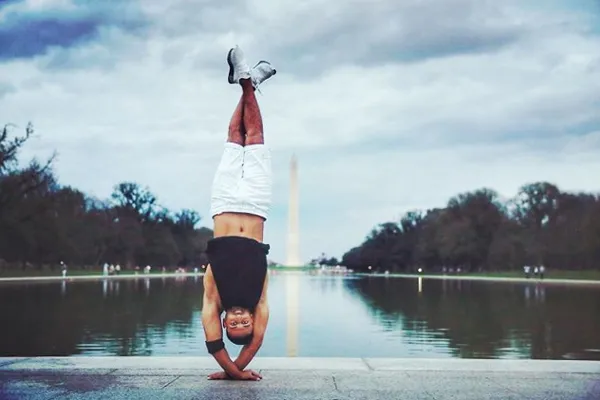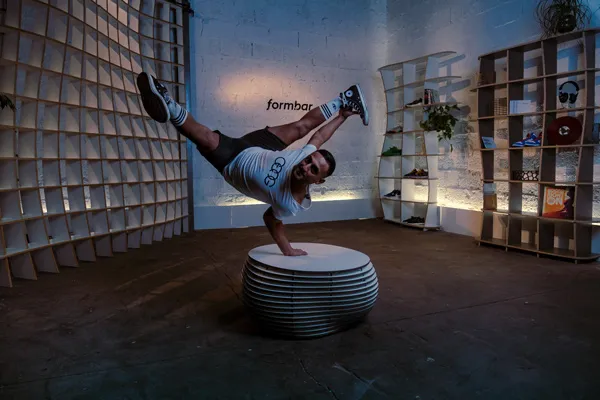 And you thought - I want that too!?
Yes, exactly. But the first thing I thought was: Uh, wait, what's that? Breaking wasn't that well known in Germany back then, many people didn't even know what it was. But I thought the moves were just crazy and I really wanted to learn.
And standing on the stage...
Definitely. I'm sure it also has to do with my love of movies. I used to watch a lot of karate movies, so I was always very motivated to do something with my body, preferably nothing so normal, but the more spectacular the better.
"Even as a child I was a breakdancer every day 24 hours nonstop"
How do you get started with breakdancing? Copy the moves from TV in your living room?
That's actually how it was. Then you try out a few things in the gym or on the street. I was lucky enough to meet breakdancers pretty quickly in Saarbrücken who taught me a lot and who are still good friends today. My cousin was also a role model, we practiced a lot outside back then, in the pedestrian zone too, in front of an audience, with applause. That was even more fun, of course.
You always had breakdancing on your mind as a kid?
Back then, I always imagined what it would be like to dance on stage in front of thousands of people. My daily routine after school was always to watch a cassette of breakdance videos and stretch while doing so, which was a kind of ritual, after which I often trained for another five hours or so. And in the evening, just before I went to sleep, I would watch the videos again. That was my day. Every day I was a non-stop breakdancer for 24 hours.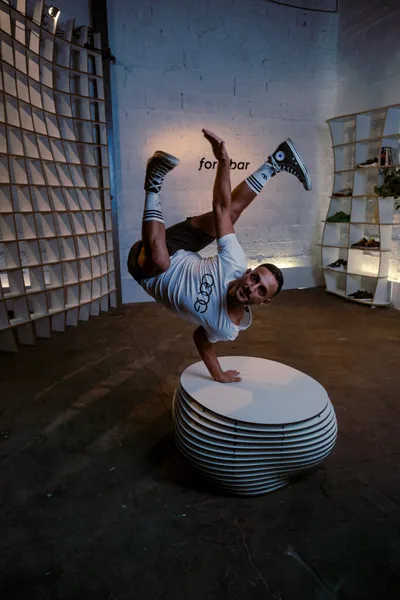 How did your career take off then?
When I was training at the youth center in Saarbrücken and also had a group, the Kingsize Group, I got a request from the Stuttgart Breakers, they wanted me to dance with them at the German Championships. I already knew the guys, they were on a very good level, so I participated, we advanced and won the thing. So it turned out that I had two groups, I could develop super, constantly improve.
"I gave everything, the audience went crazy"
You then also very quickly gained your first international experience.
Yes, I was only 12 or 13, but it started with Korea, Japan, other countries as well. As if it was yesterday, I remember a battle in Holland, where the best breakers from Asia, the USA and Europe come together every year. I was allowed to represent Germany, but the day before I got a chance that changed my life.
Wow, that sounds exciting. What was going on?
It was a contest of the best power movers in the world, I was registered but didn't want to participate, a friend had to persuade me, I am grateful to him to this day. I was 14 and there were 140 B-boys there, as I said, power movers like me, all of them were supposed to audition, and the two best were to make it to the finals. When I looked around while warming up, suddenly the best Korean was next to me, a real star, something like the Cristiano Ronaldo of breakdancing, the hottest guy, I only knew him from videos, his name was "The End", and he was doing things that would break a lot of people's arms.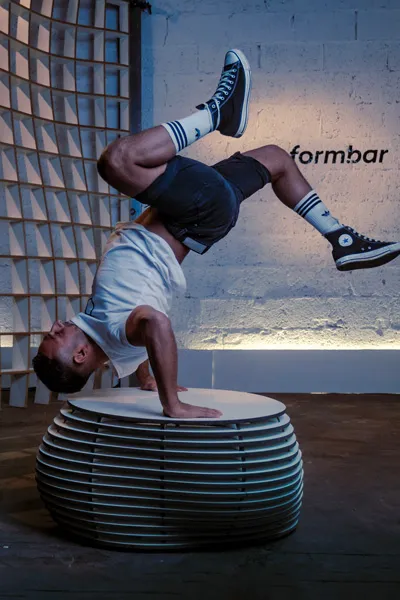 Did you talk to him?
Yes, I asked him in awe: Are you The End? When he said "Yes", I just thought, okay, crap, now I'm screwed. Then we all auditioned and at the end they said: the two best are The End and Lil Ceng. Of course that was awesome, I didn't know what to think or do anymore. But then I said to myself, no matter what happens, I'm going to give it my all, I have the power, I have the energy to beat him. I had the utmost respect for The End, but I wanted to give my best. I went three rounds like I've never done in my life, the jury couldn't decide, we had to dance another round, I really gave it my all, the audience went crazy.
"After that evening the whole world knew my name"
Did you win?
Yes, the jury chose me as the winner with 2:1 votes. It was unbelievable: The best breakers in the world and I win the thing! Before that I was known in Germany, after that evening my name was known all over the world. This evening started everything, changed everything. Suddenly everyone is looking at you and talking about you, unbelievable.
Shortly after that you became a crew member of the Flying Steps, since you were 18 breakdancing has been your profession, you are a professional, RedBull is one of your sponsors. Which experiences in the last few years do you remember most?
Boah, that's hard, the Breaken has taken me all over the world, we had shows at the Eurovision Song Contest, at Formula 1, at a championship party of FC Bayern or also at the 150th birthday of the SPD. I think I was on TV with Stefan Raab 10 times, we also won an "Echo", the special prize for classical music for the show Flying Bach. We dance to the music of Johann Sebastian Bach, so breakdance meets ballet, youth culture meets high culture. In short, I've really been around a lot and definitely have a lot to thank my sport for.
"I have always believed in that"
Where have you been all over?
The question is rather where I haven't been yet (laughs). I've traveled all over the world with several shows, with Flying Bach, Flying Pictures and Flying Illusion, all outstanding projects. We toured the U.S., Australia, South America, Asia. Sometimes I was in 30 countries in a single year. These experiences, the memories are priceless, no one can take that away from me.
How did you manage to live your love for dancing, to be able to experience so much and yes, also to earn money with it?
It was just always my dream. I have always believed in it. It was clear to me that I had to go this way. I wanted to be a dancer, I just wanted to have fun on stage. That's what I always wanted. After I graduated from school, I agreed with my mother that I could concentrate fully on dancing for a year. We wanted to see if I could make a living from dancing. But after just a few months it was clear: I have to dance, it makes me happy, no matter how much money I earn. You can't pay for this passion with any money in the world.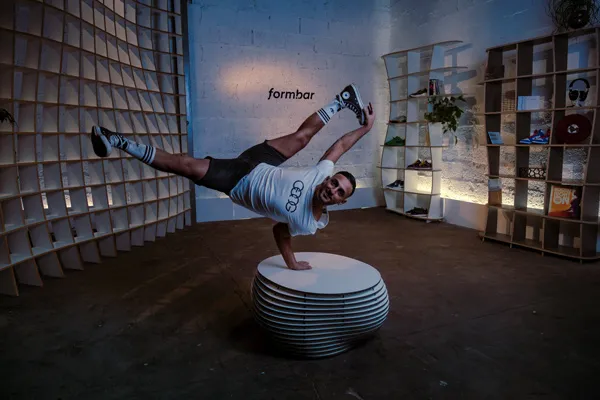 How much do you work out?
Six hours a day. Sometimes more, sometimes less. When we have a lot of shows and travel a lot, it's less because you have to be fit for the next gig.
"If you want something, you have to fight for it"
Do you feel like a role model?
That you can get to know the whole world with your passion, with what you love, I am certainly a role model for others. A role model that you can really make it. Even though it still feels unreal to me sometimes when I get on a plane and a few hours later I have a show in a foreign country. But it just shows me that if you really want it, you can achieve it. That's true for everyone, no matter what you do. It's up to you: if you want something, you have to fight for it, then you have to give everything. And then you will be rewarded. I believe in destiny.
So life is formable?
Yes, life is formable. If I hadn't believed in my dreams, I would have always stayed where I was. But I believed in it, shaped my life myself and fulfilled my dreams.
You are living your dream!
Absolutely. For me, there is no other job that could give me so much love and so much fun, everything that comes with it, it's incredible. It's a dream job. If someone could see with my eyes what I experience, they would immediately understand why I love dancing so much.
"You feel light as a feather, you are floating"
What exactly is the fascination?

It's indescribable feelings. When people see you and freak out, you suddenly feel light as a feather, you're floating, you have such energy, such power, it's no longer normal. Or at the big shows: When I see how children are happy, laughing, amazed, even their parents, that just makes me happy. That makes every training session worthwhile, and all the pain is forgotten.
We think furniture from form.bar with its special swing and dynamics fits you very well - do you think so too?

Sure, brutally good. When I open my dance school soon, I definitely want to have some form.bar furniture as well. The designs are so modern, they have something very special, they are unique. I also want to make my dance school something unique, so that fits like a glove.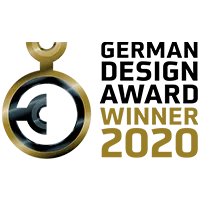 Renowned award for design & manufacturing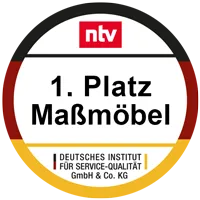 Germany's best online store for made-to-measure furniture for the 5th time in a row