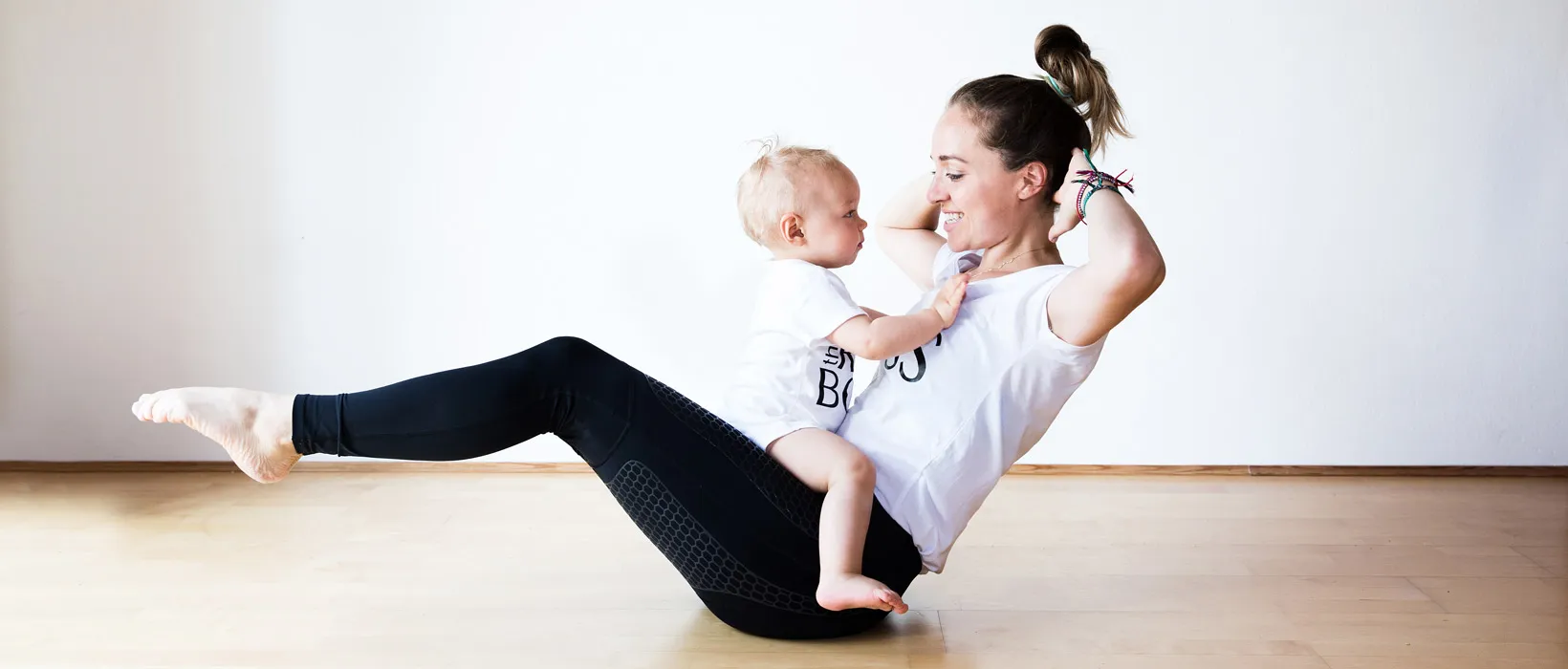 Strong woman without fear of cold water
Freelance editor and founder Anna Lena Kramß has worked for many years for well-known print and online magazines such as Financial Times, Bravo, Cosmopolitan and Stylight. Since 2018 she has been self-employed and works for Elle, InStyle, Harper's Bazaar, FOGS and the Condé-Nast-Verlag, among others. In the same year she started the online fitness program "Bauch Beine Baby" together with her daughter Mila Lou. She is currently completing the program with her second child Pepe Balou. In the form.bar interview Anna Lena Kramß talks about important decisions, role models, limits, courage and freedom.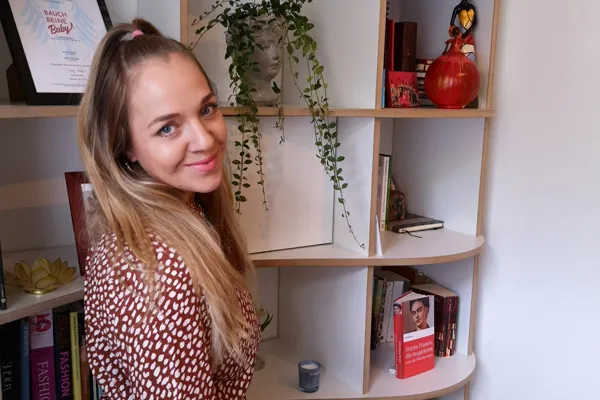 "If at some point it no longer fits, it is made to fit again"
We think that life is formable - how did you manage to make it successful according to your wishes?
You have certain images in your mind of what your life should look like later and you work towards it. But: As soon as you let go of these rigid ideas and accept what life throws at your feet, everything suddenly becomes easier.
Which characteristic was particularly important in finding your own way?
I am a person who often and accurately reflects on herself and her surroundings. This can be quite exhausting and time-consuming, but it has definitely helped me a lot in finding my own way. It is important to perceive even the smallest feelings and changes in oneself and above all to take them seriously. A certain amount of courage can also do no harm if you decide to break off all your tents and start all over again somewhere else when you suddenly realize that you are treading water.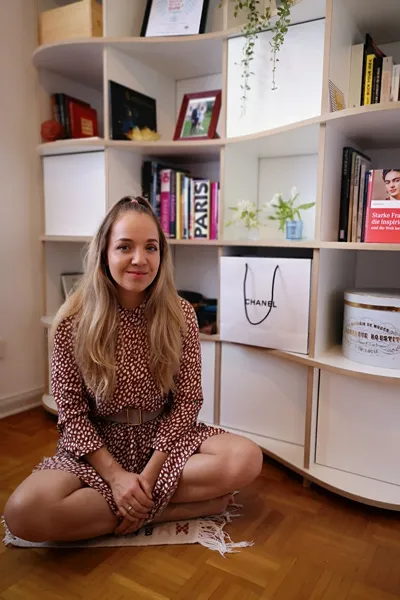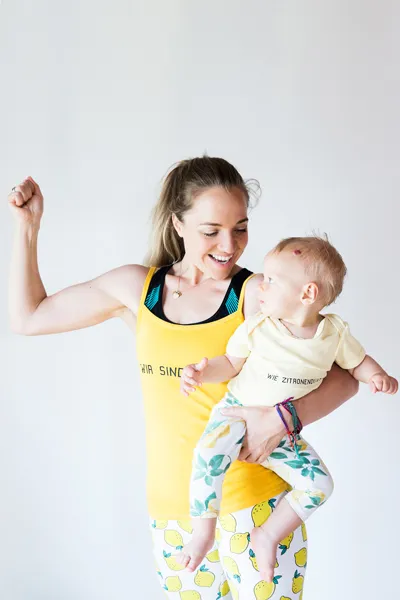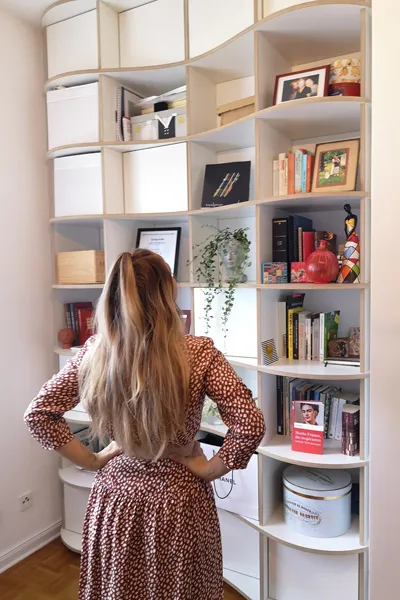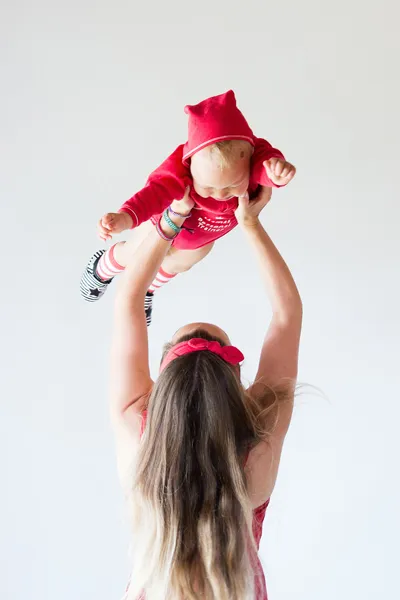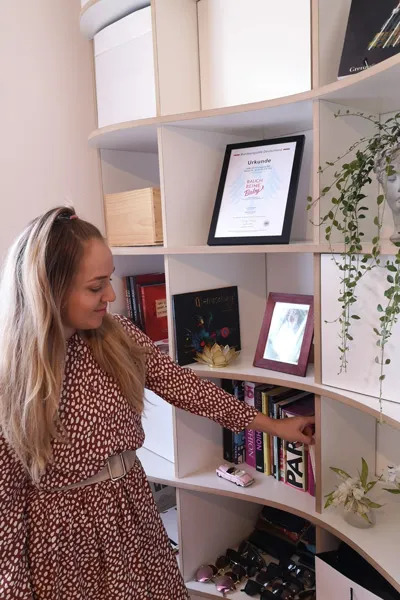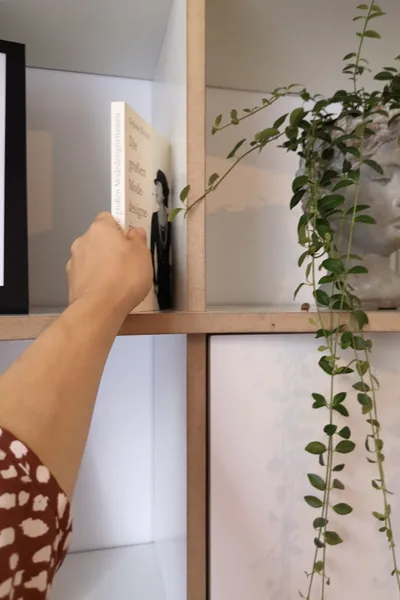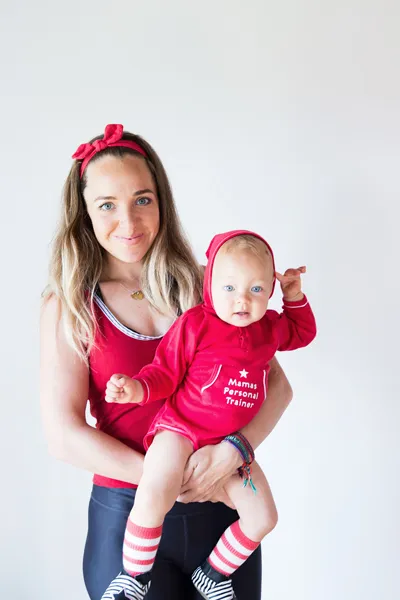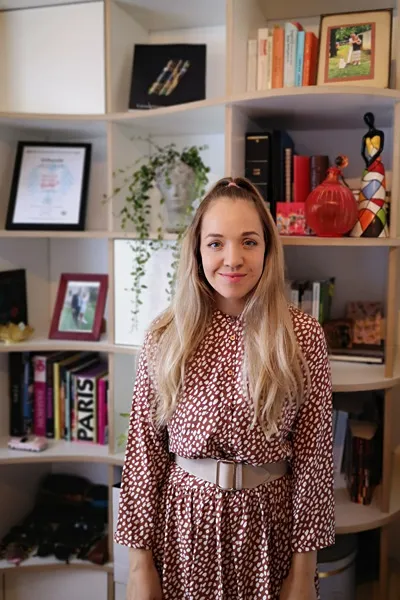 You were courageous - which new beginning did you dare?
I have always dared new beginnings and jumped into cold water or moved to a new city. From my home town Marburg I went to Berlin, from there via Australia and Rio de Janeiro to Hamburg and then to Munich, where I really put down roots. When I noticed that the direction was no longer quite right, I moved back to Marburg - to the small town - with my husband and child. We said goodbye to the big city and many friends. In the same breath I started the adventure of independence. It was a really difficult decision that many people could not understand. I still remember how I thought back then: If only someone could tell me that I was doing the right thing! In the end, everything worked out - but that also involved a lot of work. And if at some point it doesn't fit anymore, it will be made to fit again.
"I have always dared new beginnings and jumped into cold water"
Who do you think of when you think of successful people?
To women who have the courage to open their mouths to change things, to make the world a little better. And then also manage to be heard. For example, the journalist and author Alice Hasters, the education activist and Nobel Peace Prize winner Malala Yousafzai or the author and human rights activist Waris Dirie come to mind.
How do you make important decisions?
I go through all the possible outcomes of my decisions and then listen to myself, with which scenario I can best identify. As a journalist, it is also in my DNA to inform myself in detail about things. Knowing many facts helps me to make an important decision.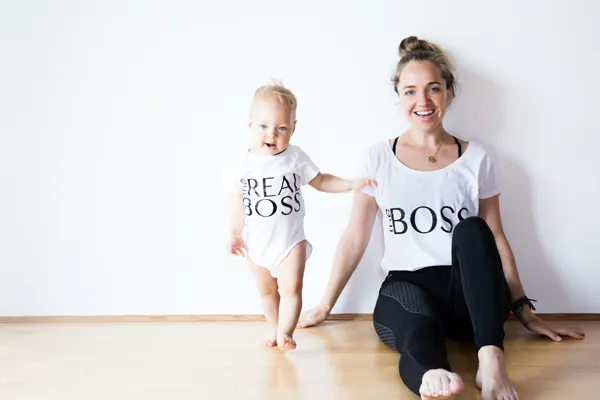 Do you have a motto for your life or is there a wisdom or quotation that you keep thinking about?
Yes! And I say it to myself over and over again: When someone tells you: You can't do this! Remember: Those are his limits, not yours!
What was the best advice you ever got?
The best advice was from my mother. She told me: "Only YOU can fulfill your expectations, only YOU can meet them. Do not expect it from others."
And the worst advice?
Several lecturers used to say to me: "If you really want to achieve something as a journalist, you have to leave Berlin. Today I know: Success has nothing to do with the place where you live. You can also be a successful journalist and live in the province. Sometimes you just have to change your perspective.
"Nature inspires me again and again"
What does freedom mean to you?
For me, freedom means being able to go where I want, when I want. And yet to know, to have a place, a home, where I can always withdraw and feel safe. And to be able to do and say what I really want and think. And yet to know that I have someone at my side who understands me and shares my thoughts.
What inspires you?
Travel - to faraway countries, but also in Germany. Get in contact with people who do and like completely different things than myself. Also nature inspires me again and again. She has the ability to press my reset button when my head is full and I need new inspirations.
What advice would you give your younger self?
Take your time and do not put yourself under so much pressure. Life is not straightforward and everything you do makes you the special person you are. In the end, all your decisions - whether good or bad - make sense.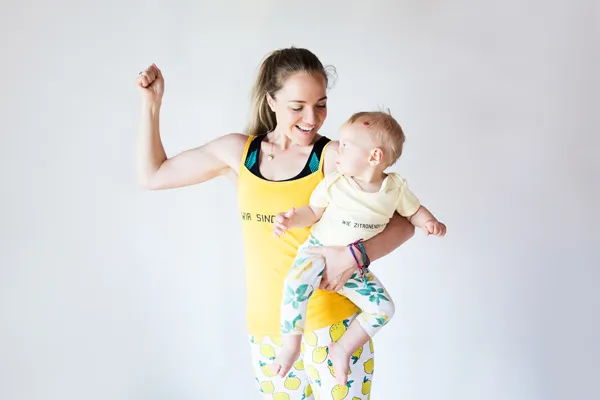 Why did you decide to use form.bar?
I was looking for something unusual for my new workroom because I spend most of my time there as a freelance editor. It was important to me to have a shelf with open compartments to "exhibit" my work, pictures, inspirations. But it should also have lockable compartments that have enough space for documents etc. A connection between the creative and the administrative, packed in a light, stylish design. This is exactly what I researched and came across form.bar. I was immediately enthusiastic about the fact that you can put the shelf together just the way you need it.
"I was immediately enthusiastic"
How difficult was the design on the computer?
Designing on the computer was easy and fun. After I finished my design, I got some tips and comments from the professionals at form.bar, which I accepted with thanks.
Did regional production also play a role in your decision to choose form.bar?
Yeah, definitely. I was also very happy that two absolute professionals assembled and adapted the cabinet for me with millimeter precision. The result speaks for itself.