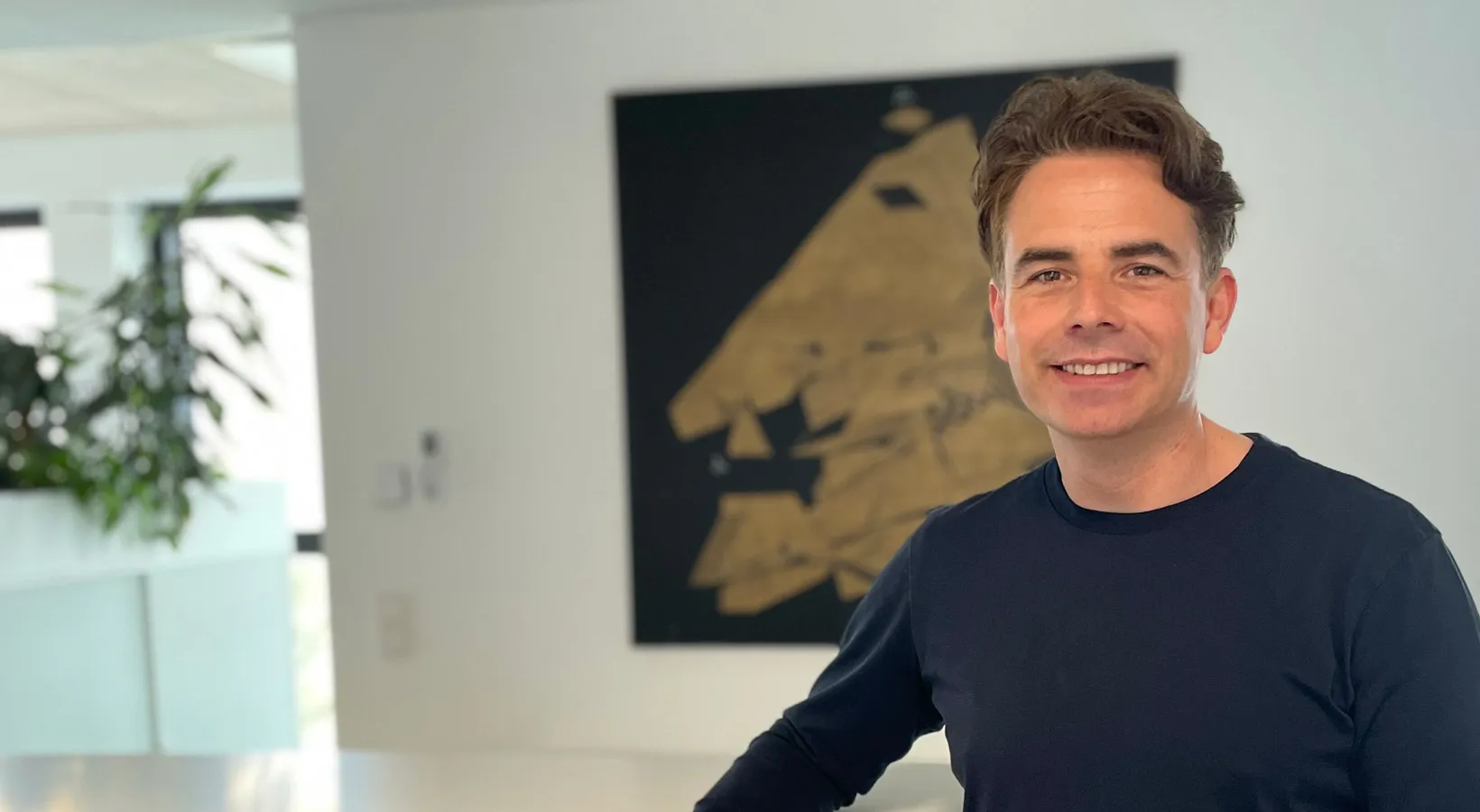 Always looking for new challenges
Self-confidence, trust and clear communication are the keys to success for Benjamin Knur. In the form.bar interview, the gallery owner, cultural manager and agency head talks about freedom, enthusiasm, the power of art and the worst advice of his life. Knur is managing partner of Saarbrücken-based Galerie Neuheisel as well as managing director of "portvier," an internationally active brand agency with a focus on pharmaceuticals, finance and startups. "portvier" works with well-known people and brands such as Biontech, Hylo Eye Care, Hager, Deutschland forstet auf, Klaus Erfort and Lea Linster, among others.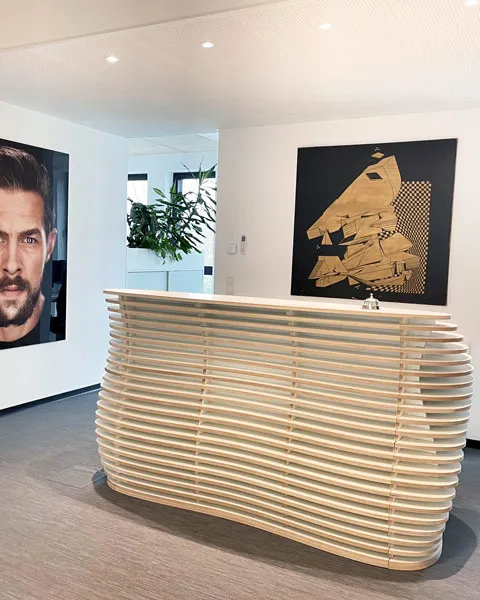 Dear Benjamin, we are convinced that life is malleable - how did you manage to shape it according to your wishes?
I think my life is going well and according to my ideas in the first place because important people and powers on my way have been advisors, course setters and guide rails. All at their time.
What is particularly important for success?
Self-confidence and trust. And clear communication.
Who do you think of when you think of successful people?
Success is the achievement of goals that you have defined yourself beforehand. So I think of every person who has succeeded. In whatever area of life or whatever discipline.
You are the successful managing director of an internationally operating brand agency. Simple question: How do you go about founding an agency? What was it like for you?
Every start-up is first and foremost preceded by conviction and enthusiasm. Then necessary resources and potentials are analyzed. Sounds pretentious, but it's just common sense and logic. The most important thing for me is the team. The people who are in the boat and navigate together with you through calm and stormy territories. I founded "portvier" five years ago with Jan Arnold, my colleague on the management team, and investor Dominik Holzer. In the meantime, we are over 30 people. And it's fun.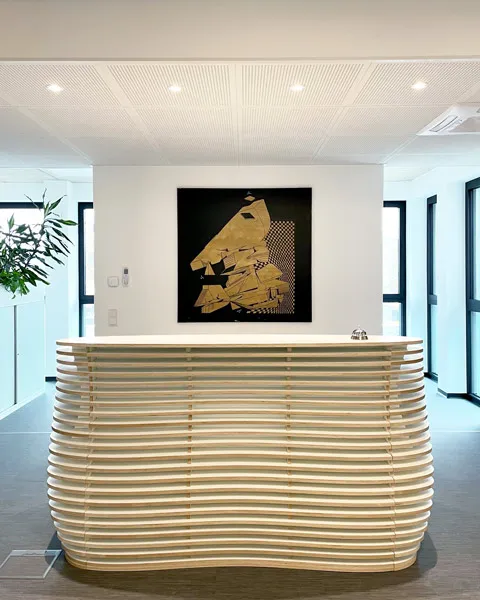 Energy, joy, irritation
And how do you become a gallery owner? That only has a very distant connection, doesn't it?
I was involved in art even before I became an agency owner. After graduating from law school, I ran an art agency for several years. First in Luxembourg for two years, later in Saarbrücken as part of and in the network of a larger holding company whose flagship was and is a well-known advertising agency. Through this connection I then came to the subject of brands and communication. Around the same time, I was offered by Gernot Neuheisel to take over his traditional Saarbrücken gallery. That somehow complemented each other well.
Can you tell which you enjoy more?
Both fields are very fulfilling for me right now. In the gallery, it's the works themselves. What they are capable of transporting: Energy, joy, irritation or other things. I find the artists, their thoughts and views on life, even more interesting. Most of them are strong free spirits. The agency is also very exciting. It's not about any advertising slogans or clumsy images. We are consultants in brand building, brand management and target-oriented communication. Analog and even more so digital for well-known clients from various sectors. It is a great pleasure to manage strategically clever measures and to achieve success for the customer. This has a lot to do with subtle nuances, for example in terms of language in the area of text, for which I am responsible.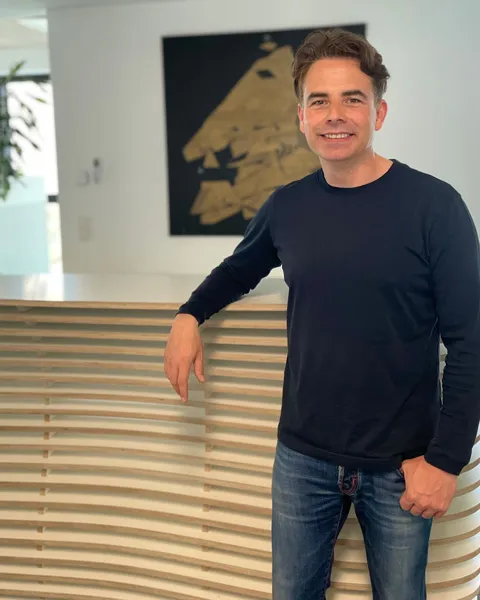 "I find stagnation paralyzing"
Besides art, you're also very fond of cooking. Among other things, you made a book together with star chef Klaus Erfort. A special experience?
When it comes to cooking, I'm rather on a moderate level myself. However, I like to eat very much. Anything that is of good quality and prepared with passion. Whether that's a curry sausage from Kalinski in Saarbrücken, a pizza from Gotti or a menu from Klaus Erfort. Klaus Erfort's cookbook was important to me because I have a special appreciation for him and his art. Nothing else is what he does together with his excellent team. And yes, it was a special experience. A particularly good one. The collaboration with the renowned publishing house "Tre Torri" from Wiesbaden also went great and enriches our network to this day.
You seem to be constantly on the lookout for new challenges - why? What excites you about it?
I find stagnation paralyzing and could never see my work as a necessary evil to finance my free time. Fulfillment and self-realization at work are important to me. And that always includes new and exciting tasks. So "portvier" and the Neuheisel Gallery are ideal places to work.
"The idea of form.bar is simply exciting"
How did you discover form.bar?
At the very beginning, friends told me about it. I found the idea exciting. I took a closer look when I got to know the people behind form.bar.
Why did you choose form.bar?
Because we were simply thrilled with the visualization for a (reception) counter in our new agency premises. It's the first thing our customers see when they visit us. And the first impression counts.
How do you generally make important decisions?
By logically weighing all relevant facts and arguments, including third party perspectives.
Do you have a life motto?
Everything that has happened so far has brought me to this point in my life. So: "Everything comes as it should."
What was the best advice you ever got?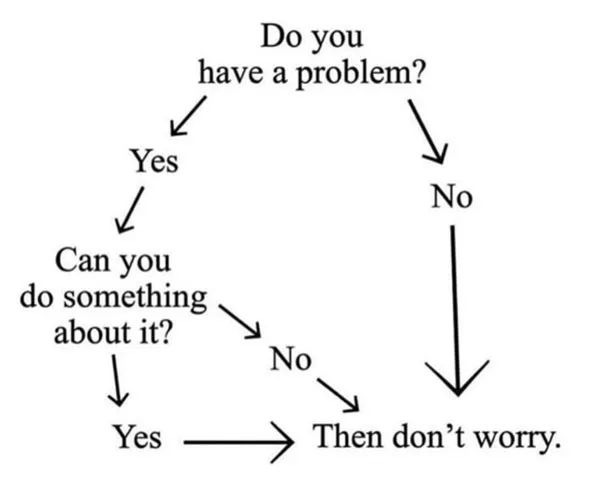 And what was the worst advice?
"Cobbler, stick to your last!"
What does freedom mean to you?
Freedom of decision and action. And the feeling of going to the agency every morning happy and excited, without perceiving it as a constraint or burden.
What inspires you?
The people who are important to me.
What advice would you give your younger self?
Don't get upset unnecessarily!