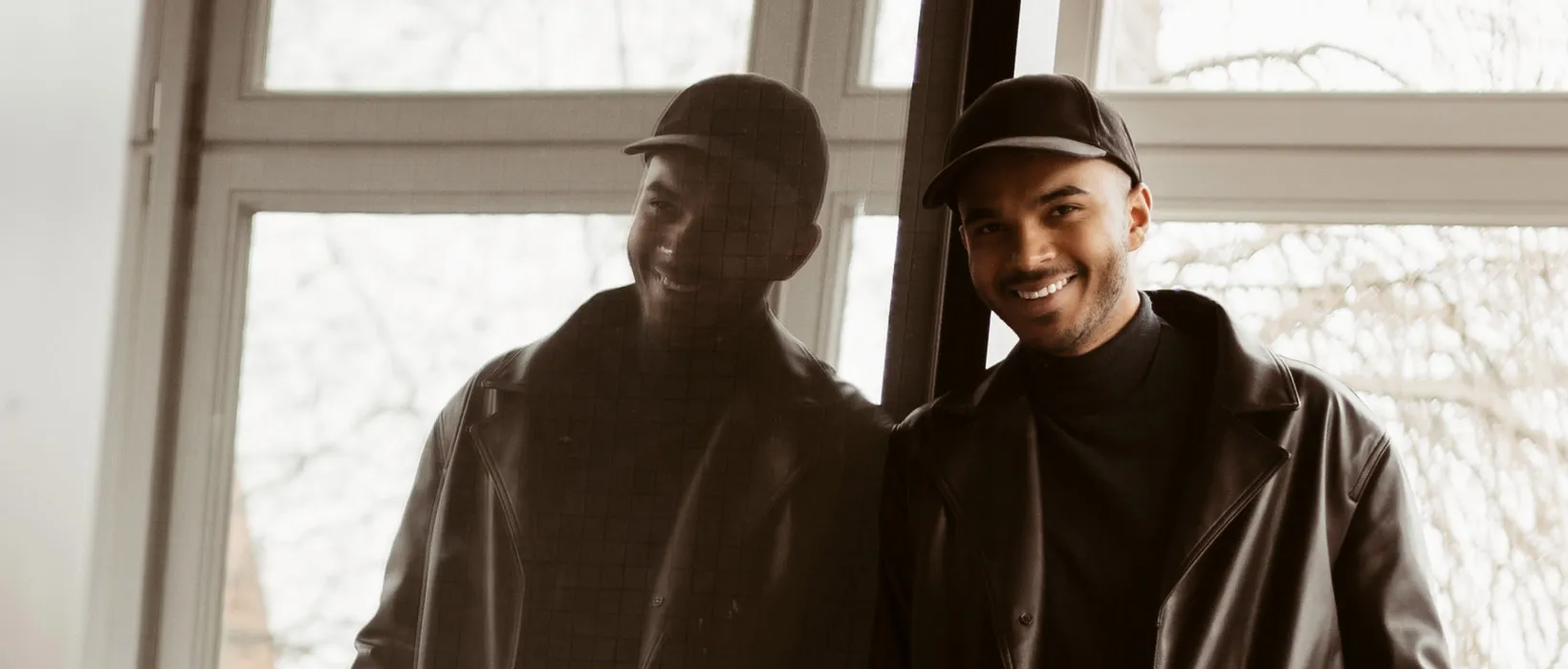 "I had never seen anything like form.bar before"
As a photographer and fashion blogger, Kayode "Kayo" Olajide is a big fan of interior design, beautiful design and extravagant aesthetics. With almost 200,000 followers on Instagram, he is one of the stars of the scene, regularly collaborating with top brands like Armani and Porsche as well as international luxury hotels. For his new loft in southwestern Germany, he treated himself to some fine form.bar furniture. In the interview, Kayo tells us how it all came about, what he thinks about success and freedom, and about Nutella with butter.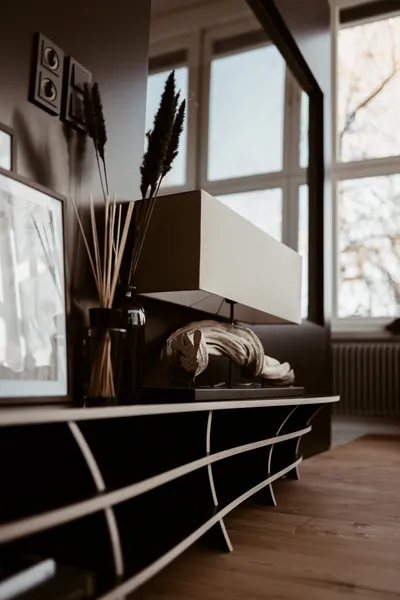 "My father started as a dishwasher"
Dear Kayo, we strongly believe that life is malleable - how did you manage to make it successful according to your wishes?
That's right, life is up and down and we can take our own destiny into our own hands. I try to always look at things positively and see opportunities rather than problems. This attitude has helped me a lot in life.
What helped you in particular? Which characteristic?
I would say perseverance and a positive outlook on life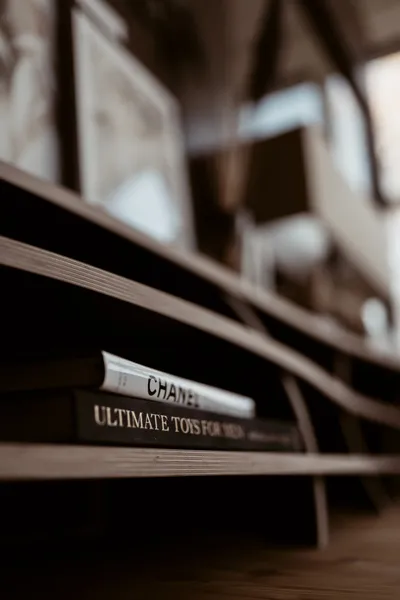 Who do you think of when you think of successful people?
To my father. He came to Europe from Nigeria to study, without any money in his pocket, but with all the more ambition and tenacity. It wasn't always easy in Germany because of the color of his skin. He started here as a dishwasher and became very successful professionally through hard work and diligence and always took good care of his family.
How do you make important decisions?
I listen to my gut feeling. When I have made decisions that I had a bad gut feeling about before, it was usually all for nothing. Most of the time, our gut feeling shows us the right way. If I can, I take the time to sleep on it before I make an important decision. I also try not to let others influence me too much and rely more on my own feelings or intuition.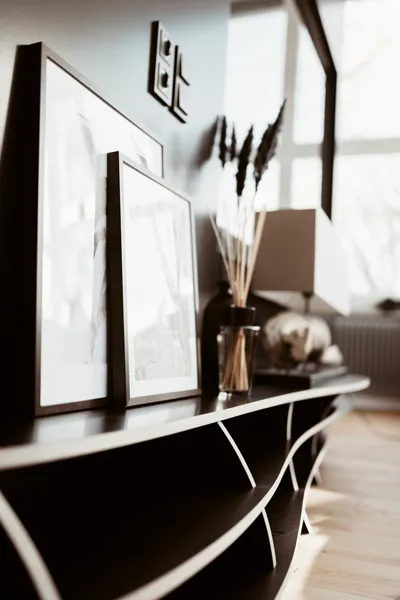 "Only those who love themselves can love others!"
Do you have a life motto or is there a quote that has accompanied you for a long time?
From the US artist RuPaul comes the great true sentence: "If you can't love yourself, how in the hell are you going to love someone else?"
What was the best advice you ever got?
The best advice was to never let others talk you out of ideas or dreams. There are always people who say "it won't work" and look at everything very negatively. You shouldn't let that influence you. With the right mindset, we can achieve a lot.
And the worst advice?
Mhh…probably eating Nutella WITH butter instead of without, who does that? (laughs)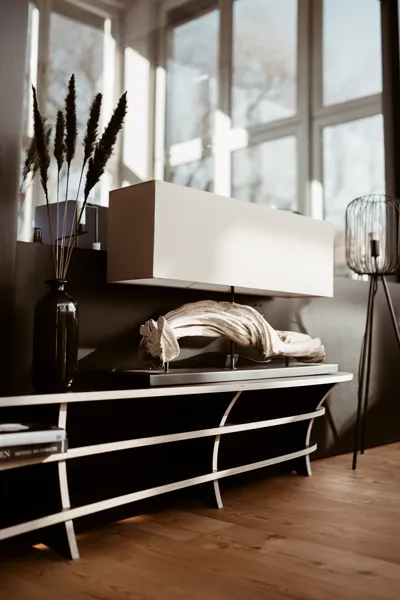 "A good tax advisor is worth his weight in gold..."
What does freedom mean to you?
Traveling means freedom for me. Getting to know new countries and cultures. Forgetting the pressure and stress of everyday life and having new exciting experiences that you remember for the rest of your life. That is freedom for me.
What inspires you?
It depends, it can be many things. Sometimes I get ideas or inspiration walking down the street or listening to music. Of course there are always people who inspire me strongly.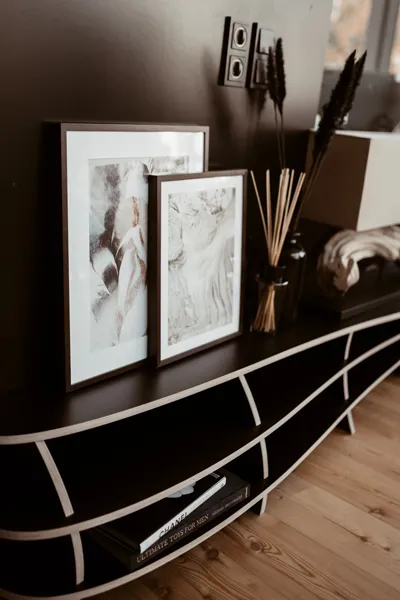 "I like it when something is not the norm"
What advice would you give your younger self?
Don't get too crazy about things you can't change. In retrospect, many things are not even worth talking about anymore :) AND find a tax advisor early. The tax office always has breakfast with you... (laughs).
How did you discover form.bar?
Via Instagram, a blogger friend sent me a picture of an asymmetrical shelf, which made me directly curious.
Why did you choose form.bar?
I like it when something doesn't conform to the norm and find the designs mega-exciting. I had never seen anything like form.bar before.