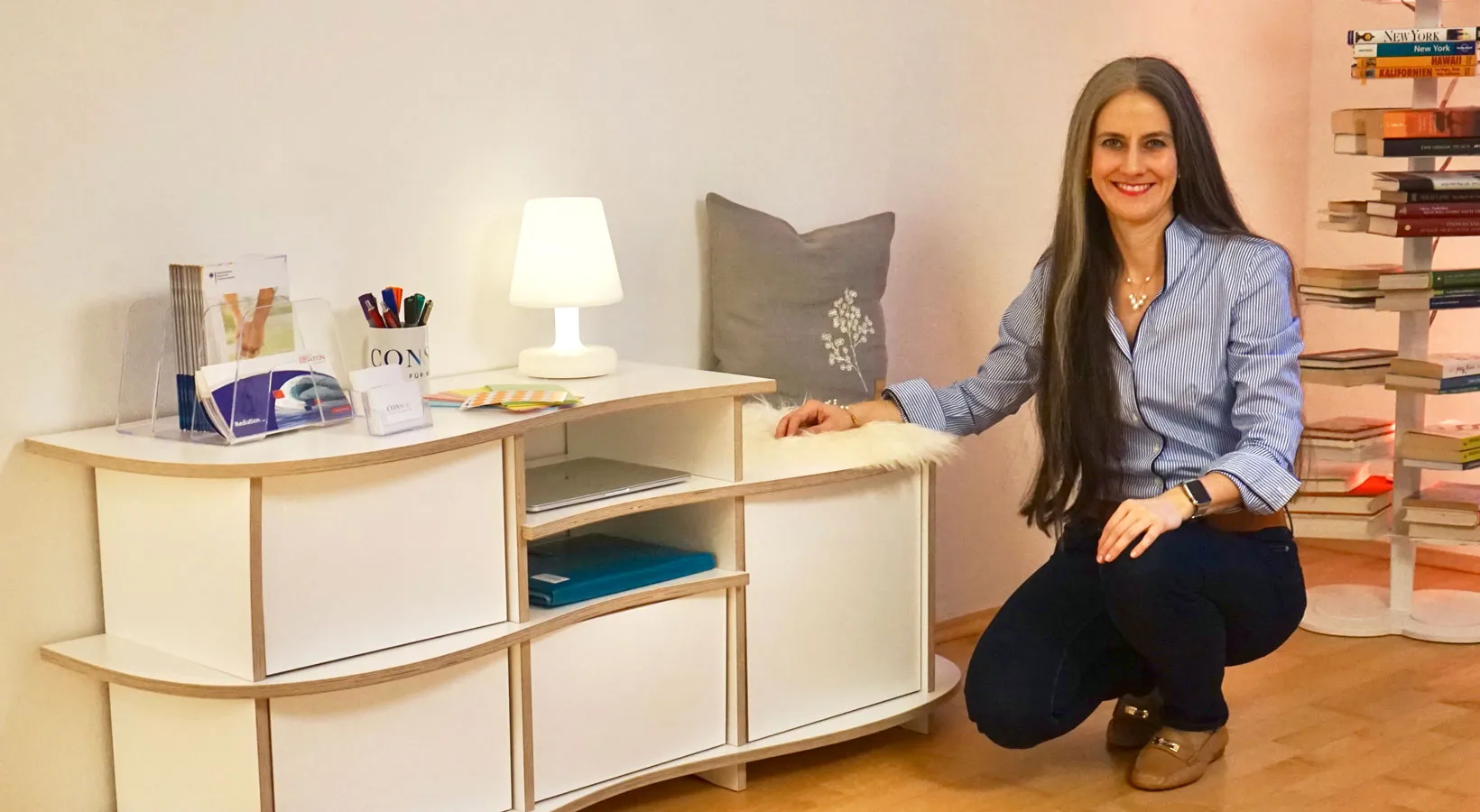 "I am happy every day about my very personal unique piece"
Disputes, anger, friction: Dr. Claudia Henze helps people in difficult situations; conflict management is her specialty. In this form.bar interview, the lawyer and mediator from Kronberg near Frankfurt talks about the unpredictability of life, sources of strength, change - and her admiration for the Obamas.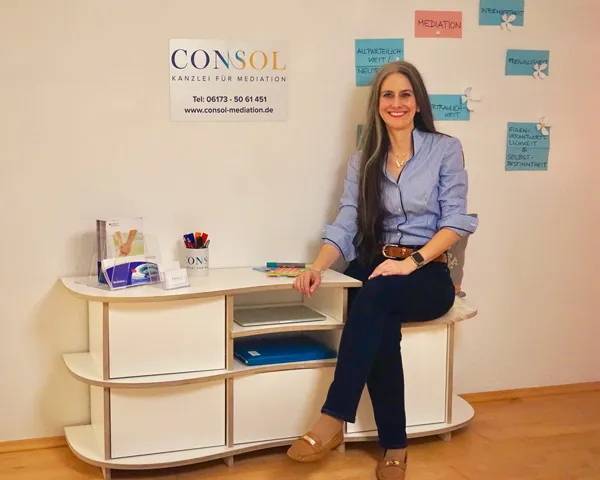 Dear Dr. Henze, your everyday professional life is characterized by disputes - what is it about your work as a mediator and conflict manager that still excites you?
Resolving conflicts outside of a courtroom by focusing on the interests and needs of all parties involved is incredibly exciting. Disputes are practically everywhere: in the family, at work, in the neighborhood, at schools.... So you're always dealing with new topics, issues and, above all, a wide variety of people. But as diverse as the cases may be, they ultimately have one thing in common: they are an enormous burden for everyone involved. Accompanying people through these emotionally upsetting phases and helping to ensure that all parties are able to reach out to each other again at the end of the mediation process is very fulfilling for me, is a very fulfilling task for me.
Why is there so much arguing?
The trigger for disagreements in human interaction is often faulty communication. At first, this sounds paradoxical. After all, people are constantly phoning, emailing or chatting everywhere. Experience shows, however, that despite the numerous digital communication options, a trusting exchange often fails or is inadequate. Sometimes there simply isn't enough time for truly personal, open, and sometimes even unpleasant face-to-face conversations, or or perhaps one deliberately decides against it out of fear of the other person's reaction. As a lawyer-mediator, I am in a way a bridge builder, in that I actively ensure that my clients (again) enter into direct conversation with each other and exchange ideas intensively. This later helps in developing individual solutions that are precisely tailored to the conflict. This process is extremely creative, varied and never boring.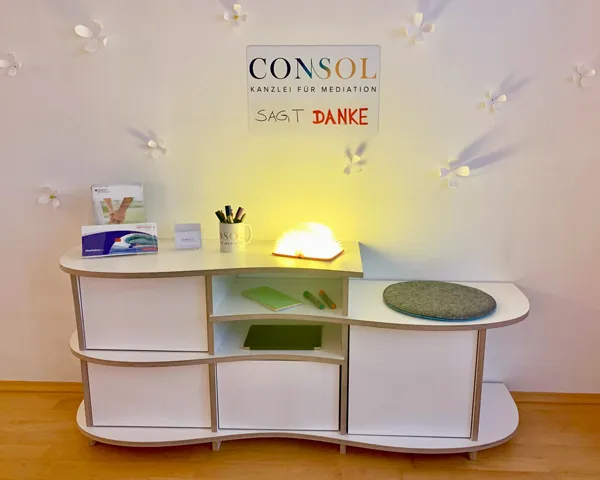 "Simple elegance and a smart design"
Even if it's a completely different field - individual and custom-fit, that's exactly what form.bar is. How did you discover form.bar?
On the Internet. I did research on the keywords "furniture", "wood", "natural forms", "minimalist design". I very quickly became aware of form.bar.
Why did you choose form.bar?
I was looking for a cabinet for the workroom of my law firm, in which I could store all the necessary office utensils and which would integrate well with my existing furniture. On the one hand, it should bring a simple elegance and a smart, high-quality design, but on the other hand, it should not be too big and not too small. Since I already have a few pieces of furniture that are modeled on objects in nature, I also wanted to get a sideboard with a natural shape. So there were not exactly few requirements.... I never expected that I would actually find a manufacturer where I could realize all these wishes. I was especially thrilled that I could put together the equipment and size of the cabinet exactly to the centimeter according to my needs. The result is beautiful! I am happy every day about my very personal unique piece.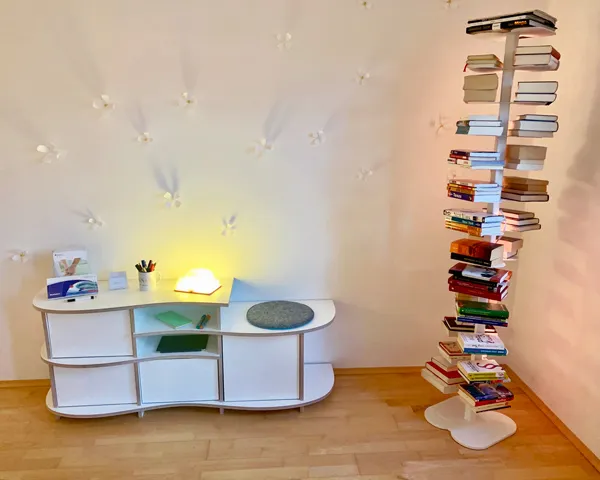 "My tip: Don't get rattled"
We firmly believe that life is malleable - how have you managed to shape it to your liking?
I see it similarly - and the design process is still in full swing for me! I see my current life situation less as the result of a successful design, but rather as a snapshot. As the saying goes: Nothing is as constant as change! The saying comes from the Greek philosopher Heraclitus and still sums it up wonderfully after more than 2500 years. Life is characterized by constant change. There is no standstill. Everything is in flux. This fact constantly confronts us humans with new challenges. We are stimulated to think, we have to react, make decisions, adapt and move out of our comfort zone every now and then - sometimes more and sometimes less voluntarily. sometimes more and sometimes less voluntarily.
Especially in times of Corona...
Corona has shown us with force that nothing in life remains as it is. It's important not to lose your cool on your journey through life, no matter how rocky it may be at times. In order to be equipped accordingly, you need a lot of sources of strength. Personally, I draw a lot of positive energy from spending time with my loved ones. I also recharge my "batteries" whenever possible during nature walks and travels.
"Patience, perseverance and a decent pinch of curiosity"
What characteristic has helped you find your own way?
I can't name a single characteristic for this. I think it's more a colorful mix of patience and perseverance, a dash of composure, a portion of self-confidence and optimism, and last but not least, a good pinch of curiosity about life.
Who do you think of when you think of successful people?
The Obama couple spontaneously comes to mind. Mrs. Obama once told in an interview that a roommate in the student dorm immediately moved out when she learned that her roommate was an African-American. That kind of thing hurts like crazy and leaves scars. Neither Michelle nor Barack Obama have been broken by such racist hostility, to which they were regularly exposed from an early age. On the contrary, against all odds, both have unflinchingly gone their own way and achieved their personal goals and even surpassed them by far. This life achievement deserves the highest respect.
How do you make important decisions?
I generally decide everyday things like "What am I cooking?" or "What am I wearing today?" intuitively and quickly. For important decisions that can have serious consequences, I like to take more time. I then weigh up the pros and cons of the expected consequences or consult again with family, friends and colleagues. Sometimes it also helps to imagine that I have already made the decision and then see how it feels to me. Ultimately, it's not just the head that makes the decision. The gut and heart must also agree.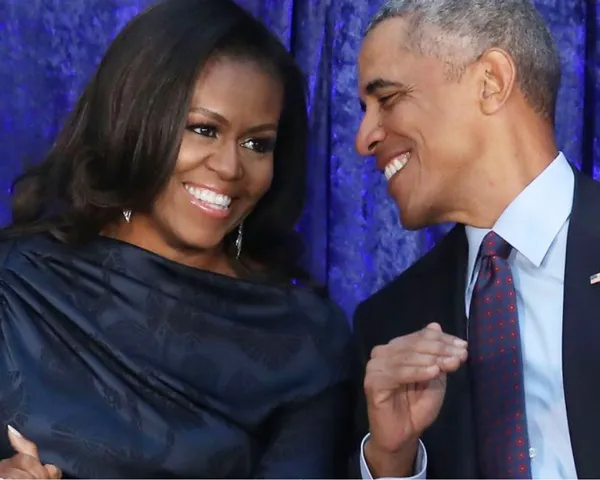 "Yesterday is history. Tomorrow is mystery. Today is a gift."
Do you have a life motto or is there a piece of wisdom or a quote that you always think about?
"Yesterday is history. Tomorrow is mystery. Today is a gift." I like this quote from Eleanor Roosevelt so much that it has become a life motto for me. It expresses what is also a central message in Buddhism: Live in the "here and now" instead of getting tangled up in thoughts about the past or worries about the future! What was, we can no longer change. What is yet to come, we have no control over. But we should celebrate the present and experience it consciously.
What does freedom mean to you?
For me, freedom means simply being able to let my soul dangle to my heart's content - to be detached from internal and external constraints, from time pressure, expectations and spatial limits. To be allowed to do what I want, when I want and where I want.
What inspires you?
I love to travel and that in all directions. No matter whether it's an exotic long-distance trip, a trip to an exciting metropolis or a beautiful excursion in the local area. You can discover something beautiful everywhere! Another great passion of mine is photography. That's why I never miss my camera on my tours. In case of need I also use my cell phone. Animal and landscape photographs, especially romantic sunsets, are my great specialty. By the way, I am enthusiastic about unusual design and I also like to be creative myself. I especially enjoy designing upcycling decorations of all kinds. From old to new... I get inspiration from a variety of sources, not least digital platforms and social media groups. You just have to keep your eyes open, be it analog or digital...
What advice would you give your younger self?
As a young person, you usually make a lot of plans, work towards certain goals, would like to influence where the "journey goes" and then you are surprised when things sometimes turn out a little differently than expected. My advice: Never let the unpredictability of life unsettle you! Continue to be optimistic, always follow your heart and firmly trust that the things that happen to you will make sense in retrospect.