Innovation
Highest quality by groundbreaking innovation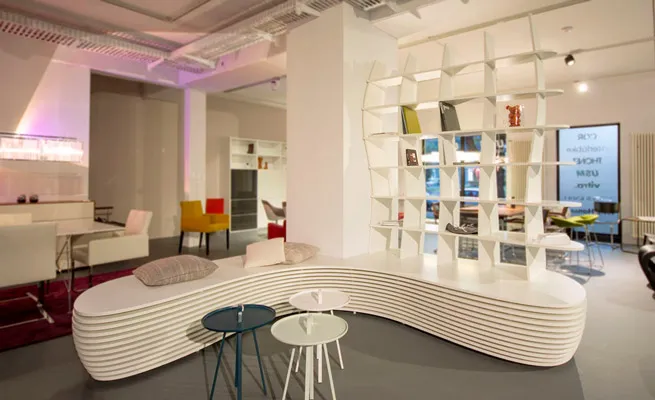 Innovation in furniture design
The innovative online configurator allows you to digitally create your very personal 3D model; you can also edit or directly commission your project. With the configurator you will see every change you make on your furniture in real time and you can save new versions and go on with editing later on. According production data are generated automatically during that procedure and will be send to our local partner companies.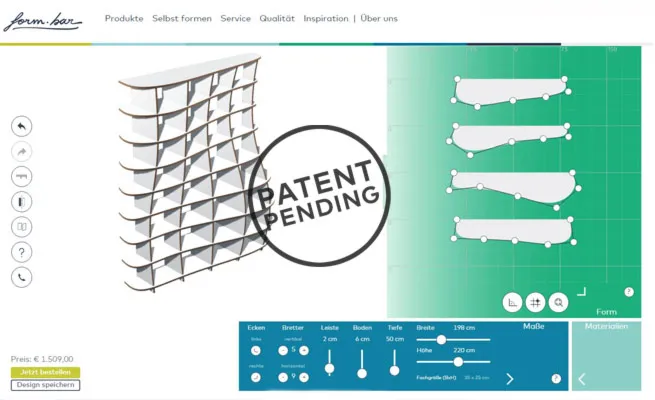 Customize your Life
The unique online configurator allows customers to design unprecedented shapes by themselves. With our application we can hand back self-determination to our customers. People shall not adjust to their furniture anymore. Furniture should be formable so it can adjust to life and form a perfect symbiotic relationship.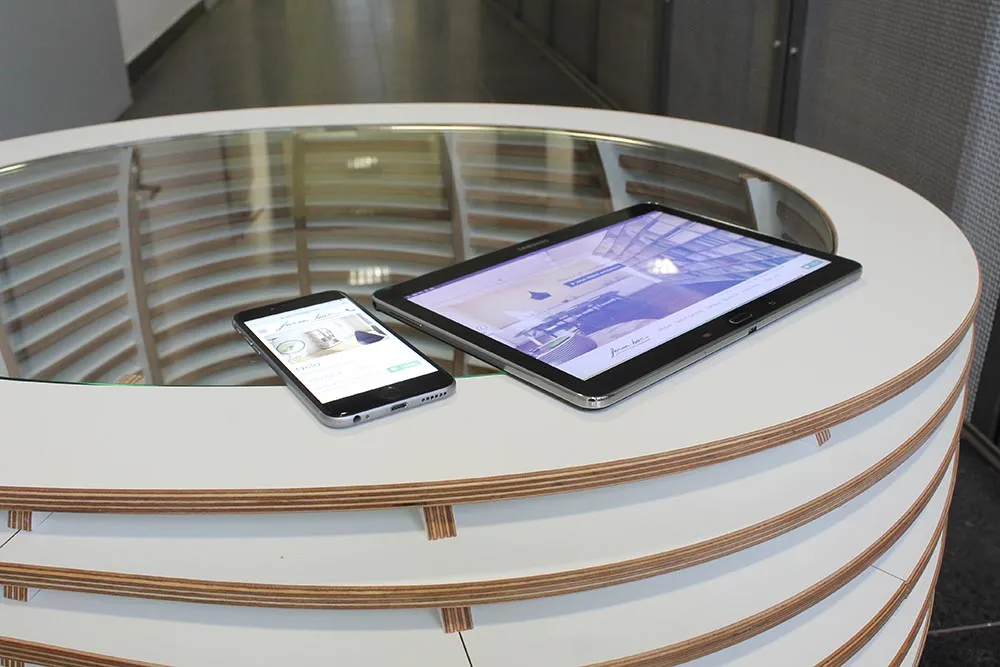 Mobility and Flexibility
Even when you are on the way, you can continue working with form.bar. Our online configurator is providing full functionality as a desktop version but also on tablet or smartphone and allows seamless experience between different devices.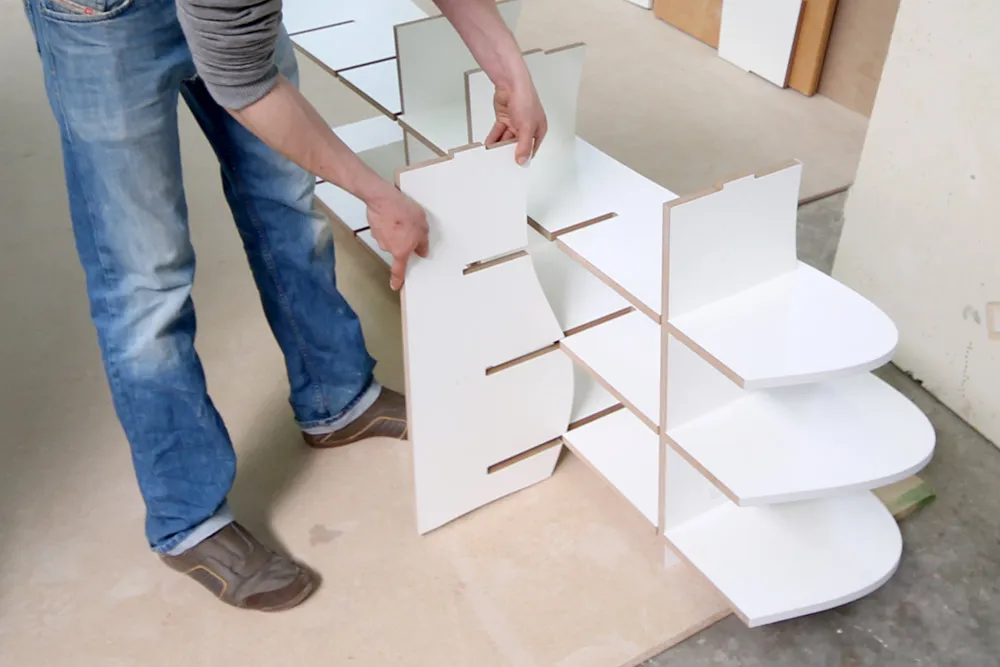 Very easy plug system
Our plug system is as innovative as it is simple. Consecutively numbered components allow mounting of our furniture within a very short time. You don't need any additional material or connecting elements. This simplicity leads on one hand to savings of valuable metallic resources and on the other hand it guarantees a fast and simple assembly.
Natural shape optimisation
Nature provides us with shapes which are unsurpassed in its perfection. And it does not just reach pure aesthetics but joins it together with functionality. This harmony between beauty and benefit is reflected in the algorithms of our software. So you got the option to design organic shapes, perfectly adjusted to your needs. Our online configurator utilises this unique symbiosis between human beings, nature and technology and gives you the opportunity to design elegant designer furniture on your own.
Intelligent algorithms
The intelligent algorithms of our innovative software allow you to create organic shapes in its natural perfection. Combination with latest technology makes sure that your piece of furniture will always get the perfect drive and optimal statics so you can always count on a perfect result. In this way we achieve tremendous acceleration and automation of many processes, which leads to significant cost savings. Of course we can pass on these advantages to our customers by offering top prices.
Start to configure your individual favourite right now!
There are no limits to your imagination!
Go to configurator