With form.bar DATA you can take full advantage of our technology by simply purchasing the corresponding data set instead of the finished furniture. You can then produce it yourself or have it produced by a suitable manufacturing company.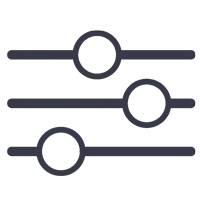 Design yourself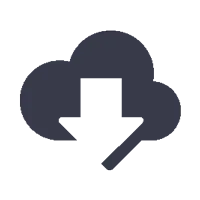 Download data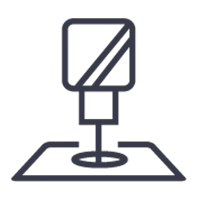 Produce yourself
With form.bar DATA you have the same individual possibilities to design your unique furniture as with form.bar. Although you pay only a small fraction of what the finished furniture would cost, but therefore you have to take care of the production yourself.
Free data set to start with
To the start of form.bar DATA we give away a free data set.
Register before, download the free* test data set and have a close look at the data. It is a .dxf file that can be read by any common CNC milling machine.
If you have any questions, just get in touch with us. We will gladly help you.
For noncommercial use only: This furniture design is protected by copyright and/or related rights. You are entitled to use the manufacturing dataset as permitted by copyright law and/or relevant related rights. Only non-commercial use is permitted. For other types of use our consent is required.
Our most popular designs
Design it yourself now and purchase it as a data set
What do I have to consider with
form.bar

DATA

?
Who can turn my data set into furniture?
Joinery and carpentry companies


The perfect partner for modern wood processing. Ideally you will find a company near you that has access to a 3-axis CNC milling machine.

FabLabs and MakerSpaces


These are open manufacturing centres which aim to give private individuals access to manufacturing processes. Here you will often meet a likeable person, who is described in point 3. On this map you can find FabLabs and MakerSpaces in your area.

Hobby-tinkerer & DIY-enthusiasts


This is where someone is needed who has manual skills and wants to save money. If the description does not apply to you, then you might know someone who can help you.
Our tip for DIY with our datasets: Shaper Origin - hand-held milling machine
What materials are available to me?
In the configurator you have the choice between different widely used materials. However, these are only for illustration and inspiration. The choice of material in the configurator has no influence on the price of the data set. However, it is important that you define the thickness of your material in the configurator.
Since you can only purchase the data set of your furniture configuration from form.bar DATA, you must think about what material you will use for your furniture before purchasing. This depends on availability at your location, field of application and budget.
What costs must I plan with?
With form.bar DATA we offer an alternative where you are responsible for the cost structure yourself. The unique organic and individual design can be purchased from us in the form of data sets for little money, and then used to make real furniture. High quality materials and professional craftsmanship have their price. Therefore, you should find out in advance what your desired material costs and who will convert the data set into a piece of furniture at what price.