Designer children's tables made to measure
Select a design and configure it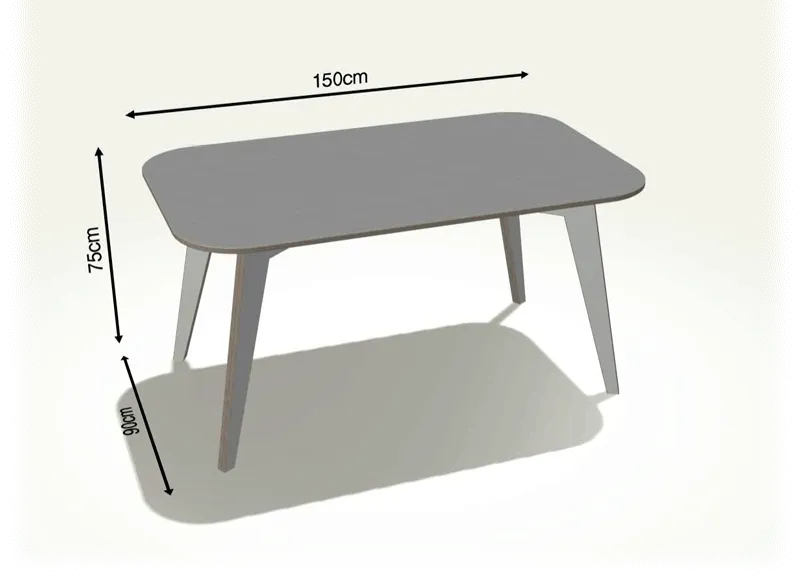 Form your kids table
Try it out now
Length, width, height
Frame and legroom
Complete form
Personalised kids' tables
Designing kids' tables yourself
With form.bar tables, even kids tables, can be adapted to your individual needs. Whether a corner table for working and saving space or a large round dining table where several people can eat and have a good time at the same time - at form.bar the motto is: Your design, your decision. So let yourself be inspired by the numerous designs of our customers and don't hesitate to become a designer yourself and create your own furniture.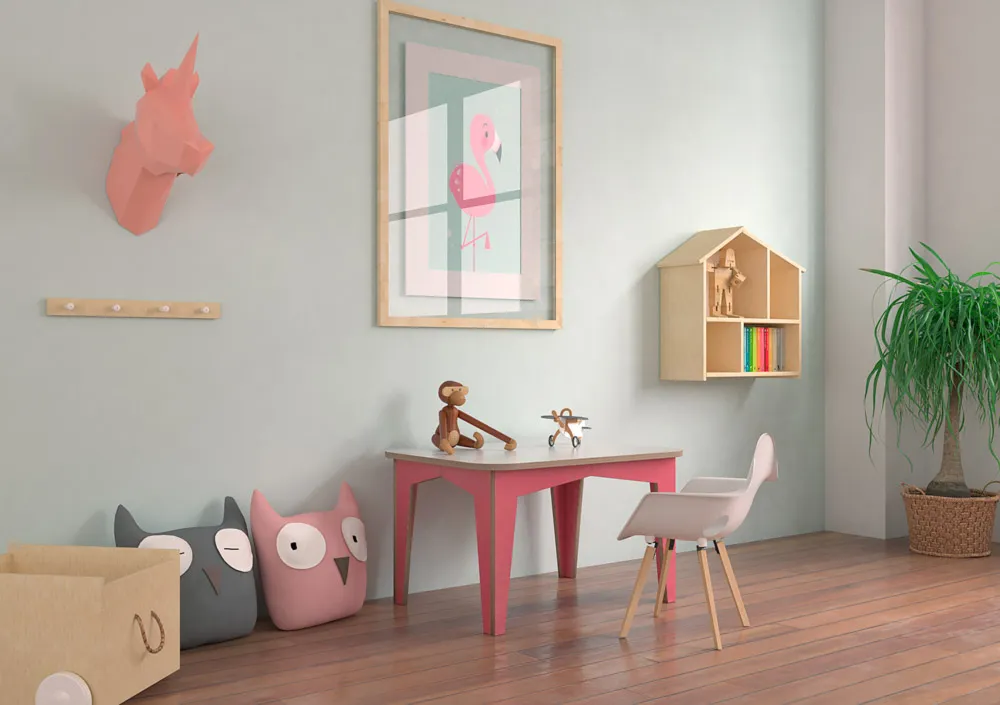 Kids tables with different functions
Tables for the little rascals
What does "kids' table" actually mean? There are many functions for a kids table and no clear definition. Because children are young people up to the age of 14. Between 0 and 14 years, however, children change enormously. A kids' table for a 3-year-old child is therefore very different from a kids' table for a 12-year-old child. In toddlers' age, the kids' table is used to provide the child with an equal storage space for food and toys. At primary school age, on the other hand, a kids' table should be used to do daily school work - in other words, it should be a desk It's all a question of measurements, material, colour and form - at form.bar everything is customizable.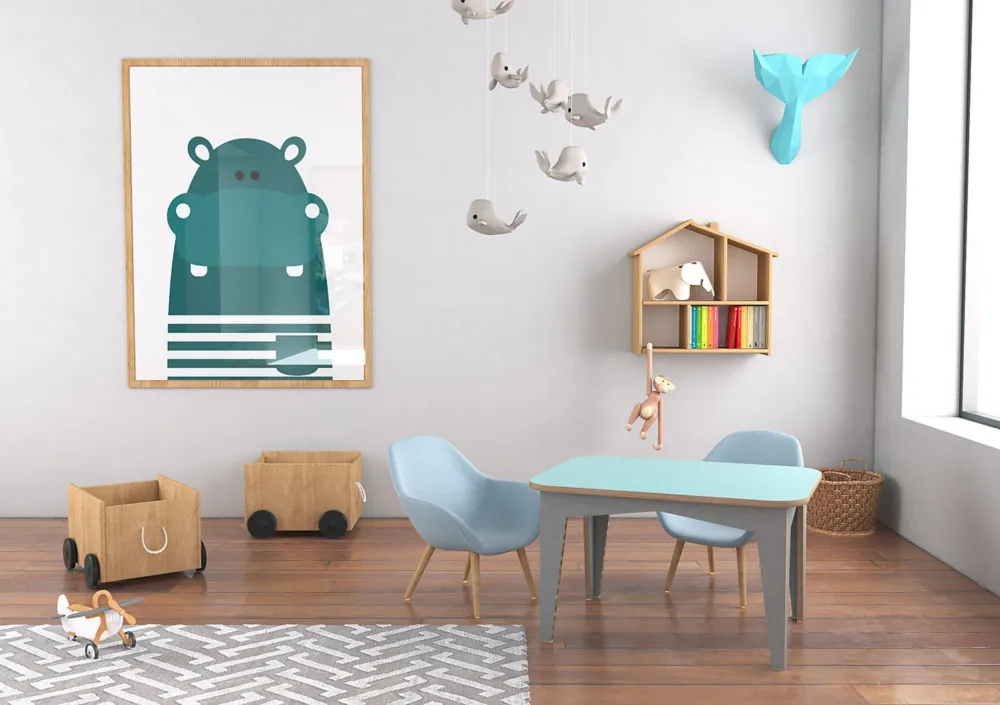 Desks for kids
Perfectly fitting kids tables
You and your child can become designers with form.bar Create the perfectly fitting furniture free of charge in the table planner. Choose the measurements, material, color and form of the desired table according to your needs and requirements. The measurements should be based on the size of your child:
What size should the kids' table be?
| Body height in cmm | Table height in cm | Seat height in cm |
| --- | --- | --- |
| 108 - 121 | 53 | 31 |
| 119 - 142 | 59 | 35 |
| 133 - 159 | 64 | 38 |
| 146 - 176 | 71 | 43 |
Materials and colours for kids' tables
FSC-certified woods
In addition to the right measurements, material and colour are important components of your perfect kids' table. Especially the material is of utmost importance for many parents, as it should not emit any harmful substances. At form.bar we only use FSC-certified wood from ecological cultivation. Especially our birch veneer plywood, also called multiplex, is highly recommended. It is particularly resistant, robust and therefore durable. Its characteristic edge, which is characterised by the many layers of veneer, is particularly popular. Besides the functional advantages, multiplex also offers aesthetic ones. Because we offer the material in various funky colours such as green, pink, blue, red or yellow - perfect for an unusual children's table. White, grey and black are also options for your configuration. Convince yourself of the look and feel of our woods by securing two free material samples.
Other kids room furniture
The kids' room is the oasis of well-being for your children. It should be practical and harmoniously furnished. First and foremost, it needs plenty of storage space for toys. This can be solved perfectly with Regalen and cabinets. Open shelves look untidy in contrast to compartments closed by fronts in cabinets. A healthy mixture of open and closed compartments offers a versatile solution for storage space. Keep in mind that children are smaller than adults. Furniture must therefore be adapted to this, otherwise it will be unusable for your child. Perfectly fitting kids' room furniture ensures your child's independence.