Designer commodes made to measure
Select a design and configure it
Solutions for every room situation
Individual commodes made to measure
Commodes that adapt to your living situation
We at form.bar have a philosophy when it comes to furniture: Furniture should adapt to you and not vice versa. Our commodes can be adapted exactly to your living space and your taste. You can design the measurements, the form, the material and the colour as well as the number and size of the compartments as you like. So you don't waste any unused living space and get the most out of your four walls. You can easily design your own commode with our 3D configurator. If you encounter any limitations or questions, or if you prefer to assign the creative design to one of our experienced designers, you are welcome to contact us at any time.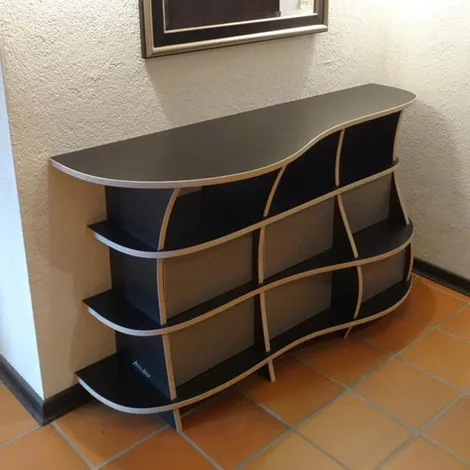 Commodes from form.bar
The commode as an alternative to the shelf
A commode is, so to speak, a compromise between sideboard, cabinet and shelf and combines the useful features of these furniture. A wooden commode is not as large as a cabinet and can therefore be better integrated into the room. An open shelf often looks a bit messy. In a sideboard with doors, drawers or compartments, the contents remain hidden and at the same time protected from prying eyes. A commode or sideboard comes in various forms, colours and sizes, which you can determine yourself when configuring your furniture.
Bedroom commode or corner commode
A wooden commode is one of the most versatile furniture pieces there is. You probably already have an idea or an idea in which room you want to place your wooden commode. However, a commode has many possibilities to place it in different rooms. Sideboard or commode: For many people there may be no difference. Sideboards are very similar to commodes and are therefore often used synonymously. However, there is a difference between the two pieces of furniture. Basically, a commode or sideboard has the same, box-like form and at the same time offers a lot of storage space for your things. A sideboard is, so to speak, a further development of the commode. It is available in two versions, as a lowboard or highboard. A commode usually has compartments, drawers or doors and, unlike a sideboard, has no open shelves. Sideboards are usually larger and also deeper than a commode, so that sideboards naturally offer more storage space and are therefore often placed in a dining and living room. Commode on the other hand are usually higher, smaller and narrower. That is why they are often placed in the hallway or bedroom.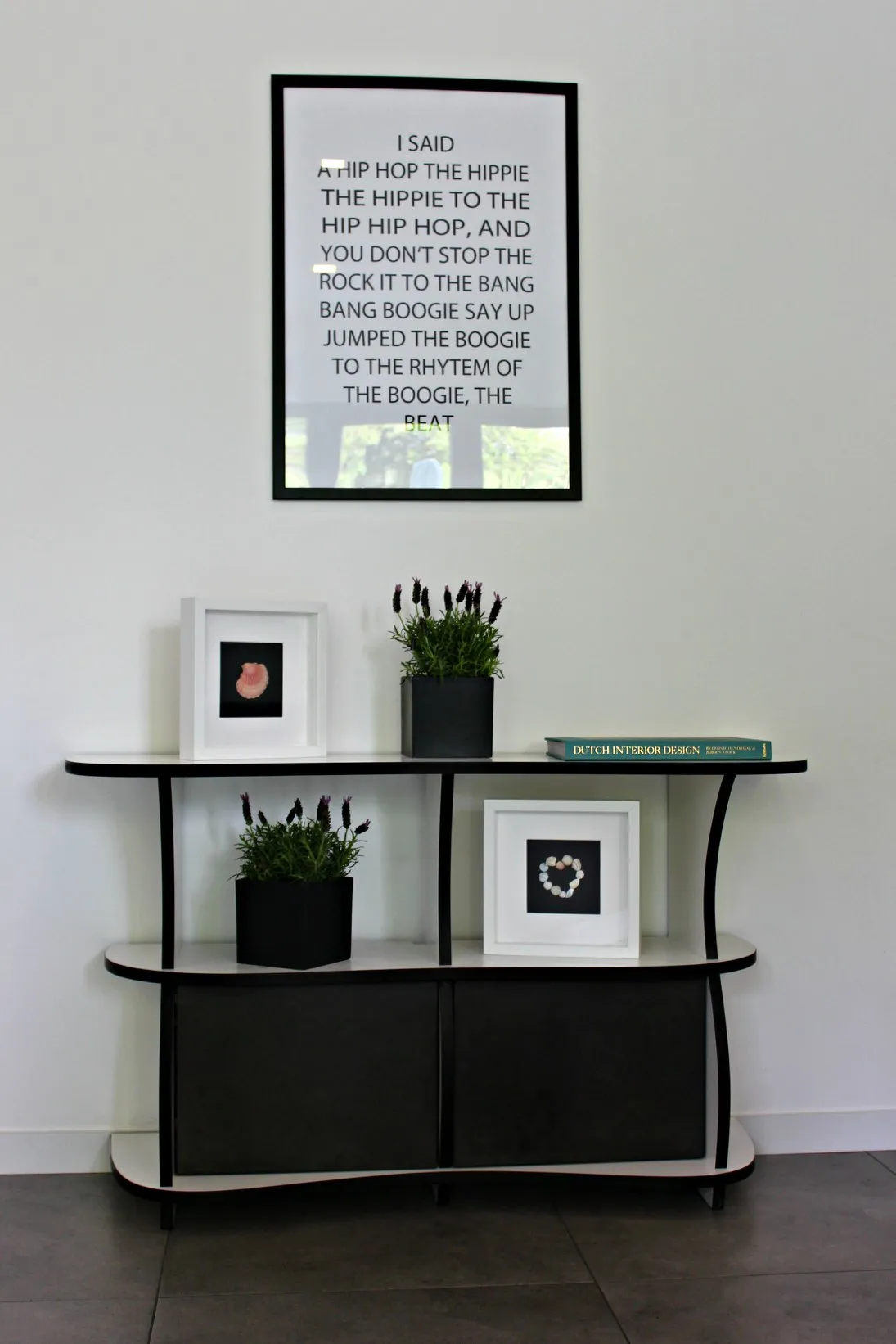 The right commode for every room
Commode for the bathroom:
Make sure you buy a water-repellent material, because untreated wood should rather be avoided for a bathroom. Furthermore, space is limited in most bathrooms, so a chest of drawers with a shallow depth is highly recommended. In addition, you should prefer a hanging commode or a commode with feet, as the commode does not absorb liquids and you can easily clean underneath.
Commode for the living and dining area:
With our wooden sideboard you not only have more space and storage possibilities for your living accessories, favourite films or books in the smallest living room, but also a visual furnishing element with style. Whether you want to have a freestanding sideboard, a commode with doors (or with drawers on request), a low, floor-level lowboard, or even ahighboard, you decide according to your personal preferences and your spatial requirements.
Commode for the hallway or the bedroom:
If you have a very narrow hallway, you should pay particular attention to the measurements when buying furniture and choose a wooden commode with a low depth. Otherwise the hallway will look oppressive and too squeezed. In the bedroom, a chest of drawers offers plenty of storage space for things like sheets, pillows or bedding. A high commode is a good way to safely store all the textiles. Of course the storage area also offers a lot of space for decoration and can also be quickly converted into a make-up commode with a mirror. You can also create a night commode next to your bed put.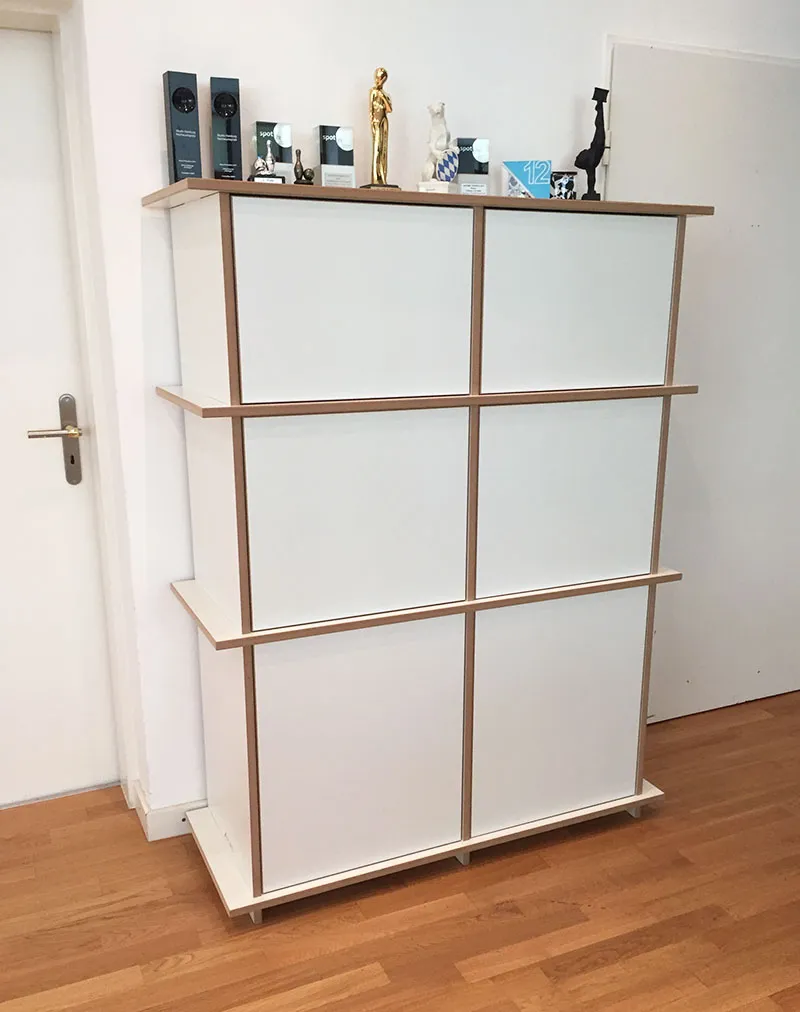 Commode white, commode black or commode beech
This checklist helps you to decide
Measure the available space exactly. Think of window and door openings and make sure that doors and drawers can be opened without any problems after the exhibition.
What do you want to stow? Then adjust the volume and dimensions of your chest of drawers and make sure that you have enough storage space available.
Decide which division the sideboard should have - doors, drawers, a mixture of these or rather a completely open sideboard?
Make sure that your individual commode matches your furnishing style
Service to your commode
Assembly and delivery
Besides the free delivery directly to your door, the assembly of our furniture is made as easy as possible! With our simple plug-in system without metal connecting elements and with the help of the assembly instructions provided, you can assemble the furniture in no time at all.
But you would rather leave the assembly of your furniture to a professional? No problem! Our nationwide partners are of course also happy to offer you an inexpensive assembly service!
Do you have any questions about the assembly service or need help planning your wooden bench? In our FAQ area we have answered the most frequently asked questions and put them together for you to read. If you still have questions, contact us and convince yourself of our friendly service!