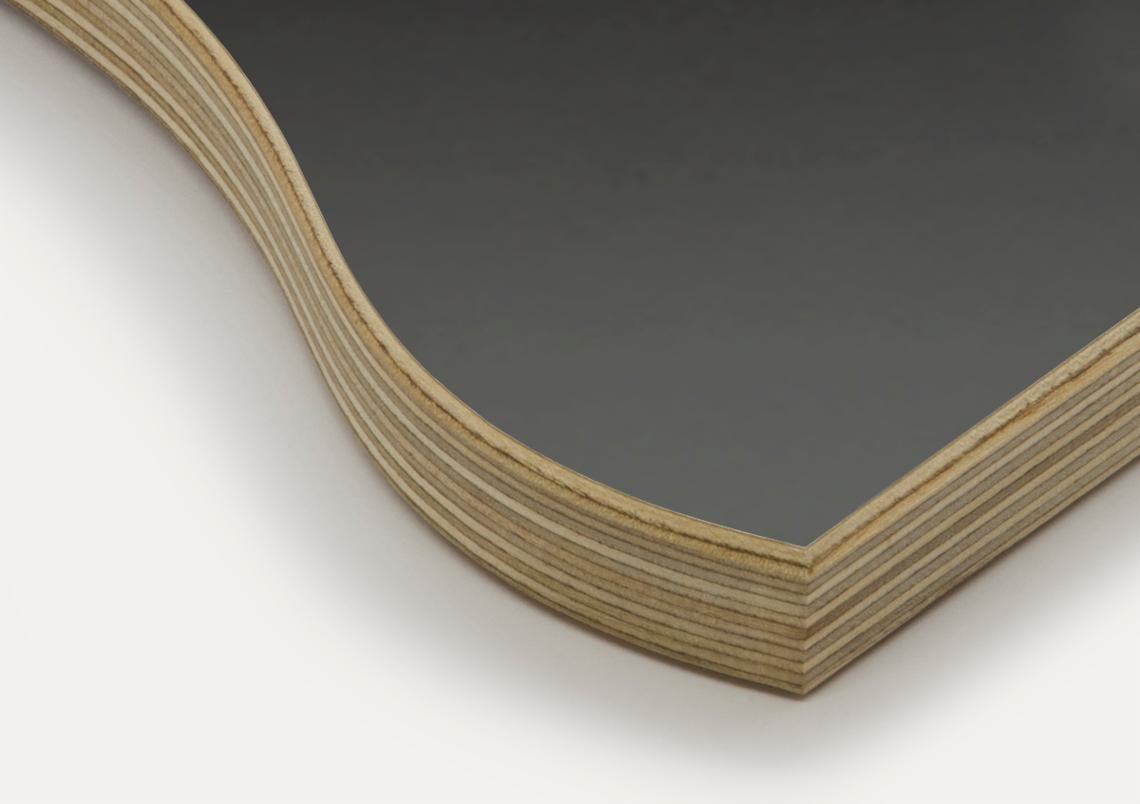 Shipping: Free Shipping
Delivery Time: 3 - 5 days
Surface
Black, melamine resin film, opaque
Edge: broken & polished

Base material
Cross-glued birch plywood, 18 mm

Description
Our premium material 'birch plywood', also called 'multiplex', is one of the world's best and highest quality wood materials. Cross-glued veneer layers make the wood extremely stable and long-lasting. The durable melamine resin coating in black provides a robust, scratch-resistant surface that repels liquids and grease. The edges are broken and polished for a pleasant feel. The birch wood comes from FSC®-certified forestry in Finland and thus stands for sustainable use of natural resources.

Free material samples
Get two samples for free. For each additional sample € 5.00 will be charged. Other materials, thicknesses and colors are available on request.
Designer Tipp
Receive design by e-mail and continue configuring at any time